Instagram:
@piras_g.illustration
1. What's your story? Where are you from?
My name is Giulia Piras, I'm 31 years old and I'm an illustrator. I grew up in a small town in central eastern Italy: Sassoferrato. I decided to stay here for the natural beauties, I am proud to belong to the city that gave birth to Giovanni Battista Salvi, a famous and illustrious painter of the seventeenth century.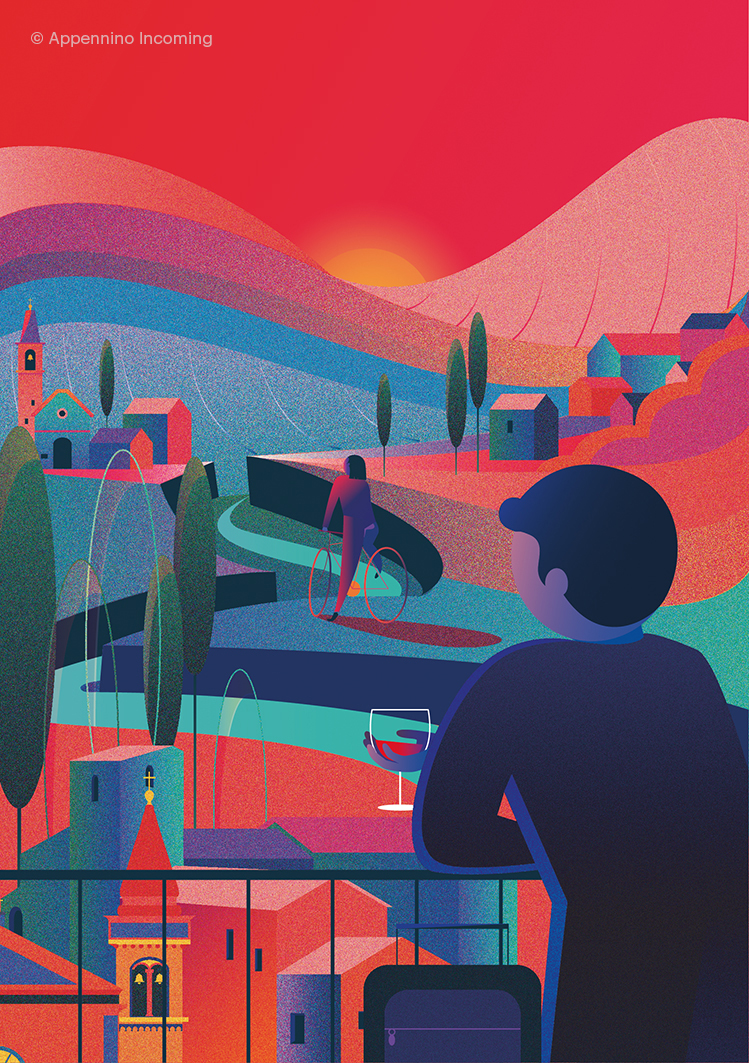 2. Tell us about your aesthetic.
My aesthetics can be summed up in some keywords: geometry, vector, synthesis of shapes, infographics, narration, color contrasts, light, conceptual illustration.
3. What is your favourite medium and why?
I started my career as a scientific illustrator. At the time, my favorite medium was the ballpoint pen. For about five years I have been studying the technique of digital vector illustration. That medium has become my favorite. It is really smart, in fact I can change colors, shapes, textures many times and in a short time. Now I can focus on the whole composition, on the structure of the image, which I think is more important than the aesthetic beauty alone.

4. What is your artistic process like?
I usually start with a pencil sketch on paper, then I continue with digital collages that help me during the creative process.

5. Who and/or what inspires your work?
I find great inspiration in the world of cinema, ideas for new shots and colors can be found. I also observe the work of other illustrators, photographers, game designers and much else to improve my work.
6. What role does art play in your life? How does it change the way you view the world?
After studying design and illustration at ISIA in Urbino, I started thinking about art projects differently, perhaps in a more scientific way. I think that each detail is decisive and should have a very specific function. Nothing is left to chance. My study and work have contaminated my way of thinking in everyday life, I like to believe that everything must have a precise purpose. I never buy something just because it is aesthetically beautiful.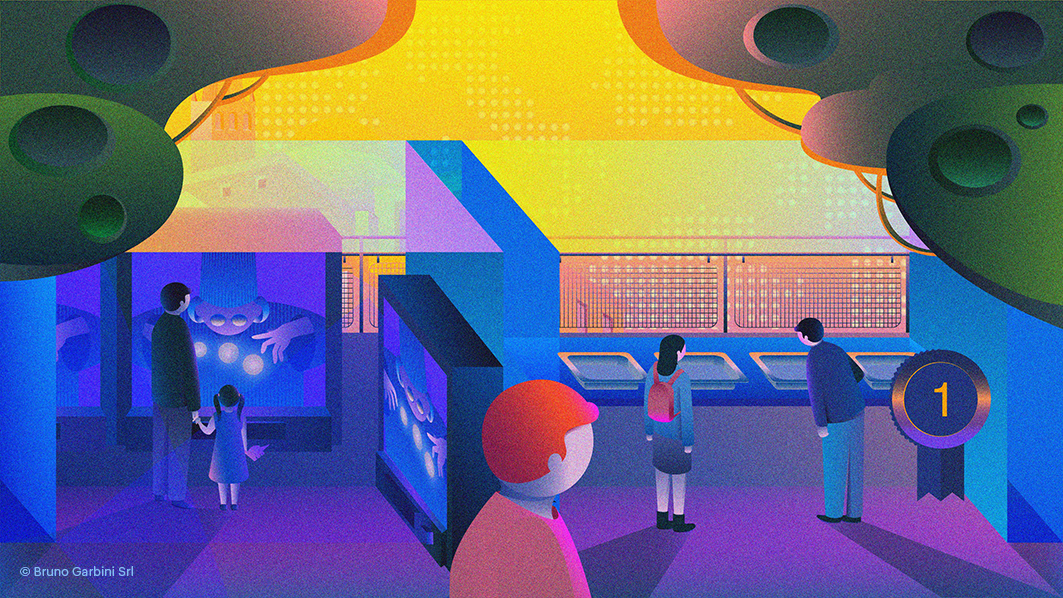 7. Where did you study?
I started my study at Università Politecnica delle Marche, I attended the faculty of Biology because of my interest in animals, plants and nature in general. Then I graduated at the Academy of fine arts in Urbino and finally I got a MA in Graphic design and illustration at the ISIA in Urbino.
8. Where do you see yourself in five years?
In a house in the wood, with my partner, my cats and a dog, I always wanted a dog.

9. What about in ten?
In the same house, increasing awareness of my work.
10. What do you hope to achieve with your art?
I hope to be able to communicate better and better with the image. I hope I don't need words to explain a concept.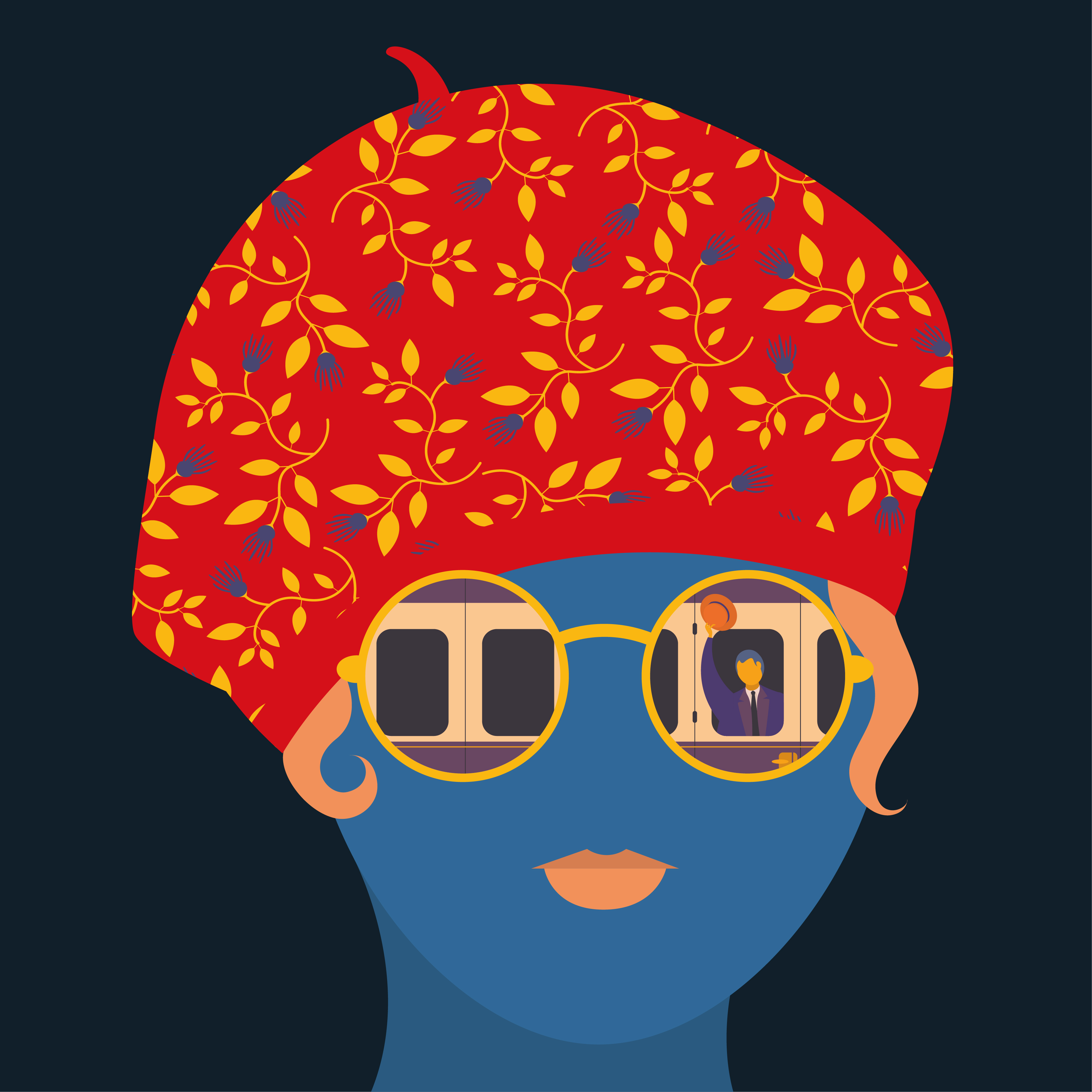 11. Now, tell us a little more about you as a person: what is your favourite food?
I'm Italian, it may seem kind of banal, but it's pasta. Carbonara, tagliatelle with mushrooms, pasta al pesto and so forth!
12. Favourite book?
The lord of the rings.
13. Favourite genre of music?
I love cinema, so movie soundtracks.
14. What are your hobbies?
Watch movies, play with video games and reading books.
15. If you weren't an artist, what would you be?
Dog trainer.