Instagram:
@pistachie
Facebook:
www.facebook.com/pistachie
1. What's your story? Where are you from?
I'm a guy from the jungle. I'm from Southern Mexico, from a state called Tabasco (not to be mistaken with the sauce). I currently live in the city of Guadalajara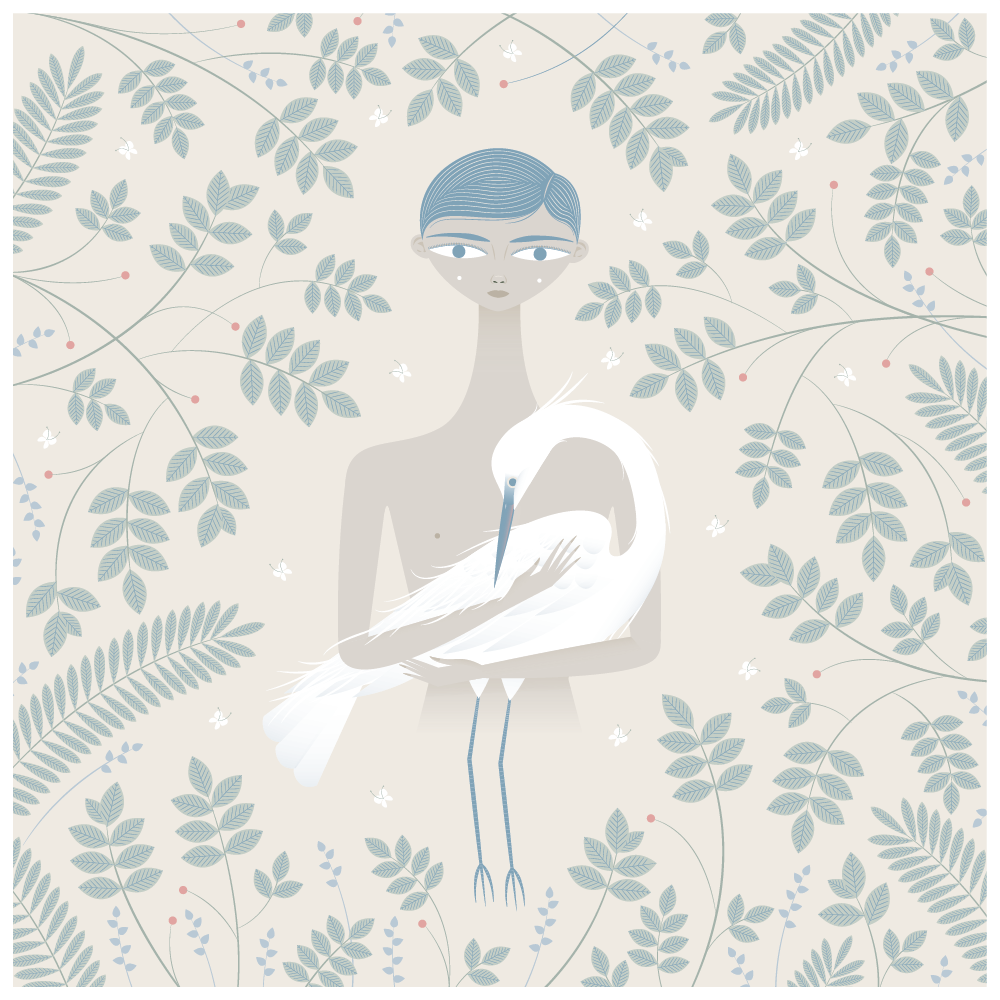 2. Tell us about your aesthetic.
There's always a narrative behind each illustration, all of them about Mexico. I always integrate botanical elements using a palette of soft colors, and very clean and stylized lines.
3. What is your favourite medium and why?
I have a vector technique, digital illustration.
4. What is your artistic process like?
I don't really have a process as such. I just make myself coffee, I sit by the computer, imagine what I want and let my mind take over my fingers. They are the ones doing all the work. The only thing is that at the end it has to look exactly like I pictured it at the beginning, that takes quit bit of time, but I try manage multiple work at a time. (I think I may need an actual process) ☹
5. Who and/or what inspires your work?
MEXICO, our traditions and customs, our people, its places, its scents, its songs and poems, my jungle, and our antique cultures. My family and friends as well, they are all my inspiration.
6. What role does art play in your life? How does it change the way you view the world?
What I do is my life, my passion, and it means everything to me. It makes me see the world in a different light, appreciating all its details, even those that are there every day but we don't realize they are there.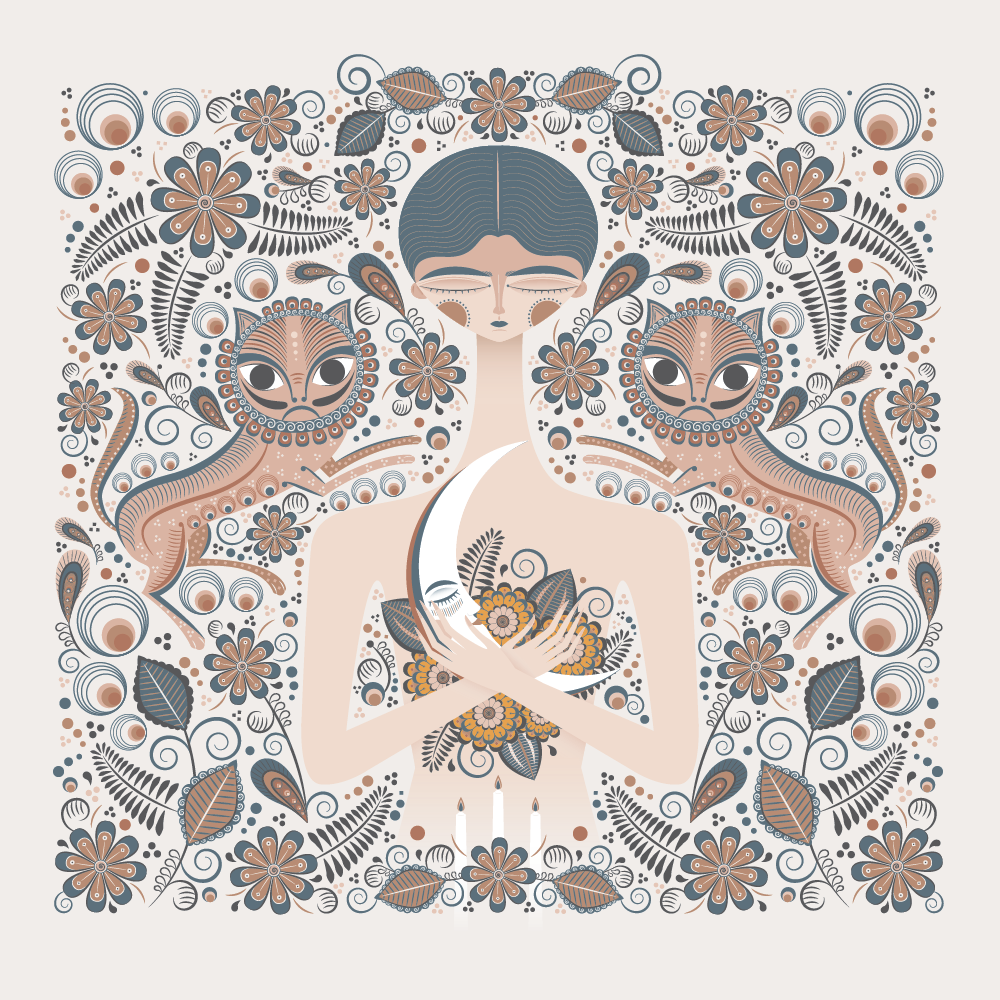 7. Where did you study?
I studied Digital Media Design at LaSalle College International in Vancouver, B.C. and then I studied Graphic Design at a University in Guadalajara.
8. Where do you see yourself in five years? Working in an agency?
I see myself in a very traditional Mexican house, enjoying what I do, surrounded by pets and of course, doing what I've always loved.
9. What about in ten?
I see myself doing the same, but better.
10. What do you hope to achieve with your art?
With my work I want to spread and arouse people's interest for our country's culture and its beauty.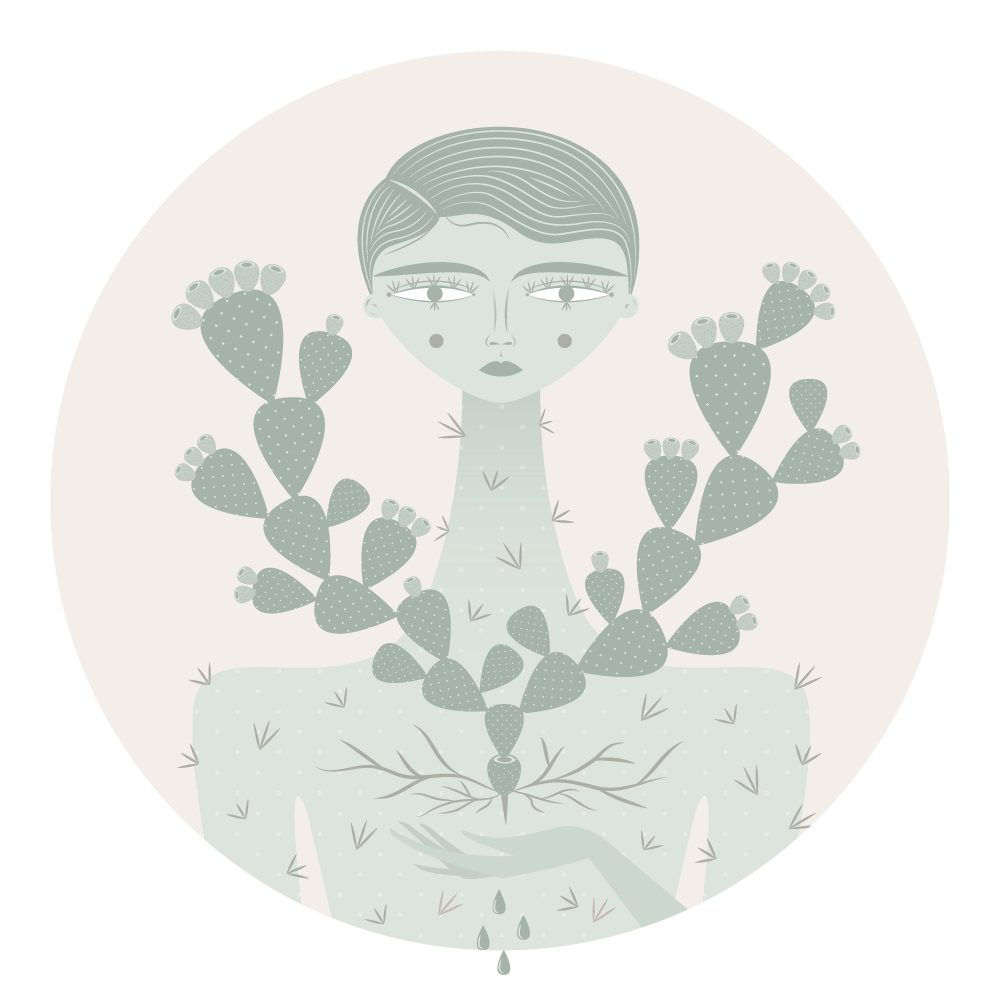 11. Now, tell us a little more about you as a person: what is your favourite food?
My favorite food is obviously Mexican, especially from the South. I also love Asian food, yummy.
12. Favourite book?
I read many things, not only books, because I'm always looking for something that will enrich me and that I can share. But talking about books, I would say "Las Batallas en el Desierto" by Jose Emilio Pacheco and the poems of Carlos Pellicer, who is from Tabasco as well. I never get tired of reading them.
13. Favourite genre of music?
I listen to all types of music. Oldies are my favorite (50s, 60s, 70s). I always end up listening to Selena, though, I love her.
14. What are your hobbies?
I spend my day looking for inspirational things, either online or in books. I like to ride my bicycle around the city to look for details that arouse my interest.
15. If you weren't an artist, what would you be?
Personally, I don't consider myself an artist. I consider myself a creative person, but if I hadn't been what I am then, I don't know where I would be. I'm sure I would still be trying to be a creator.