Instagram:
@planetzoala
Website:
www.zoemiserez.com
1. What's your story? Where are you from?
I'm a Swiss-born Lord, illustrator and graphic designer. I grew up on the French island La Réunion, located in the Indian ocean, and later spent my teenage years in Montpellier, in the south of France. I now live and work in Berlin as a freelance illustrator.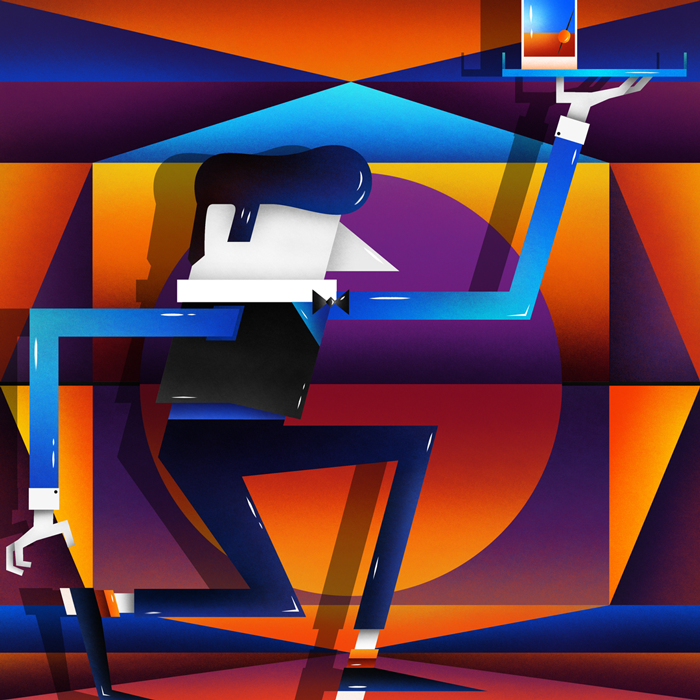 2. Tell us about your aesthetic.
I mostly have a quirky, witty character at the center of my illustration. I have phases where I only work in shades of grey, and then only in bold colours. I also very much like to have my characters well dressed.
3. What is your favourite medium and why?
I mostly work digitally with illustrator, photoshop and aftereffects. I like illustrator for its precision, it's a great tool for all kinds of geometric shapes, and I use photoshop for coloring and to add texture.
4. What is your artistic process like?
I usually start with quick sketches on paper so I have an approximate idea of what I'll do. My best ideas often come at night so I usually make quick doodles in a notebook and finalize the work during the day.
5. Who and/or what inspires your work?
I have always been visually attracted to the time period from the end of the 19th century to the beginning of the 20th, the second industrial revolution, it's machines and men in uniforms and suits. I also love the aesthetic of the early Disney cartoons, and René Magritte is one of my favorite painters.
6. What role does art play in your life? How does it change the way you view the world?
Art is a big part of my life. When I don't work as an illustrator, I try to do more craftsy things; I recently started working with stained glass as well as doing styrofoam based characters. I think art subconsciously helps me work out things I have on my mind.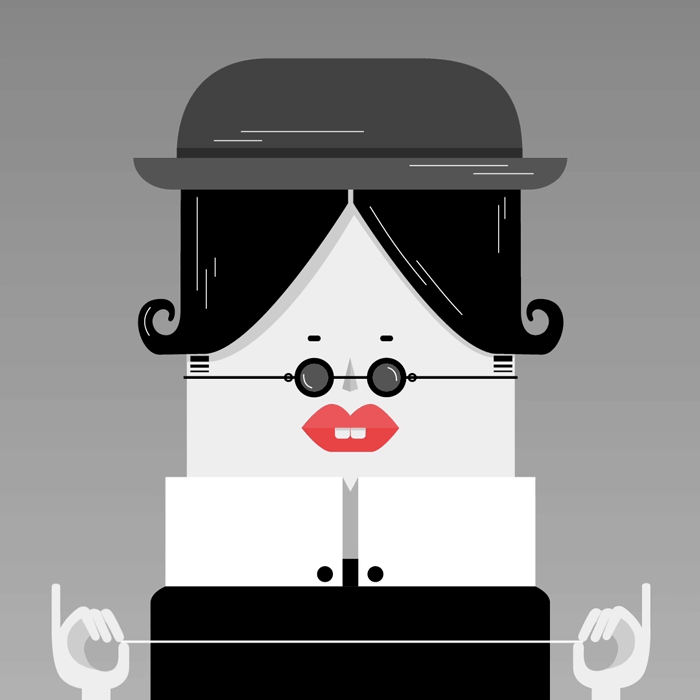 7. Where did you study?
I studied Visual Communication at ESMA in Montpellier, France.
8. Where do you see yourself in five years?
Living somewhere sunny and warm, working as a freelancer, spending less time in front of a screen and doing more handicraft work.
9. What about in ten?
Hopefully, still be creative and inspired. Also, I'll probably have like 2 dogs and 4 cats.
10. What do you hope to achieve with your art?
I think art helps me show my point of view on some things with a little bit of humor. I don't like things to be too serious. The world is already serious enough.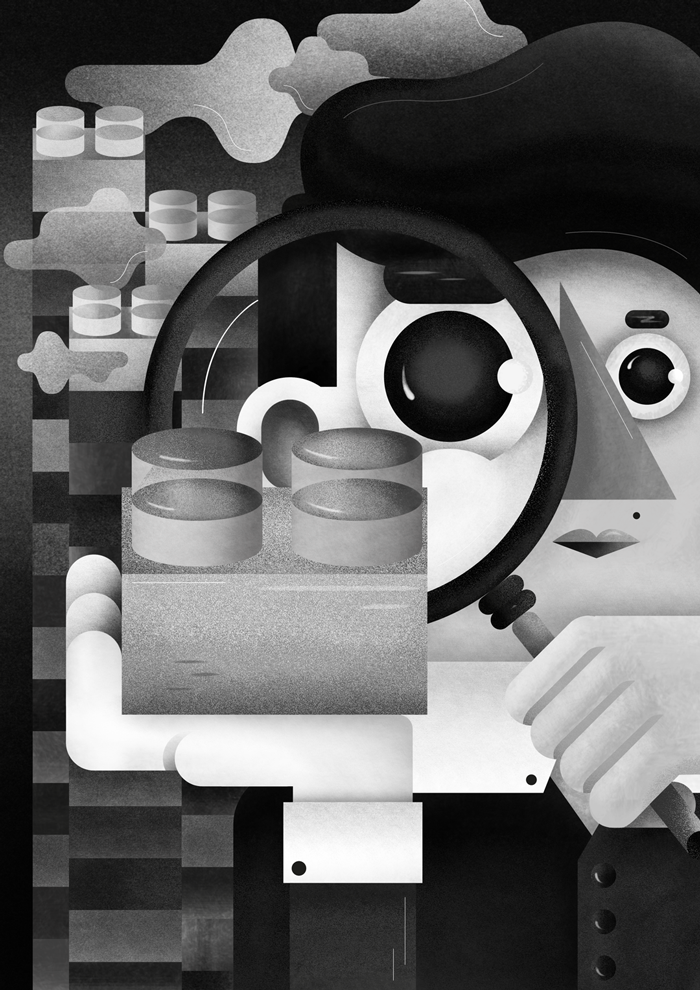 11. Now, tell us a little more about you as a person: what is your favourite food?
I don't think I have a favorite dish. Something Indian with some garlic naan is perfect. But a Quattro formaggi pizza is also an all-time favourite.
12. Favourite book?
I think the only book I ever read twice was Patti Smith's "Just Kids", so probably this one.
13. Favourite genre of music?
Blues, Jazz and Folk, but I do listen to almost anything except electronic music.
14. What are your hobbies?
At the moment it's stained glass and playing around with styrofoam, I'm still really bad at it, but I'm trying. My ultimate goal would be to be good at a lot of crafts. I also love black and white street photography and try to carry a camera everywhere I go.
15. If you weren't an artist, what would you be?
I would probably be a shoemaker or work on an animal rescue farm.