Instagram:
@ploypis_t
Facebook:
www.facebook.com/Ploypisut.Art
Tumblr:
ploypisut.tumblr.com
Website:
www.ploypisut.com
1. What's your story? Where are you from?
My name is Ploypisut (pronounced Poy-pi-sud) I am originally from a small town in Khonkaen, Thailand. I have been studying abroad in San Francisco for a year before coming back to Bangkok, where I work from home as a freelance illustrator and pattern designer.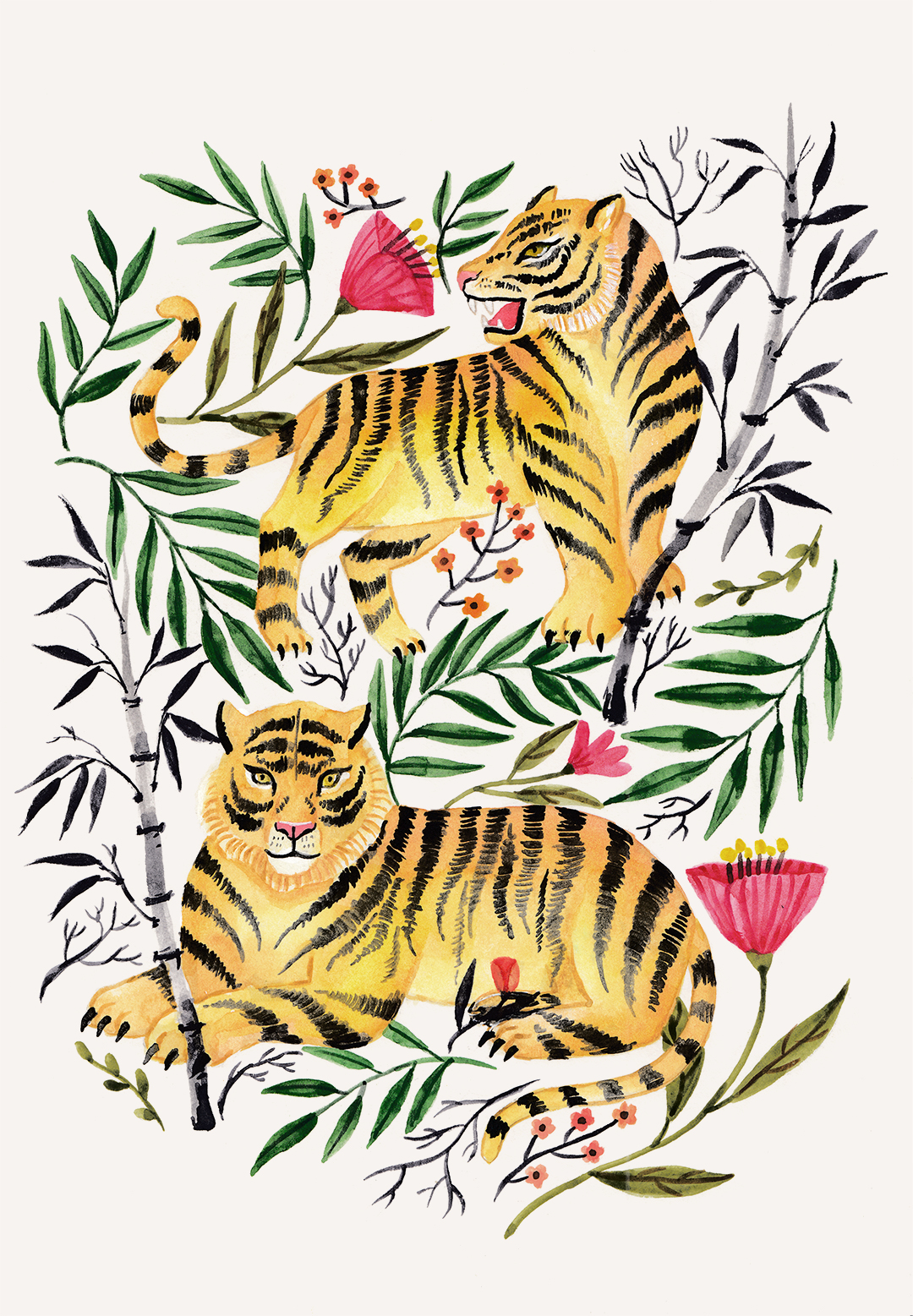 2. Tell us about your aesthetic.
I am into traditional Chinese painting, somehow subject matter and some beautiful elements captured my eye and I would like to contain a bit of them into my illustrations. I also like to play with complexity of natural shapes, colors and textures.
3. What is your favourite medium and why?
I use watercolor as my medium, I sometimes use gouache and ink. Since then I have always tried several mediums, but I move back to using watercolor after graduated. I found it most naturally expressive medium and I decided to stick with it.
4. What is your artistic process like?
I always start with rough thumbnails sketch. Client choose the one that he/she likes and I redraw the sketch using light box. I transfer my drawing to watercolor paper to paint. Then I am scanning my illustration or pattern at least 300 dpi. For editing I am using Adobe Photoshop to clean all mistakes. I try to adjust colors as close to the original as possible.
5. Who and/or what inspires your work?
I am inspired by mostly everything in daily life. Especially, all kinds of animals, nature, folk art and Asian art. When I travel, I always bring a sketchbook with me to draw things that catch my eye or take photos with my phone.
6. What role does art play in your life? How does it change the way you view the world?
Art is huge impact in my life, without art would be nothing, sad and empty, it drives me to do what I capable and passion. I think it makes me see the world in the creatively way.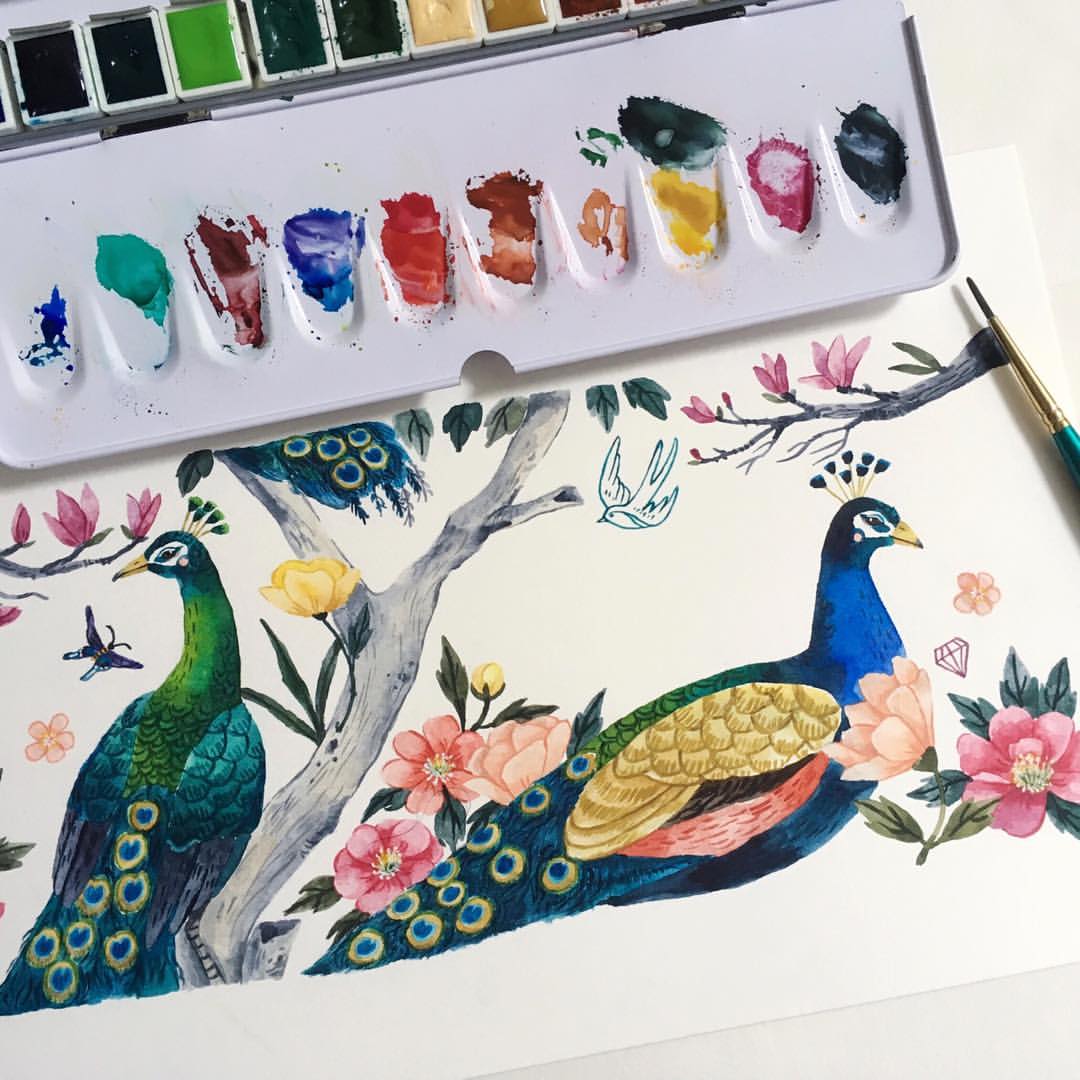 7. Where did you study?
I received Second Class Honors in BFA Communication design at King Mongkut's Institute of Technology Ladkrabang, Bangkok and Personal Enrichment at Academy of Art University in San Francisco, California.
8. Where do you see yourself in five years? Working in an agency?
I would like to illustrate books with publishers in my country and abroad. Hopefully, I can get an opportunity to license my artworks and works with some big clients… Maybe working with an agency.
9. What about in ten?
I would like to continue in this career path, but a lot of firm and more professional.
10. What do you hope to achieve with your art?
I hope I can make a living by doing what I am passionate about, inspire young generation, and educate myself with a lot of experience.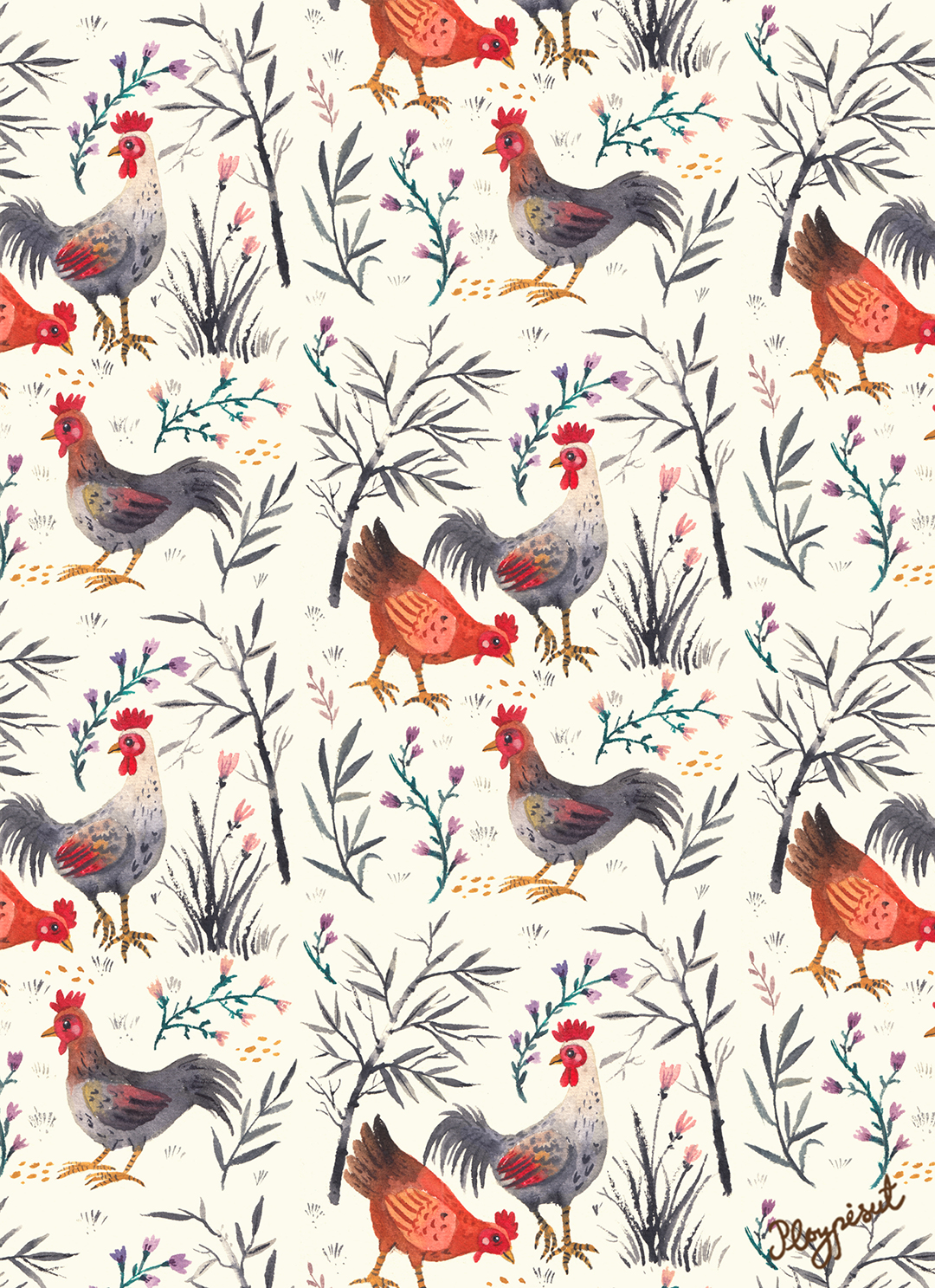 11. Now, tell us a little more about you as a person: what is your favourite food?
Sushi, Seafood, Pizza, and of course Thai food.
12. Favourite book?
Show Your Work by Austin Kleon
13. Favourite genre of music?
I pretty much like every kinds of music, except Metal and Rap.
14. What are your hobbies?
Drawing, shopping, watch movies.
15. If you weren't an artist, what would you be?
Maybe a graphic designer