Instagram:
@pmvickers
Website:
www.paigevickers.com
1. What's your story? Where are you from?
I was born and raised in Flower Mound, Texas (a quiet, child-raising suburb of Dallas). I've always been interested in art and as a socially inept teen, I decided it only made sense to build my career out of being really good at socializing. I went to art school in Baltimore and became a fully-formed person (I think), then moved to New York a few months after graduating. I've been working as a freelance illustrator, in-house illustrator/designer for a couple of stationers, with quick stints in publishing design and branding. I'm now a full-time freelancer and loving the hermitic life more than even I could have planned for.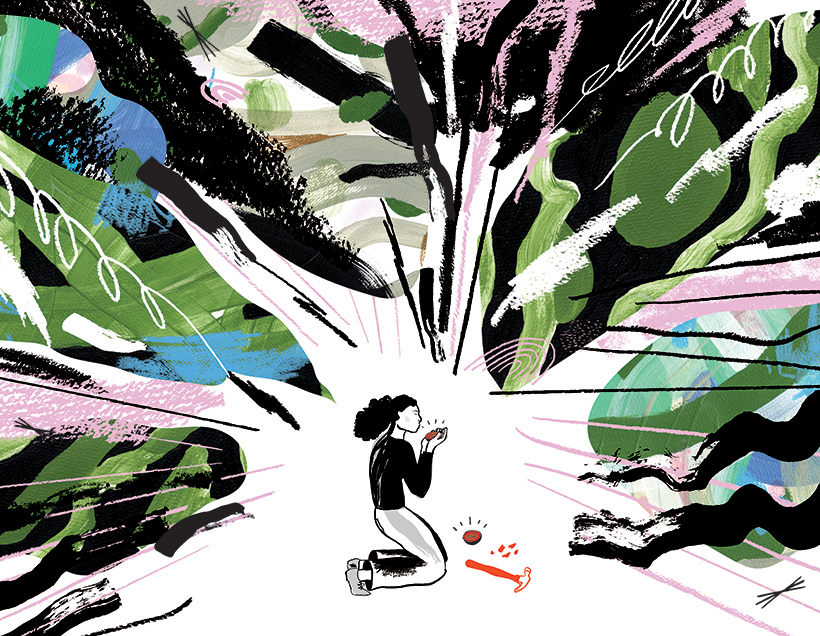 2. Tell us about your aesthetic.
My aesthetic is a pairing of abstract expressionistic scribbles and more clean, digital work. I'm drawn to dirty textures, wonky figures and *eccentric* textile design.
3. What is your favourite medium and why?
I really love working with gouache and smooth crayons. I'm constantly being bombarded with messages and emails when I'm at my computer, and it's a nice way to step away to create a little space for new and unplanned things to happen.
4. What is your artistic process like?
Most of my client work is digital. I draw, ink, or paint everything by hand then manipulate it digitally. As much as I'm drawn to the beauty of working with traditional painting techniques, I also love the freedom that comes with being able to change things indefinitely on my screen.
5. Who and/or what inspires your work?
I live in New York, so I'm lucky to be constantly surrounded by different kinds of artists/people, movies, and museums.
6. What role does art play in your life? How does it change the way you view the world?
Art really is my therapy. I've dealt with depression and anxiety probably my whole life and art is the only thing that allows me to fully focus on something healing and fresh. I also love when people connect over art. As a person who may not communicate clearly all the time, I can always speak more clearly through art, I think (I hope).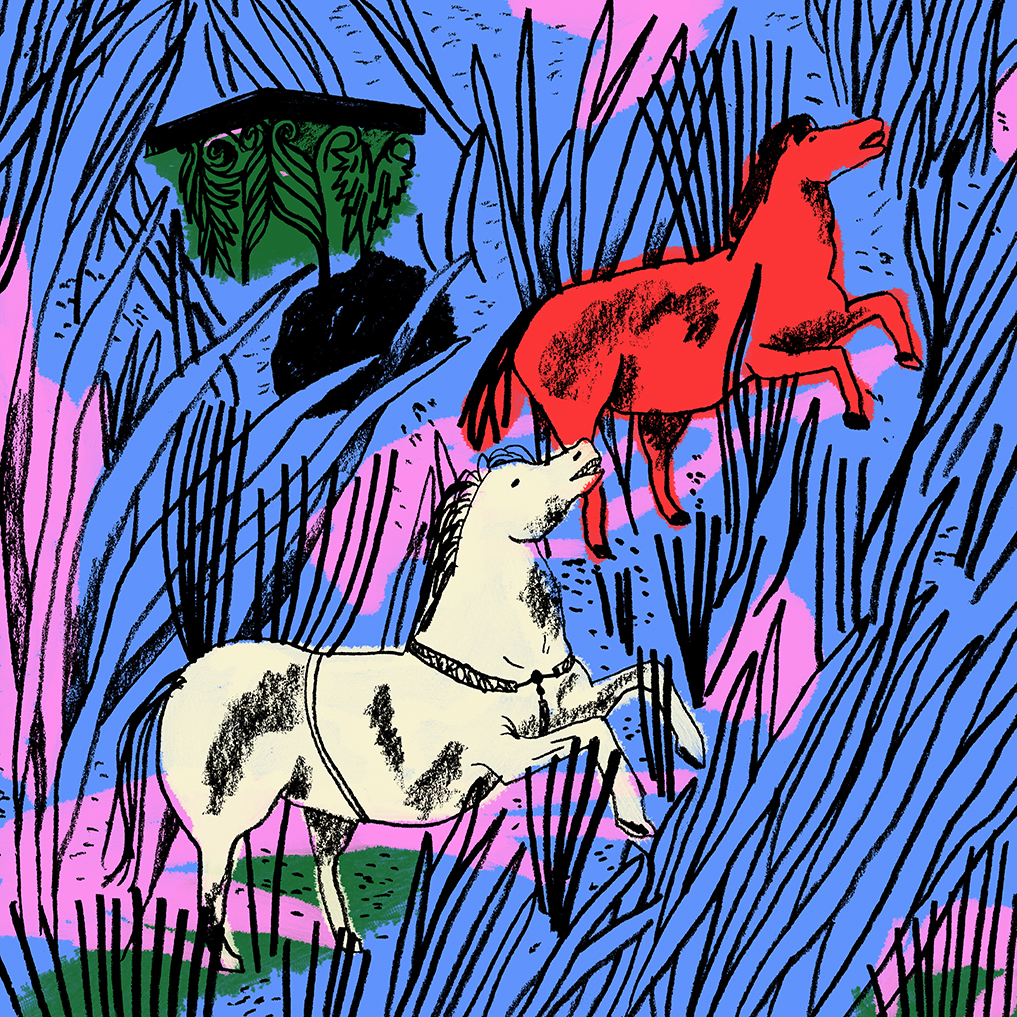 7. Where did you study?
I studied at Maryland Institute College of Art (MICA) in Baltimore. It holds a sweet little place in my heart.
8. Where do you see yourself in five years? Working in an agency?
In five years, I hope to continue freelance illustration, and also have some plans for a business that are less developed than deserving to be shared here.
9. What about in ten?
I'd love to teach in some capacity.
10. What do you hope to achieve with your art?
It's a good day when I get a job with a political message I agree with. These days, my mood and well-being are directly tied up in the headlines, so anytime I can focus my energy on something I find useful for other people, it feels like a goal achieved.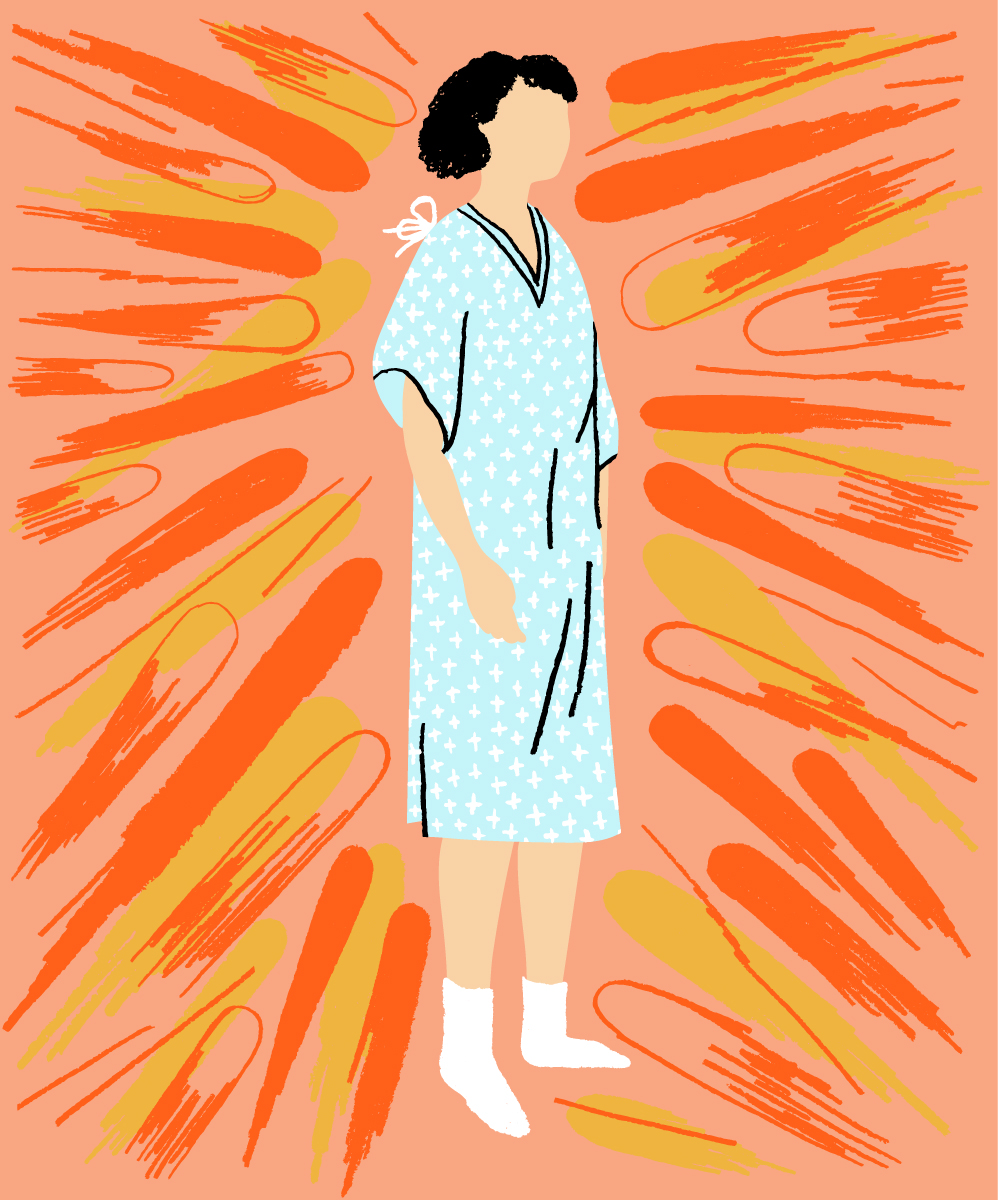 11. Now, tell us a little more about you as a person: what is your favourite food?
Oh, oh, I do love food. I think my absolute favorite is ramen from Chuko (in Prospect Heights). There's nothing like a belly full of warm miso and noodles. I also have a spot in Bushwick that I go to almost once a week for huevos rancheros (I was raised in Texas after all).
12. Favourite book?
That changes often, but right now my favourites are The Utopia of Rules by David Graeber, The New Jim Crow by Michelle Alexander, Bluets by Maggie Nelson.
13. Favourite genre of music?
Anything with heavy, pounding noises and soft vocals thrills me.
14. What are your hobbies?
I've been working on ceramics for the past few months. It's an incredibly humbling experience; I honestly think it teaches you to let go of all your weird control issues. Sometimes I embroider things. I love going to galleries and museums. I write lots of letters to family members and old friends. I'm also in a book group with some other lady-illustrators.
15. If you weren't an artist, what would you be?
Depressed. But also, I'd like to think I would do some sort of social work.