Instagram:
@polilovi
Website:
www.polilovi.com
1. What's your story? Where are you from?
Hello friend! My name is Paola, I'm an illustrator and graphic designer born and raised in a little tropical country called Costa Rica. When I was little my father used to take me to drawing, dancing and music classes so I could explore my creativity, that was important for me because since a young age I somehow knew that I wanted to be involved in art when I grew up. I started studying interior design, but it wasn't my thing, so I changed to graphic design, and through the career, I became really interested in illustration, although I didn't really take it seriously until I started exploring digital illustration. I enjoyed so much doing digital illustrations that at that moment I realized I wanted to do that for the rest of my life.
2. Tell us about your aesthetic.
I think my aesthetic is a mix of shades of pink, beauty, innocence, emotions and sensuality.
3. What is your favourite medium and why?
I prefer digital mediums, because of the versatility and the possibilities it gives me. I used to work with my computer and a Wacom tablet, but nowadays I work mostly on my iPad and it's amazing because it doesn't take a lot of space and I can take it everywhere. From time to time I also like to have a break from digital mediums and work with color pencils.
4. What is your artistic process like?
My process varies depending on the work I'm doing, but generally, first I get inspired by a certain expression or emotion, then I try to complement that sensation with colors and shapes and after that, I start sketching and painting. It's important to allow myself to commit mistakes in the process and not to be a perfectionist (which is hard for me), because usually when I make mistakes I discover new and interesting things that eventually I end up adding into my style.
5. Who and/or what inspires your work?
Women.
6. What role does art play in your life? How does it change the way you view the world?
When I was in college, I had a teacher that told me once that every emotion I felt could be used to create art, so that's what I did. I think a lot of what I do expresses how I feel and that helped me a lot to get over certain situations in life, so basically, art became a therapy for me.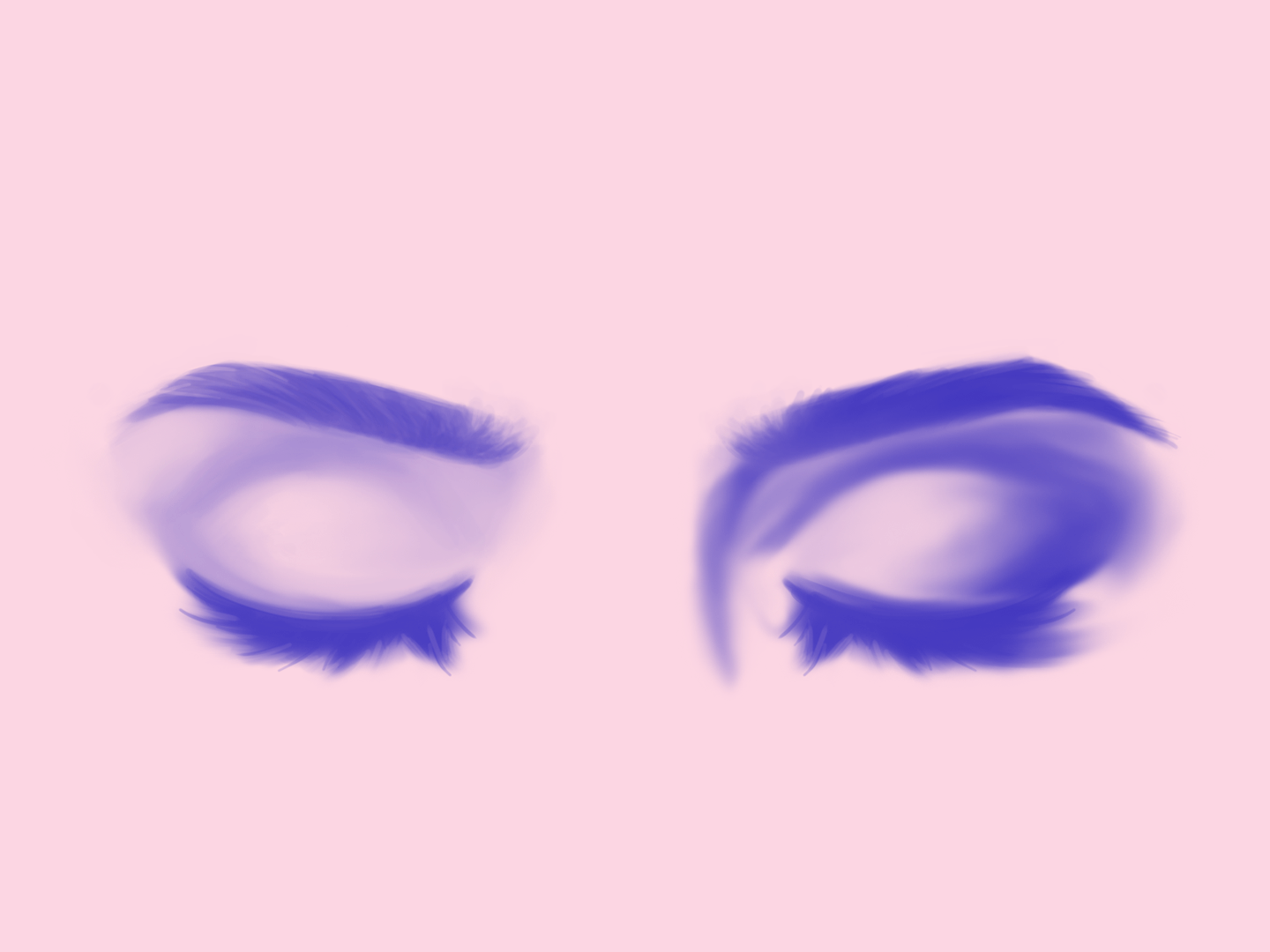 7. Where did you study?
Universidad Veritas, Costa Rica.
8. Where do you see yourself in five years?
Collaborating and sharing with fellow designers from other countries. Experimenting more and creating even more.
9. What about in ten?
Becoming the person I admired when I was a kid.
10. What do you hope to achieve with your art?
I want to share with the world how I see things, and hopefully make them feel something, or even better inspire them.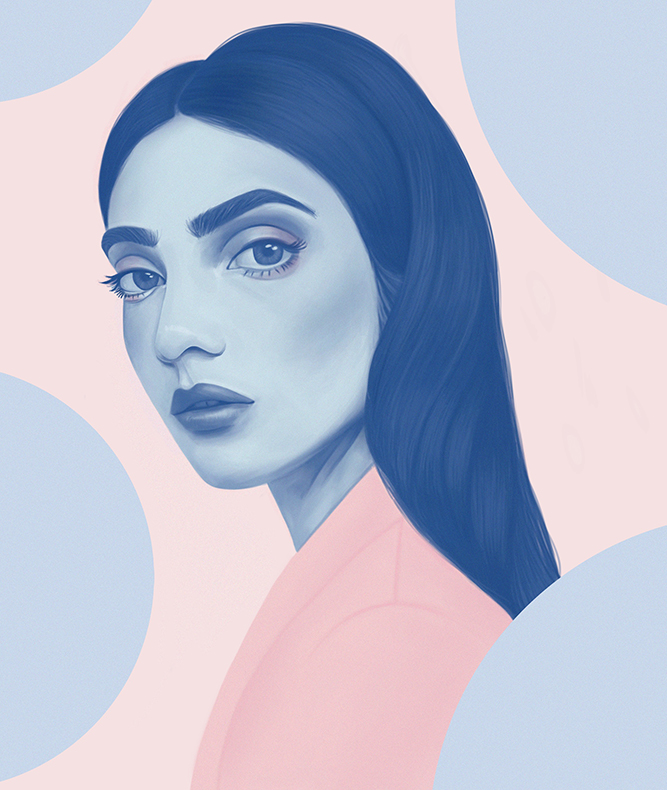 11. Now, tell us a little more about you as a person: what is your favourite food?
Spicy food, especially Indian and Mexican!
12. Favourite book?
I'm currently reading a book that will probably become my favorite, Paterson by William Carlos Williams.
13. Favourite genre of music?
Depends on the mood of the day, but I have a playlist I usually listen to when I'm working (
https://spoti.fi/2JBcG06
)
14. What are your hobbies?
Reading and watching movies (especially old ones).
15. If you weren't an artist, what would you be?
Probably a depressive person :)