Instagram: @polina_caprice
1. What's your story? Where are you from?
Hello! My name is Polina. I'm freelance illustrator and motion designer from Russia, from Perm.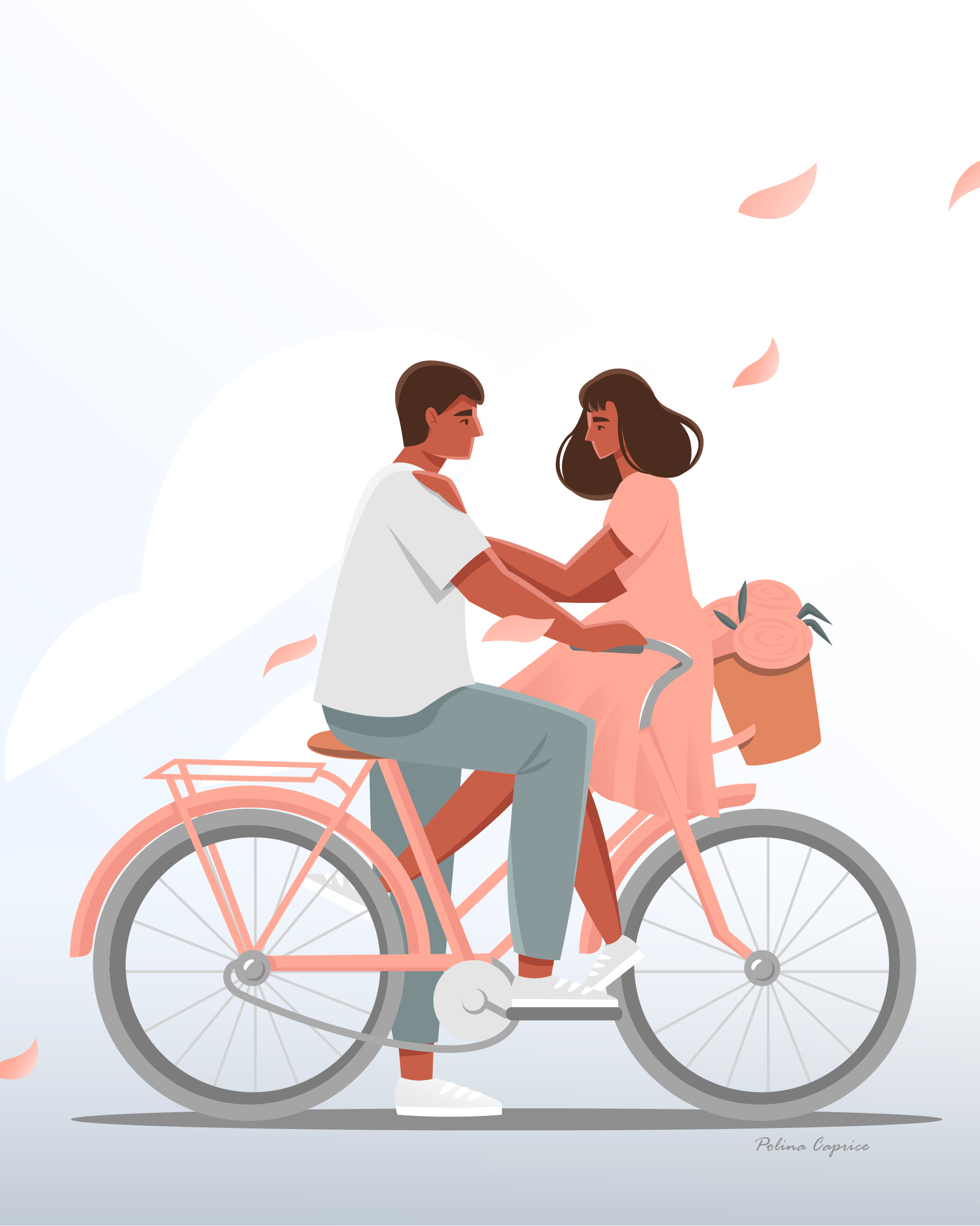 2. Tell us about your aesthetic.
I love minimalism filled with details. It sounds strange, but this is what I like. Pure colors, lines that sound among themselves. I always want to convey the mood through my illustrations and animations. Sometimes they are kind and cute animations that will make you smile, and sometimes they are calm skyscrapers or the ocean that end somewhere outside the illustration. I don't know, maybe someday my style will change. Time will tell :)
3. What is your favourite medium and why?
I choose digital. Because this is where I can fully implement my ideas, from illustration to animation. Animation won me over, and I love it unquestioningly. But I will give a piece of my love to a graphic on paper. This is something special and magical when you draw smooth lines on paper, fill the drawing with details and meditate. This is different from digital, but that's the point.v
4. What is your artistic process like?
First, an idea, an image, get in my head.And the sketching process begins. I usually do this on paper, sometimes in Procreate. Next I move on to more precise shapes and colors in Adobe Illustrator. Sometimes all the colors I see the whole picture in my head at once, and sometimes everything merges into a single picture in the course of events. Always different.
With regard to animations, the process is similar too. Only at the stage of the sketch I already think over how the animation will look, how the transitions will look and many other nuances. If it's a big animation, then I draw a storyboard. Well, then again illustrations, preparation of illustrations for animation, and the animation itself.
5. Who and/or what inspires your work?
Inspiration is all around me. It can be music, it can be people and animals, beautiful places, architecture and my mood. It seems to me that even color can inspire me for a new work.
6. What role does art play in your life? How does it change the way you view the world?
I have been drawing since childhood, and this is my favorite thing. I can't imagine life without it. When I was little I was very surprised that it turns out that not all people draw from birth, it seemed to me something strange ("smiling")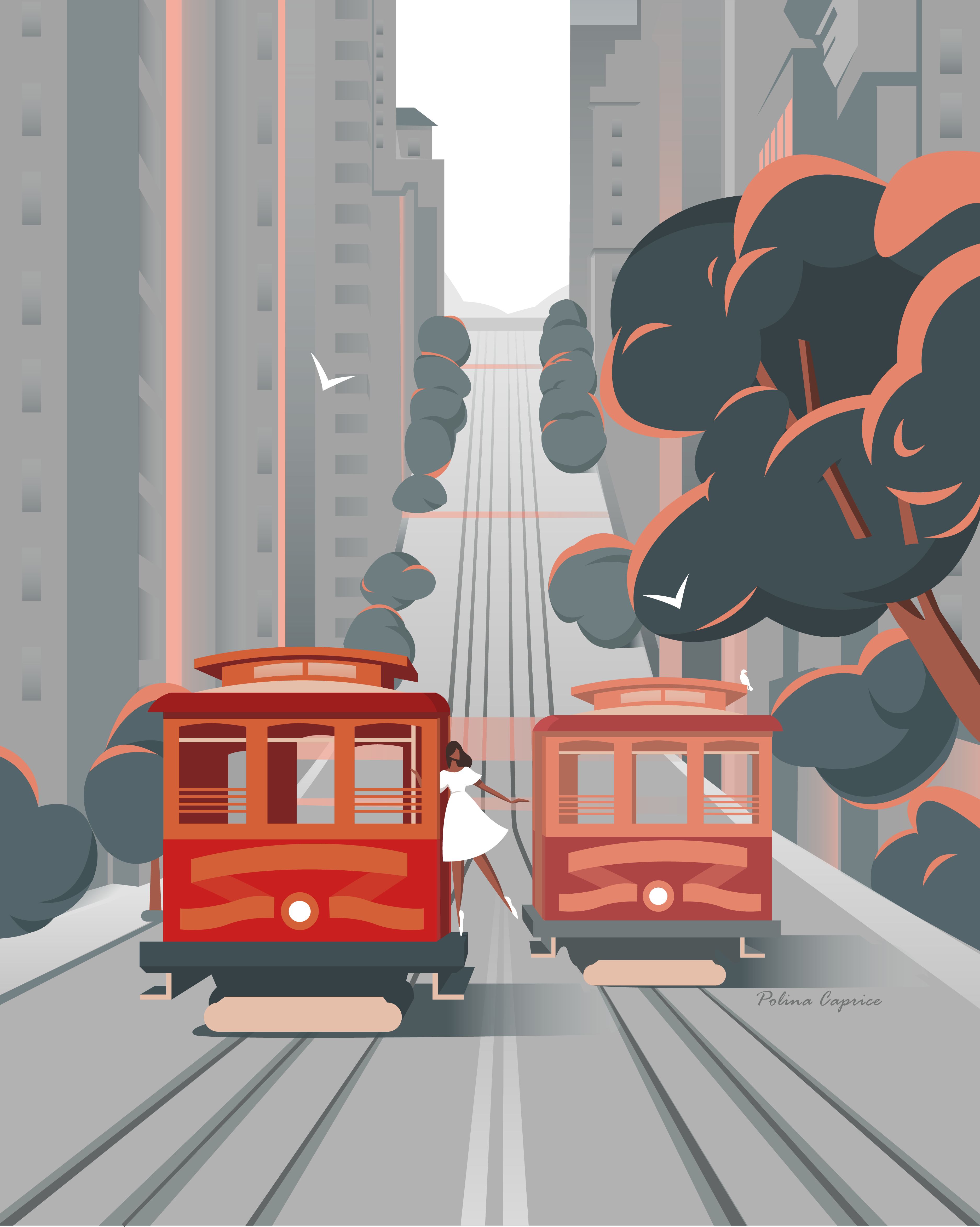 7. Where did you study?
I graduated The Ural branch of the Russian academy of painting, sculpturing and architecture of Ilya Glazunov an emphasis in Design of architectural environment.
8. Where do you see yourself in five years?
It's hard to say, I hope I will carry out all my ideas and plans. And I will be a happy person :)
9. What about in ten?
Hmm, I don't even know. Perhaps I would expand my area of creativity. Maybe in 10 years we'll record the interview again and have a chat? ("smiling")
10. What do you hope to achieve with your art?
I don't think my creativity can change the world. But I hope that people who look at my illustrations and animations will get a vibe of positive mood.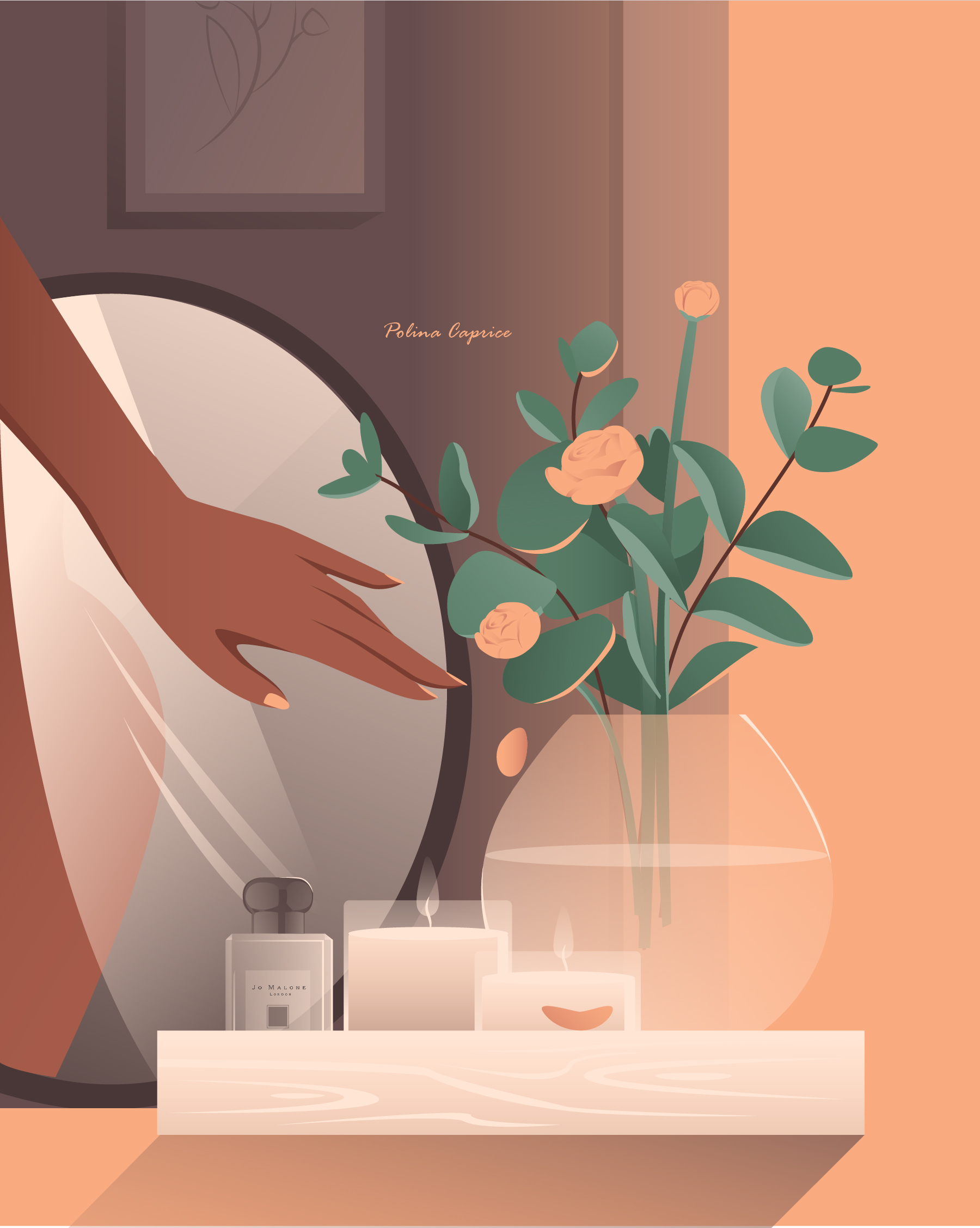 11. Now, tell us a little more about you as a person: what is your favourite food?
I love delicious pasta and pizza. But besides food, I really love to drink tea with sweets, a lot of tea :)
12. Favourite book?
Probably, I will not be able to highlight my favorite book, as well as my favorite film or favorite artist. Because each book has its own story. Some of my favorite books Arthur Hailey "Hotel" and "Airport". Now I like to read books on psychology and art.
13. Favourite genre of music?
I love different music, it all depends on my mood. It's great that there are so many talented musical artists and composers. I love walking down the street and listening to music, there is a special magic and relaxation in this. Such moments give a reboot and a desire to create. But I'm ready to listen to jazz anytime.
14. What are your hobbies?
My hobby is my work and I am very happy about it. But If I don't draw or animate, I like to dance, it relaxes me. I also like to take pictures and do video filming.
15. If you weren't an artist, what would you be?
Hmm, if not illustration and motion design, then I would probably be an architect or would be a tattoo artist.