Instagram: @popa_illustrations
Website: www.paulineparisot.com
1. What's your story? Where are you from?
My name is Pauline. I was born and raised in the suburbs of Paris but I moved a lot in my childhood. Today, I am the mother of three and a half-year-old twins (a boy and a girl). We are soon leaving the French capital to go and live by the sea, in Bretagne.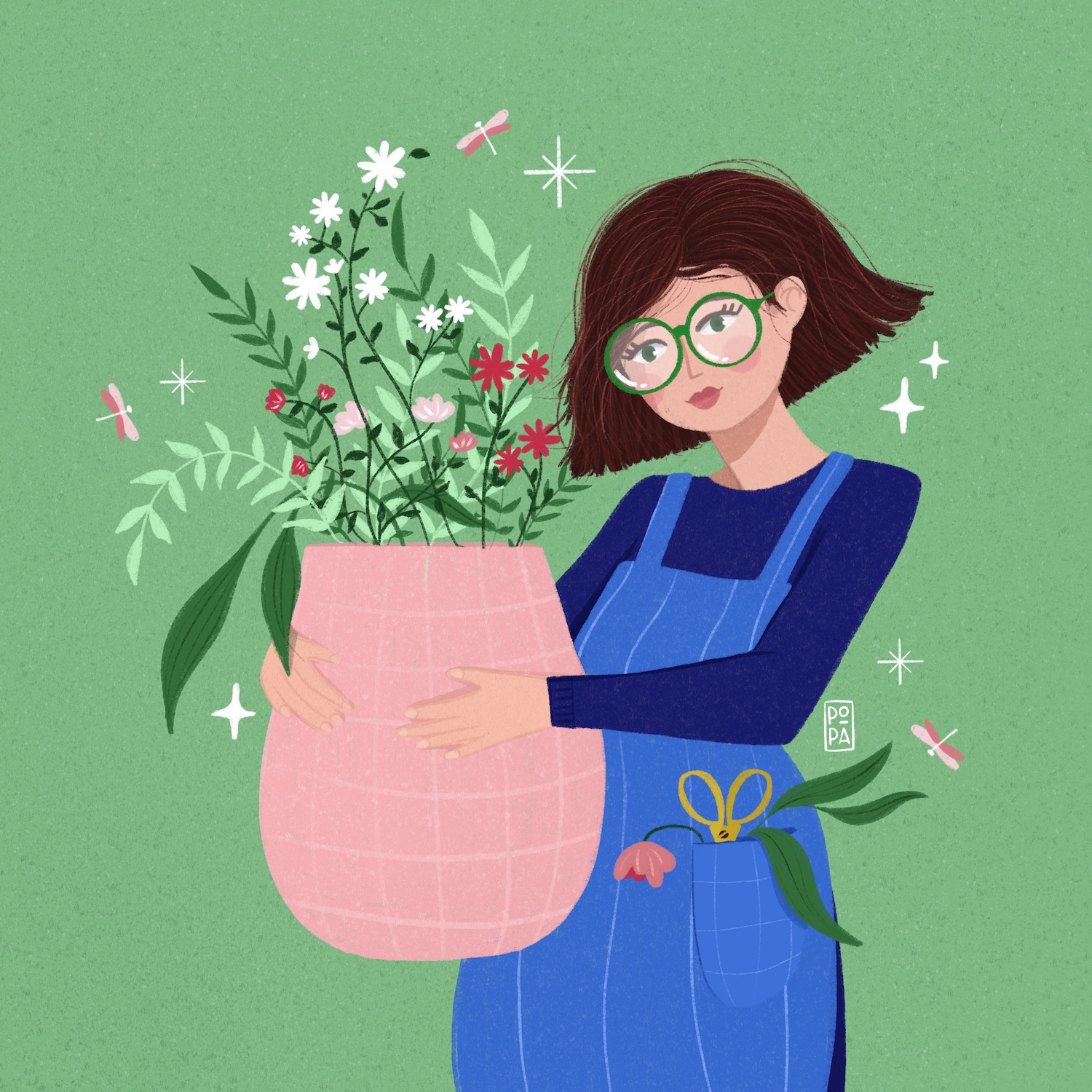 2. Tell us about your aesthetic.
I love to create illustrations associated with typography. I like color combinations and I like my illustrations to convey a message and be positive.
3. What is your favourite medium and why?
I started to draw with paper and a pencil. And then, I didn't want to stop: colored pencils, felt-tip pens, brushes, watercolor... Then the graphics tablet and now I'm working on Procreate from my iPad. It offers beautiful results with different textures. And since I'm an art director in digital, that's where I express myself best.
4. What is your artistic process like?
I have a notebook where I write all my ideas or the things that inspire me. It can be a quote or a theme, a picture, a landscape, a place ... I come back to these ideas later and there I often visualize something. I always start by making several sketches and I choose the one where my idea is highlighted the most. I also do a lot of research on reference images to help illustrate my ideas. And then, I isolate myself in music and I draw. Then comes the part where I choose the colors that will best enhance the mood of the design. Choosing the colors has always been my favorite part! And I leave my illustration to return to it the next day with more hindsight. I am modifying a few details. And voilà!
5. Who and/or what inspires your work?
I am inspired by everything and everyone, all the time. Really, I don't put up any barriers. I am constantly inspired. But some illustrators particularly inspire me like Nina Cosford. I like his freedom and his humor. But also Lisa Congdon who has very recognizable typography and whose messages I like.
6. What role does art play in your life? How does it change the way you view the world?
There is so much with art that can be expressed, and often the most difficult subjects to talk about become simple by expressing them through art. It is often said that a picture is worth a thousand words, but it is true.
I also feel like art helps uplift your spirit. It is a magnificent tool. All civilizations which suppress this form of expression for political or religious reasons are doomed to disappear in my opinion. It is a vital element!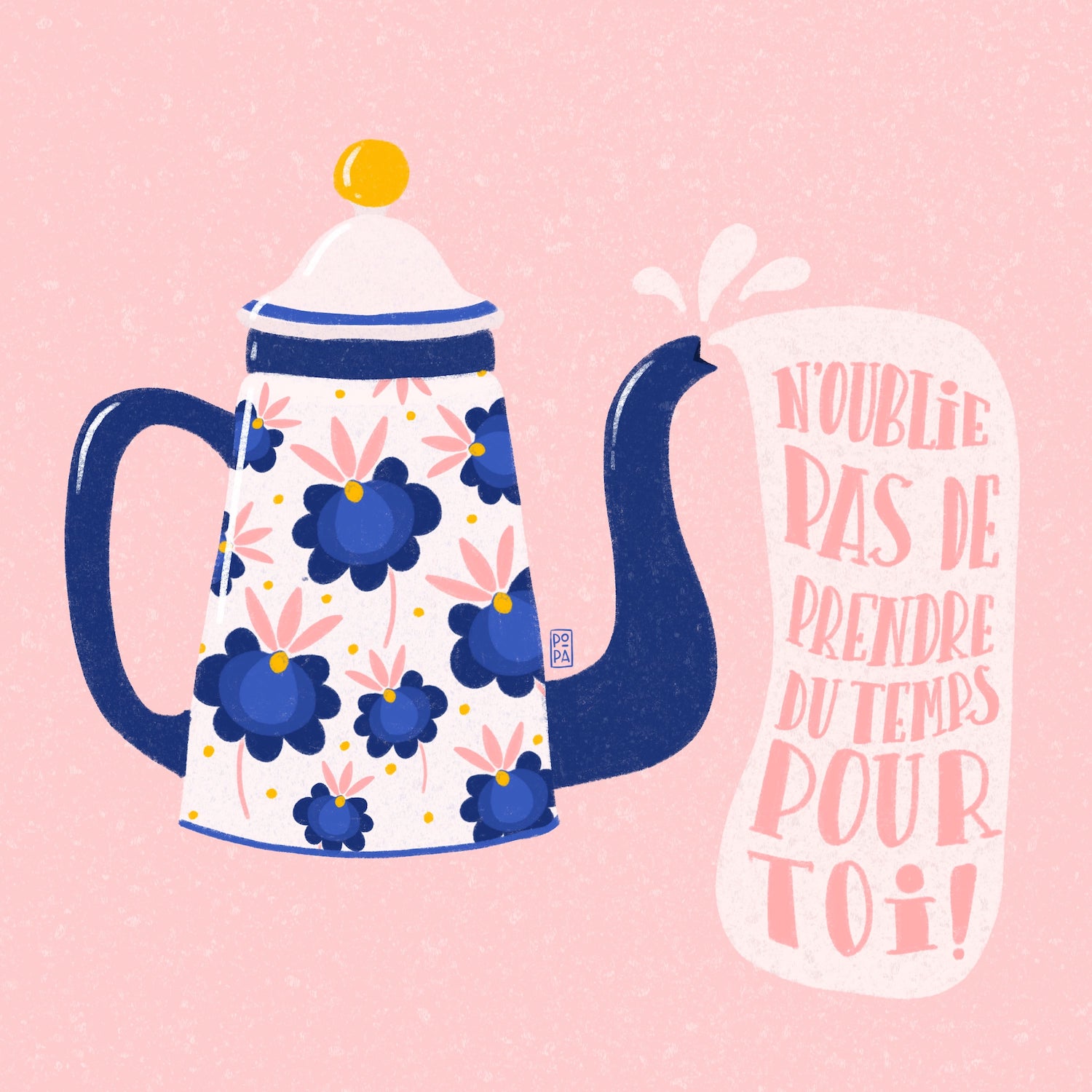 7. Where did you study?
I studied in France, but I would have liked to find a moment in my journey to study at least a year abroad.
8. Where do you see yourself in five years?
In 5 years, I will still see myself in Bretagne, in this beautiful region by the sea, making the most of nature. We will have purchased a stone house with a beautiful garden. We will have resumed the trips we love to do and returned to a normal life.
9. What about in ten?
Why not leave France to settle abroad for a while. We had thought of Portugal at one point, but it had not been possible. So why not!
10. What do you hope to achieve with your art?
What I want is for my illustrations to convey good vibrations. Something positive.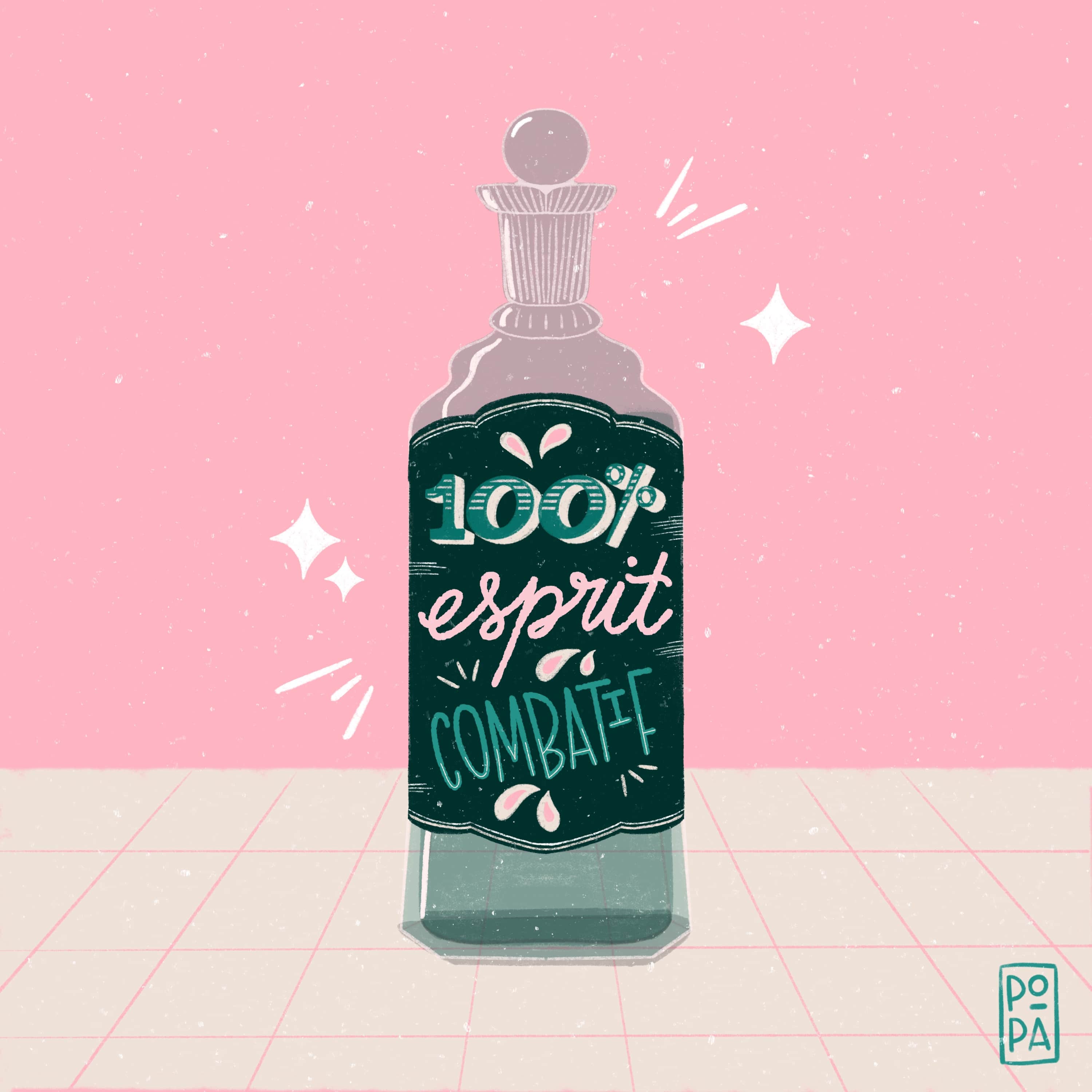 11. Now, tell us a little more about you as a person: what is your favourite food?
It is very difficult to choose! But what I prefer are seafood: octopus, mussels, shellfish... yum.
12. Favourite book?
It would definitely be Little Women from Louisa May Alcott
13. Favourite genre of music?
Soul music and jazz
14. What are your hobbies?
DIY, trip, cooking and reading
15. If you weren't an artist, what would you be?
This is a very interesting question! I think I would be a pastry chef.