Instagram:
@poppy_almond
Website:
www.poppyalmonddesign.co.uk
1. What's your story? Where are you from?
Hello! I'm Poppy, a designer and illustrator from Northampton. I Moved to Leeds for university but recently moved to London for a job in design.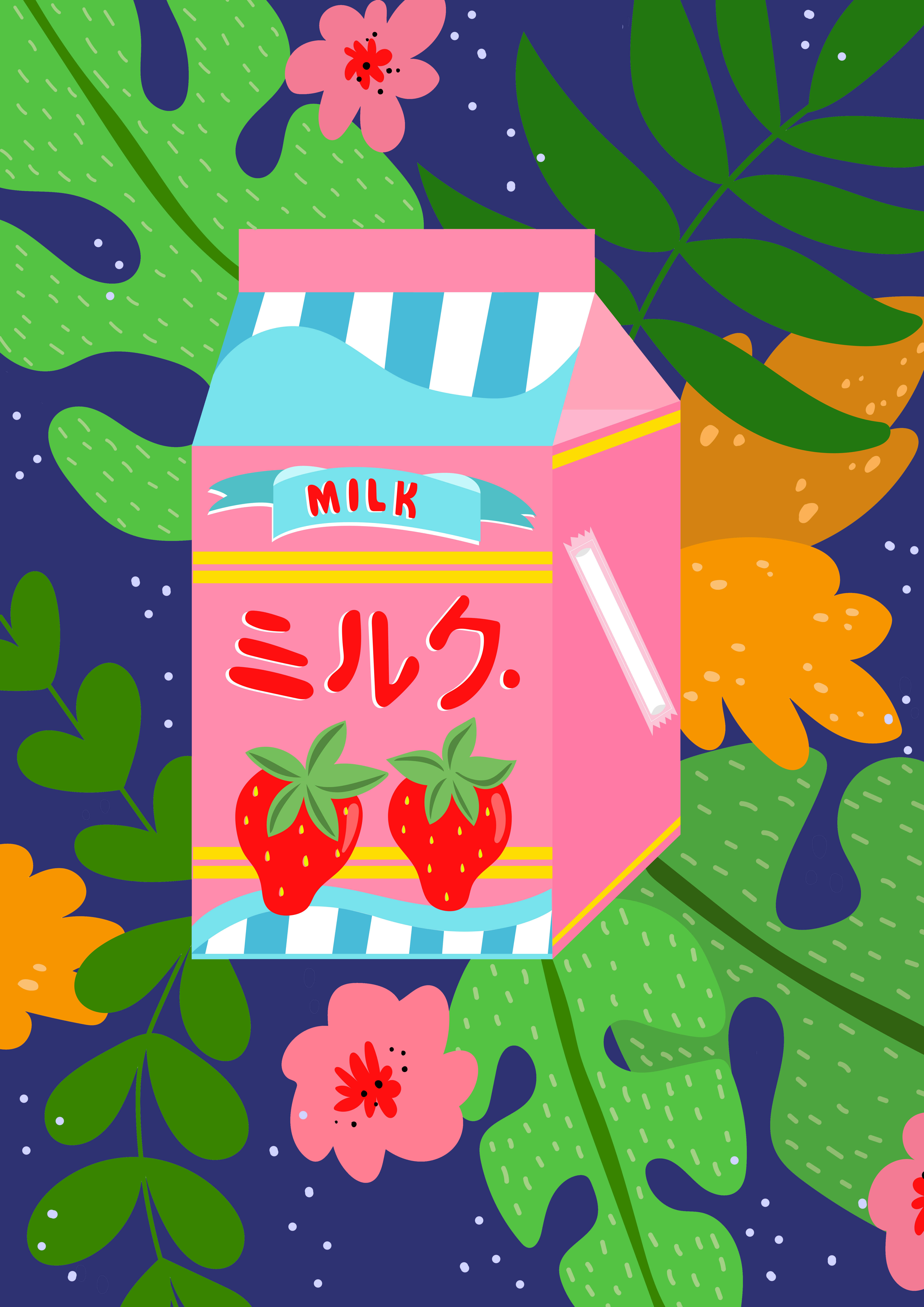 2. Tell us about your aesthetic.
My work is derived from a love of fun and colourful illustrations taking inspiration from the everyday. My designs are quirky conversational prints with a strong illustrative style and bold colour palette. My work is particularly colourful, cartoon focuses and often have an element of weirdness.
3. What is your favourite medium and why?
I often mix up the way I work. Some of my designs will be created solely in photoshop and illustrator, spending the whole day drawing with my wacom pen. Other designs will be hand drawn using a fine liner and then taken into photoshop to add colour.
4. What is your artistic process like?
Ideas for each design is often taken from my everyday life, be that a conversation I've heard on the bus, my dinner or the contents of a bedroom shelf. I will usually draw rough sketches in my sketchbook or write a note on my phone to remember my idea. I then begin drawing out my initial ideas with fine liners in an A2 sketchbook. My approach varies from drawing out individual motifs and putting them together on photoshop to drawing out the whole finalised design.
5. Who and/or what inspires your work?
I am really inspired by my surroundings. I love people watching and I take so much inspiration from packaging in supermarkets! I also take inspiration from social media and my friends about current popular topics. I also get a lot of inspiration from designers such as Ashley Ronning, Laura Callaghan and Frida Kahlo to name a couple!
6. What role does art play in your life? How does it change the way you view the world?
Art has always been a significant part of my life. I feel as though I spent my whole childhood drawing or visiting art galleries with my mum. Since studying a design subject at uni I really feel like my whole life revolves around art as the majority of my thoughts evolve around new print ideas!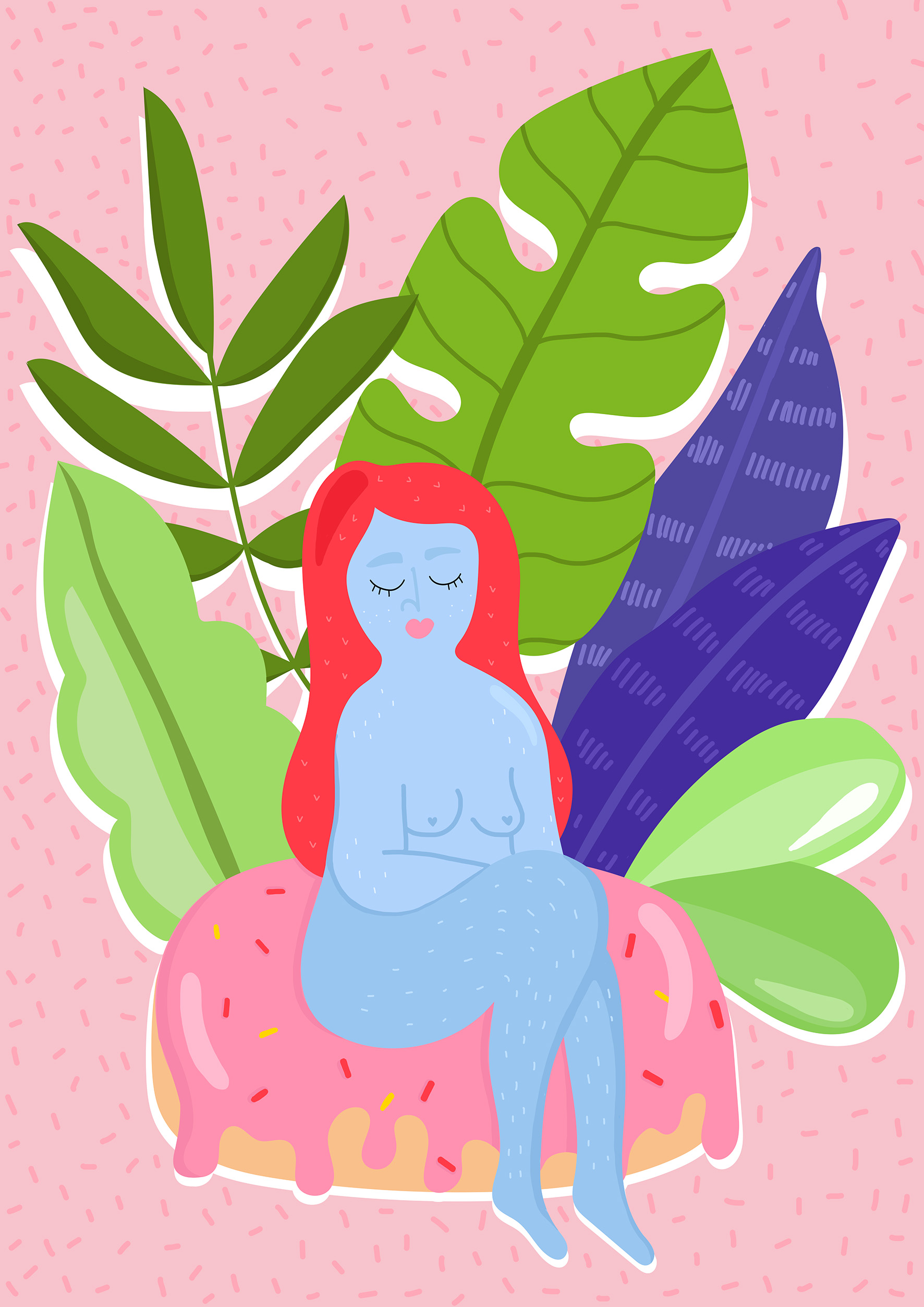 7. Where did you study?
I did my art foundation at The University of Northampton. After that, I moved to Leeds where I got a BA in Printed Textiles and Surface Pattern Design at Leeds College Of Art.
8. Where do you see yourself in five years? Working in an agency?
I work as a designer for a company here in London at the minute and I am totally loving it! Although one day I would love to have my own business I still have so much to learn!! I would love to continue to exhibit work in exhibitions and perhaps in 5 years have my own solo exhibition!
9. What about in ten?
I would hope to still be creating work I love and still learning. In ten years I hope I have travelled lots and perhaps even have my own business creating and selling my prints on many products.
10. What do you hope to achieve with your art?
I hope that people get enjoyment out of my work.I want people to look at it on their wall and feel happy or to laugh or smile :)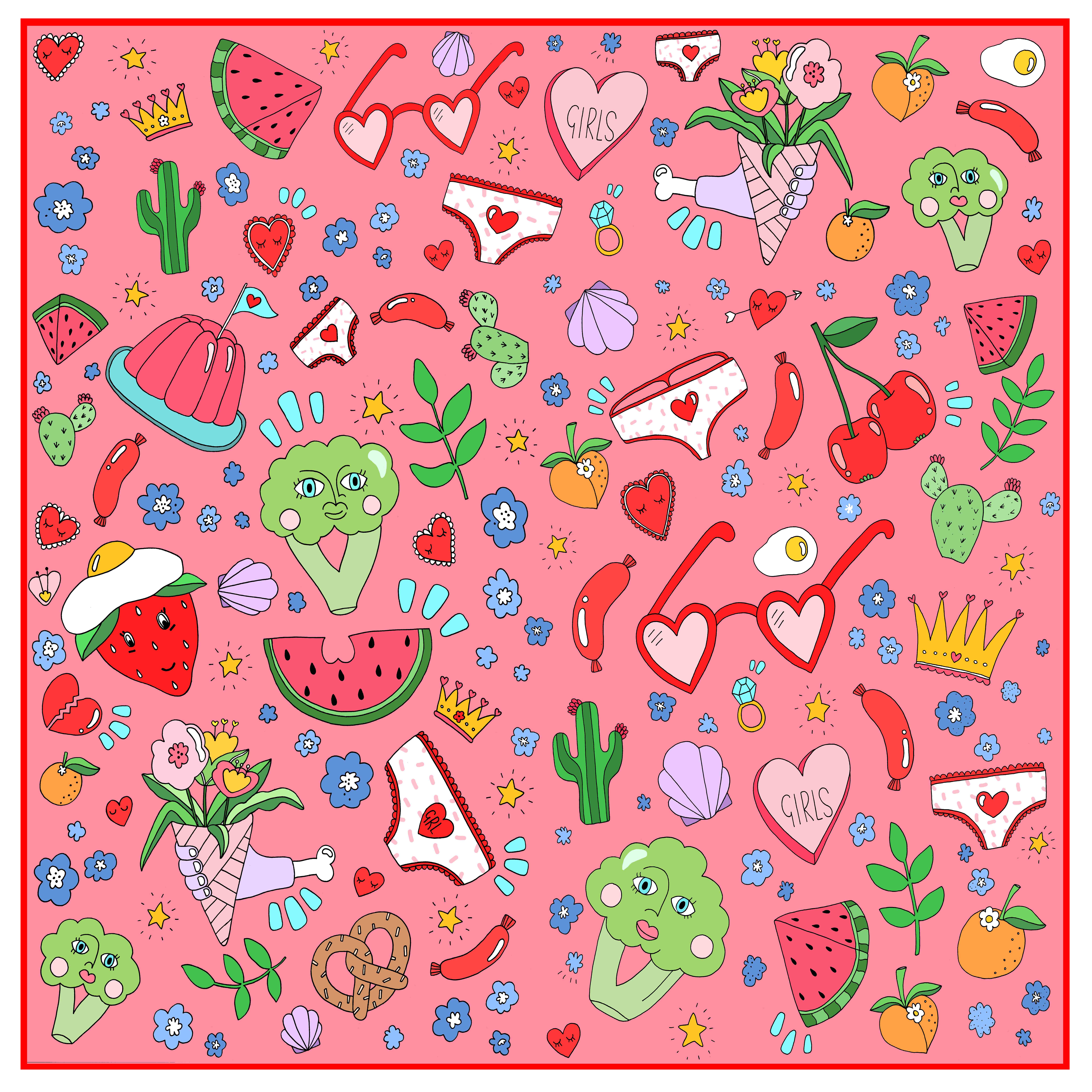 11. Now, tell us a little more about you as a person: what is your favourite food?
My favourite food has to be sushi!! But closely followed by Donuts and halloumi!
12. Favourite book?
Hmmm, that's difficult! I am currently reading Trainspotting by Irvine Welsh and although I'm not sure it's my favourite. It's very good!
13. Favourite genre of music?
I really do like so many genres of music and my favourite genre always changes!! My Spotify playlists vary from The Smiths to Kendrick Lamar to Tame Impala.
14. What are your hobbies?
Apart from drawing I love to travel as much as I can, visiting galleries, going for cocktails with my friends or trying out new lunch spots!
15. If you weren't an artist, what would you be?
I was so close to applying to do nursing at University until my art teacher persuaded me to do an art foundation and I am so glad I did now!! I could not imagine my life now without art!