Instagram:
@pploffashion
Website:
www.pploffashion.com
1. What's your story? Where are you from?
My name is Jill. I'm a self taught illustrator. I don't have an art background but drawing is something I love doing and have done since I was a kid. I'm originally from the suburbs of Los Angeles but have lived in different cities across the states. I fell in love with sass-level of New York and thought Brooklyn could be my forever home, however, we eventually decided to come back to LA to live that Blessed Forever Summer Life and so our dog could sunbathe 365 days out of the year. (Kidding!)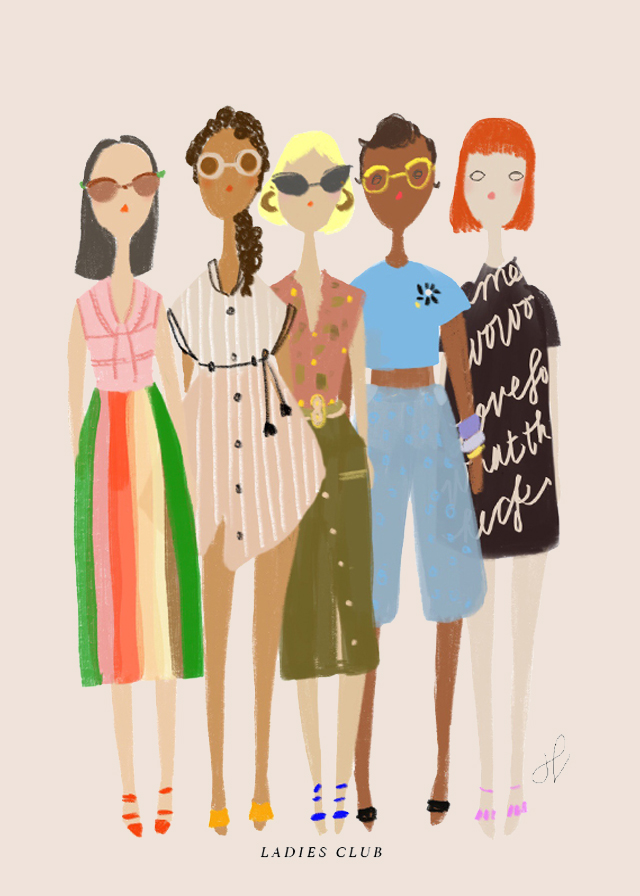 2. Tell us about your aesthetic.
It's feminine with a feminist & political undertone and skews towards all things fashion because I love le fashion. I mix different mediums (gouache, markers, colored pencils, pens, and digital). I love layering and using gel inks for details.
3. What is your favourite medium and why?
When doing portraits, I prefer colored pencils because of the texture. If I'm doing a live event- I've actually gone digital for portraits for ease of lugging around all my materials. When I'm creating prints, I tend to go back to paint for the vibrancy.
4. What is your artistic process like?
I'm not a planner and I like experimenting unless I'm doing fashion portraits or live illustrations. I really prefer to make things up as I go because it's more freeing. Daydreaming on paper is incredibly satisfying.
5. Who and/or what inspires your work?
I have an art direction background, so everything inspires me from nature, textures, architecture, people watching to designers and other illustrators. I love following other fashion illustrators on instagram and watching them grow. It's exciting when you witness someone's career take off and a lot of us root for and support each other which has been both wonderful and encouraging.
6. What role does art play in your life? How does it change the way you view the world?
For a while illustration was something I did in the background, however, since I quit my full time job in advertising, I'm fully dedicated to it. It's made me a happier and more creative person and has allowed me to refocus on what's happening in the world and what messages I want to put out there. It's definitely made me a happier and more creative person and allowed me to create something from a place that's genuine.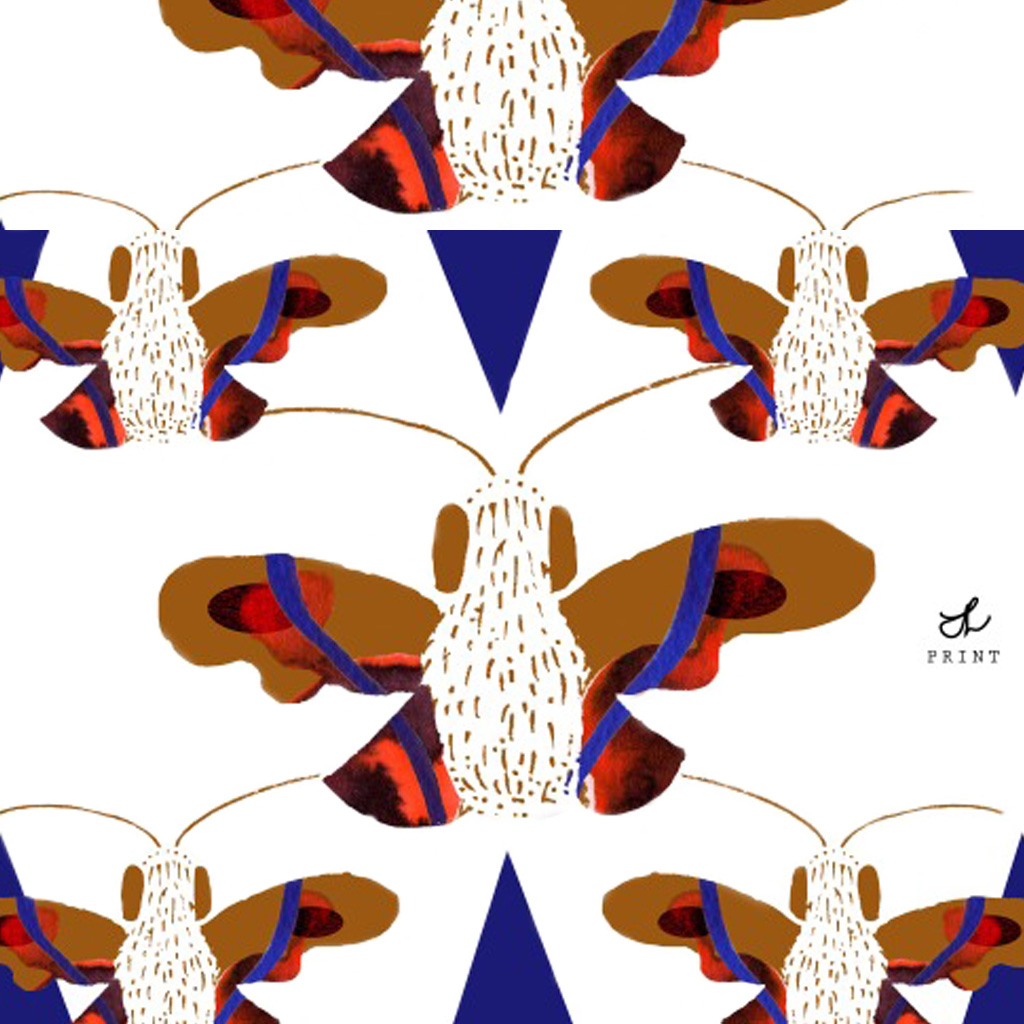 7. Where did you study?
Cal Poly Pomona & Virginia Commonwealth University / Adcenter
8. Where do you see yourself in five years?
I see myself taking on more collaborations with fashion brands as well as getting my own studio up and running so that I can do this full time. Right now I'm running everything on my own (events, commissions, collaborations, website design) and juggling freelance advertising jobs and I'd love to sign on with an agency so that I can refocus on just illustrating.
9. What about in ten?
Who knows. I'm up for anything. Call me. Actually, no. Text me.
10. What do you hope to achieve with your art?
I want to make the world smaller and cozier and close the idea that we are so different from one another through People of Fashion and empower people from all walks of life. We're all we've got, people! In the past month, I've done live portraits at fashion events to raise funds for ACLU as well as Everytown.org (gun reform) and I've met some wonderful like-minded people out there who happen to really love fashion but equally give a damn about what's happening in our society.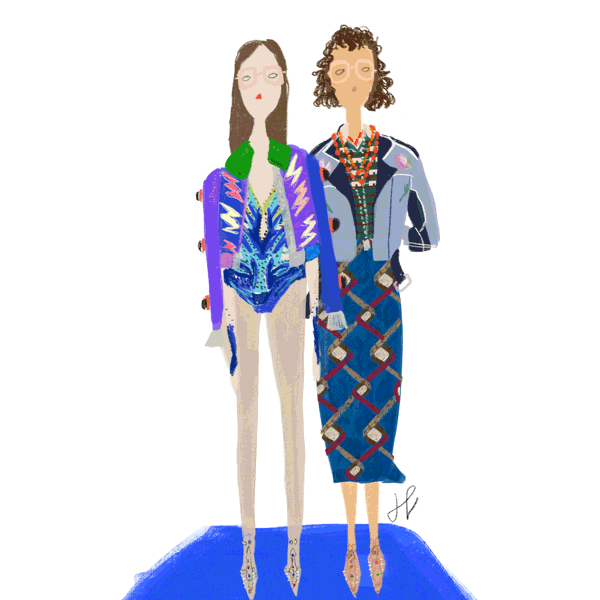 11. Now, tell us a little more about you as a person: what is your favourite food?
CDFL! (carb diet for life) I'm trying to be a more conscious (and healthier) eater but I love you carbs. I love you so damn much and you're so beautiful and delicious in any form.
12. Favourite book?
I have so many favorite books it's hard to choose. In the past year, I carried Salt - a book of poems- by Nayyirah Waheed in my bag and would read and reread her poems. I also gave away Chimamanda Ngozi's, Dear Iieawele, or A Feminist Manifesto in Fifteen Suggestions, to a friend because I wanted others to be able to read it as well. Just some good ole' common sense from an amazing female writer.
13. Favourite genre of music?
It varies depending on mood. This year, I've played both Chance the Rapper's Coloring Book and Kendrick Lamar's Damn. on repeat for months on end, like a psycho.
14. What are your hobbies?
Gardening, travelling, and visiting botanical gardens.
15. If you weren't an artist, what would you be?
I've not been an artist for too long, this is exactly what I want to be.