Instagram:
@priyamistryart
Twitter:
@1priyamistry
Website:
www.priyamistry.co.uk
1. What's your story? Where are you from?
Hi, I'm Priya, an illustrator and animator born in Leicester, UK. After several years living and working in London, I am now based in Belfast. I've been working on numerous creative projects since I began freelancing eight years ago, however, I've only recently rediscovered my love for illustration over the past couple of years and have been focused on developing personal illustrations ever since.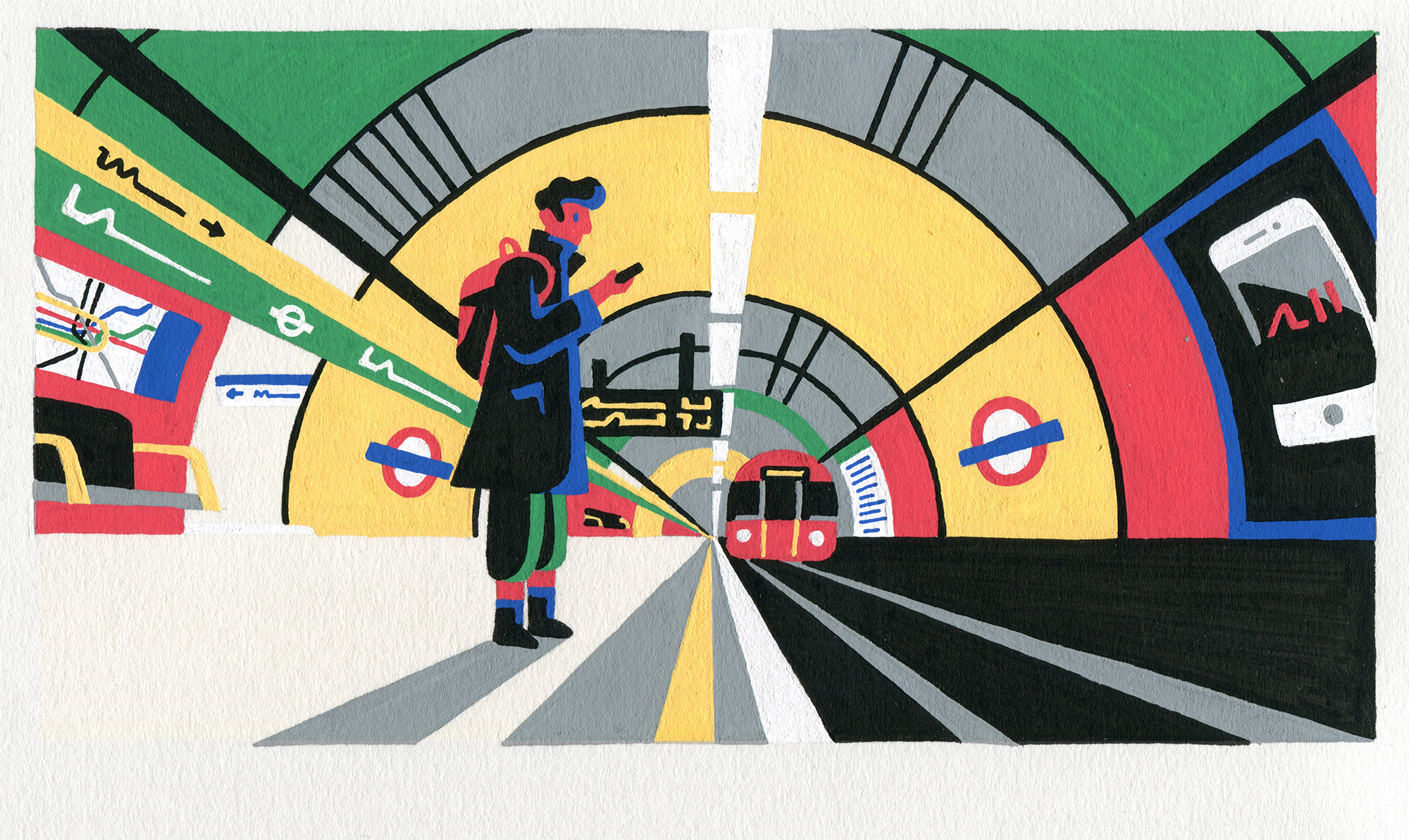 2. Tell us about your aesthetic.
I'd say my style is quite minimal, utilising flat, bold colours and subtle textures. I love playing with shapes, perspectives and compositions.
3. What is your favourite medium and why?
Recently I have delved into creating hand drawn illustrations using Posca ink markers. I instantly fell in love with them and will definitely create more illustrations in the medium, however, I could never veer away from digital tools; Photoshop, Illustrator and a Wacom Cintiq will always be my trusted companions.
4. What is your artistic process like?
Usually, I start off with research and look for real or photographic references. I then spend time sketching loose thumbnails, playing with shapes and perspectives until I find a composition that works well. Next, I'll develop a colour palette and apply a rough colour block to preview how the image is looking as a whole. These initial planning steps are crucial to getting right before moving onto the refined drawing, painting and texturing stages.
5. Who and/or what inspires your work?
My main source of inspiration is travel. My husband and I have been fortunate enough to be able to visit lots of countries these past few years. I've discovered that it's been really significant in helping me develop ideas and seeing the world in new perspectives. I love observing people, their cultures, sports, habits, emotions, and natural candid moments in various environments.
6. What role does art play in your life? How does it change the way you view the world?
Art is a part of who I am - I use it to communicate observations, emotions and stories. I can't go a day without noticing and appreciating various forms of it in my surroundings, from abstract patterns, brutalist architecture, sophisticated new logos, illustrated murals to beautifully designed furniture.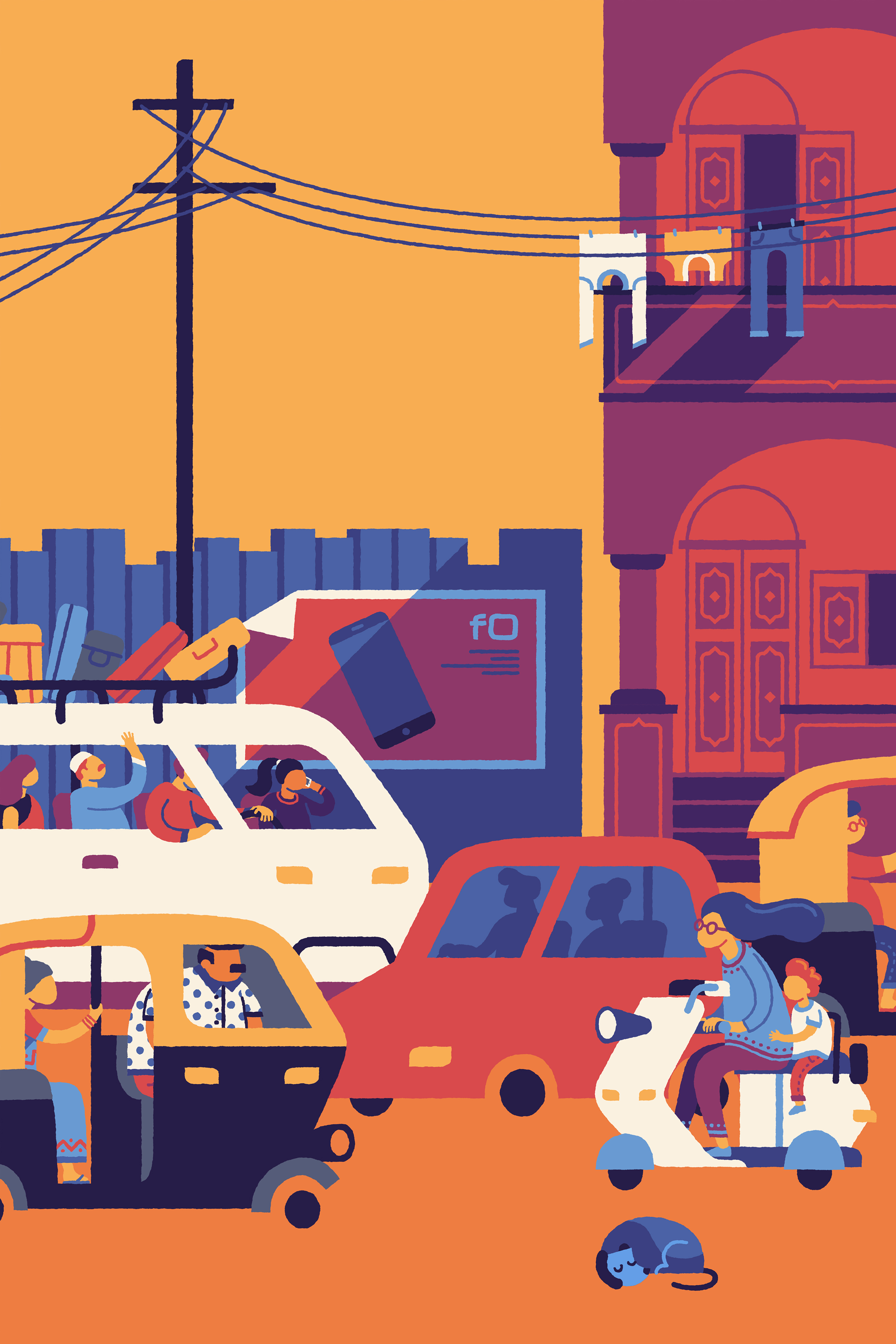 7. Where did you study?
I studied animation at the University of South Wales.
8. Where do you see yourself in five years?
I'd like to build on my professional illustration career as well as produce more personal illustration work while still be able to travel around the world.
9. What about in ten?
Hopefully still doing the above and maybe living in a trendy home (preferably self-built) in a warm and sunny country. Fingers crossed! ;)
10. What do you hope to achieve with your art?
I love creating images that people can feel a sense of connection to or take enjoyment from. I also enjoy creating work for a worthy cause when the opportunity arises - using my artwork to support a meaningful message or action is important to me.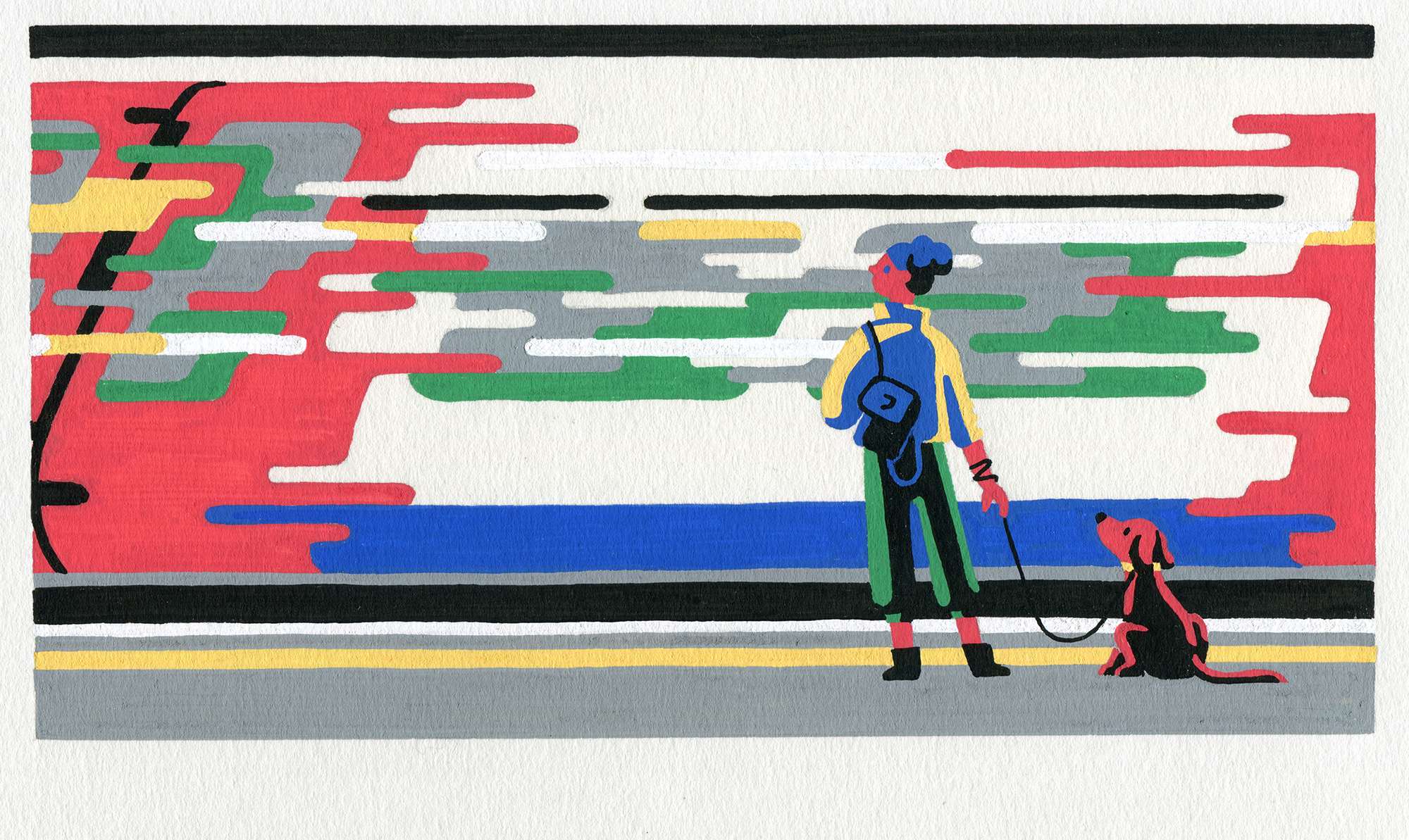 11. Now, tell us a little more about you as a person: what is your favourite food?
This a tie between pizza and a burrito!
12. Favourite book?
I don't read as often as I'd like to, but I love most of Kurt Vonnegut's novels and short stories!
13. Favourite genre of music?
Indie / alternative, pop and rock!
14. What are your hobbies?
I enjoy quite a few things to be honest. Top three would be photography, basketball and table-tennis!
15. If you weren't an artist, what would you be?
I'm quite a competitive person and if I was allowed to turn back time I wouldn't mind trying my hand at becoming a professional table-tennis or basketball player (despite being only 5ft1 haha!).