Instagram:
@pucoroom
Website:
www.pucoroom.com
1. What's your story? Where are you from?
My name is Hyunsoo Kang. I am an Illustrator from South Korea. I majored in visual information design at university and worked as an editorial designer for a while. Now, I am working as a freelance illustrator.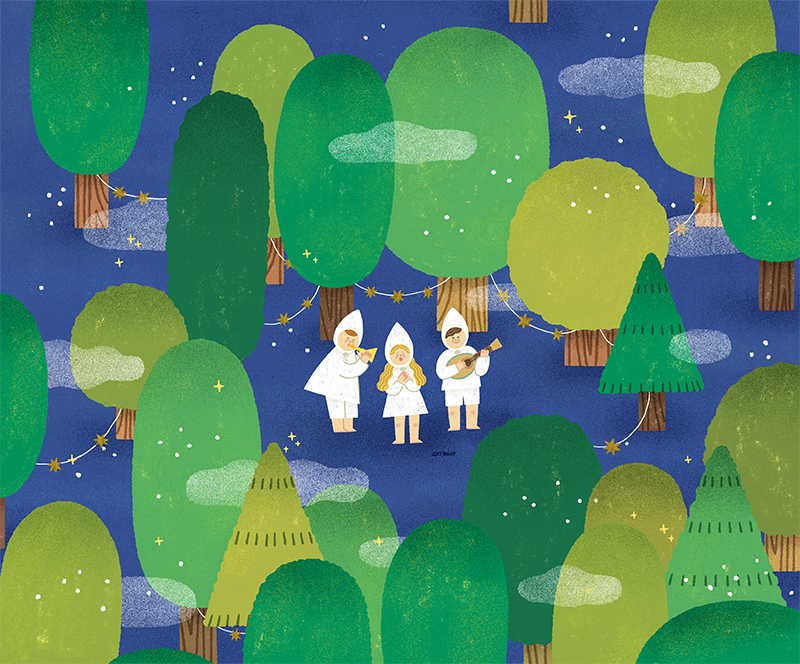 2. Tell us about your aesthetic.
I like paintings that draw people's hearts and eyes even if they are not gorgeous. I love paintings that warm our minds and brighten them. I am trying to draw such pictures.
3. What is your favourite medium and why?
My favorite art tools are colored pencils and Photoshop. I like colored pencils because of the warm feeling and I often use Photoshop because of the variety of brushes and ease of use.
4. What is your artistic process like?
When I come up with an idea, I sketch it in a sketchbook or on my cell phone so I do not forget it. Then, I refine my sketch several times in my mind d or in my sketchbook. And before going into the actual work, I often spend a lot of time looking for materials on what I'm drawing. And then, I finish my work with endless refinement.
5. Who and/or what inspires your work?
Ideas usually come up when my mind is empty. Also, I get inspiration from movies and music. Especially, my boyfriend is the constant source of inspiration because of his appearance. When I see him, I often want to paint him.
6. What role does art play in your life? How does it change the way you view the world?
Painting is the heart of my life. Without pictures, I'm just an empty shell. I am most alive when I draw a picture. My paintings are myself and my world. They make my ordinary life special.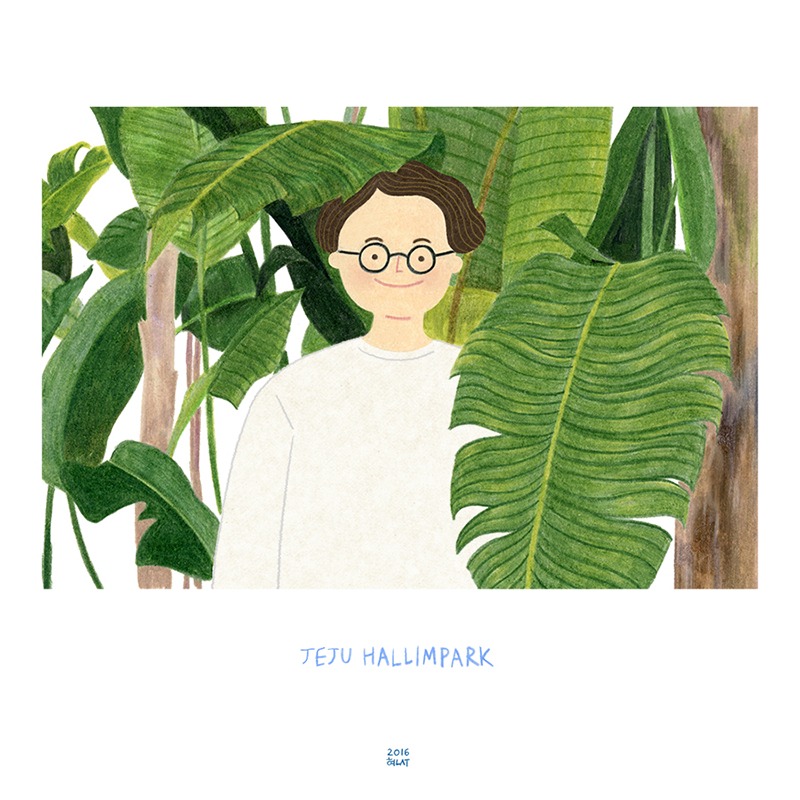 7. Where did you study?
I studied visual information design at Hansei University in South Korea.
8. Where do you see yourself in five years? Working in an agency?
I will still be a freelance illustrator after five years. By then, I would like to be able to work more effortlessly and enjoyably. And I hope I can see my paintings in more places.
9. What about in ten?
After 10 years, I will still draw. By that time I hope that I published my own picture books.
10. What do you hope to achieve with your art?
I want to present warmth and light to people with my paintings. And I hope people love my paintings.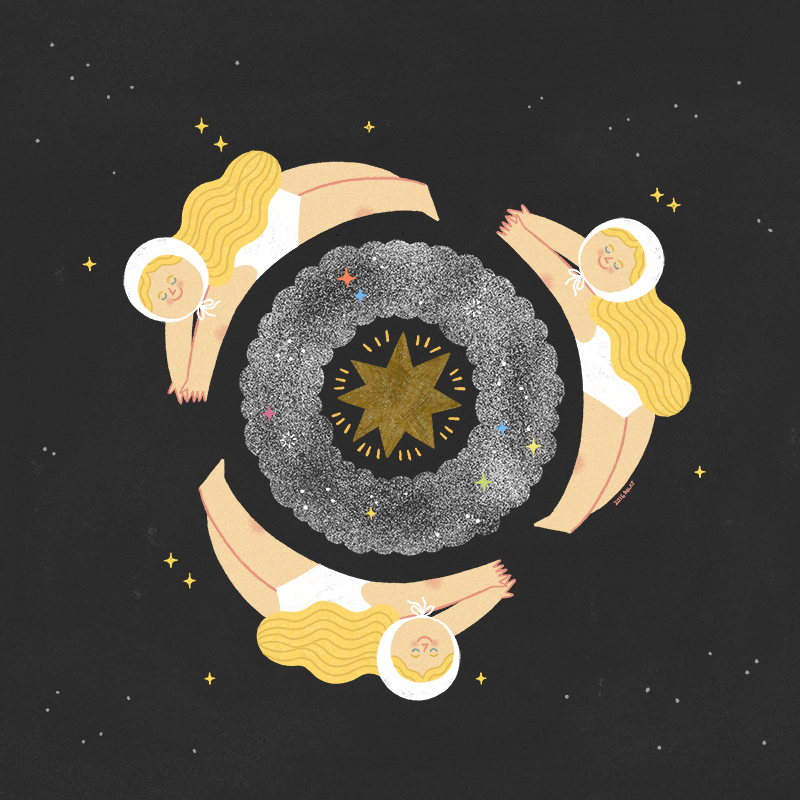 11. Now, tell us a little more about you as a person: what is your favourite food?
I like noodles and meat. These days, I also like Caesar salad and apple juice.
12. Favourite book?
I like essays. But my favorite book is a picture book, . I read the book over and over again when I was a child. The scenes where the witch appears are really fantastic.
13. Favourite genre of music?
I choose music in a certain atmosphere rather than a specific genre. I listen to exciting or dreamy music.
14. What are your hobbies?
Drawing, taking pictures, and finding pretty items are my hobbies.
15. If you weren't an artist, what would you be?
I have never thought of anything other than being an artist. Since childhood, I have always wanted to be a painter or designer.