Instagram:
@pynk.lab
1. What's your story? Where are you from?
Holi! I'm Pao! I'm a freelance 3D artist from Mexico currently based in Canada. I always wanted to be a writer but I ended up being a university drop out. Drawing has been the only consistent thing in my life. When the pandemic hit and everything was so uncertain, I took shelter in 3D modeling tutorials and now I'm here.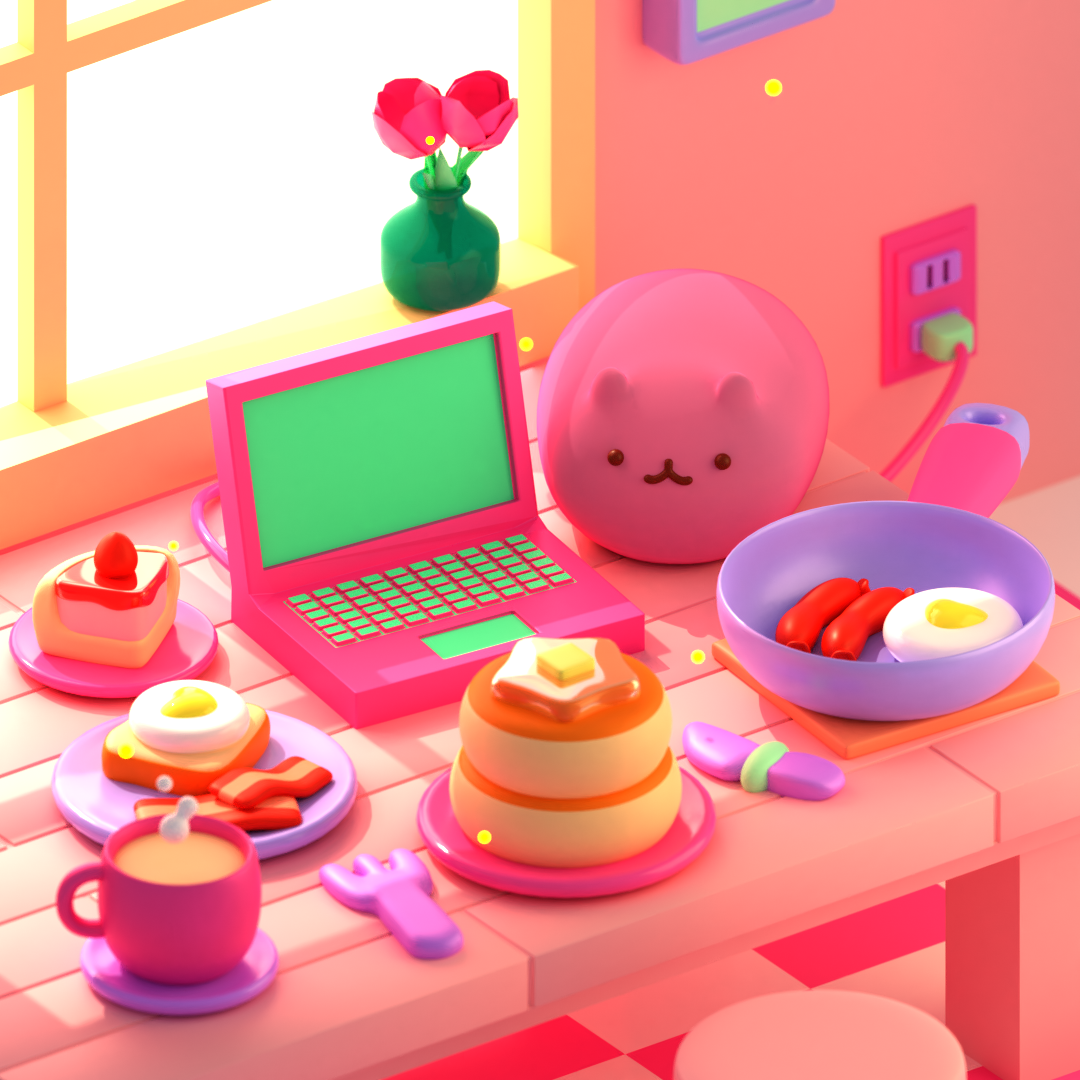 2. Tell us about your aesthetic.
My aesthetic is cute dreamy roundness. I love being able to embrace my natural softness through art. I'm all about soft shapes, pastel colors and adorable faces. I'm also a bit of an emo comedian so from time to time I try to insert funny spooks, I have to keep working on that.
3. What is your favourite medium and why?
Blender is the most amazing thing that has ever happened to me. It's my digital Play-Doh, it gives me the chance to build my own worlds and explore the depths of my creativity.
4. What is your artistic process like?
I always start by writing down a sentence, then I make a rough sketch with annotations, words and even more sentences. Sometimes I fill up the page so much I have to start all over again and make a cleaner version. Lately I've been experimenting with adding stickers, leaves I pick up from the street and cut outs to make a messy collage. I also stare at Pinterest for an ungodly amount of hours.
5. Who and/or what inspires your work?
Cartoons and video games. The music I listen to. Ups and downs of daily life, the weather, cats and surrealist artists like Remedios Varo. My dreams are always awful so I'm a hardcore daydreamer.
6. What role does art play in your life? How does it change the way you view the world?
Art is my defence against existential dread. The world can be a hostile, chaotic place and art helps me see through it with pink nihilist glazed lenses.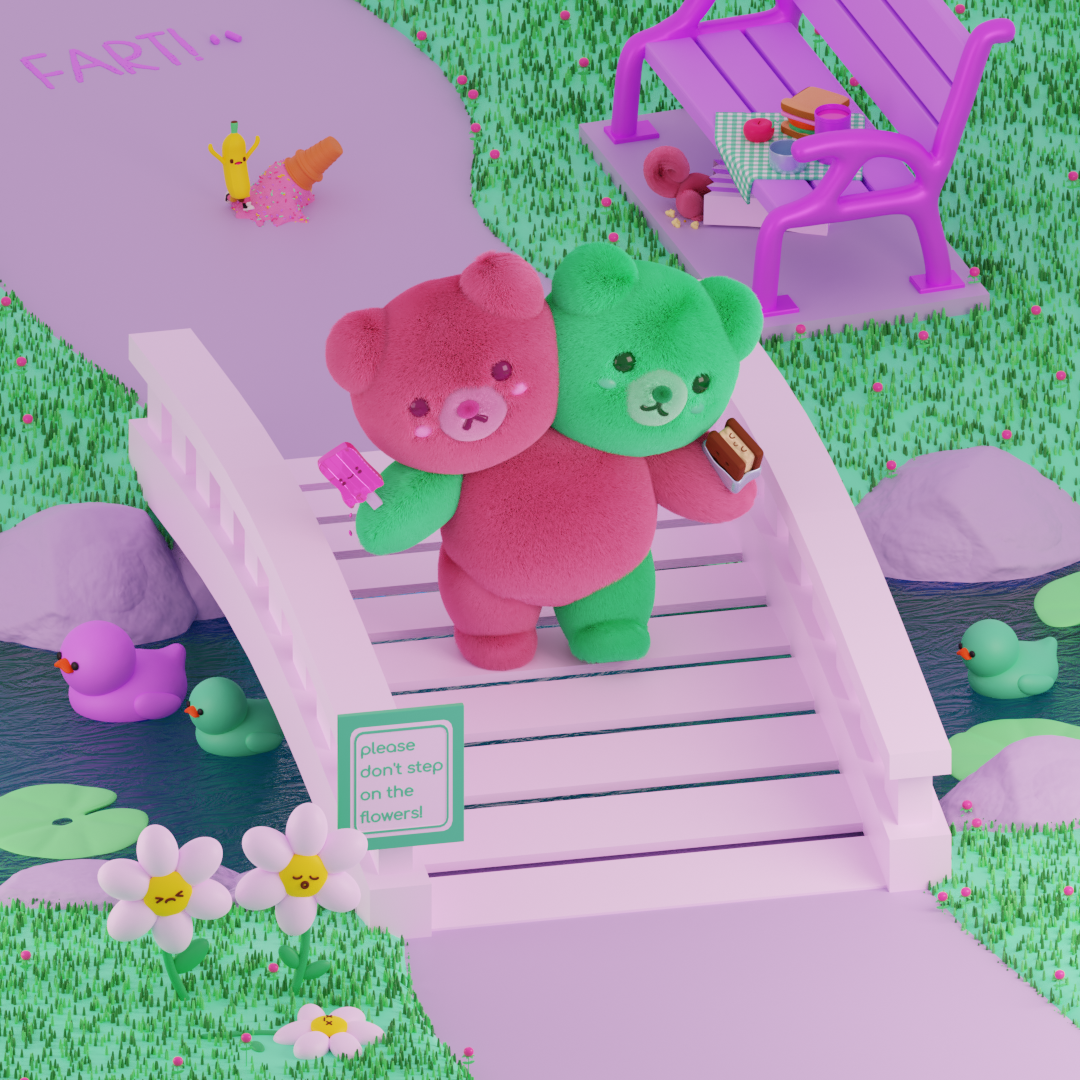 7. Where did you study?
I dropped out of an Industrial Design program. Currently, the internet is my school.
8. Where do you see yourself in five years?
Hopefully reaching the style I want to achieve, having improved my storytelling; I can see myself having an exciting job in the video game industry.
9. What about in ten?
Having enough experience from my exciting video game job to be able to open my own studio. Maybe write for an animated series. Or even have my own animated series.
10. What do you hope to achieve with your art?
I hope to encourage everyone to embrace their own softness.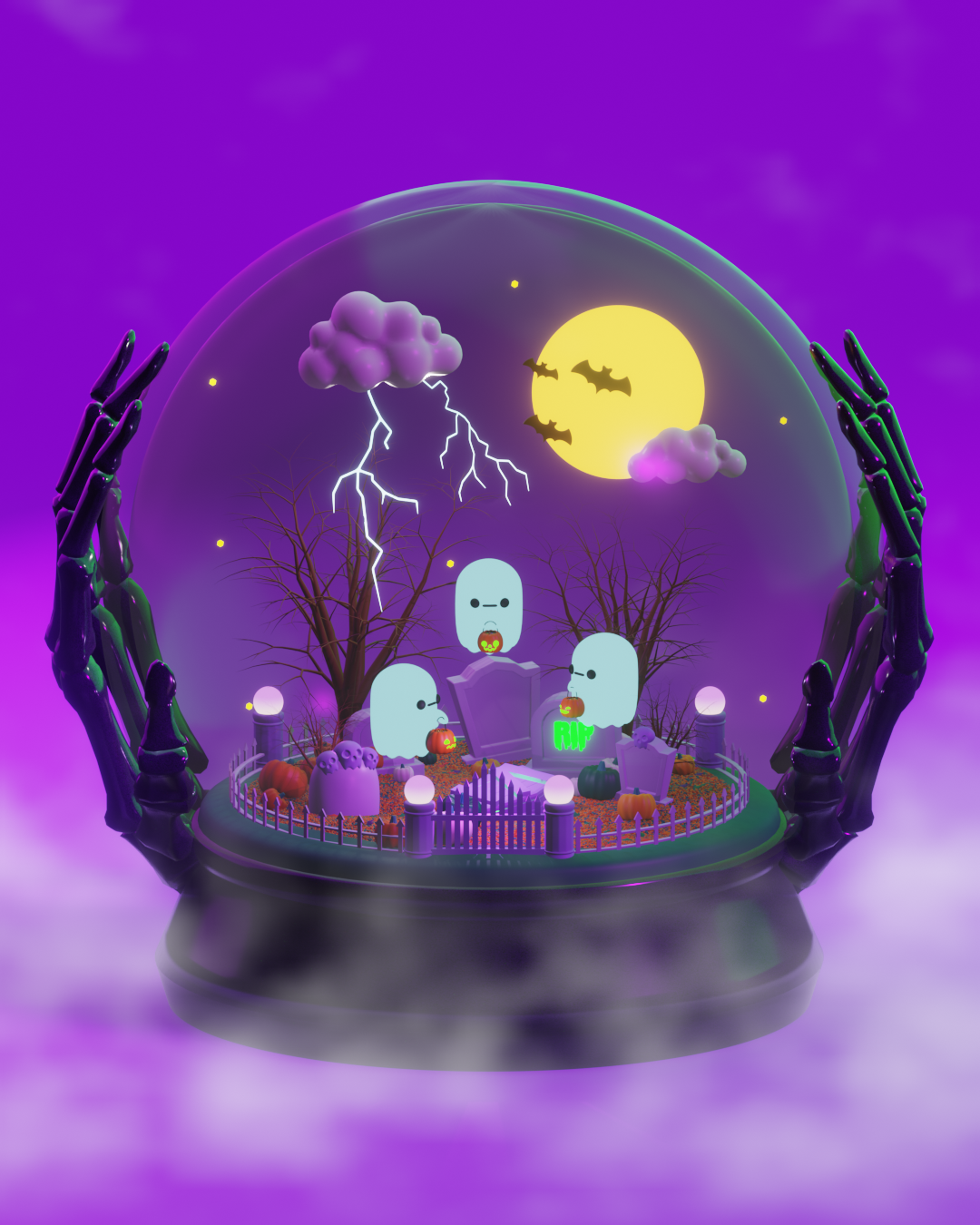 11. Now, tell us a little more about you as a person: what is your favourite food?
Desserts. Carrot cake is my favorite but anything with cinnamon is good in my book. And of course tacos (right now my apartment smells like barbacoa).
12. Favourite book?
The Martian Chronicles by Ray Bradbury. I also love his short stories. I'm currently working on an interactive adaptation of "The Rocket", hopefully it will be done sometime soon.
13. Favourite genre of music?
My music taste is all over the place, I grew up listening to alternative rock, then moved to post hardcore, emo midwestern and math rock. But at the moment I listen to a lot of chiptunes and synth pop.
14. What are your hobbies?
Baking! I love baking all kinds of stuff: pizza, cakes, cinnamon rolls, sweet breads. I also like sewing and lately I've been trying to compose some tunes for my animations.
15. If you weren't an artist, what would you be?
A baker! That was my initial plan when I moved to Canada but life works in mysterious ways.