Instagram: @pyros0me
1. What's your story? Where are you from?
My name is Magdalena, I am a 24-year-old Polish girl living and thriving in the city of Gdynia. Having previously dabbled in multiple fields, from editorial design to animation, I have finally settled for what I enjoy doing the most: directing, storyboarding and illustrating explainer videos. After spending a couple of years studying and working abroad, I returned to Poland and have been working remotely ever since. I've been a freelancer since 2018 and I am loving it!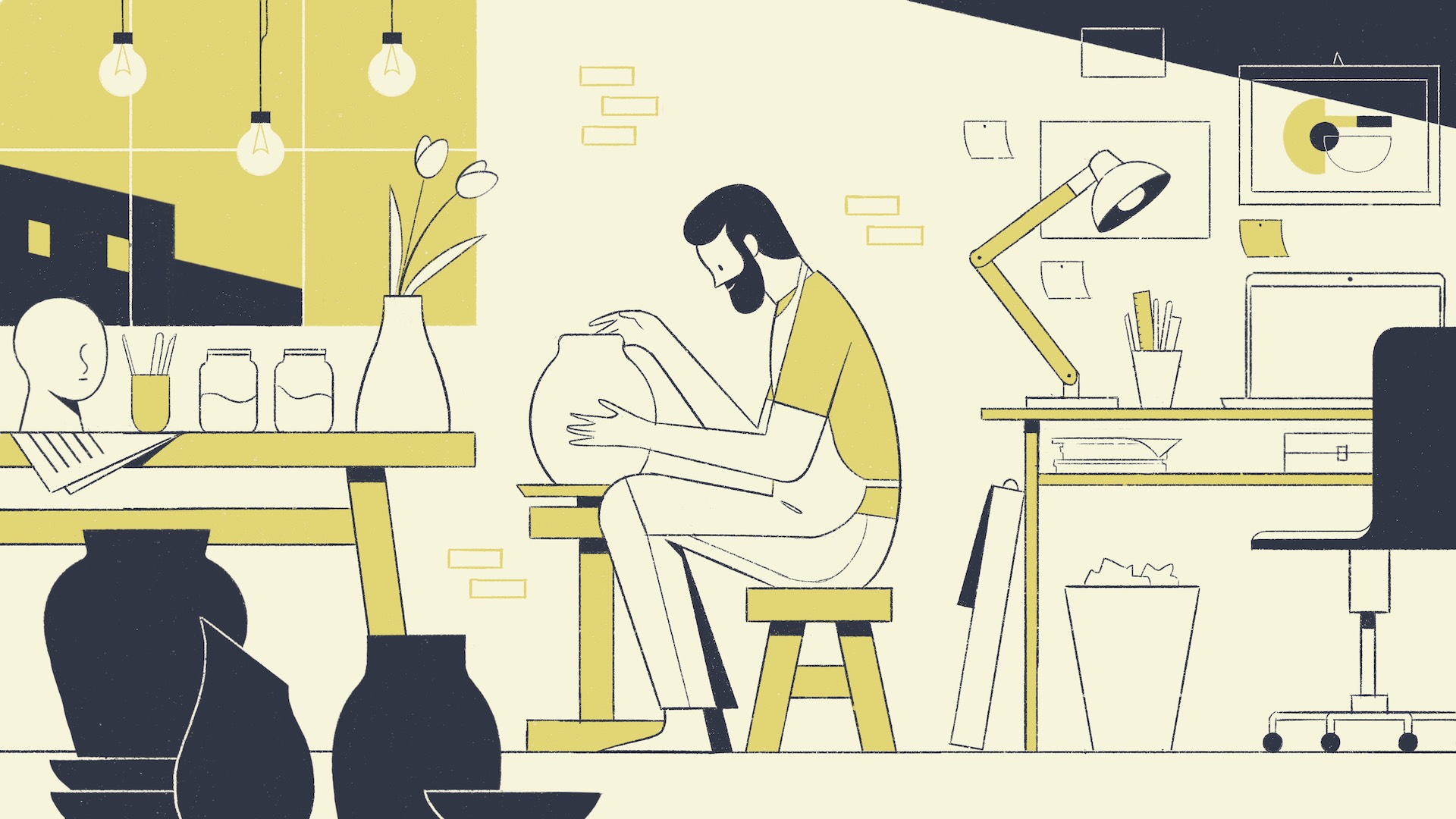 2. Tell us about your aesthetic.
My drawings (especially my characters) somewhat resemble mid-century cartoon style. I like bold strokes and flat areas of color. Being a former graphic design student, I still enjoy working with grids and basic shapes. I aim at developing a style that would be suitable for advertising as well as editorial pieces.
3. What is your favourite medium and why?
I create my best work using the iPad Pro, Apple Pencil and Procreate app. It combines the perks of traditional and digital tools, and it allows me to work from anywhere I want.
4. What is your artistic process like?
I have a 'thumbnail journal' where I sketch my ideas for personal projects. I then take one of those doodles and try to render it into a finished drawing. I don't always succeed as some ideas only look good in my head... But making mistakes is a part of the process, so I just try to move on to the next concept. Once I'm happy with the artwork, I ask my partner and online friends for feedback. If I get a positive reaction, the piece is ready to post on social media.
Commissioned work requires a different, more structured and efficient workflow. The advertising campaigns I work on are always a team effort, so I do my part the best I can, with respect for the creative director's vision and the brand's guidelines.
5. Who and/or what inspires your work?
My work is strongly influenced by contemporary editorial art, most notably Roman Muradov, Rune Fisker and Timo Kuilder. Back in high school, I used to consume a lot of manga and anime, and it had a profound impact on my aesthetic. Although I've mostly diverged from it now, I still have a strong appreciation for Japanese creators - particularly Masaaki Yuasa, director of Kaiba and Tatami Galaxy (among other gems).
6. What role does art play in your life? How does it change the way you view the world?
These days I see art mainly as a job - a very cool one at that! Having experienced creative burnout firsthand, I am now more careful about maintaining a work-life balance and spending my energy wisely. Dividing time between art and other creative hobbies like cooking, universe building games and writing is what helps me stay inspired and motivated.
Looking at other people's art has taught me compassion and appreciation for diversity. Every artist has taste, style, perception and sensitivity unique only to them. I think it's wonderful.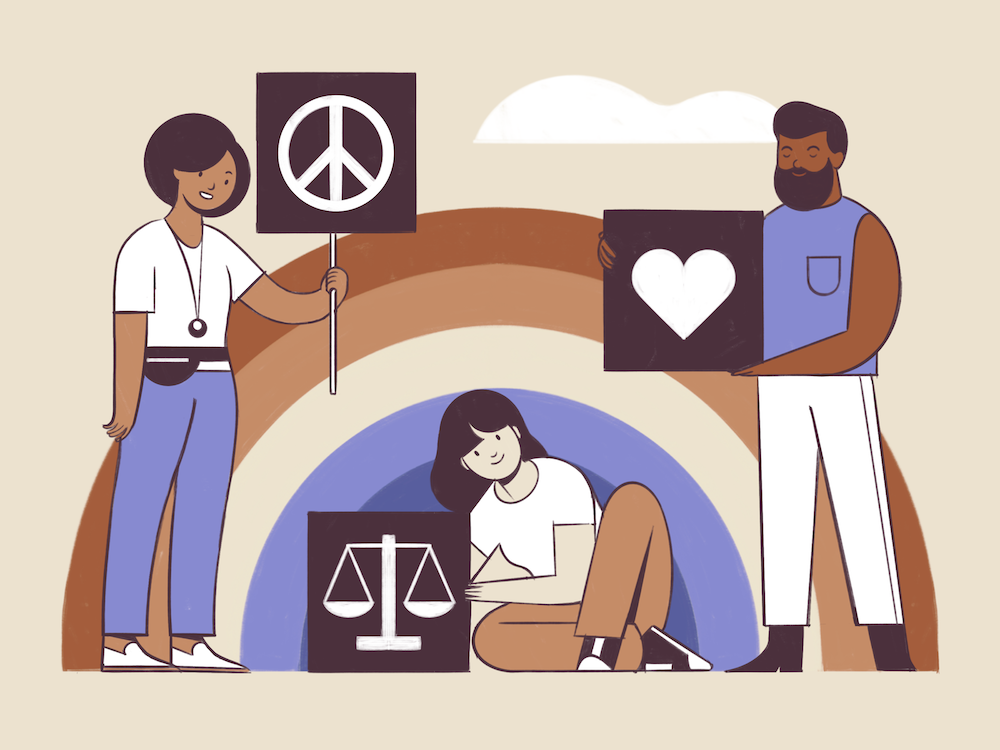 7. Where did you study?
I have a degree in Graphic Design, earned at the Academy of Fine Arts in Gdańsk. I also spent one semester studying Art and Design at École Supérieure d'Art de Lorraine. However, I think the most valuable education came with the first years of my professional experience. And I'm still learning!
8. Where do you see yourself in five years?
I'd love to be able to maintain my current business relationships over the next few years. I'm very happy doing what I do and having regular clients gives me the stability I need to keep my freelancer status.
9. What about in ten?
I'd like to move on from working in advertising, and dedicate more time to animal rights activism. Video is a very powerful medium - a lot of people I know became vegan overnight after watching a movie, a short clip or an inspiring lecture. I want to use my experience in video production to create viral campaigns that would help people understand the link between their consumer habits and the suffering of living creatures. The industries that exploit animals do everything to turn our attention away from it, and that's why it's so important to fight against them. In ten years time, I hope to significantly improve my skills and build a platform that would allow my art to serve a greater cause.
10. What do you hope to achieve with your art?
In a nutshell, I hope that my art generates happiness.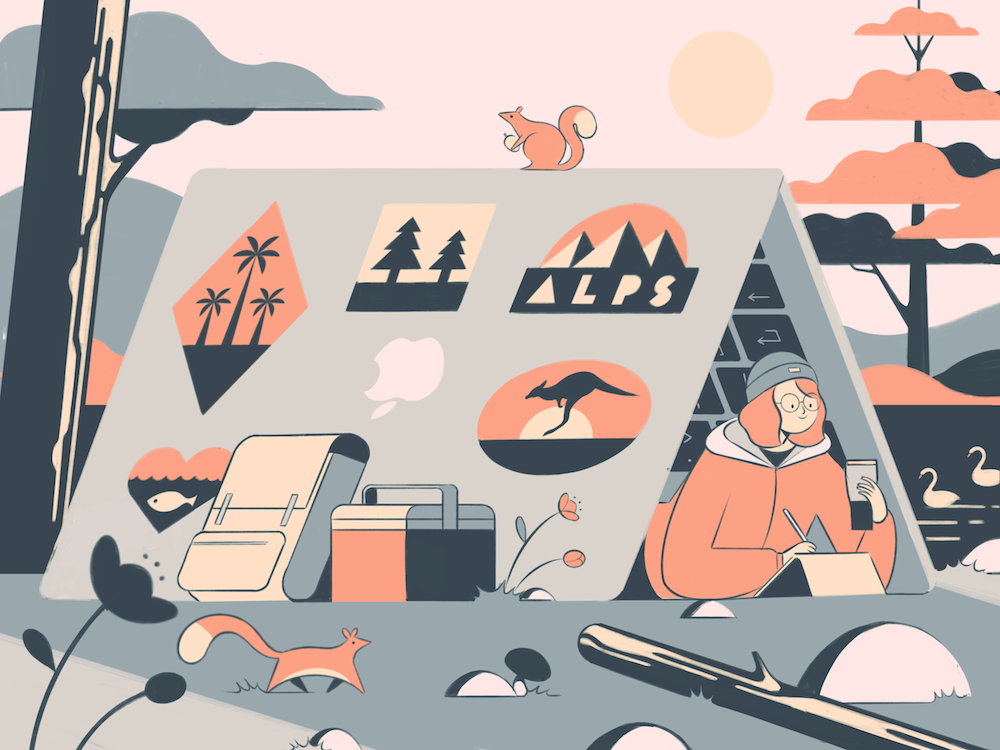 11. Now, tell us a little more about you as a person: what is your favourite food?
It must be oatmeal - I've had it every day for so many years and yet it never gets old! I do change up my recipe sometimes. These days I mix oats, soy milk, pumpkin seeds, chia seeds, walnuts and dried apricots. It's delicious and filling.
12. Favourite book?
It's One Hundred Years of Solitude by Gabriel García Márquez. While I'm not a big fan of fantasy, I love magical realism and I think this book nails it.
I also have a favorite manga - Yokohama Kaidashi Kikou. If you like country landscapes, androids and post-apocalyptic scenarios - this series combines them all!
13. Favourite genre of music?
Hard to choose, but I'll go with 90's indie rock.
14. What are your hobbies?
I enjoy playing video games, working out and plant-based cooking. Every couple of weeks, I do street activism with a local fraction of Anonymous for The Voiceless.
15. If you weren't an artist, what would you be?
I talk to myself a lot. I think I could become a YouTuber.