Instagram:
@qieerwang
Vimeo:
www.vimeo.com/qieerwang
Website:
www.qieerwang.com
1. What's your story? Where are you from?
I'm Qieer Wang, a Chinese animation filmmaker and illustrator currently residing in Brooklyn, New York. I studied game illustration during my undergrad years ago in Chengdu; my hometown in South China. It gave me fundamentals and helped build up a certain level of my aesthetic. After a year of working in the gaming and animation industry I realized that I am more creative and disciplined when working independently. As soon as I realized this I quit my job and applied for my Masters. I graduated from MICA last year and moved to New York City soon after to help build up myself as an independent artist. So far I have worked with a variety of clients ranging from animation studios, record companies, bands, magazines and hospitals.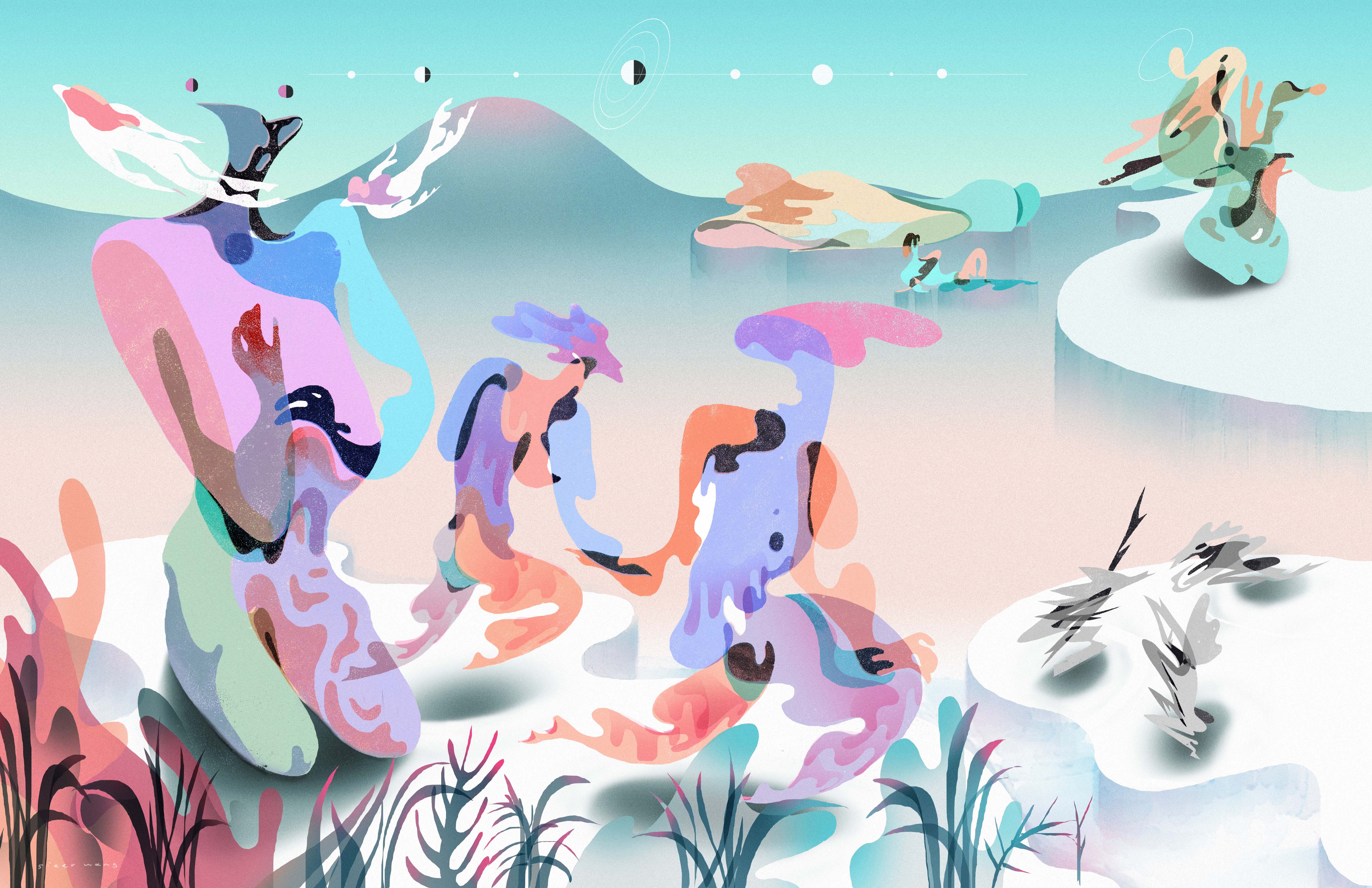 2. Tell us about your aesthetic.
Staying authentic is the core of my aesthetic. I seldom depict my human characters in a realistic way because I find vessels less attractive. Instead, I'm more drawn into abstract expressions, both emotional and visual. Perfection is the subject I try to avoid because emotions are never rational.
3. What is your favorite medium and why?
I do drawings and sketches on paper, wood, and multiple surfaces. Other than that, I work digitally most of the time. So far it's the most affordable and efficient tool for me. Recently I'm working with paints on canvas, sensors and Arduino for a coming show in this October. It's the first time for me making interactive pieces, which is really exciting for me. Maybe more unexpected medium in future projects, it really depends on what the subject matters are and how should they be told though.
4. What is your artistic process like?
For both commission works and independent projects I usually start with writing or reading. As soon as I grab what I need out of it, I try to visualize it. My visualization process can be very blurred especially during animation projects because I have a habit of working direct.
5. Who and/or what inspires your work?
While inspiration flows everywhere at any time, I'd say whenever I'm awake with whoever I talk to.
6. What role does art play in your life? How does it change the way you view the world?
Art doesn't necessarily represent my life as a whole, but it keeps the nerves fresh and sensitive. Making art limits fear and the negatives by broadening desire and possibilities. Staying creative, to me, is like when you wake up at dawn in a wooden cabin in the middle of a forest and you always know where your matches are to lighten up your oil lamp.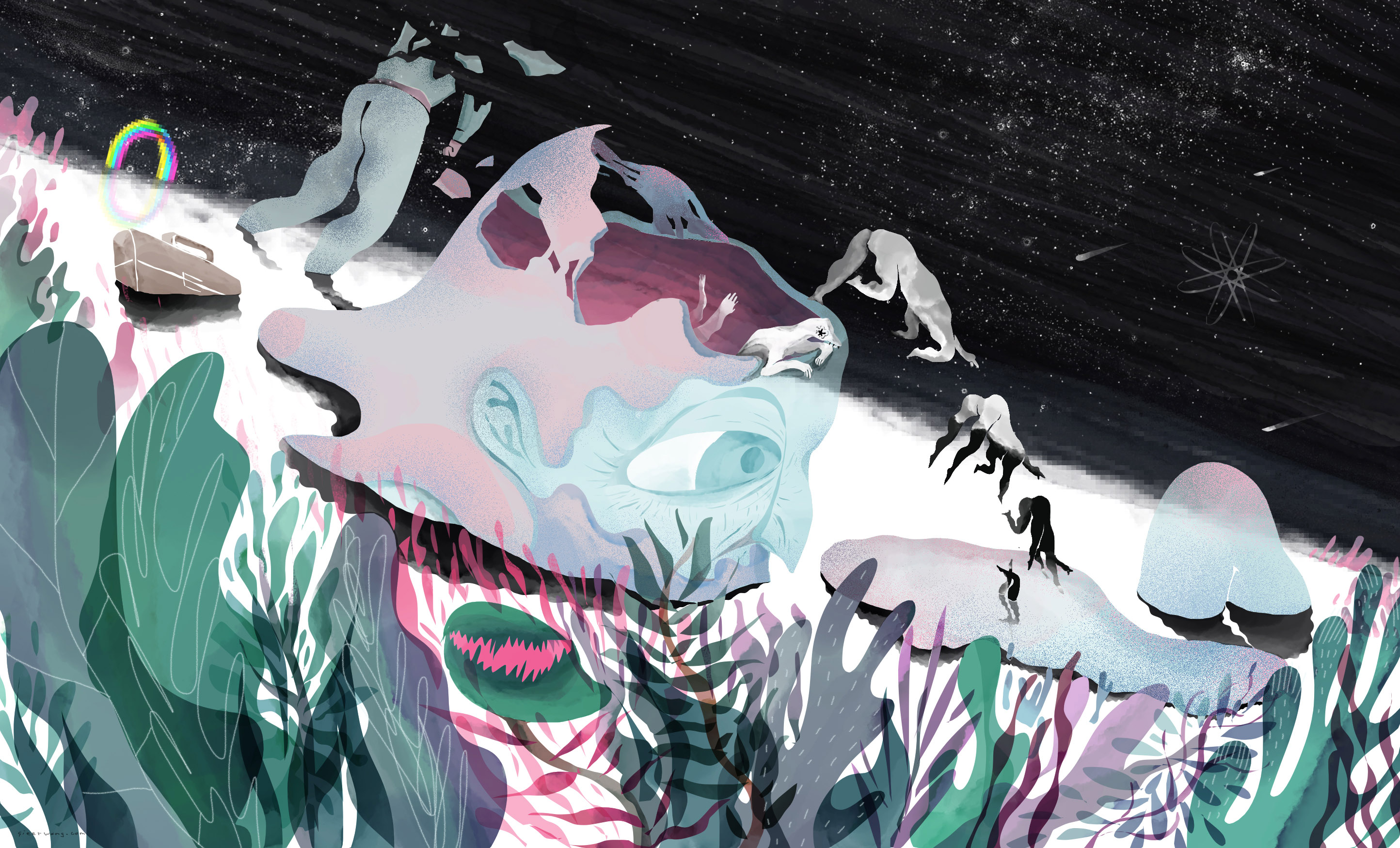 7. Where did you study?
I studied game illustration in Chengdu Academy College of Arts in 2014 and went to the Maryland Institute College of Art for my Master degree in illustration.
8. Where do you see yourself in five years?
I wouldn't give myself any specific plan until the rhythm finds me well. So far, I'm pretty much enjoying myself as an independent artist. Although I do hope that I can keep the faith and create more inspiring projects.
9. What about in ten?
A) a hotpot shop B) a tattoo shop C) a ramen shop D) an art studio. I probably will choose one out of them. :>
10. What do you hope to achieve with your art?
I've been devoting most of my own time into mental health issues and working to develop a virtual environmental treatment with my motion visual languages, with my mentor Dr. Karan Kverno, a professor at Johns Hopkins University. I hope to first make this project practical as a psychiatric treatment and then potentially broaden the definition of so-called art therapy.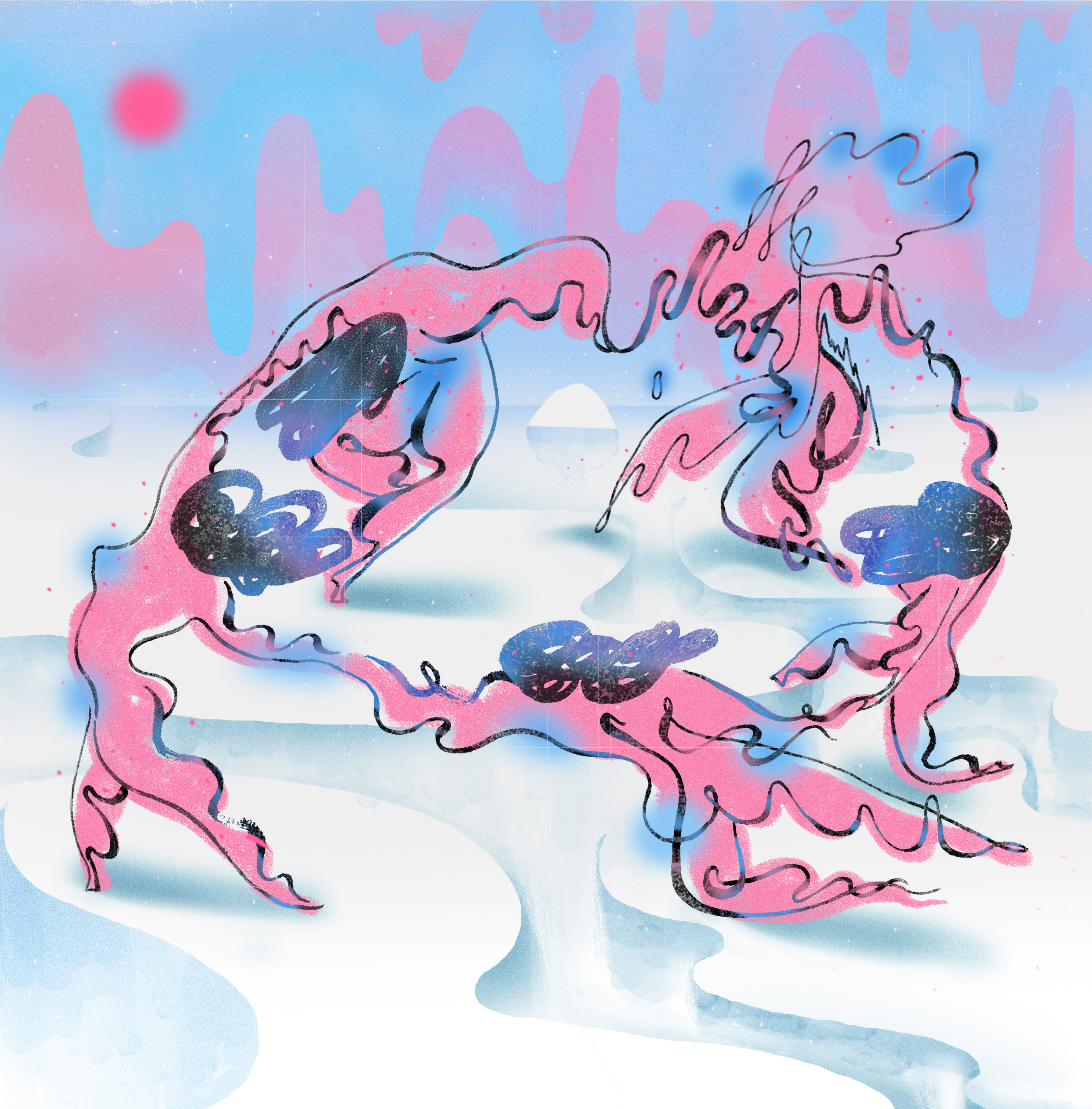 11. Now, tell us a little more about you as a person: what is your favorite food?
H O T P O T, ramen, the in-house made polish beacon on Manhattan Ave in Greenpoint, fish tacos and m any more.
12. Favourite book?
Edogawa Ranpo's mystery fiction books.
13. Favourite genre of music?
Techno, Dark Wave, Post-rock, Ambient, Jazz rap...I have a pretty big appetite on music.
14. What are your hobbies?
Making music once in a while, cooking ramen almost every day and petting random dogs on the street.
15. If you weren't an artist, what would you be?
A fortuneteller or a chef, or both.