Instagram:
@qu_lan
Behance:
www.behance.net/qulan
Redbubble:
www.redbubble.com/people/qu-lan
Website:
www.qu-lan.com
1. What's your story? Where are you from?
Hi, I'm QU Lan, a French-based illustrator, mother of two boys. I was born and raised in China. After art school, I went to France. I've been moving between Suzhou, Hangzhou, Paris, Angoulême, Brussel and others. I draw for children's picture books, magazines, graphic design and other stuff.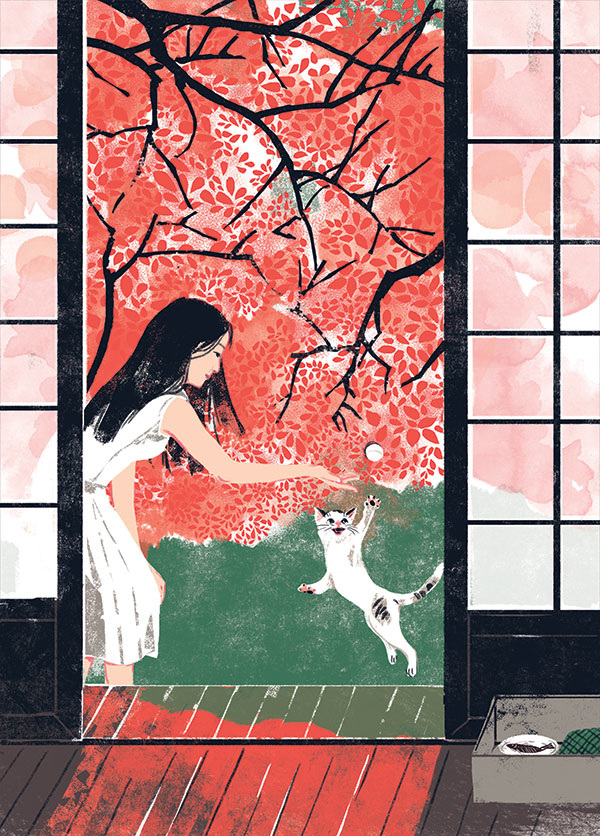 2. Tell us about your aesthetic.
I love the ingenious compositions, refined shapes and simple colours. I appreciate also traditional styles which have a contemporary touch.
3. What is your favourite medium and why?
I love woodcuts and ink paintings. I mainly work on my computer though. I like the ease and swiftness of drawing and modification. I try to bring the texture of genuine woodcuts into my art.
4. What is your artistic process like?
For example in a children's picture book, I start by finding a concept for the whole book. I like to do something new, something special for each book. Then I do some research on the characters and scenes. After doing a quick storyboard, I draw directly the final work by starting with one of the easiest images for me. I draw quite quickly.
5. Who and/or what inspires your work?
I follow a lot of greatest artists worldwide. Being an illustrator, you have to keep up with the trend, you know, like the case of design or fashion. But you should also keep your personality. I travel a lot, in the wilderness or in cultural centres. They both enrich my life in numerous ways.
6. What role does art play in your life? How does it change the way you view the world?
It's my passion and fortunately, I can make a living with it. My art is part of me, of my life. I can't tell which is work, which is leisure.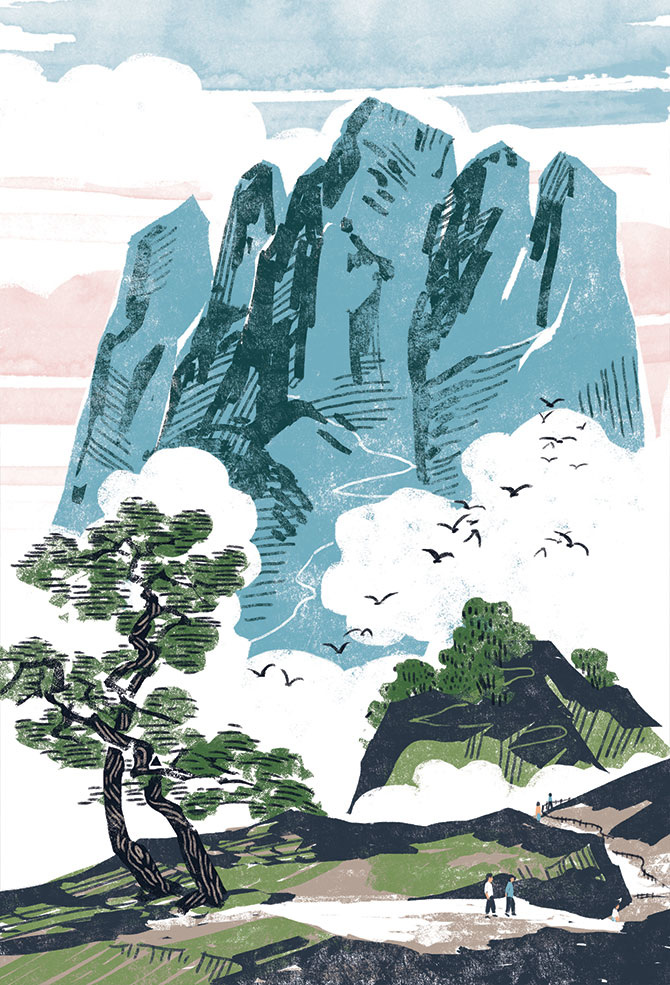 7. Where did you study?
I studied oil painting in the Academy of Arts of China, in Hangzhou. After that, I learned graphic design by myself while working in a studio. Illustration came later in my life. I made my way practicing.
8. Where do you see yourself in five years?
Living in a small town, I work solo for too long. I want to go out more and exchange more with peers. Also, I want to work on projects totally new to me.
9. What about in ten?
With my husband, we think of holding a B&B in the family house in the middle of the vineyard of Charente. I'll be more selective for illustration commissions, and spend more time on personal art projects.
10. What do you hope to achieve with your art?
For me, to illustrate texts of others is like proving the Goldbach Conjecture. It's a playground. It's important to have fun in what you do.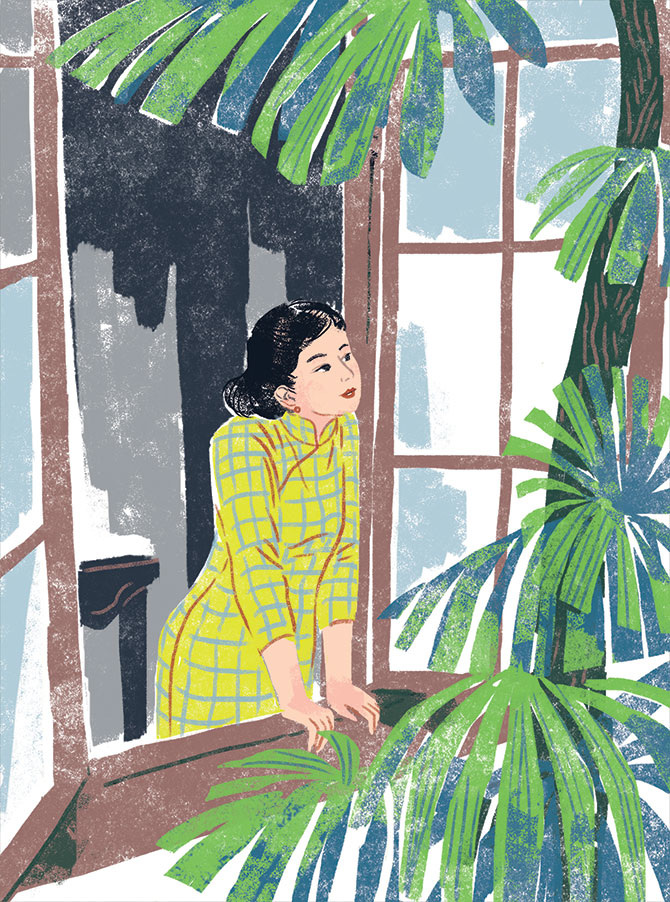 11. Now, tell us a little more about you as a person: what is your favourite food?
The foie gras in French gastronomy. All the pintxos of Basque country. Japanese and Korean food is great too. And as a Chinese girl, of course, I love Chinese cuisine to the bone!
12. Favourite book?
I used to read a lot of classics. But now, having hardly any time, I read for fun. Science-fiction for example.
13. Favourite genre of music?
Electronic, new wave
14. What are your hobbies?
I love handmade craft, especially woodwork. Most of our furniture is made by my hands. My dream is to build a wood cabin in the mountain.
15. If you weren't an artist, what would you be?
Could be a poor writer or a good interior designer.