Instagram:
@quiaro.studio
Facebook:
www.facebook.com/MariaElisaQuiaro
Website:
www.quiaro.blogspot.de
1. What's your story? Where are you from?
I am a Venezuelan artist based in Germany. I work with collage, assemblage, and mixed media.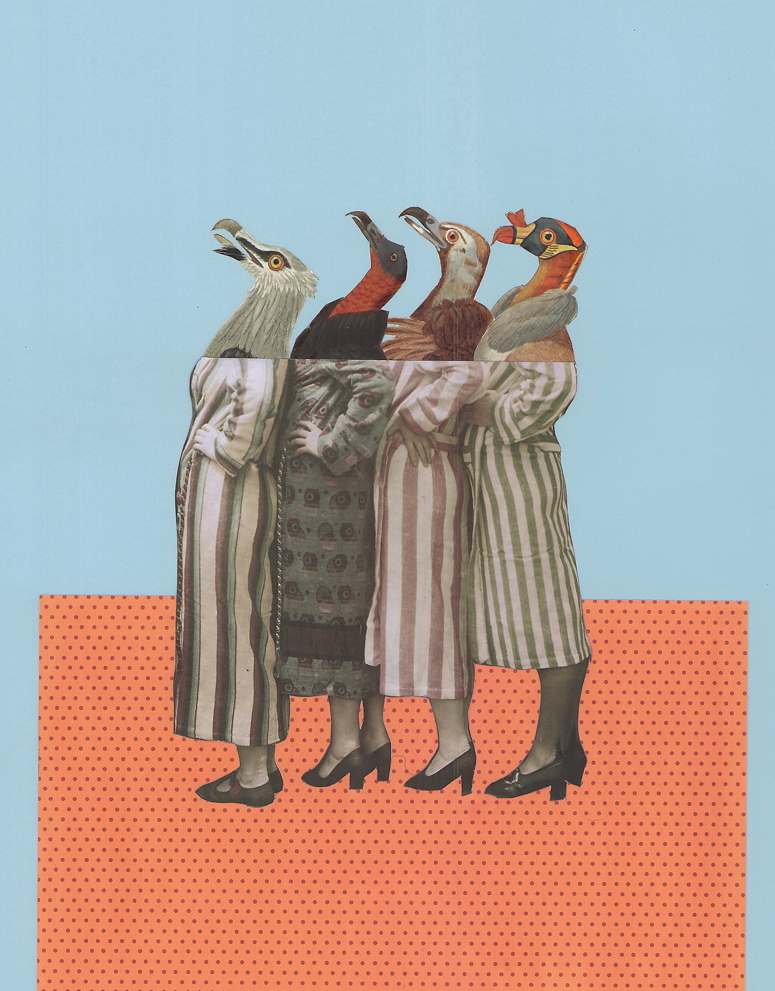 2. Tell us about your aesthetic.
I define what I do with collage as finding resonances in the composition. At the end a collage is more than the sum of its fragments…It has something playful in a dreamlike world, where the apparent simplicity of my universe leads to deeper connotations: Colour is used as a space which relates to an emotional state, a room where a story is placed. Provocative hints develop a mystery, make us remember something forgotten, and allow us to make humorous associations.
3. What is your favourite medium and why?
I work in a variety of different media, but for me collage is a clever, creative expression, full of variety and cultural-wit. Scissors, paper and glue manifest themselves vividly beyond their material boundaries.
4. What is your artistic process like?
I enjoy creative processes. The creation of a collage already starts with searching and finding. Once the visual material is collected, I combine it in different ways so that a narrative intention clearly stands out. I think collage should laugh at itself. My work initially makes the viewer smile and its intention is to encourage him to think and reflect afterwards.
5. Who and/or what inspires your work?
Two things have shaped my life since I can remember: images and words. I grew up under the influence of pop culture, science fiction books and TV commercials. As a child one of my favourite pastimes was to create imaginary worlds with figures cut out of magazines.
6. What role does art play in your life? How does it change the way you view the world?
I connect myself to the world through art. I make art, I teach art. Art makes me happy!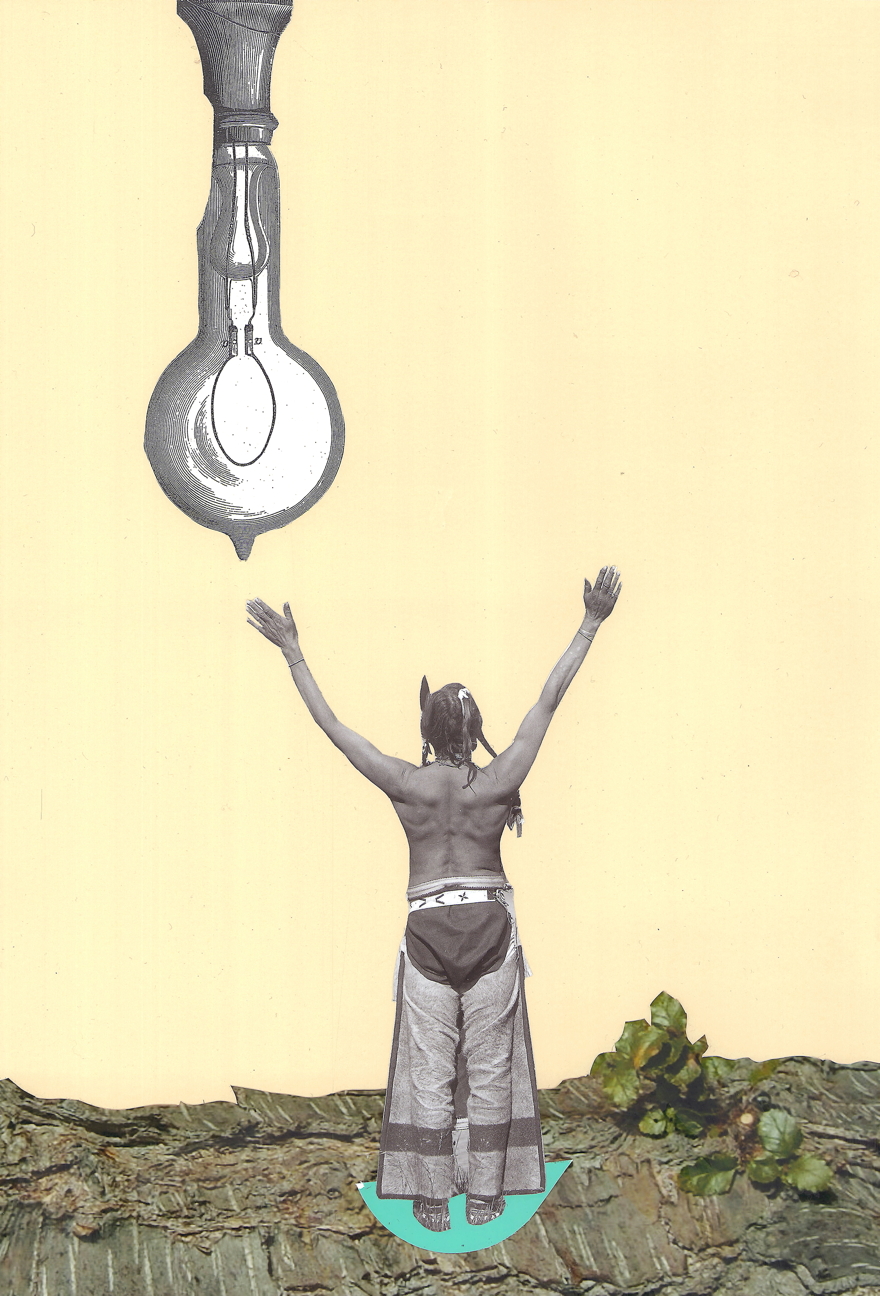 7. Where did you study?
I studied Advertising Design. Later I went to university to study Social Communication and Journalism. Working as a creative designer in different advertising agencies I managed to combine my two passions, graphic and word. During that time I also studied painting, photography and sculpture. I won a scholarship and went to study Art in the UK.
8. Where do you see yourself in five years? Working in an agency?
In five years, I see myself doing what I am doing now, telling graphic stories with collage.
9. What about in ten?
In ten years, I see myself traveling and enjoying new opportunities and bigger projects.
10. What do you hope to achieve with your art?
My work is a visual confrontation with reality where reduction, accumulation and construction meet with humour and poetry. Fragments are given a new function to recreate a totality. I want with my collage work to reflect a contemporary sense of life with all its metaphysical complexities and contradictions where the impossible is not anymore.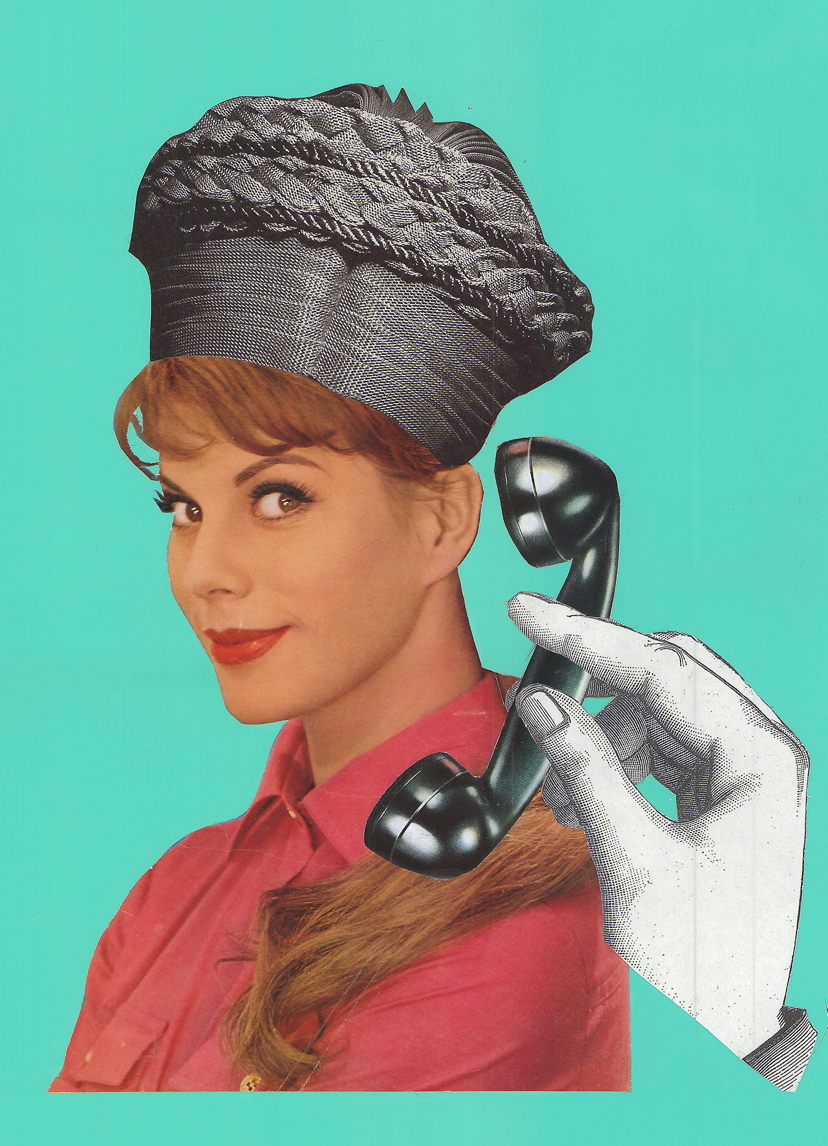 11. Now, tell us a little more about you as a person: what is your favourite food?
As I am a very visual person I love to eat very well presented dishes. As a very social person, good company and pleasant chat completesTravel my eating joy.
12. Favourite book?
That is a difficult one. I find impossible to pick a book or and author. I would give you a genre: Poetry, is what I enjoy reading the most
13. Favourite genre of music?
Depends on the mood I have: from classic until rock, world music in spanich, english, german…
14. What are your hobbies?
Travel, reading, being with my family, long walks, writing.
15. If you weren't an artist, what would you be?
A poet