Instagram:
@rach_v__h
Etsy:
rachelvictoriahillis.etsy.com
Website:
www.rachelvictoriahillis.com
1. What's your story? Where are you from?
I grew up in North London and now I live in Liverpool (UK). I travel back home regularly which provides me with constant inspiration and makes me feel nostalgic.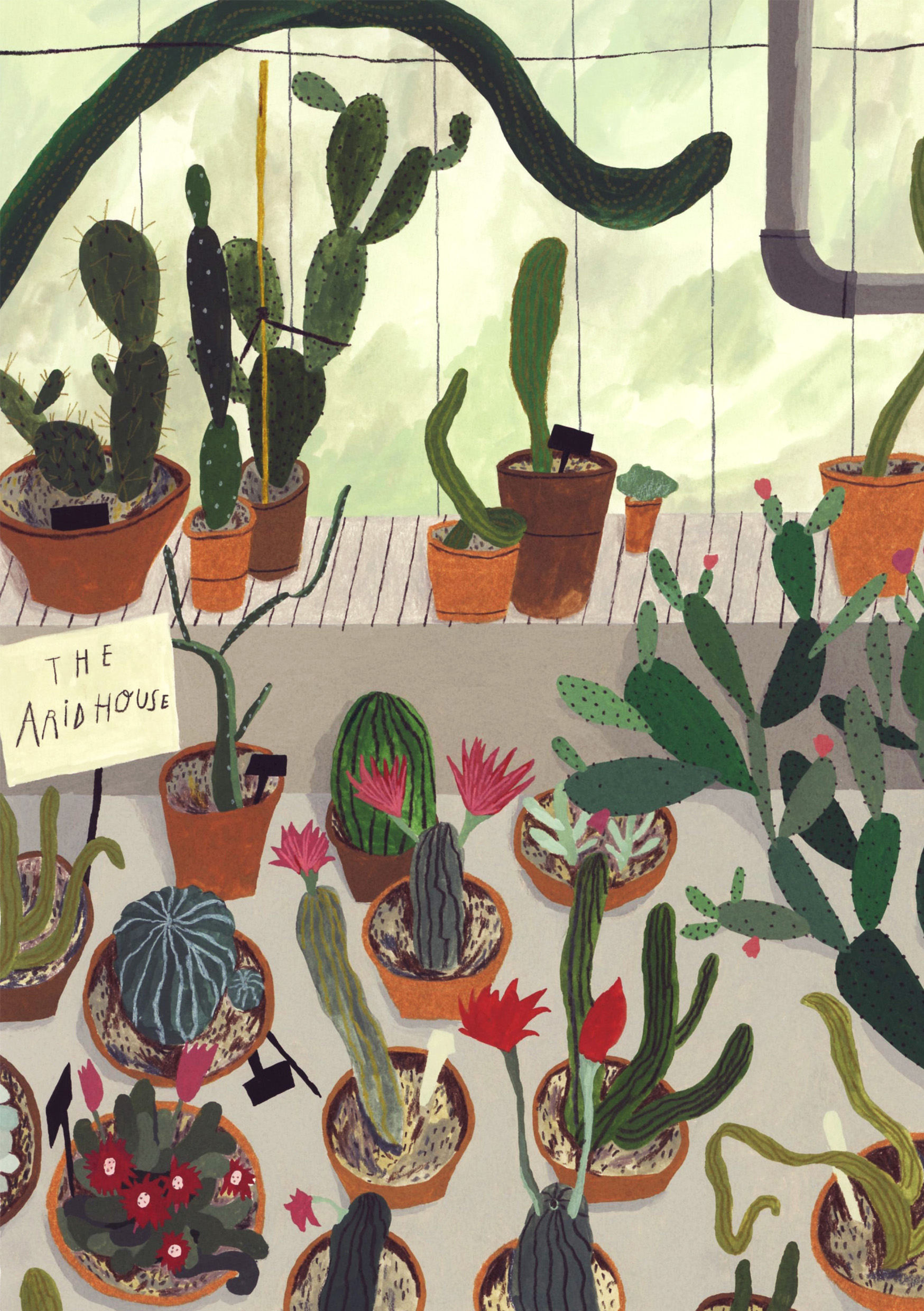 2. Tell us about your aesthetic.
I think my aesthetic is honest. I like illustrating beautiful things but keeping a sense of reality to the image. So I use little references to build the narrative, like including the "ugly" things like rusty pipes or taps, or misplaced objects, which others may ignore or just not even notice.
3. What is your favourite medium and why?
Pencils and gouache.
4. What is your artistic process like?
I sometimes feel an indescribable creative feeling where I just need to draw and nothing else can satisfy me. It really helps my mental health. I usually start by looking at my references and then drawing in pencil. Then I will build colour and tone. I often take ages testing how things like brush strokes and colours work together.
5. Who and/or what inspires your work?
European picture books, botanical houses, home interiors, gardens, buildings, doorways, door knockers, shoes, plant pots, Japanese culture, Charles and Ray Eames… The list is endless. Shops like Goodhood in London and Artazart in Paris really make me feel like making stuff!
6. What role does art play in your life? How does it change the way you view the world?
I document absolutely everything. Everything I look at I am thinking about different elements of it and how I can find inspiration in it. Making art basically stops me from losing my mind.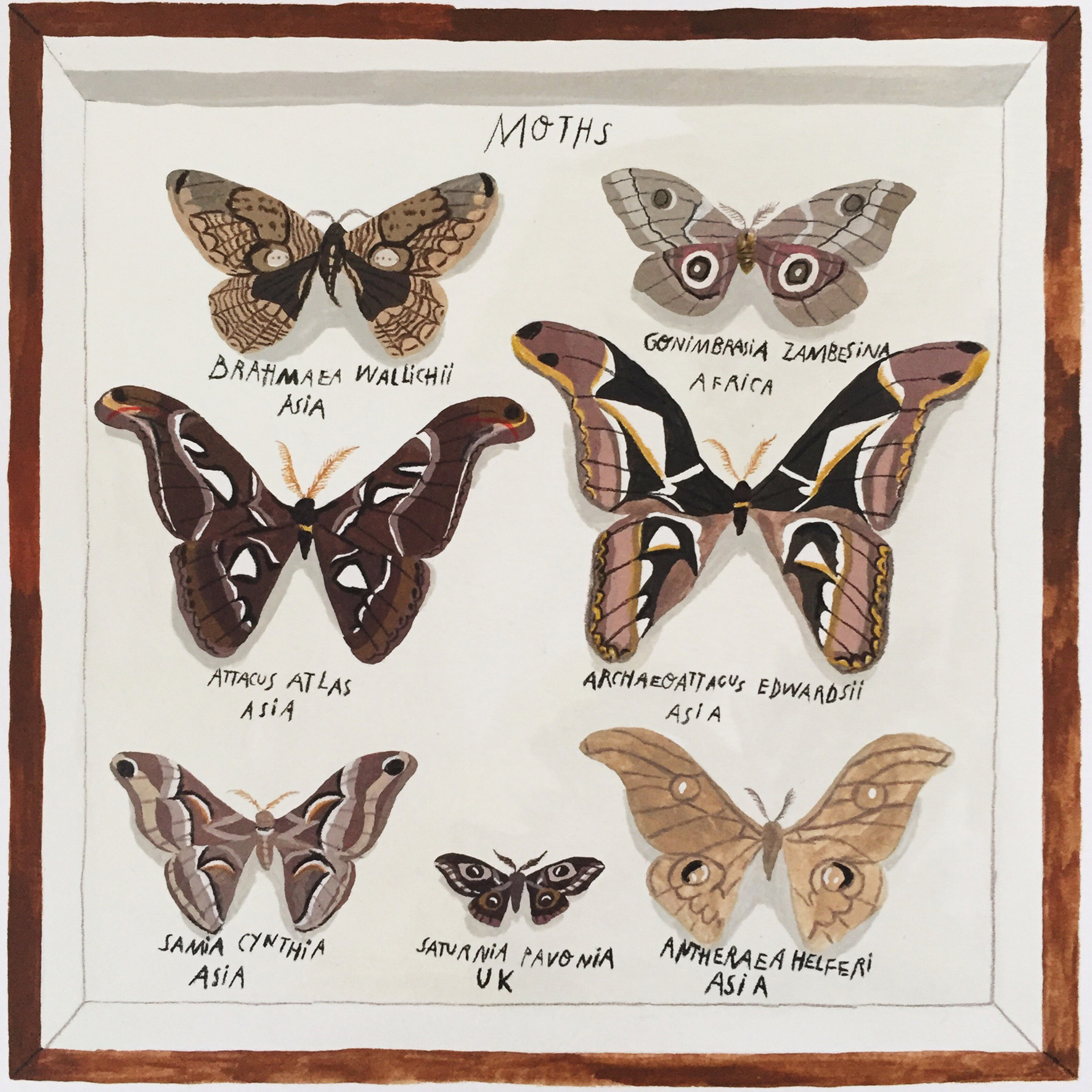 7. Where did you study?
I recently graduated in Illustration at Liverpool John Moore's University. I'm now currently studying an MA in Liverpool. It's a great place to study art and the staff in the art school are absolutely brill!
8. Where do you see yourself in five years?
Still as a freelance illustrator but with lots of clients, hopefully, big ones! I'd love to work with an agency. I also want to move to the Netherlands... It seems like a perfect pace of life.
9. What about in ten?
With my own garden, lots of Italian Greyhounds (and a little scruffy one) and maybe even possibly a kid who I can share my wild collection of picture books with. Career-wise, same as the 5 years but just more developed. I want to draw everyday!
10. What do you hope to achieve with your art?
I just hope to make someone momentarily uplifted and inspired. When I look at great artwork I get a warm feeling and I hope that I can make illustrations that gives others the same sort of feeling.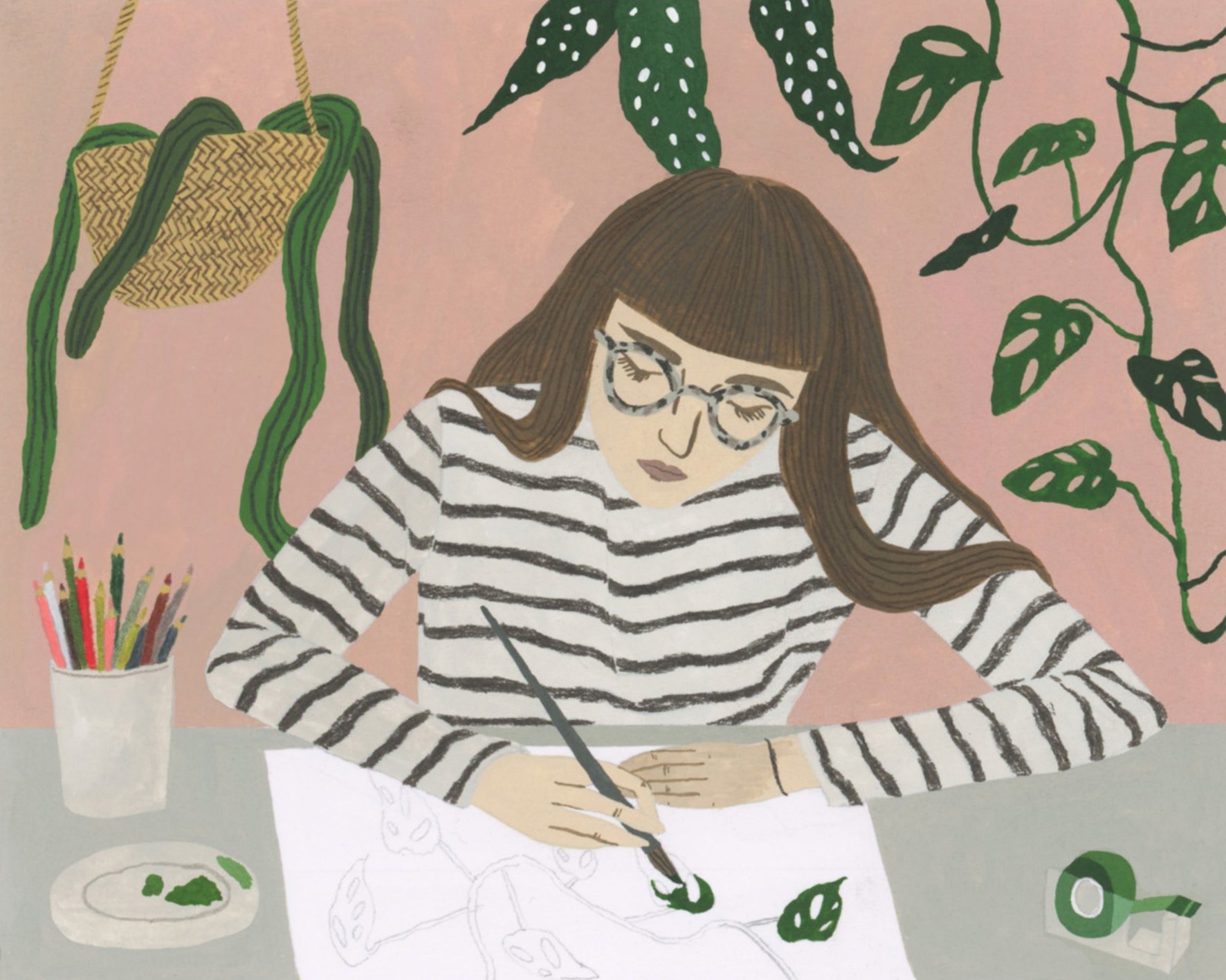 11. Now, tell us a little more about you as a person: what is your favourite food?
Franco Manca's vegan pizza :O
12. Favourite book?
My favourite Novel is 1984 by George Orwell and I think my favourite picture book is Simone Rea's interpretation of Aesop's Fable but I also love all of Beatrice Alemagna's picture books.
13. Favourite genre of music?
There's too much to say… On my playlist this week is Moomin, Smallpeople, Gorongosa, Youandewan, Aphex Twin, Shanti Celeste…
14. What are your hobbies?
Spotting Italian Greyhounds.
15. If you weren't an artist, what would you be?
Most likely working for an animal charity.