Instagram:
@rachel.e.tunstall
Twitter:
@Ithiea
Blog:
racheltunstallillustration.tumblr.com
Website:
racheltunstall.com
1. What's your story? Where are you from?
My name is Rachel Tunstall and I am an Illustrator from Cumbria, UK. I graduated from the University of Cumbria last year with a degree in Illustration, and currently live back at home on the coast doing Freelance Illustration when the opportunity arises.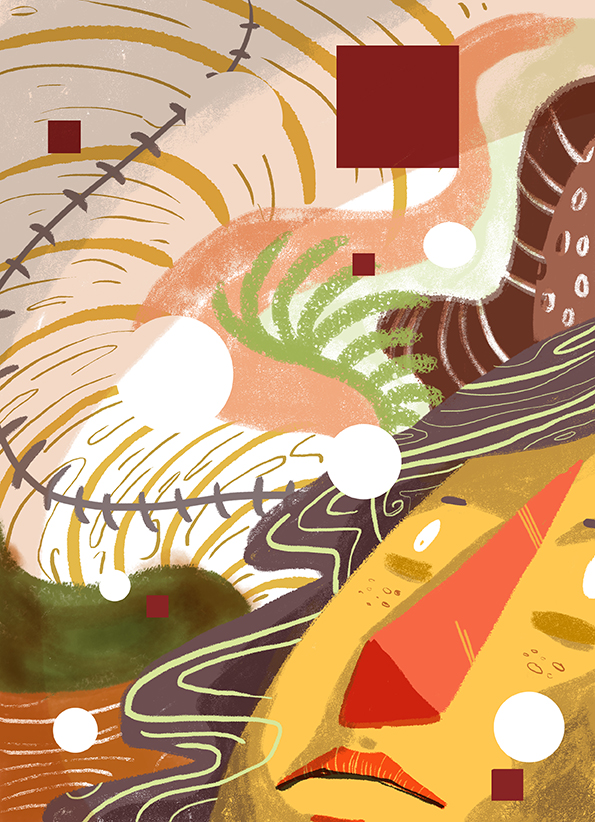 2. Tell us about your aesthetic.
Colour and textures are my top priority when it comes to Illustration. At the moment my work is predominantly digital, but I'm learning how to incorporate hand made textures into my illustrations to make things more personal. I'm also encouraging myself to produce work that explores different mediums digitally, particularly pastel brushes and pencils at the moment.
3. What is your favourite medium and why?
Without a doubt digital illustration, but the kind that has applications of traditional textures to make things more alive and exciting. There's nothing I can't stand more than flat work, give me those textures man! I also love Screen printing, I did it a few times when I was at Uni and loved the whole process! There's just something about going through each step, and that exciting feeling when you lift the frame to see your design on paper/clothing, and even when you've made a mistake they can still be happy accidents.
4. What is your artistic process like?
My process can vary, but at the moment I sketch things out in a sketchbook with a red pencil, then use my Lamy pen to distinguish shapes, and that's when the red pencil will come in handy where I can produce shadow's and highlights. I recently got my scanner working again so I scan in the visuals, then draw over them on photoshop, along with colour variations for the client to see. Once the client is happy I'll take the chosen visual, blow up to the intended scale of the piece and use it as a template for me to draw over with my digital brushes.
5. Who and/or what inspires your work?
I'm mostly inspired by my favourite illustrators, which is frankly too many to even consider typing. If I'm stuck for an idea I'll have a look through pinterest, behance, or my book collection of my favourite children's books. Most of the time it's just simple cue's in people's work that sparks an idea, it could be just a simple colour palette or the composition of a character and bam, idea.
6. What role does art play in your life? How does it change the way you view the world?
Art is an essential part of my life. I'm always thinking about design nowadays, never switching off. When I was young my mum told me not to waste the natural skill I had shown for drawing, I was that kid at school that people just associated with being artistic. I hate not doing anything, I always want to be making things and improving myself as an Illustrator. Even if it's just watching tv, I'll most likely be sat there on my ipad doodling ideas or planning future projects.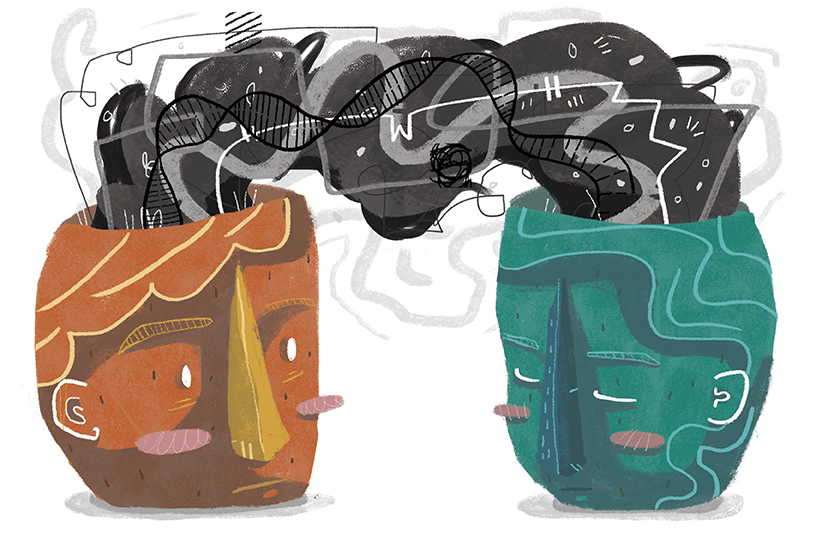 7. Where did you study?
I studied at the University of Cumbria and graduated last year with a First Class Ba (Hons) in Illustration.
8. Where do you see yourself in five years? Working in an agency?
In five years I hope to have my own place with my partner with a separate room from my bedroom that I can refer to as a studio. Hopefully have a good bunch of clients under my belt and maybe even be doing something towards children's books?
9. What about in ten?
Hopefully working freelance full time, or maybe even gone down the Teaching path and work as an Art teacher. It's something I've considered.
10. What do you hope to achieve with your art?
I want to make people feel happy, to inspire them to make their own work and to observe the world a bit more intently.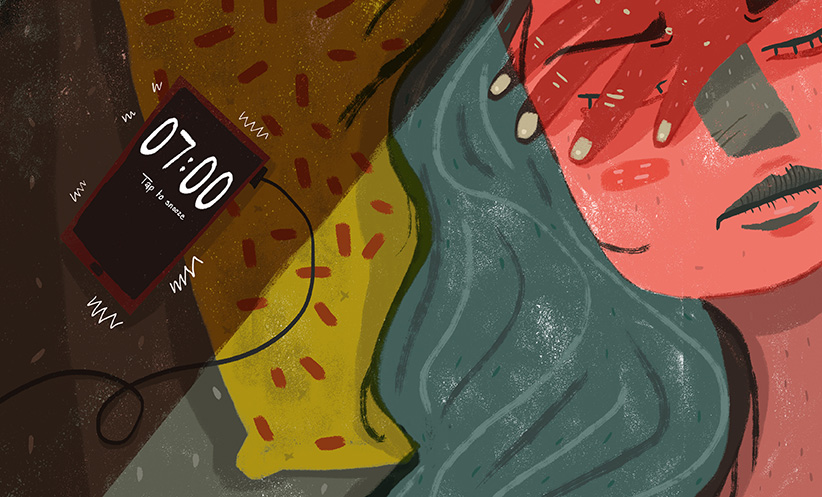 11. Now, tell us a little more about you as a person: what is your favourite food?
I love Chinese food, give me Vegetable Chow Mein and we're buds for life.
12. Favourite book?
I've read far too many books, but I love the Game of Thrones books by George R.R Martin.
13. Favourite genre of music?
Most of the bands I listen to would be categorized under Indie Rock.
14. What are your hobbies?
Reading, watching films/tv shows. Getting out whenever I can.
15. If you weren't an artist, what would you be?
The only other subject I liked at school besides Art was Chemistry, so something down that route. Not sure what but heck who will ever know!