Instagram:
@rachelkatstaller
Facebook:
www.facebook.com/rachelkatkatkat
Website:
www.rachelkatstaller.com
1. What's your story? Where are you from?
I was born in a small tropical country called El Salvador but my family comes from Austria. I grew up drawing plans for forts in the jungle, weekends reading picture books at the beach and holidays travelling to the mountains. I studied design in my hometown and spent a couple of years travelling from one city to the other until ending up in a tiny town in the Alps!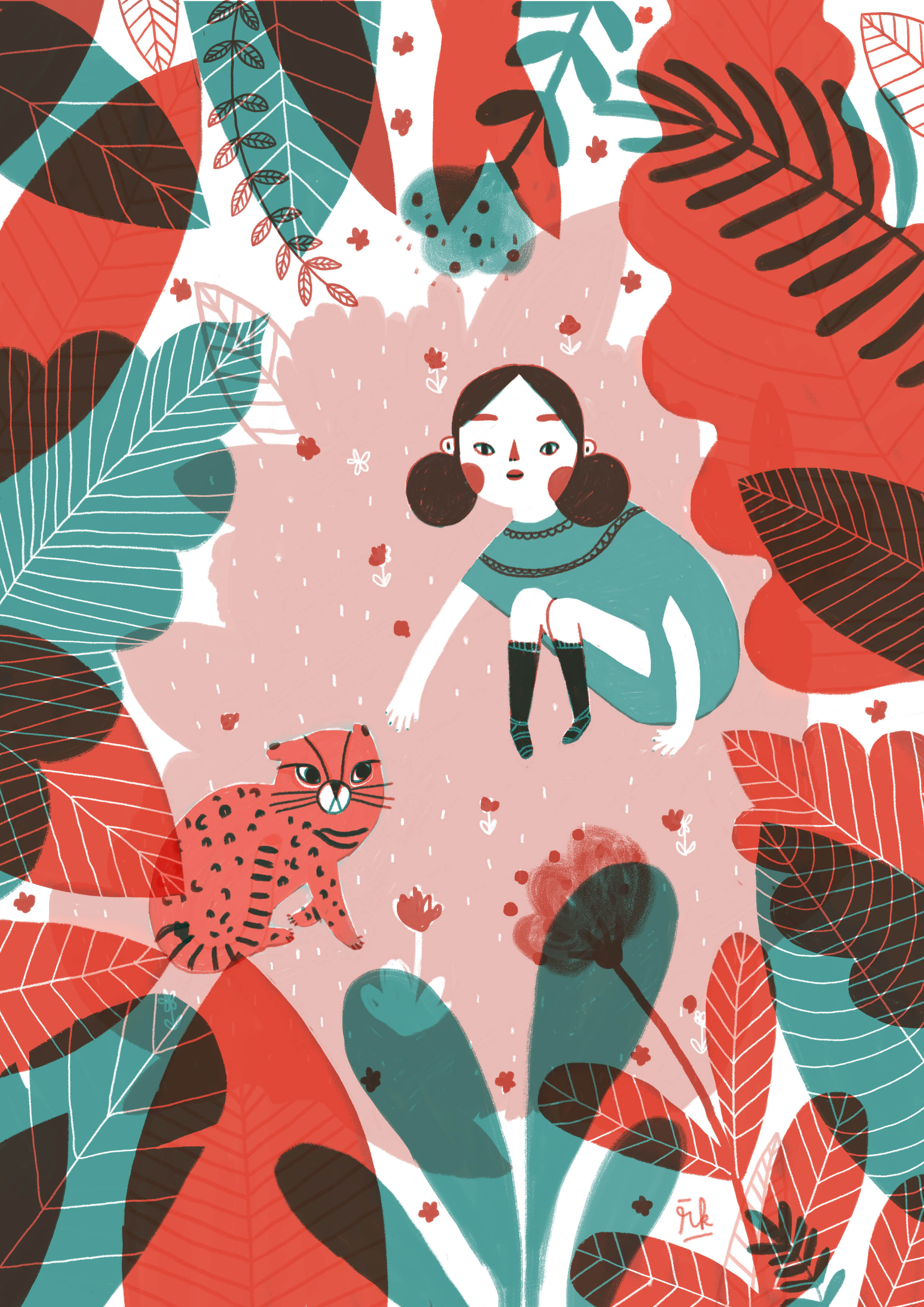 2. Tell us about your aesthetic.
I'm obsessed with bright colors and hiding tiny details all over the place.
3. What is your favourite medium and why?
I love experimenting with different mediums and mainly work digitally, but I recently discovered the joy of using colored pencils and graphite because of the different textures you can get. In the end I realized it's such a satisfying experience to do things by hand!
4. What is your artistic process like?
It very much depends on whether the project is for a client or if it is self-initiated. I'm extremely methodical when it comes to work which I guess comes from my design thinking background: if I don't follow a specific structure I usually get stuck midway and need to start all over again. When working with a client, I jot down ideas specific to each image I wish to create and then start playing around with composition in my sketchbook until I get the right feeling. Then I draw the finished sketch in scale and either do the final completely in Photoshop or draw it on different layers on paper and then do the composition digitally. With self-initiated work it's usually about following gut feelings: I sketch a lot while watching movies or traveling and usually take those ideas to develop an illustration that goes with my current feelings. It's a way to express and release my own thoughts.
5. Who and/or what inspires your work?
I find inspiration everywhere, but mainly from old quaint towns I visit during my travels, stories I hear from strangers and friends, my childhood in the tropics and the colors of my hometown.
6. What role does art play in your life? How does it change the way you view the world?
Art to me is a way to express all the feelings and emotions I cannot say in words, it's how I see the world and process my experiences. I guess art also makes me much more receptive and sensitive towards other people and what they feel and go through, and is a way to connect to others.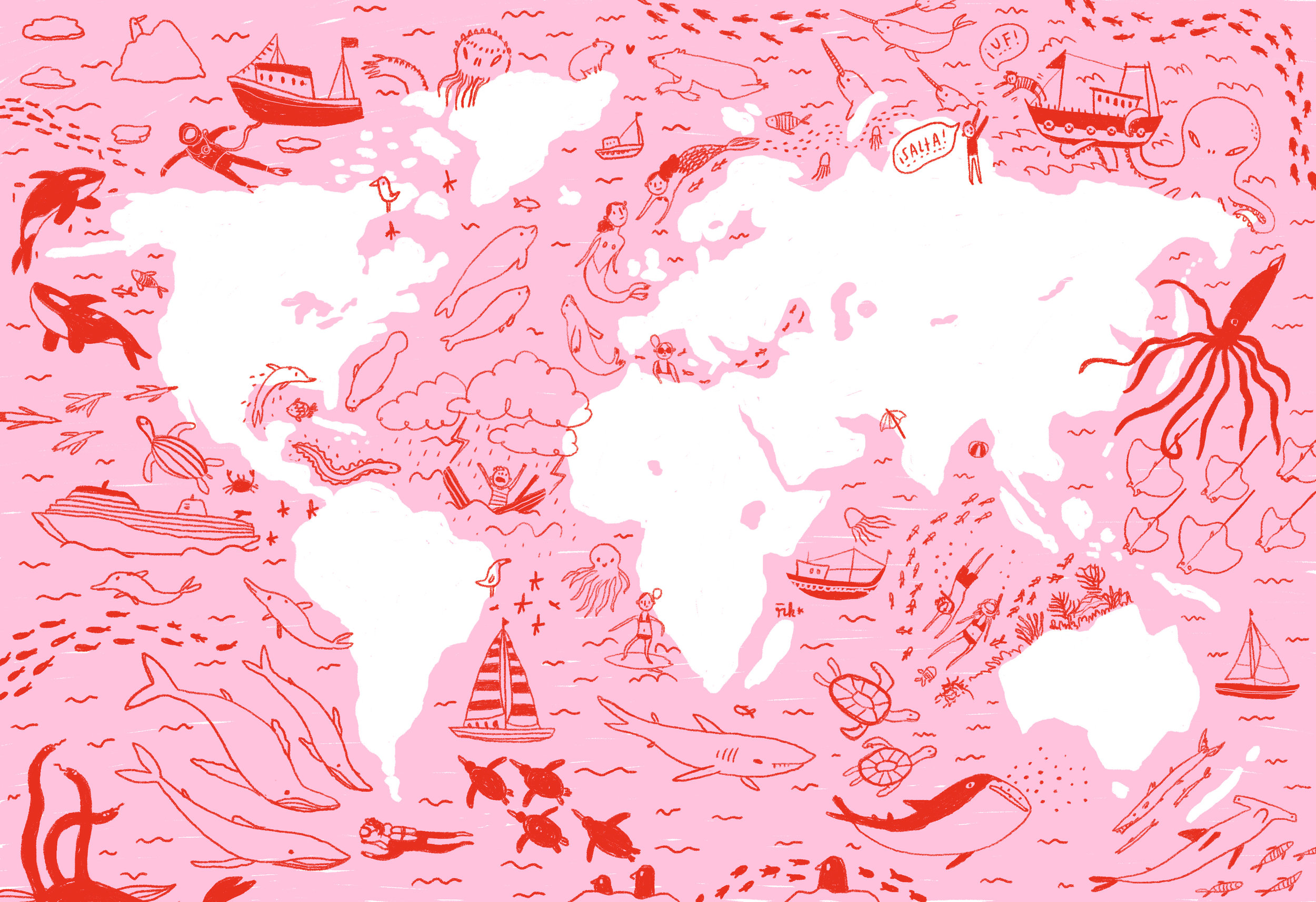 7. Where did you study?
I studied Strategic Design at the Escuela de Comunicación Mónica Herrera in El Salvador and completed the Summer Residency in Illustration at the School of Visual Arts in New York, but I don't really have an illustration degree.
8. Where do you see yourself in five years? Working in an agency?
I hope the next couple of years in my career bring along a lot of projects for children's books and also clients in the textile and apparel area, which I would absolutely love!
9. What about in ten?
Oh, I really don't like thinking that far away into the future! Life has shown me that whenever I plan for something I end up getting something completely different in return, which used to frustrate me very much. But I've learned with a lot of patience to be more flexible and accept these, because even if it's not what I had intended, I always end up right where I should be, doing what I like the most. So I have no idea where that will be in 10 years but I do hope it brings along a lot of growth both personally as well as professionally.
10. What do you hope to achieve with your art?
I hope that in a way it connects to people's feelings. By hiding little details in my work I wish my illustrations to touch my audience in such a way that it either gives them an escape or helps them realize just how beautiful and how magical the world we live in is.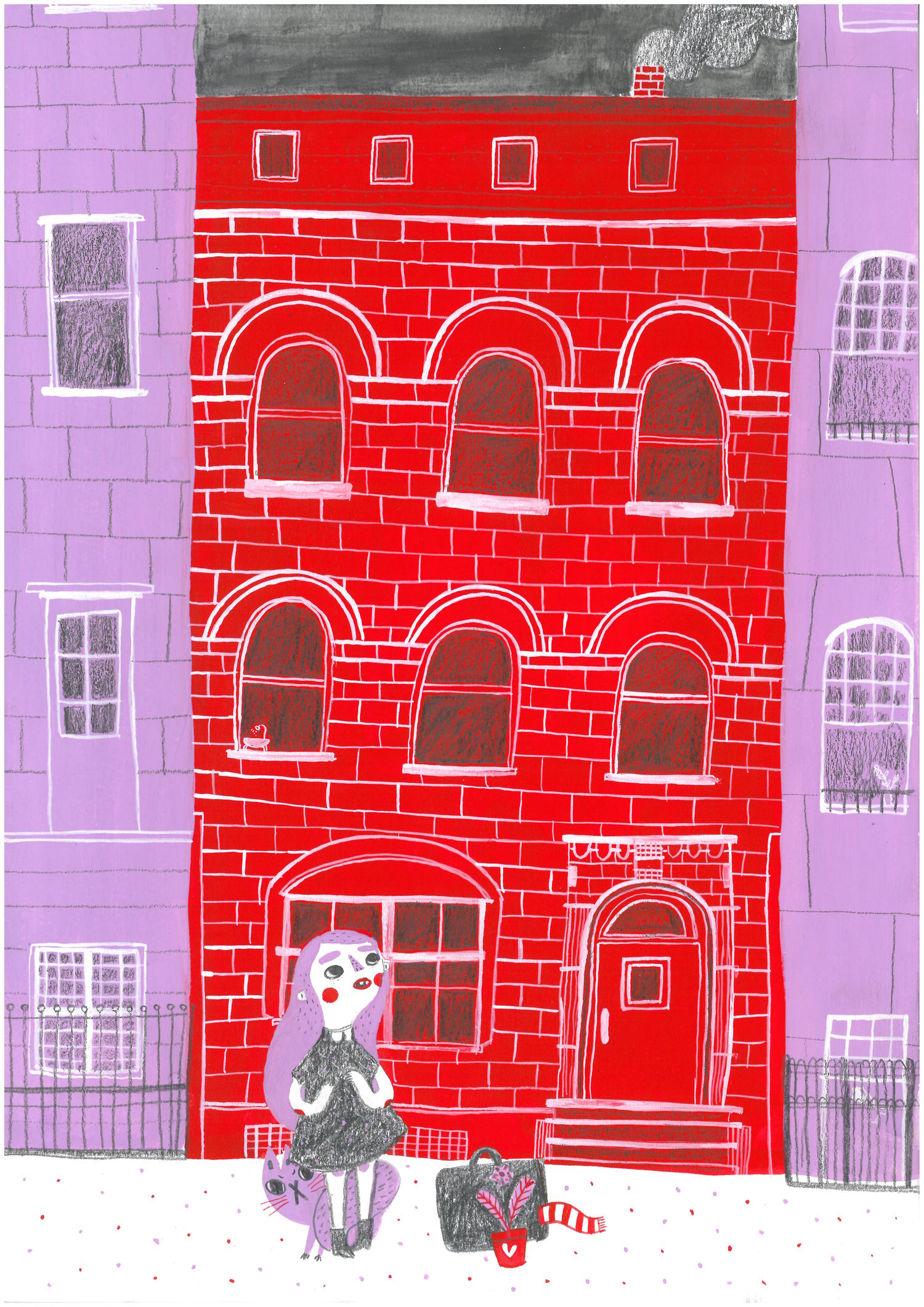 11. Now, tell us a little more about you as a person: what is your favourite food?
If I could eat rucola pizza and hazelnut ice-cream as often as I'd want, I'd be quite content for the rest of my life!
12. Favourite book?
I couldn't live without my childhood favorite Harry Potter and the Half Blood Prince.
13. Favourite genre of music?
My i-tunes is quite an embarrassing mess of genres, anything from country by Townes van Zandt to The XX, going through Gorillaz and Conor Oberst gets me in a happy mood!
14. What are your hobbies?
I spend my free time drawing and reading a lot, and I also enjoy hiking or just walking around new towns. I've most recently taken up skateboarding which has been really challenging but extremely fun!
15. If you weren't an artist, what would you be?
I'd probably be a writer or an architect.