Instagram:
@raezack
Behance:
www.behance.net/RaeZachariah
Tumblr:
raezack.tumblr.com
1. What's your story? Where are you from?
My name is Rae Zachariah, I'm from Kerala, India. Although my family had a huge role to play in me becoming an illustrator and designer, I find that my biggest influences are pop culture. Be it humour or creativity, binge watching shows and movies and just seeing a world so unlike my own on a television screen feeds me. I know that may just sound like my excuse to exist as a potato with with no human interaction, but I have found it to be true.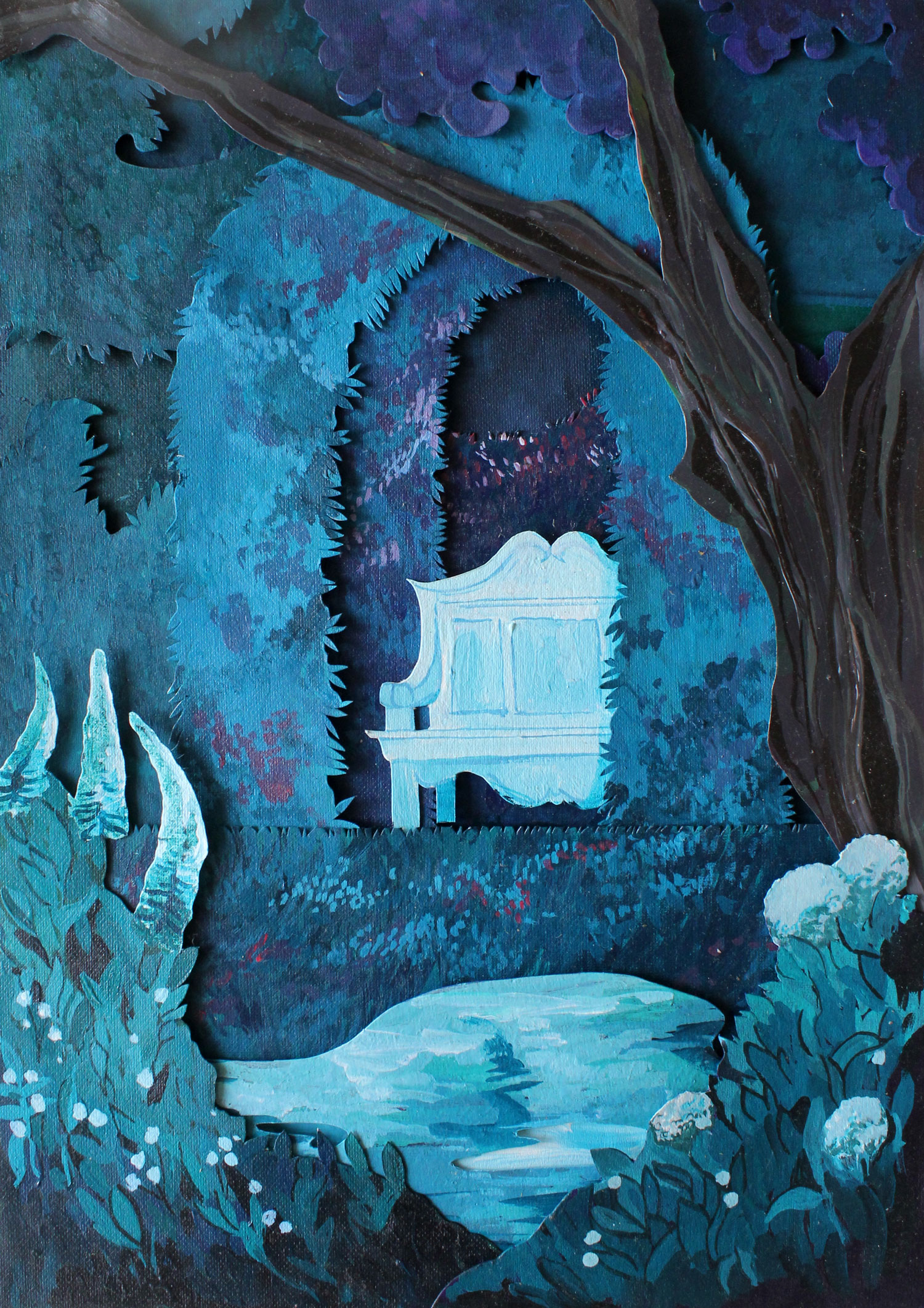 2. Tell us about your aesthetic.
My aesthetic is constantly being shaped and molded by colour palettes and music. These are my largest inspirations and I always create new work with one of the two. I obsessively listen to certain songs on repeat when the music creates vivid imagery and stirs up some creative thoughts in my mind. Sometimes, I even put these down on paper. That is the idea behind my project titled "Nat King Cole".
3. What is your favourite medium and why?
My favourite medium would have to be paper. Using paints, charcoal, pencils and most specifically using just paper to create art. I find it to be such a versatile medium, and the fact that it allows me to play with it physically and have a tangible piece at the end of it always thrills me. Do view my project Carnivalesque.
4. What is your artistic process like?
My artistic process is usually me getting worked up and excited about an idea. I have it churning in my head for a couple of days (read : weeks for personal projects) and finally get the nerve to begin producing it. Once production begins, I am usually impatient to see where it takes me. I find myself sitting for long stretches of time to complete what I have begun. "They just don't make 'em like they used to"
5. Who and/or what inspires your work?
And I had already mentioned that I get most of my inspiration from colours and music. But if you'd like me to name people that inspire me it would be Malika Favre, Jean Julien, Brian Miller, Aurora Creative Studio, Mackerie studio, Zim&Zou and many of my close friends and family who inspire me every day.
6. What role does art play in your life? How does it change the way you view the world?
Art plays an important role in my life for sure. I was exposed to it at a young age by my mom and dad, and after I joined an art and design college, there was no doubt in my mind that it was what would make me happy. The most important years that made me the image maker I am today would be the 4 years I spent in Srishti Institute of Art, Design and technology, Bangalore. I sampled a variety of things, from human studies, to inclusive spatial design, to weaving techniques to finally illustration and graphic design.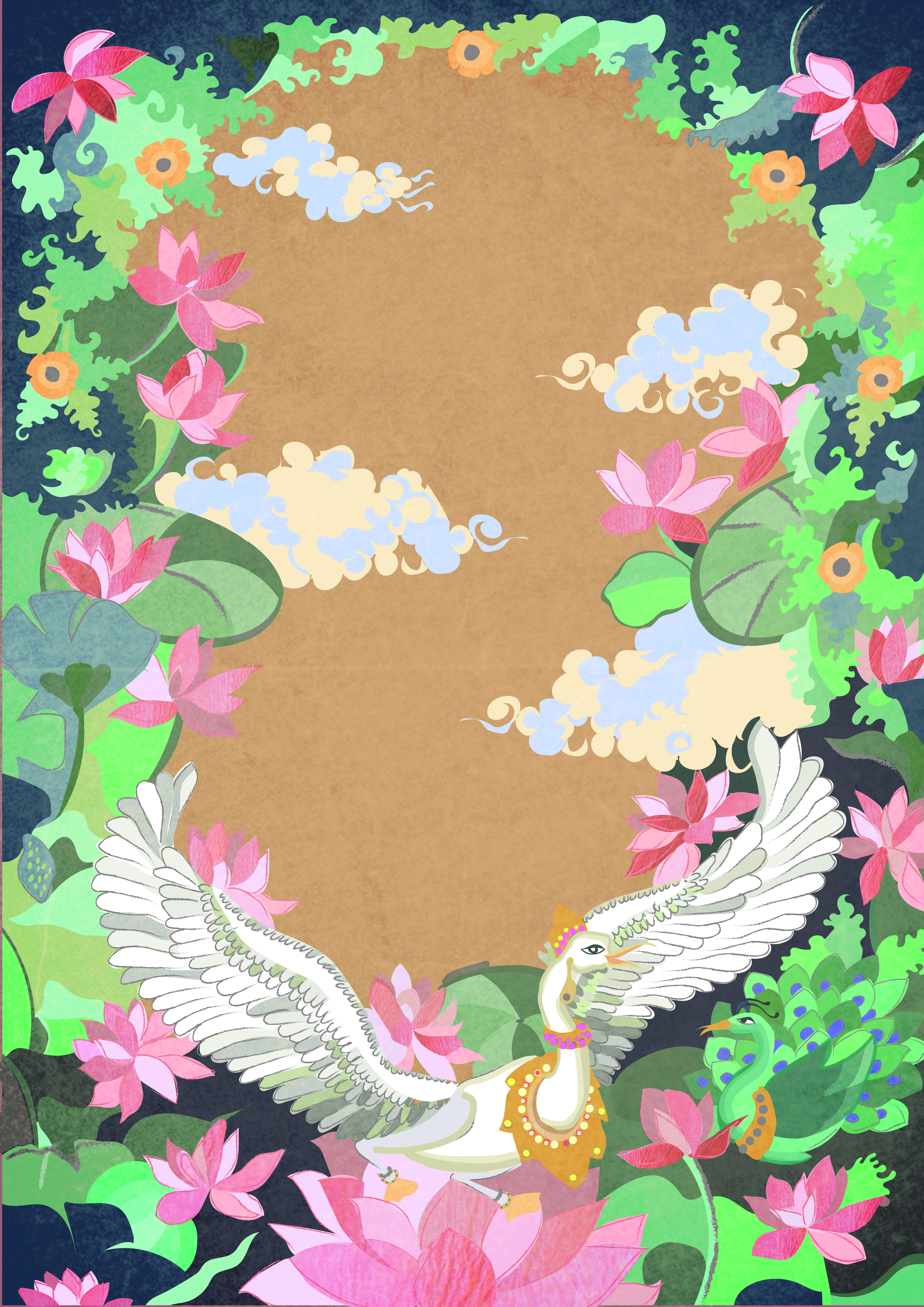 7. Where did you study?
I studied design at Srishti Institute of Art, Design and technology, Bangalore.
8. Where do you see yourself in five years? Working in an agency?
In five years I see myself doing what I love. Working in the creative world. I have no idea where that will take me. Either at a design studio, or a publishing house, (or my dream job: working at the New Yorker) , or in the music industry creating artwork for artists, or who knows? Even running my own little creative agency someday.
9. What about in ten?
I can't possibly answer where I see myself in ten years. I don't have that kind of foresight unfortunately.
10. What do you hope to achieve with your art?
More than anything, I always hope to get a smile out of my art. Either a chuckle for a particularly funny project, or a smile that tells me that the viewer relates to my work. Creative people can never work in isolation. And with my amazing social skills, or lack thereof, I find it easier to communicate through my work. Perhaps I sometimes use work to shield myself from the rest of the world, but I genuinely hope that I use it instead as a tiny little spotlight that says "hi, I have some thoughts.Would you like to see?"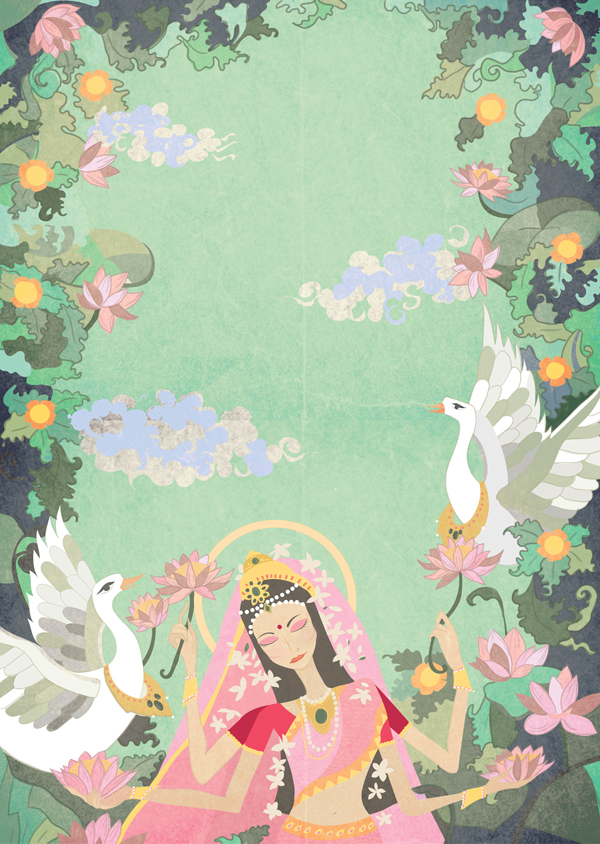 11. Now, tell us a little more about you as a person: what is your favourite food?
I love sweet and chocolate. I rarely discriminate when it comes to dessert. I can eat sweet stuff anytime. I'm even known to carry little sachets of sugar in my bag in case there's ever a beverage offered to me that isn't sweet enough.
12. Favourite book?
I love the McNally novels by Lawrence Sanders. They are incredibly cheeky and funny.
13. Favourite genre of music?
Ah music. As much as music influences my work, I also find that I associate various people in my life to it. That's why I hate confrontation and fights I think. I don't want to lose my lovely music. I listen to an eclectic mix. My favourite band would be Glass Animals. I think if I ever see them live, I would pass out. There's so much work I make that is inspired and reacting to their slinky vibe. I enjoy Alex Turner, Chet Faker, Alt-j and nothing gets me going like some Kendrick Lamar, childish gambino and a mix of some other rappers. My classic loves are Dire Straits and Buddy Guy.
14. What are your hobbies?
Does staying up till 2 am googling what the cast of Full House is doing now count as a hobby?
15. If you weren't an artist, what would you be?
What would I do if I wasn't an artist? It's always been a secret dream of mine to own a little bed&breakfast by a beach somewhere. But I see that more as a retirement plan rather than an alternate career path.