Instagram:
@rafa_varona
1. What's your story? Where are you from?
I'm originally from Berlin, where I studied at the University of Arts and started working as an Illustrator and Animator, I now have my studio in both Amsterdam and Berlin, with my main base in Amsterdam, where I live with my family.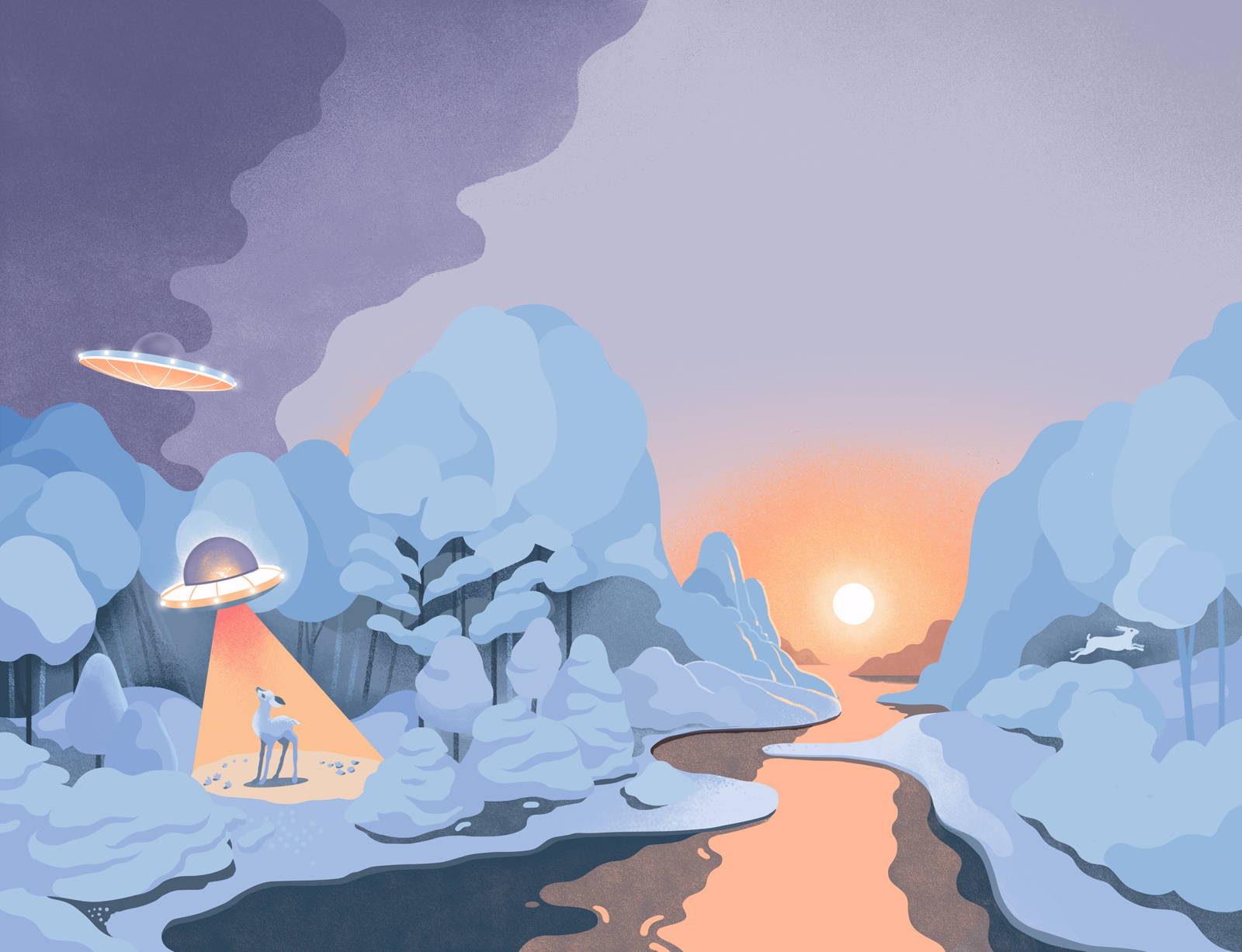 2. Tell us about your aesthetic.
I love detailed and colorful illustrations and the relationship between smaller characters with their bigger surrounding, the beauty of a random moment. To me, the best and most intriguing Illustration and Animation is the one where you can find a whole story on a second glimpse. I have always been interested in folklore and handcrafted art, which influences my work.
3. What is your favourite medium and why?
I always considered myself as mainly being an Illustrator, but I increasingly got into animation and experimented with movements and effects and the endless possibilities of telling a story. There is rising popularity of Gifs – as they are a powerful means to bring across a message or emotion on multiple platforms. It stimulated me to focus on short loops with more complex compositions. I am also developing a very cool game out of one of my loops, called the Impossible Bottles, together with a Honig Studios from Berlin, which is a lot of fun, too!
4. What is your artistic process like?
I draw everything out on paper first after some research if necessary. The very first thing before going digital is to find a fitting color palette - then I start the digital illustration. As much as I'd like to stay close to my first sketch, I almost always go somewhere else regarding the whole composition, as new ideas, angles and colors pop up, until at some moment I'm content with my work and I´m able to stop. With animation, it's pretty much the same. A fresh look the next day is very helpful for the final touches.
5. Who and/or what inspires your work?
I particularly love handcrafted illustrations, the look and feel of screenprints and generally folklore art and naive ways of visual interpretation. David Hockney´s landscapes, the Illustrations of Golden Cosmos and Blexbolex and the incredibly powerful animations by Psyop Agency and Golden Wolf are also very inspiring.
6. What role does art play in your life? How does it change the way you view the world?
To see works of other artists, using all types of mediums, not only inspires me but also often urges me in an almost physical way to grab a pencil and start creating – I love that feeling. I feel blessed to meet so many creative souls, be it in Berlin, Amsterdam or while traveling.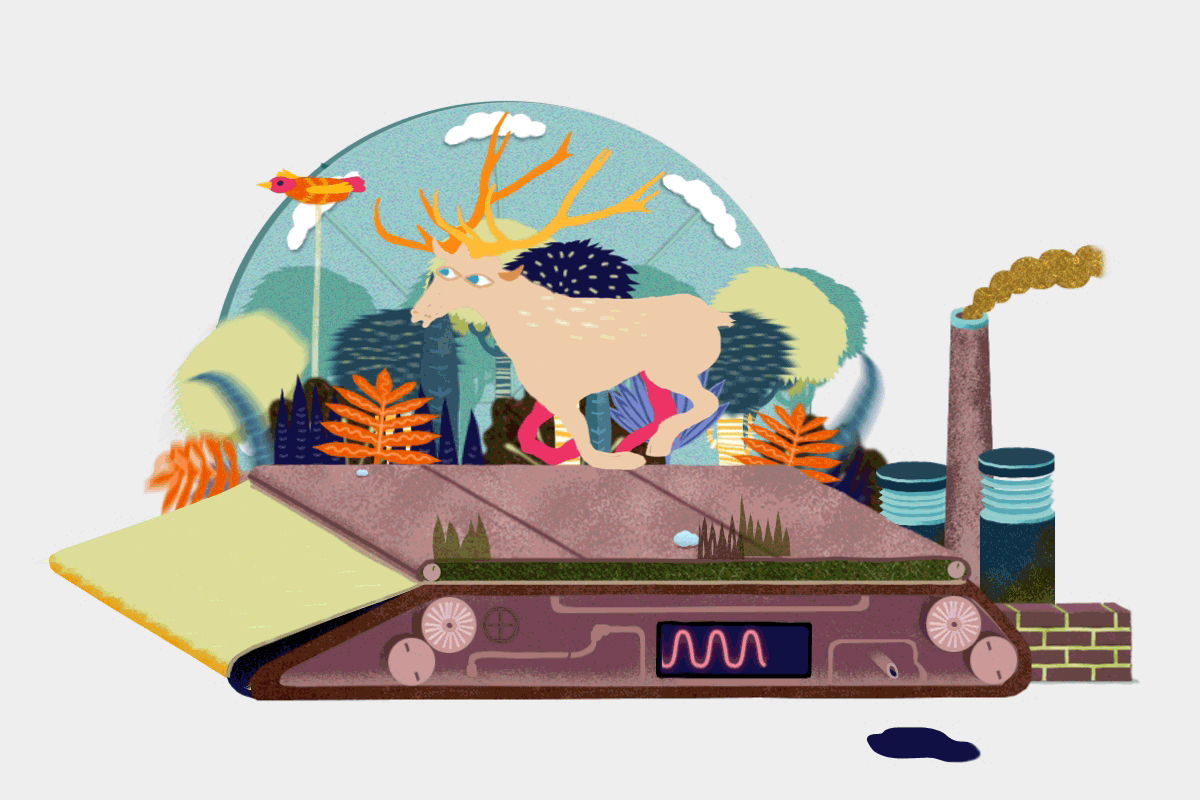 7. Where did you study?
In Berlin at the University of Arts, where I received my diploma in 2012.
8. Where do you see yourself in five years?
Hopefully doing the same as now, just more personal work, I have developed a labyrinth, based on patterns that play with repetition and endless possibilities to create different worlds. I cannot wait to work on this again and to take it to the next level. This may be in the form of a game or puzzle, for instance, both digitally and printed.
9. What about in ten?
Be filthy rich from the release of my labyrinth game.
10. What do you hope to achieve with your art?
Once I'm in that tunnel while working on a project, I'm happy. If people like what I do, even better!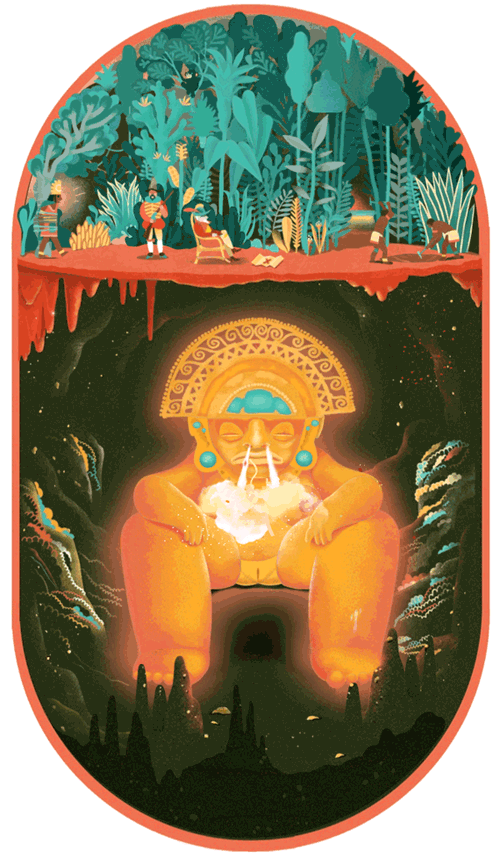 11. Now, tell us a little more about you as a person: what is your favourite food?
There was this place around the corner in Amsterdam, called buuf, that served a new (affordable) menu every day. Now they're closed and I'm back to Pizza.
12. Favourite book?
The brief wondrous life of Oscar Wao by Junot Diaz
13. Favourite genre of music?
Right now I'm listening to Joasihno, so based on Wikipedia I'm into "Electronic Anti-Pop". But honestly, there is not a singular type of music that I like. For Sunday breakfasts, for instance, I put up Indian Bollywood music from the 60ies!
14. What are your hobbies?
I love playing my guitar and my piano and spending quality time with my family outdoors, preferably even out of Amsterdam.
15. If you weren't an artist, what would you be?
I would have probably made a damn good tour guide.