Instagram:
@rafaelia_efthymiou
Facebook:
www.facebook.com/RafiEfthymiouartwork
Society6:
society6.com/rafaeliaefthymiouart
1. What's your story? Where are you from?
Hello, @ballpitmag community! My name is Rafaelia and I was born and raised in an island called Cyprus. I'm 23 years old and just recently, I have concluded my studies at Multimedia Design.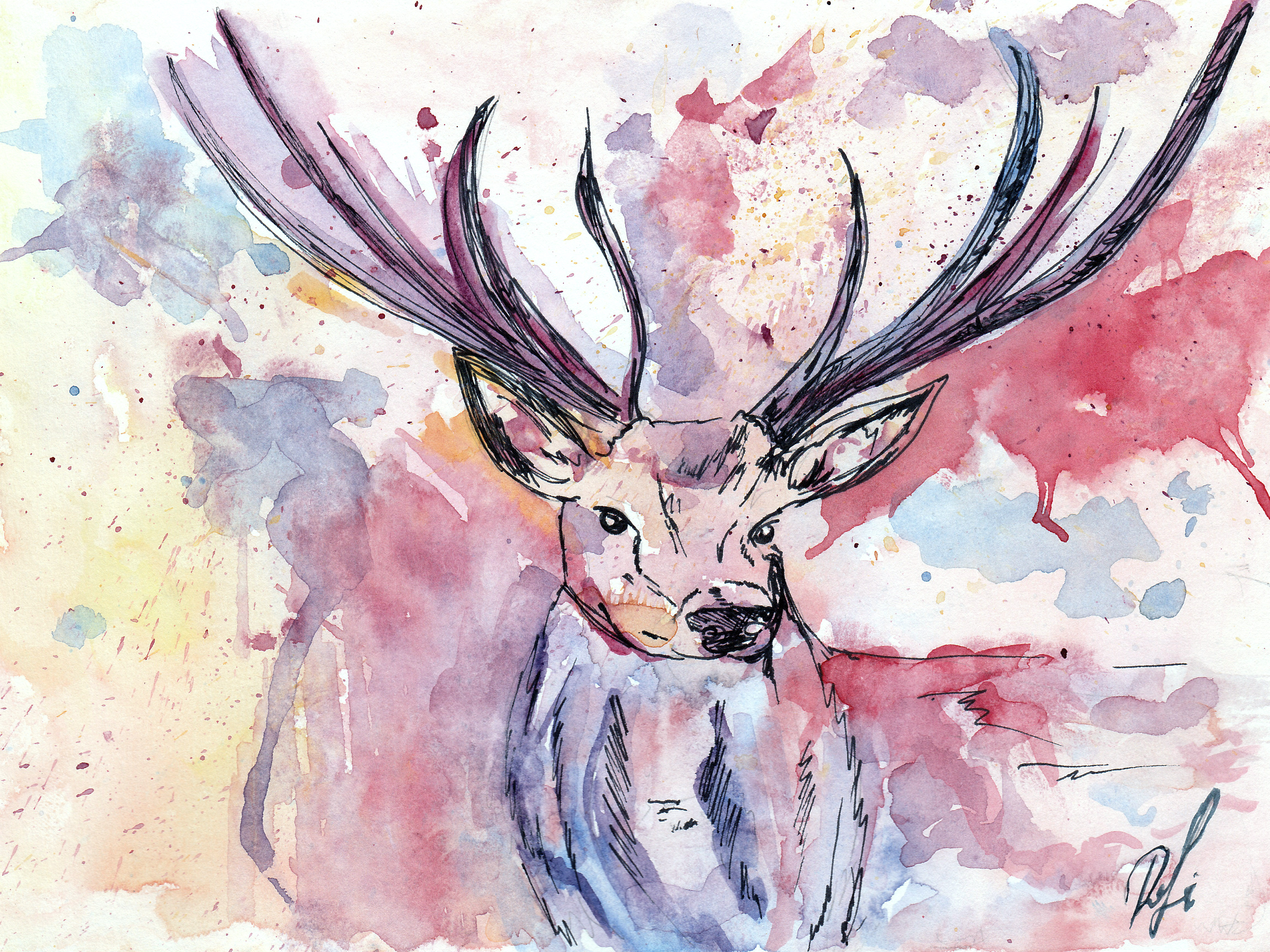 2. Tell us about your aesthetic.
I haven't fully developed into the artist that I feel truly represents who I am at the moment. Still working on that just through experimenting with different mediums and approaches.
3. What is your favourite medium and why?
My favourite medium is watercolor. There is something that is magic about it like it has a mind of its own. Even if you are a master at using the medium of watercolor many times the outcome is unique and not as expected.
4. What is your artistic process like?
I can honestly say that my artistic process is driven purely by the chaos in my head or from something around me. I usually get an idea, and can't let go of it until I draw on paper or in digital software.
5. Who and/or what inspires your work?
My inspiration comes in different ways. It' s from everyday life, or something I saw on the web. Also, it's a nature or an emotion, a memory. Those things are amazing to me.
6. What role does art play in your life? How does it change the way you view the world?
Art gives color to everything. It gives your mind a motivation to appreciate and have ideas with different eyes. 7. Where did you study?
I studied Graphic Design & Multimedia at the Technological University of Cyprus. There i was given the chance to study and experiment with different mediums to create art.
8. Where do you see yourself in five years? Working in an agency?
Probably doing character design or animations in a small agency.
9. What about in ten?
Move somewhere else, get a job at a bigger agency for animations or motion graphics. Have enough money to get the chance to travel as well.
10. What do you hope to achieve with your art?
I want people to get a smile. Remember a drawing of mine may be and if the like that's enough for me. Want to create something small or big everyday 11. Now, tell us a little more about you as a person: what is your favourite food?
I have a sweet tooth for chocolate, vanilla and banana ice cream. My favorite cuisine from the ones I've tried is Indian food. I really love their flavors and spices.
12. Favourite book?
I can't really choose. Just so you know mostly my book collection includes Paolo Coelho, Nicolas Sparks and for sci-fi Cassandra Clare.
13. Favourite genre of music?
I grew up listening to 90's n classic rock,, but really nowadays I listen to all kinds of music. It's really up to the time and my emotions. If I have to pick one is the indie genre.
14. What are your hobbies?
Well, if you don't see me doodling, I would be walking around and holding a camera. Other times may be reading or watching movies/shows
15. If you weren't an artist, what would you be?
Hmmm, I don't know for sure. Probably traveling around the world with a back-bag, a camera and meeting new people and cultures.