Instagram: @ramona_ring
Website: www.ramonaring.com
1. What's your story? Where are you from?
My name is Ramona, most people call me Mona. I'm 34 and I've been working as a freelance illustrator for almost 10 years now. I live in a beautiful little house with my partner and four other people at the northern edge of Hamburg, Germany.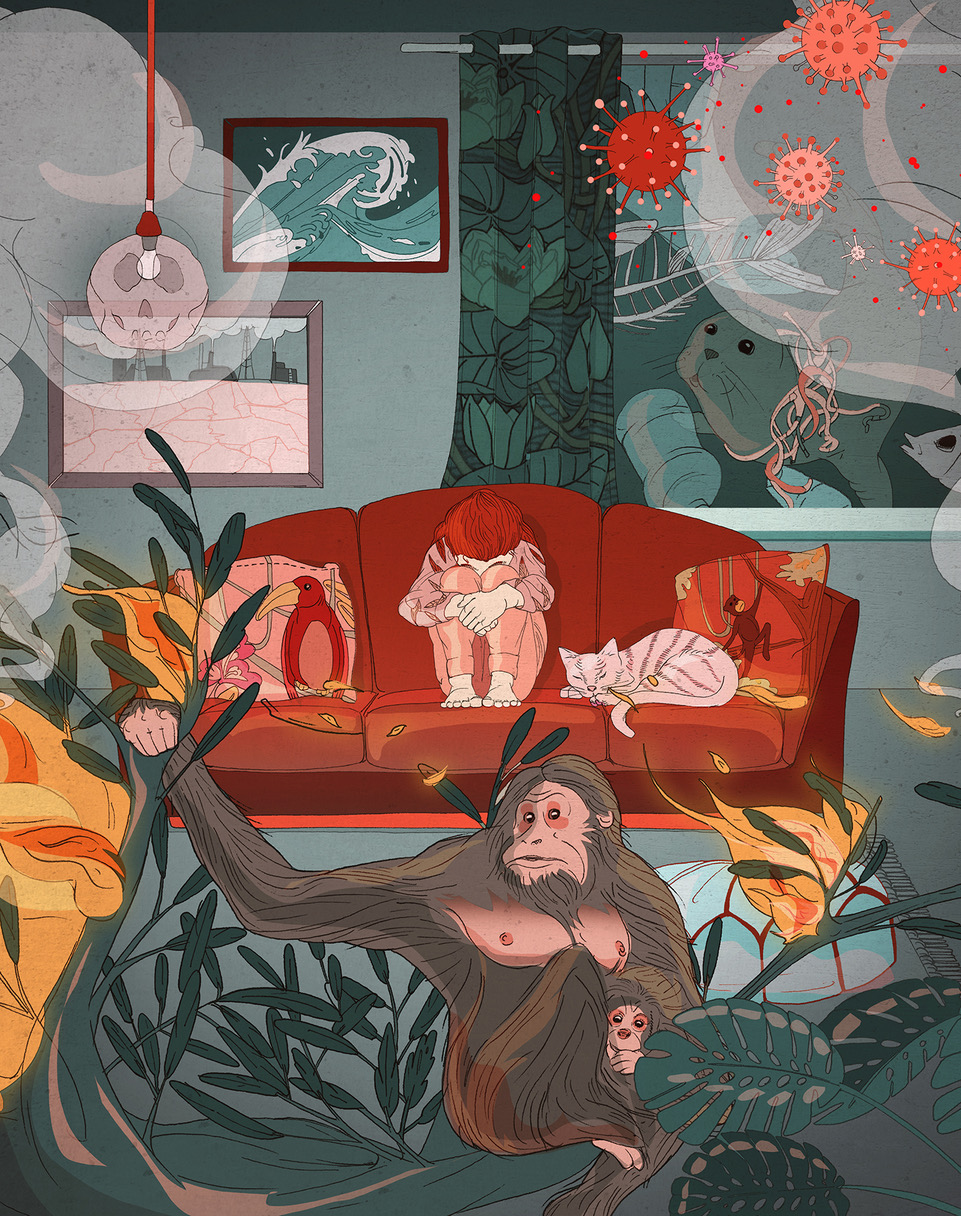 2. Tell us about your aesthetic.
Perfectionism led me to adopt a very precise drawing style. I use super-fine ink pens and the lines often look as if printed. My illustrations linger at the edge of kitsch, interrupted by a hint of darkness. I think my style is a reflection of my personality. Drawing plants and animals are the most natural thing for me and the easiest, too.
3. What is your favourite medium and why?
When I'm not in freelance illustration mode, I love painting with expansive brushstrokes on wood, more an expression of feelings, less precision and perfectionism. For work, I love the possibilities of digital editing, which makes life easier. Command-Z is one of my best friends.
4. What is your artistic process like?
Usually, inspiration hits me when I expect it the least. Images come to my mind, and when I'm quick and motivated enough, they find their way into manifestation on paper and the screen. I draw all the elements with pens on my favorite kind of drawing paper and then scan them to do the composition and coloring in Photoshop.
5. Who and/or what inspires your work?
I've recently been drawing dreams and future visions for people who commissioned me to do so. I love doing that. People's desires, fears and aspirations inspire me. I love finding symbols and color schemes that best represent what these humans want for their lives. Knowing that my images will accompany them on their path is very motivating and fulfilling for me. I also love getting inspired by our garden, the many plants living with me in my space and the natural world altogether. Until a couple of years ago, I was travelling a lot and all the experiences and impressions had an impact on my work as well.
6. What role does art play in your life? How does it change the way you view the world?
Although I'm a visual artist, I'm not extremely interested in visual art in general. Beautiful aesthetics and great concepts can enthuse me in some ways, but I personally am more touched by literature. Since I was very little I was an avid reader. Frequently, I got up an hour before I had to, to get in some reading before I had to leave for school. That hasn't changed much. I still get up early to read for two hours before I start my day. I love poetry, novels and non-fiction all the same. I'm still fascinated by the potential of a single book to change your whole life. I get obsessed with different writers and subjects and there are often around 15 books on my bedside table that I'm interested in and read interchangeably.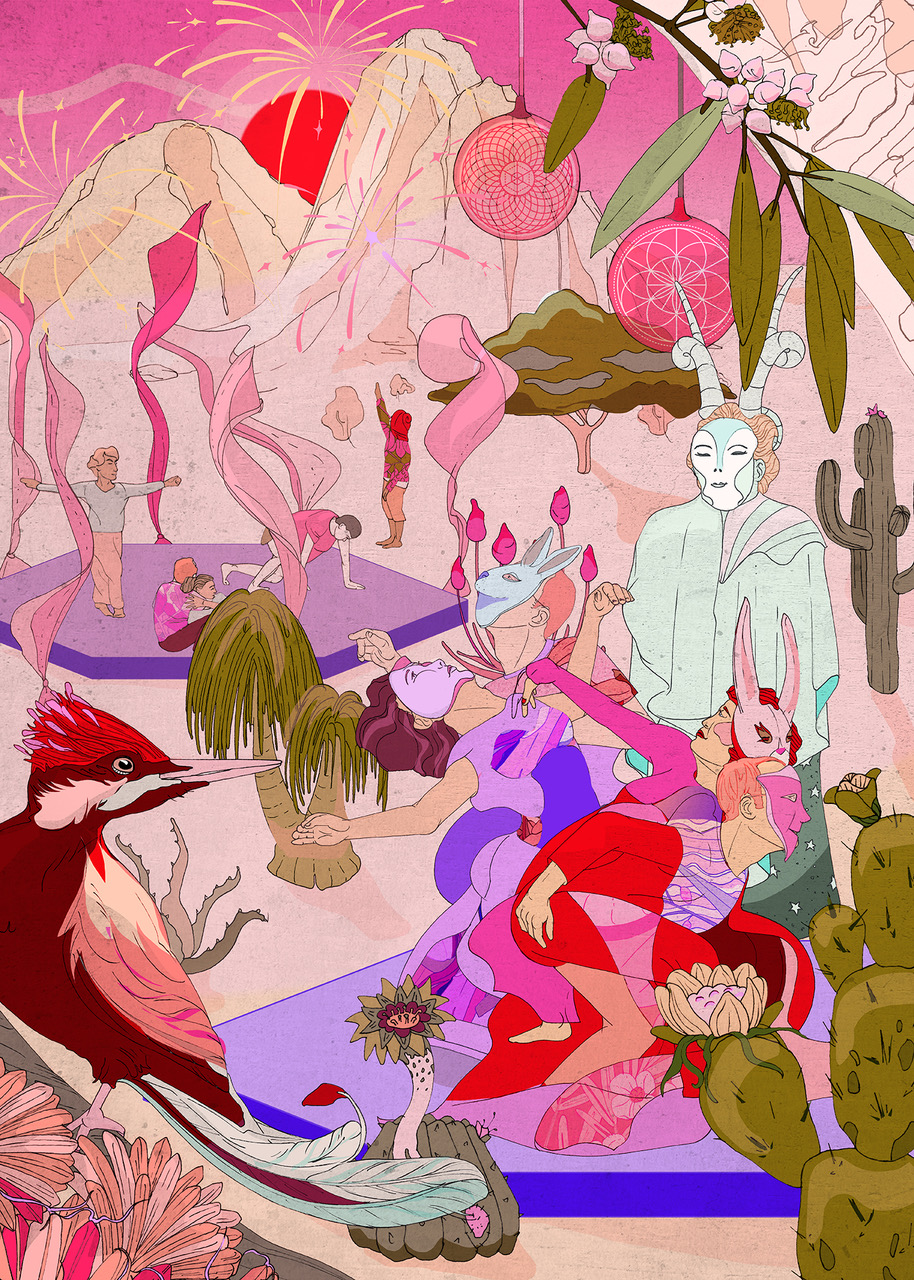 7. Where did you study?
I did my bachelor studies in Nuremberg and then finished my master's degree in 2017 at the University of Applied Sciences in Hamburg.
8. Where do you see yourself in five years?
In five years I hope to be living in a yurt or tiny house community somewhere in nature, together with some dogs and alpacas. My dream is to build a dance studio in the woods and offer retreats, movement workshops and a space for people to connect with themselves and their bodies. My partner and I are also talking about starting a CSA (community supported agriculture) farm. We're both very interested in regenerating land and reestablishing healthy ecosystems. I hope we will be moving in that direction in the near future.
9. What about in ten?
See above. I'm expecting it to be a long term project.
10. What do you hope to achieve with your art?
I hope to be able to create more visual images for inspiring people and sustain the freedom and independence that freelance work makes possible.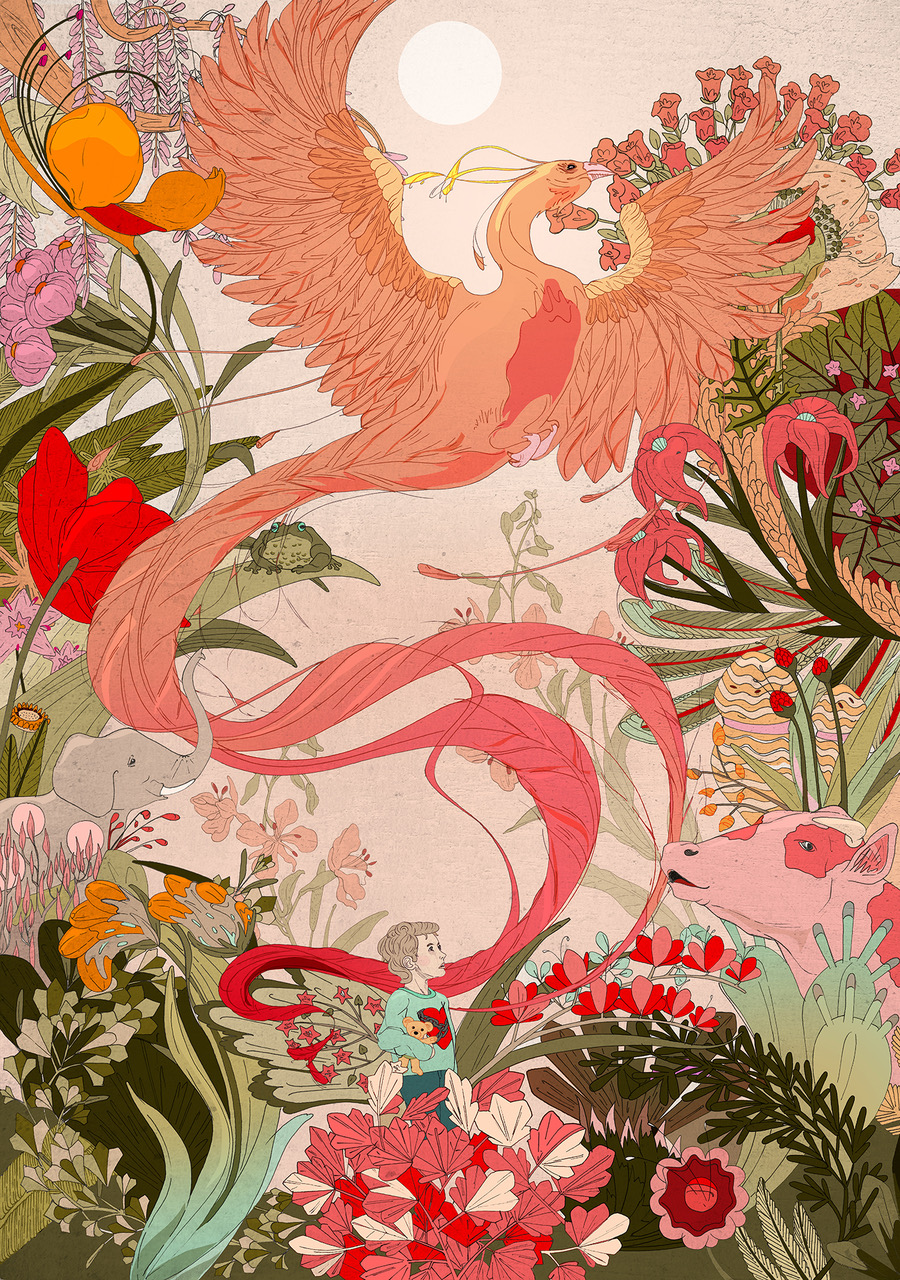 11. Now, tell us a little more about you as a person: what is your favourite food?
I just love food in general. Usually vegan and vegetarian. Especially Indian, Vietnamese and Ethiopian cuisine. I also love cooking and recently have been trying out many of Yotam Ottolenghi's vegetarian recipes, which all are very delicious.
12. Favourite book?
There are so many. Some writer's I used to be a little obsessed with are David Vann, Yael Hedaya and Margaret Atwood.
13. Favourite genre of music?
I enjoy so many different kinds of music and it very much depends on the mood I'm in. I've never been good at knowing what genre the music I like belongs to. Except when I was a teenager and only listened to death metal, but that's quite a while ago.
14. What are your hobbies?
I love many forms of movement. I do a lot of contact improvisation. I have been practising yoga for about 14 years now. BMC (Body Mind Centering) and Authentic Movement interest me very much. And I meditate every day.
15. If you weren't an artist, what would you be?
As mentioned above, my dream is to own a dance studio with some people somewhere in nature. I also consider working as a counsellor or therapist in the future. I'd love to help people on their journey of healing. And I enjoy teaching yoga and other movement practices.