Instagram:
@rang.dooneh
1. What's your story? Where are you from?
I was born in Tehran, Iran. I am a freelance illustrator and an interior designer. In my childhood, I was full of dreaming and I loved seeing illustrations in books and magazines. I was collecting the illustrations from the books and made another story for them. So I had a story for all the things I had; like my dolls, my colored pencils, my shoes and everything.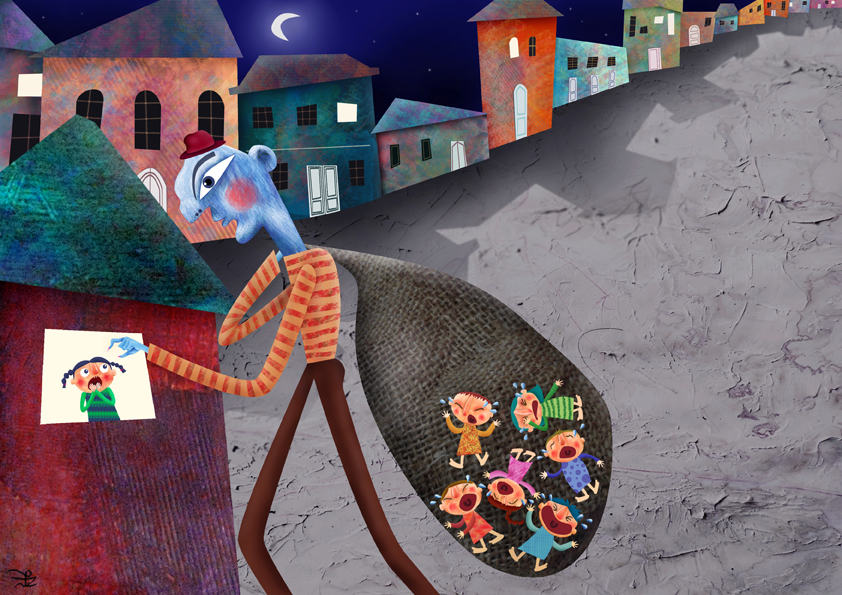 2. Tell us about your aesthetic.
I love bright colors and patterns. In my illustrations, I use different colors and cute patterns to have a happy frame for children.
3. What is your favorite medium and why?
After lots of practice and trying out acrylic and colored pencils, I chose digital art. It's fast and best for projects that have to be delivered soon, and I'm sure that the undo button is faster than an eraser ;) Digital pens are magical and they can represent the traditional styles like oils, acrylics, pen and even mixed media.
4. What is your artistic process like?
At first, I write down the subject. Then I try to see that subject everywhere. Most of the ideas come to me while I'm reading a book or when I'm walking or even when I'm cooking ;) When I get an idea, I write it down and work on it later. Then I make a simple sketch of it and do the color. Finally, I finish it at photoshop.
5. Who and/or what inspires your work?
Mostly nature. I love finding strange shapes in the clouds or between the leaves of the trees. These shapes are wonderful and never-ending.
6. What role does art play in your life? How does it change the way you view the world?
As I love the colors, I pay attention to colors of the things and try to imagine them with different colors to find out how I feel them. So I'm really into color psychology and love to choose the best colors for my home and the way I dress.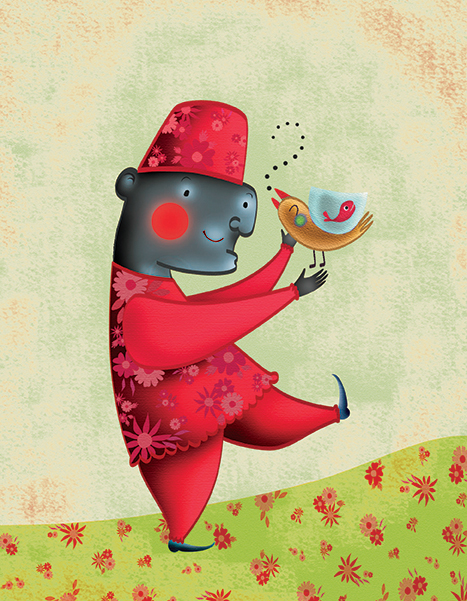 7. Where did you study?
I studied Interior Design at Shahid Beheshti University in Tehran, and different illustration courses. But I still have a long way to learn.
8. Where do you see yourself in five years? Working in an agency?
As a freelance illustrator, I hope to make a good progress in my work and have my studio to do projects and maybe teaching.
9. What about in ten?
Nobody knows what will happen. But in my dreams, I have a beautiful advertising studio with some intelligent employees in different fields of art.
10. What do you hope to achieve with your art?
I hope my art force people to think more and more and connect people together around the world.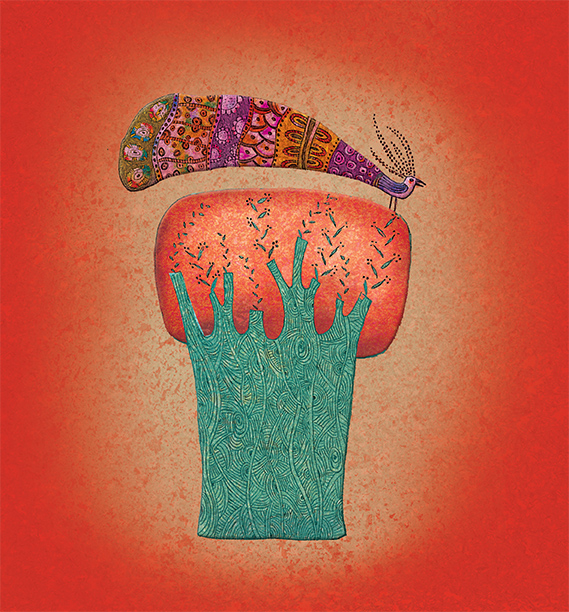 11. Now, tell us a little more about you as a person: what is your favorite food?
Most foods in Iran are really delicious. But my favorite is
Baghali polo
. I strongly suggest to try it if you travel to Iran.
12. Favorite book?
"One hundred years of solitude" by Gabriel Garcia Marquez. It was a magical book that gave me lots of ideas and imaginations.
13. Favorite genre of music?
It depends on my mood. But when I'm working I'd prefer to listen to Persian traditional music.
14. What are your hobbies?
Going shopping. Even if I don't want to buy anything, I love to go to a shopping center and see what's the new trends
15. If you weren't an artist, what would you be?
Maybe I was an engineer in a field related to art. Like an architecture engineer.