Instagram:
@rankobayashi.illustration
Twitter:
@dukani
Tumblr:
www.ranwonder.tumblr.com
Behance:
www.behance.net/rankobayashi
Shop:
www.suzuri.jp/RanWonder
Website:
www.ranwonder.net
1. What's your story? Where are you from?
I'm from Yokohama-shi, Kanagawa in Japan. A Gemini was born in June, I grew up near the sea. I started drawing as a child and it was expected that I'd be working with art in the future. 日本の神奈川県横浜市出身です。6月生まれのふたご座です。海の近くで育ちました。子供の頃から絵を描くことがライフワークでした。将来は絵を描く仕事に就くだろうと幼い頃から予感していました。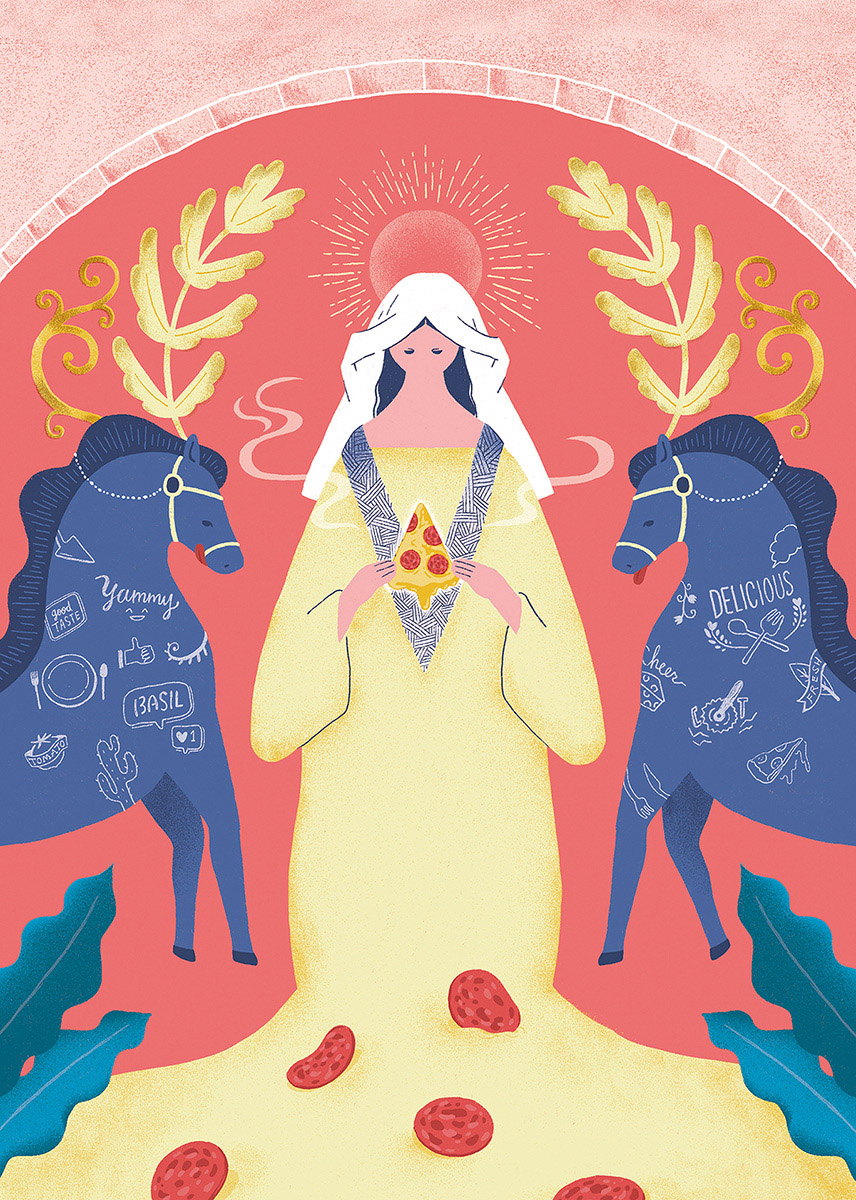 2. Tell us about your aesthetic.
By including humor and a grayish motif in a colorful and pretty world view, we are expressing not only cute but also multifaceted expressions. カラフルで可愛らしい世界観の中に、ユーモアやグレイッシュなモチーフを含むことで、 かわいいだけじゃない多角的な表現をしています。
3. What is your favourite medium and why?
I like Photoshop. As I was used to using Adobe software as a designer, I still find this software very easy to draw. Recently I draw with my iPad pro and procreate everyday and this is also very fun. フォトショップが好きです。デザイナーの頃、Adobeソフトに慣れ親しんでいたので、今でもとても描きやすく感じます。最近はiPadproとprocreateでも毎日描いていて、こちらもとても楽しいです。
4. What is your artistic process like?
I will line up the keywords and roughly draw something with a pencil. Then, I will scan and import into digital tools. I draw mainly with Photoshop + Pentab but recently, I have been drawing with an iPad + Apple pencil. キーワードを並べて、思いついたラフを鉛筆で描いていきます。そのあとスキャンしてデジタルツールへ取り込みます。主にPhotoshop + ペンタブで描いていますが、最近はiPad + Apple pencilで描く事も増えてきました。
5. Who and/or what inspires your work?
Taro Gomi, Mizumaru Anzai, James Jarvis, Jean-Thomas "Tomi" Ungerer, Edward Goaly. And my mother, who loves foreign fabrics. 五味太郎、安西水丸、ジェームス・ジャービス、トミー・ウンゲラー、エドワード・ゴーリー。それから海外のファブリックが大好きな母
6. What role does art play in your life? How does it change the way you view the world?
It is just like life work. It tells us that there are fun things in life and in the world. ライフワークです。人生や世界には楽しいことがあると教えてくれるもの。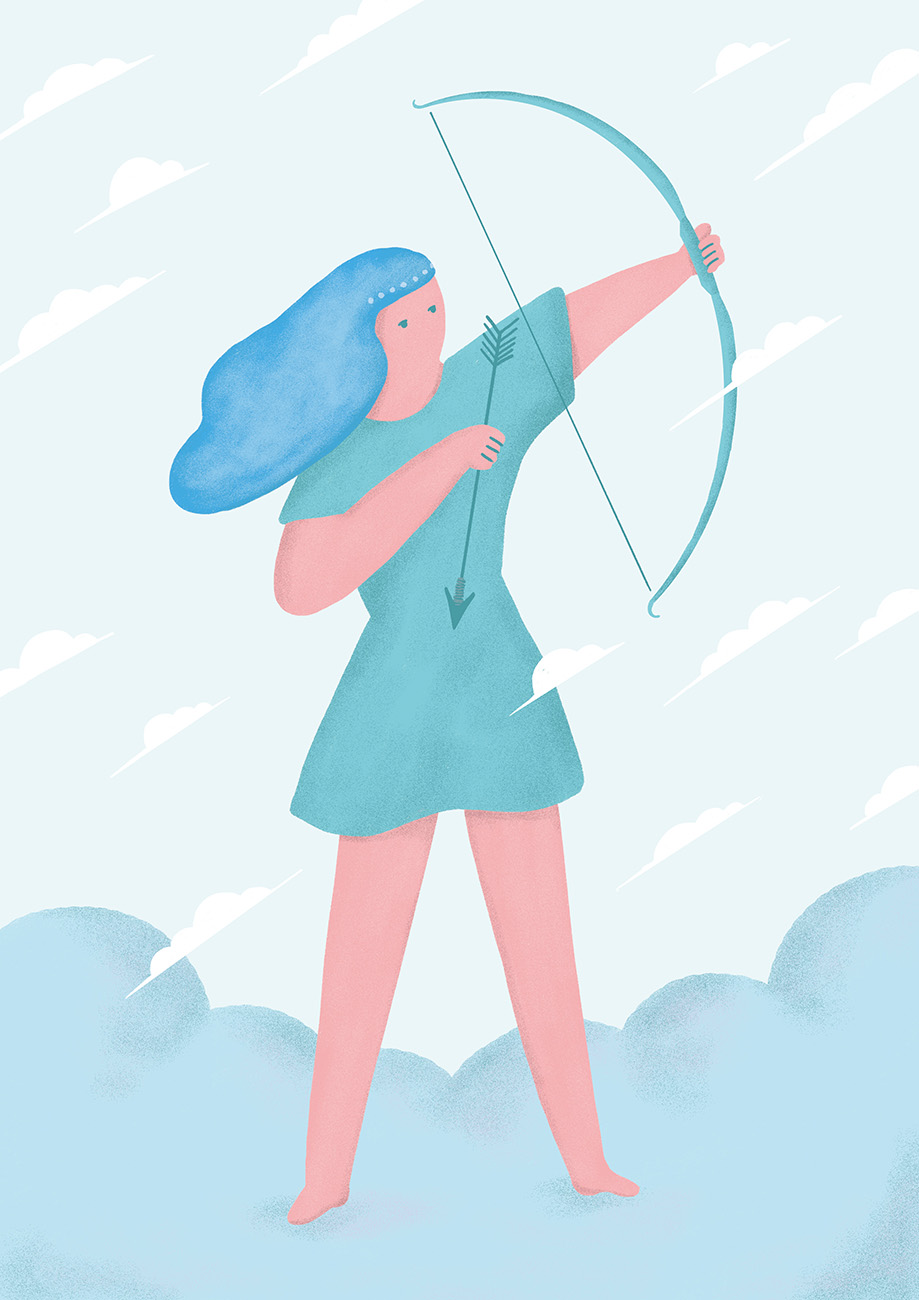 7. Where did you study?
I studied design at a vocational school in Shibuya and worked as a designer for advertisements. Since I was in charge of illustration jobs more frequently, I started to learn illustration seriously at the pallet club in Tsukiji. Besides that, all of it is self-taught. 渋谷にある専門学校でデザインを学び、広告関係のグラフィックデザイナーとして働いていました。仕事でイラストレーションを担当する事が多くなったので、思い切って築地にあるパレットクラブスクールで。本格的にイラストレーションを学び始めました。その後は独学です。
8. Where do you see yourself in five years?
I think that I will be drawing illustrations as usual but I want to increase the expression method by challenging myself with various tools. 相変わらずイラストレーションを描いていると思いますが、色々なツールにチャレンジして表現方法は増やしていきたい。
9. What about in ten?
It would be great if I could work with a wide variety of designers and also work in things like packaging, miscellaneous goods and interior decorations. I feel joy in building creativity with someone. パッケージ、雑貨、インテリアなど多種多様なデザイナーさんと仕事が出来ていたら最高です。誰かとクリエイティビティーな仕事を築いていくことに喜びを感じます。
10. What do you hope to achieve with your art?
I hope someone will enjoy looking at my artwork with appreciation and its something that will remain in their heart. As time passes, I feel that I am getting closer to the goal. I want to fight and sadness away by increasing enjoyment. 私のアートワークを鑑賞して誰かが楽しんだり、心に何かが残ったりする。その回数が増えれば増えるほどゴールに近づいている気がします。楽しみが増えることで争いや悲しみを遠ざけてほしい。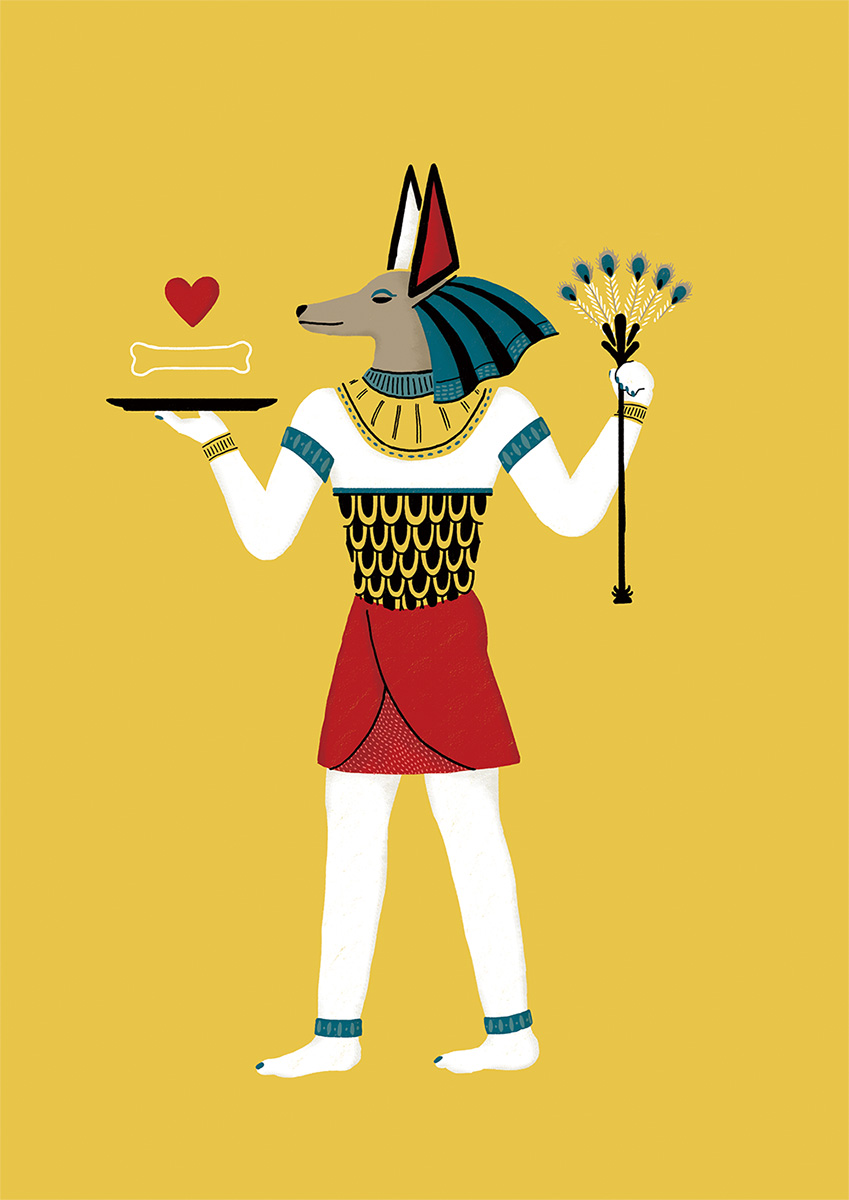 11. Now, tell us a little more about you as a person: what is your favourite food?
All vegetables and super spicy curry! すべての野菜と超スパイシーなカレー!
12. Favourite book?
Edward Goaly's " L'Heure Bleue ", Paul Coelho's "Al Alchemist" エドワード・ゴーリーの「蒼い時」と、パウロ・コエーリョの「アルケミスト」
13. Favourite genre of music?
I like music regardless of genre and the most I listen to is indie rock. 音楽はジャンルを問わず好き、一番聴いているのはインディーロック。
14. What are your hobbies?
Games, play with my dogs (3 poodles), wander around town ゲーム/犬と遊ぶ(3頭のプードル)/街を散策すること
15. If you weren't an artist, what would you be?
I might like working as a researcher or a museum staff because I like dinosaurs and deep-sea fishes 恐竜や深海魚が好きなので研究者か博物館のスタッフとして働きたいかも。