Instagram: @rastovicfilip
Website: www.filiprastovic.com
1. What's your story? Where are you from?
I'm Filip, a freelance graphic designer from Novi Sad, Serbia! I'm 28. One of my earliest childhood memories is from my kindergarten yard. I would draw buttons and screens on a folded piece of paper. Then I'd play with it, imagining the piece of paper was some sort of high tech mobile device, that allows me to speak to my intergalactic commands. I'd make these devices for other kids as well, so all of us could play.
Later on, when I got my first Sega Genesis I knew I was going to make computer graphics for a living. I'd spend hours admiring these 2D video games. It was unbelievable to me that some people create these amazing worlds and actually make a living out of them! So I started dabbling with graphic design. Animated PowerPoint presentations were my medium. I would design a bunch of them, during high school I used to sell these presentations to my classmates, who later turned them in for grades.
I played a lot of video games as well. Sega Genesis, Nintendo 64, Gameboy, Gameboy Advance and a bunch of PC games too. Then I discovered World of Warcraft. It blew my mind. I was never anti-social, but the world in this game was just amazing. So colorful, I couldn't get enough of it.
Today I work as a freelancer from a coworking space in my hometown. I find it stimulating to hang around other freelancers. I spend my time doing client work ( corporative web design and 3D) and working on my personal projects, mostly daily renders. I also spend a lot of time watching 3D courses. I have millions of side projects as well (don't we all?). I studied computer science and engineering. I didn't really want to work as a software engineer so I combined some coding skills I have developed with my design skills and I started offering web design services. I got bored of web design so I picked up 3D. After one year of learning, I got my first client.
Even though I knew what I wanted to do since I was a kid, I got kind of lost during my adolescent years. It took me some time to put the pieces back together.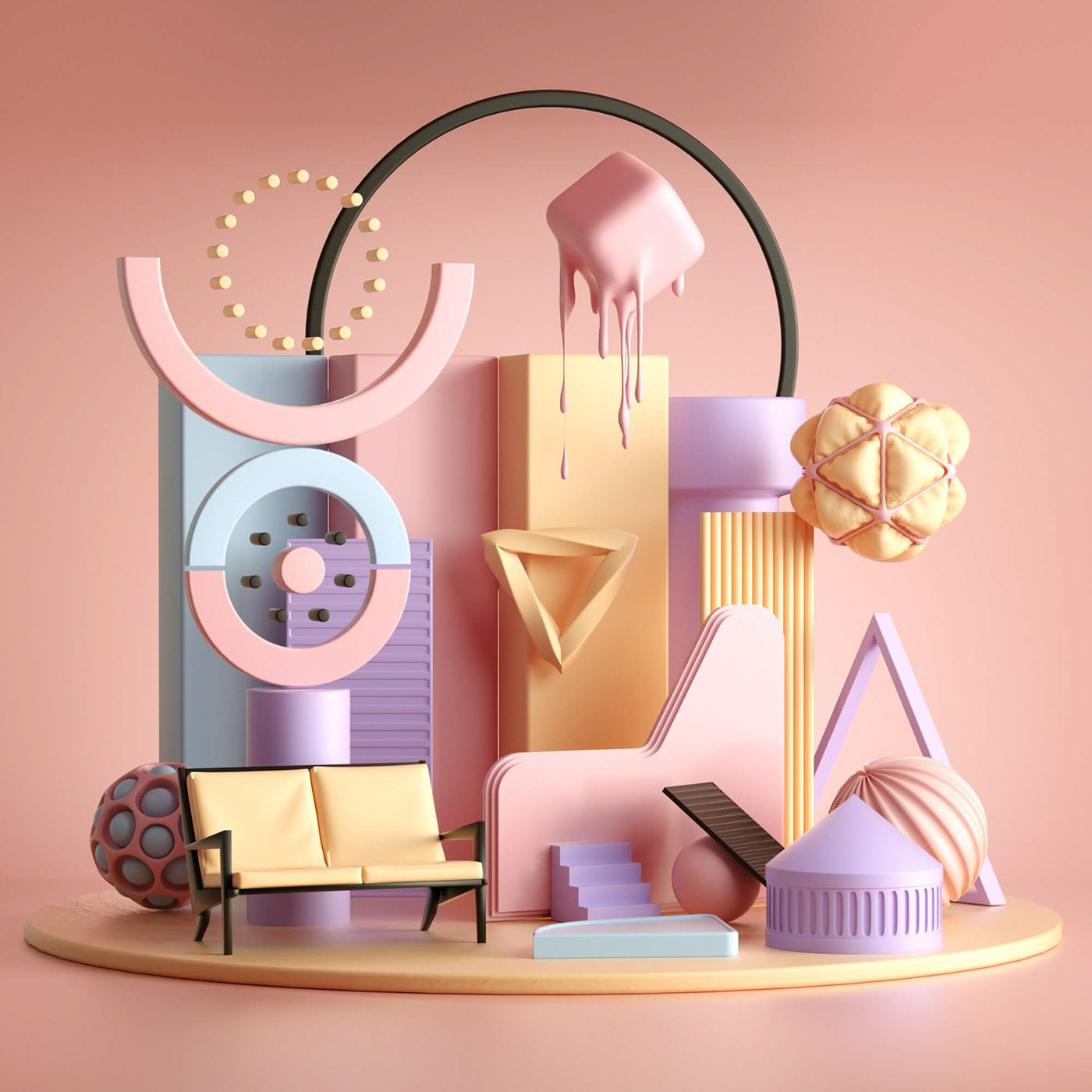 2. Tell us about your aesthetic.
I don't think about it that much. I think my aesthetic comes from the level of skill I currently have. My work looks the way it does because I can't make it look better at the moment! I learn every day.
The aesthetic is digital, minimalist and abstract. I like isometric projection too. It reminds me of retro games I used to play on my Gameboy emulator. People tell me my work looks edible. I like trying new stuff, staying consistent is a bit hard. I also don't spend a lot of time on one piece, most of my work is made within one day.
I'm learning about cinematographic lighting techniques at the moment and hopefully, my work will have a new look soon enough.
3. What is your favourite medium and why?
It's 3D because I'm a computer nerd! Tools I use are Cinema 4D, Octane Render, Illustrator, Substance Painter & Photoshop.
4. What is your artistic process like?
It's always changing. Right now I tend to produce a series of related images. I collect references for my subject: taking photos, Google, Pinterest. Then put it all into PureRef and analyze the shapes. I let it all accumulate and then I start 3D modelling. After modelling, I begin the texturing phase. Then the lighting. Then I render the image and make some edits in Photoshop.
When it comes to client work, the process is relatively the same plus revisions. I first do clay renders of my images. The client gives me conceptual feedback. I change the design. Once the concept is approved I start the rendering phase. We do revisions once again and we're finished.
5. Who and/or what inspires your work?
I like video games, films, cartoons, architecture and product design. It's after watching Wes Anderson's film that I realized I could become a designer professionally. Robert Yeoman is my favourite cinematographer. I also like Stanley Kubrick, Alfred Hitchcock, David Lynch, Ridley Scott and Roman Polanski. When it comes to other digital artists I like: Beeple, The Rusted Pixel, Peter Tarka, Gustavo Henrique, Ash Thorp, Kuciara, Deathburger, Sariselka, Polygonrunway, wes_cream. I also like Michael Whelan, Joan Cornella, H.R. Giger, Ghibli studio. Disney and the art of World of Warcraft.
6. What role does art play in your life? How does it change the way you view the world?
If I'm too busy with client work and I don't create something for myself, I think about it obsessively when I go to sleep, sometimes dreaming about it. I find pleasure in making stuff. Sometimes I'm ready to suffer in order to create something, like working very long hours, every day of the week. But I feel it's worth it.

How it changes the way I view the world -I try to figure out how things are made of, what materials are used and how I would reproduce it in 3D.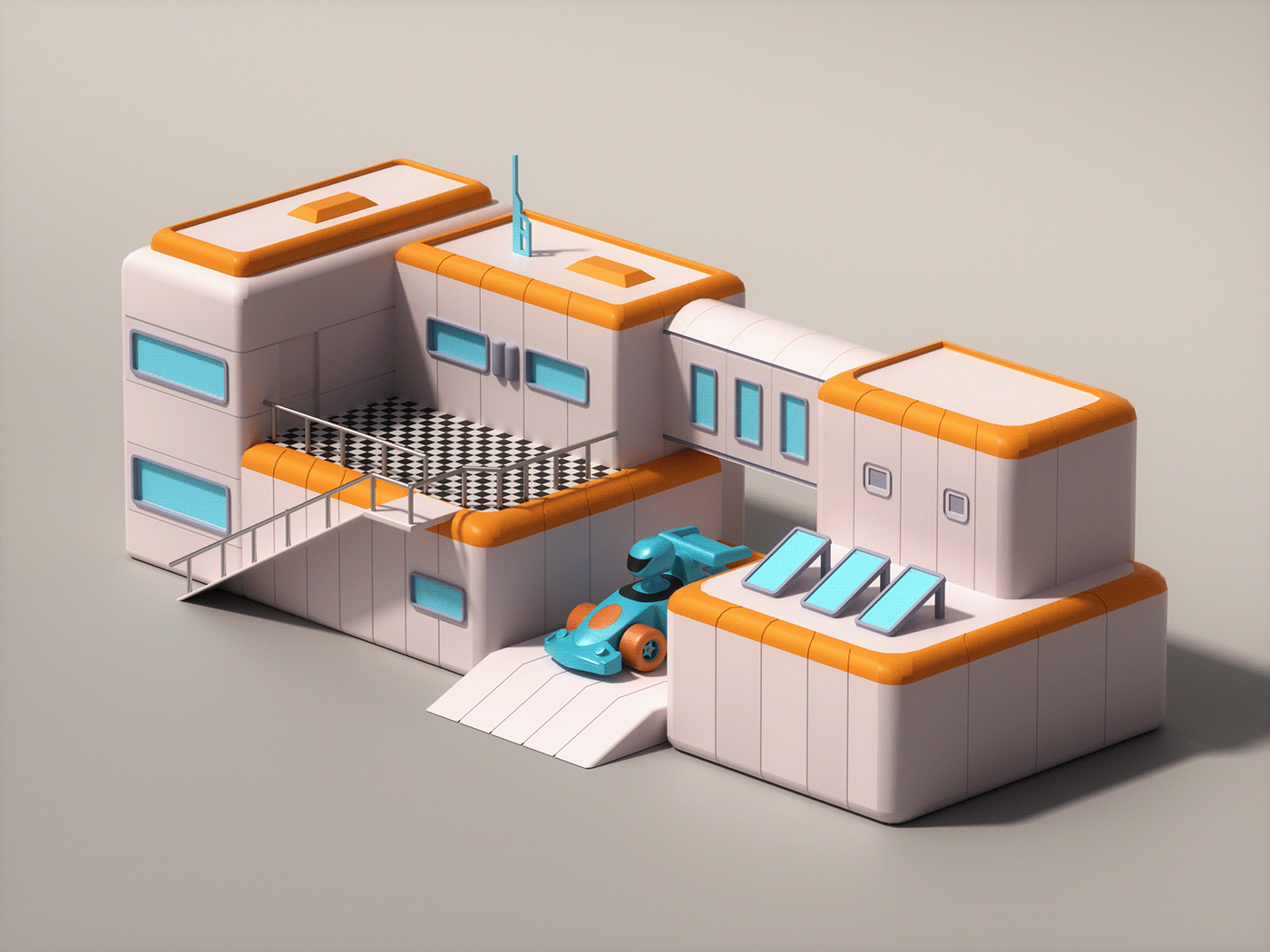 7. Where did you study?
I studied in my hometown, Novi Sad. Art/design schools are looked down upon here where I live, and I thought I had to become a programmer in order to make video games. So I studied computer science. It was an okay 4 years program, nothing special, but it took me some time to figure out that I don't want to be a programmer. I listened to all of my bachelor courses, and even started writing my thesis, but dropped out without graduating due to the lack of motivation to deal with programming. Together with my friend, I published a video game called Trial And Terror during our studies. It's available on Steam and Android.
Then I got my first job as a front-end developer/web designer. Worked in that field for free years, started freelancing as a web designer after that. Then I got into 3D almost two years ago.
8. Where do you see yourself in five years?
I'd like to learn more about cinematography, storytelling and just become better at 3D. I see myself still working as a freelancer with an established 3D client base and some sort of side-project that would eventually generate income without client work.
9. What about in ten?
Workwise -I'd like to stop doing client work and sell my own stuff to my own audience.
10. What do you hope to achieve with your art?
Freedom from working for clients? Not sure. I make stuff because it's fun and challenging. Inspiring others to create stuff for the sake of creating stuff / telling a story seems like a good cause.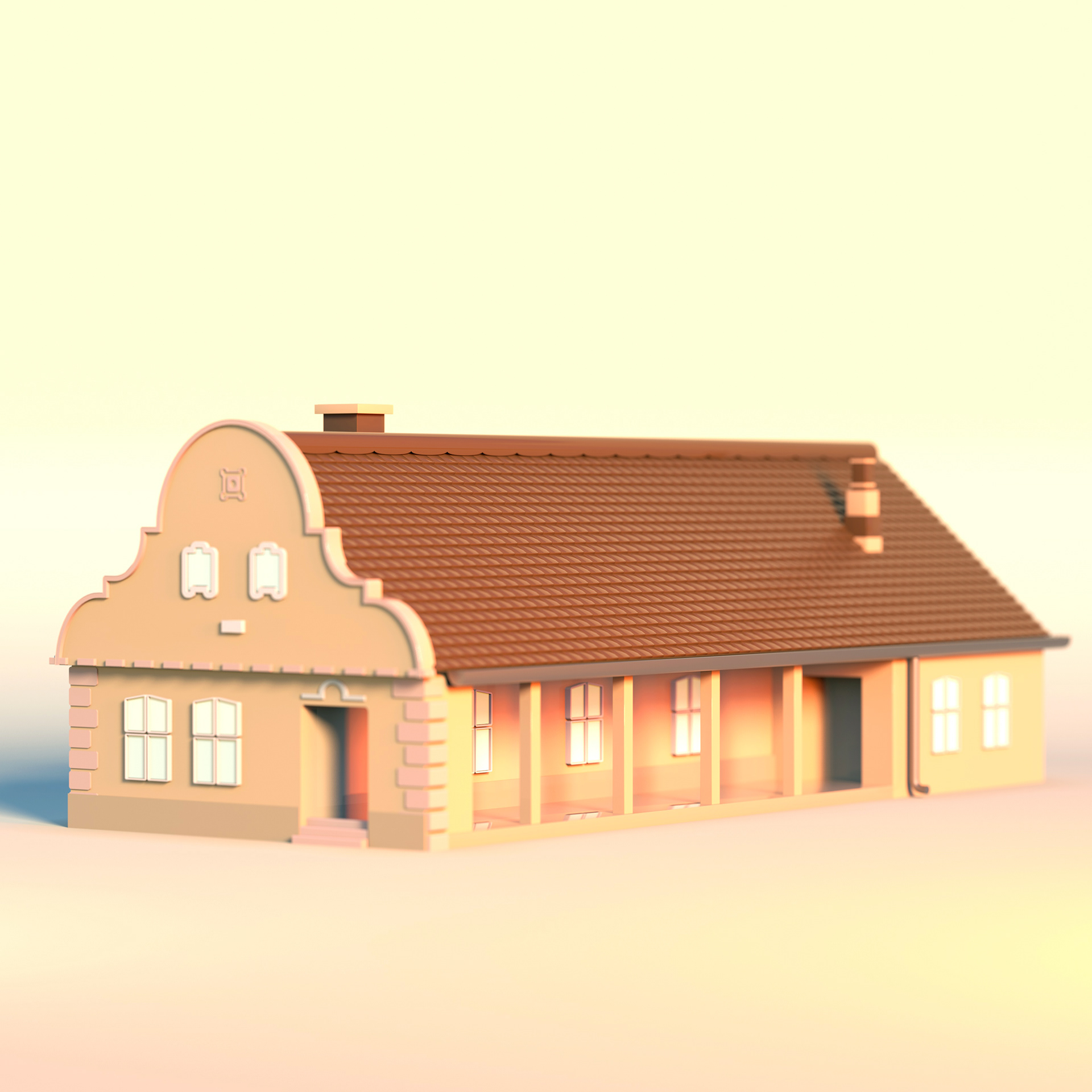 11. Now, tell us a little more about you as a person: what is your favourite food?
I like fruits, nuts and vegetables. I like meat too, especially cevapcici, Serbian grill. I don't eat that much tho. I like beer & rakija as well.
12. Favourite book?
Dostoyevsky is my favourite writer, so Brother's Karamazov. For business books, I like the Win Without Pitching Manifesto from Blair Enns and Influence by Robert Cialdini. I think these books are super important for anyone who wants to work as a freelancer in the design industry.
13. Favourite genre of music?
Rock and Roll mostly! But I also like synthwave, heavy metal, trip-hop, stoner, techno, psytrance, gypsy jazz and old school hip hop. Lately, I've been listening to Morcheeba a lot. Also some great Serbian / Croatian bands like Svemirko, Repetitor, Fantom, Darkwood Dub, Azra, Daliborovo Granje.
14. What are your hobbies?
I'm a new driver so I like driving around, also playing the guitar, tin flute, partying, exercising (sometimes), reading, swimming, hiking. Video games!
15. If you weren't an artist, what would you be?
David Attenborough? Explorer of nature haha. I'd like to go to these crazy places like jungles and shoot documentaries while living with animals. I'd probably break my leg sooner than later. Maybe a musician as well. Or an actor.