Instagram:
@raulsoria_
Website:
www.raulsoria.de
1. What's your story? Where are you from?
I was born in Zaragoza, Spain, had a happy childhood, got a Degree in Tourism Management, came to Berlin to learn German, stayed for the parties and ended up studying Visual Communication and becoming an illustrator.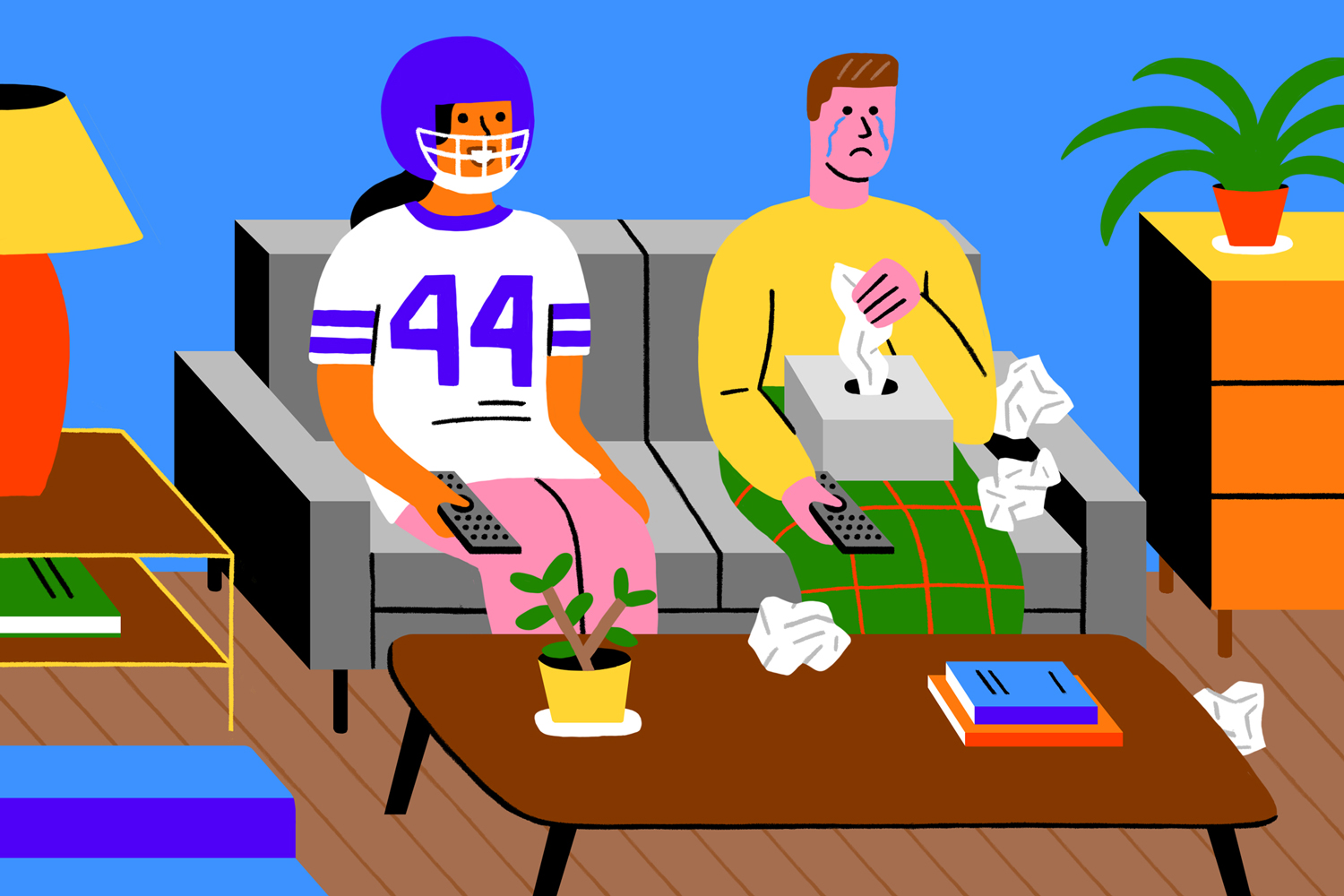 2. Tell us about your aesthetic.
I like to keep things simple and I want my images to be easily readable, accessible, clever and somewhat friendly. I normally work with vivid flat colors and very few lines, although lately, I'm increasingly enjoying outlines. Basically, I draw people doing things in places.
3. What is your favourite medium and why?
I do everything with a Wacom and Photoshop because it saves time, materials and room, and I am always short on time, the world is short on materials and room is very expensive in this city.
4. What is your artistic process like?
Totally average, I guess. Everything happens on the same psd file. First, I sketch ideas very roughly until I have one or two that convince me. There can be a lot of suffering in that part of the process. Then I redraw them until they look presentable, show them to the art director, get feedback, fill shapes with colors, draw the final lines, change the things I don't like and then it's finished.
5. Who and/or what inspires your work?
The internet!
6. What role does art play in your life? How does it change the way you view the world?
I read books, I watch series and movies, I listen to music, sometimes I go to arty events and exhibitions. Those things definitely have an influence on my views about things, of course. Like the news, I read or watch. That's what cultural products do.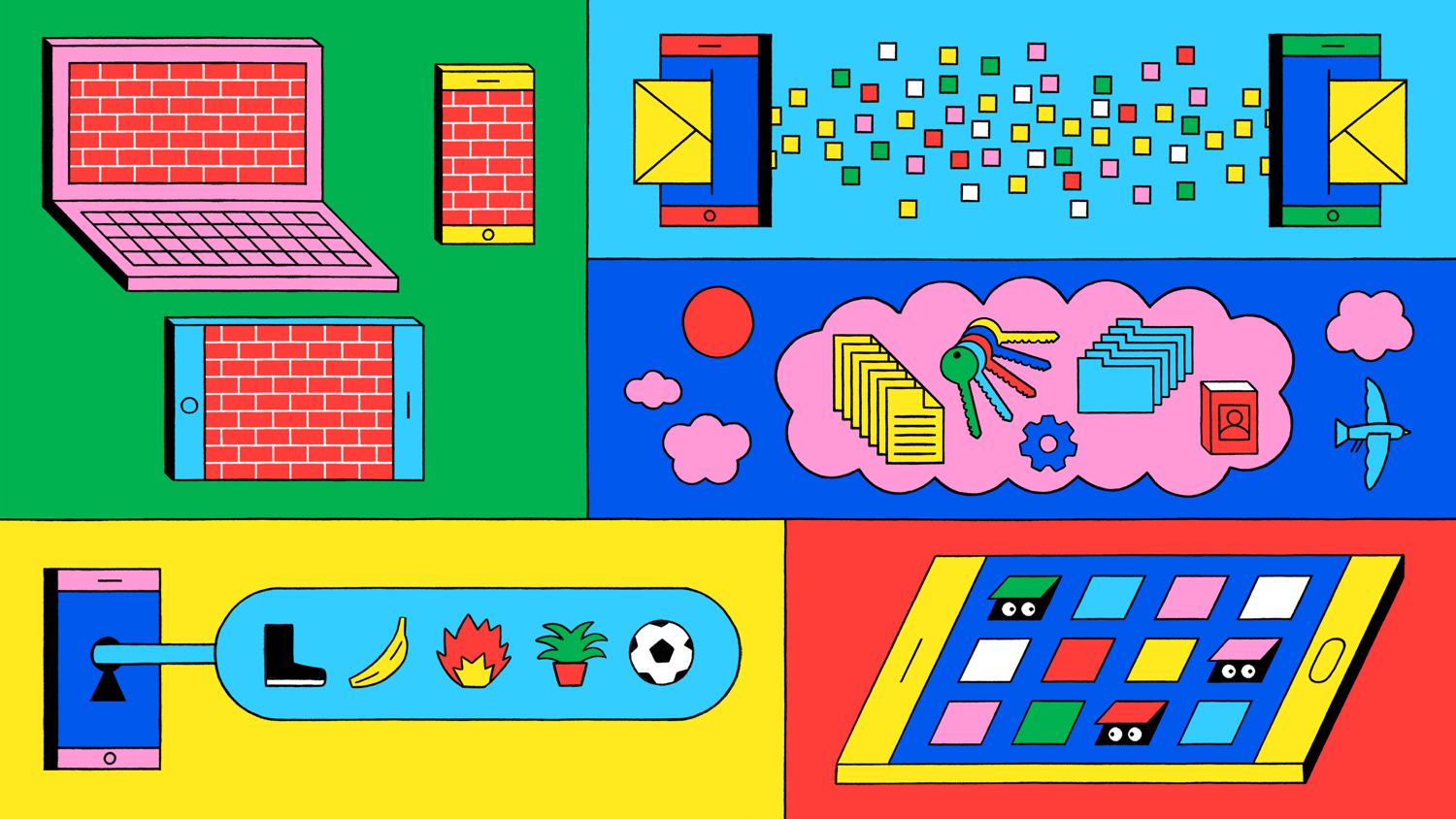 7. Where did you study?
I started Communications Design at the Potsdam University of Applied Sciences and finished it at the Berlin University of the Arts, where it's called Visual Communication.
8. Where do you see yourself in five years?
Hopefully, living in a place where right extremists aren't in power, keeping an acceptable work-life balance, maybe even enjoying some financial stability.
9. What about in ten?
Same as above, working less, earning more.
10. What do you hope to achieve with your art?
I wouldn't call myself an artist. I have a lot of respect for that word. I rarely feel the need or desire for expressing myself or transcending in any way through my work. It happens sometimes, but really not very often. This might change in the future. But at the moment I am more comfortable labeling myself as a service provider since my job mostly consists of getting a task from a client and trying to solve it as good as I can, so the final product works, people like it and everyone is happy. I don't have any concrete expectations or goals. Right now I'd just like to get to work on nice projects with good people and to get paid fairly for it, maybe make some nice objects that others would want to wear or to have in their homes. Ideally, that should give me enough resources to live a decent life. Plus a couple of highlights along with my career and some sort of recognition. That'd be it.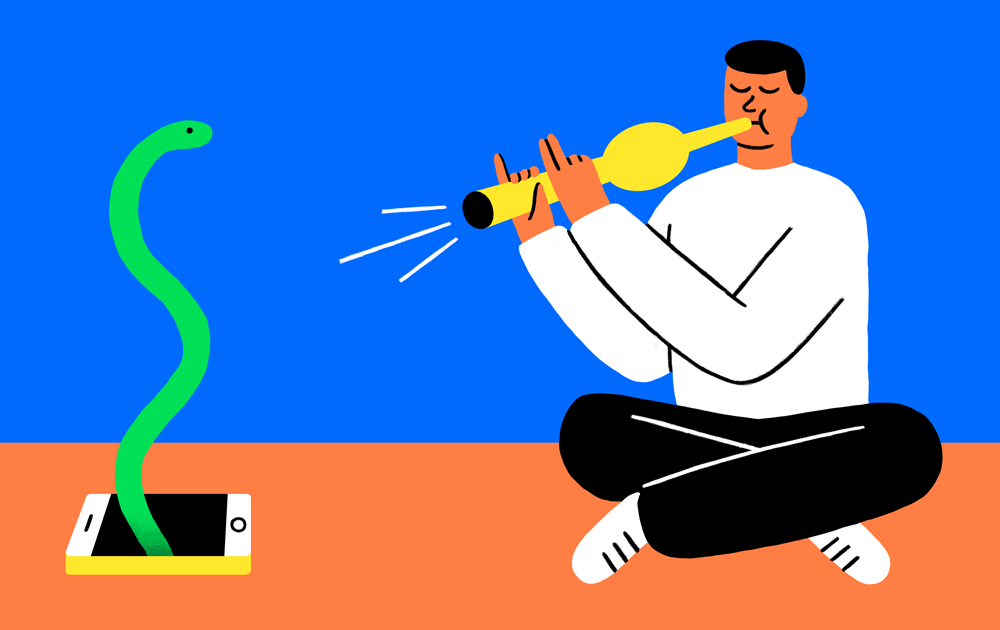 11. Now, tell us a little more about you as a person: what is your favourite food?
Ice cream.
12. Favourite book?
I don't have one favorite, but the last two I enjoyed were On the Edge by Rafael Chirbes and The Pisces by Melissa Broder.
13. Favourite genre of music?
Well, I like a lot of them. I like hip hop, deep house, some RnB, some jazz, also flamenco, copla, rumba, salsa… But at the moment I spend most of the day listening to trap and reggaeton. A lot of reggaeton. I don't know how it could come to this.
14. What are your hobbies?
Doing whatever with my wife, walking the dog, reading, some clubbing once in a while.
15. If you weren't an illustrator, what would you be?
I would probably do something related to politics.