Instagram:
@rcusso_illustration
Behance:
www.behance.net/rosercusso
1. What's your story? Where are you from?
Hi, nice to meet you! My name is Roser Cussó and I am 25 years old girl from Barcelona. I've been living in Denmark since last October of 2015 when I decided to move to the north of Europe to find new inspiration in the cold weather. After studying Art History I decided to grab again a pencil and a notebook and try my luck with illustration.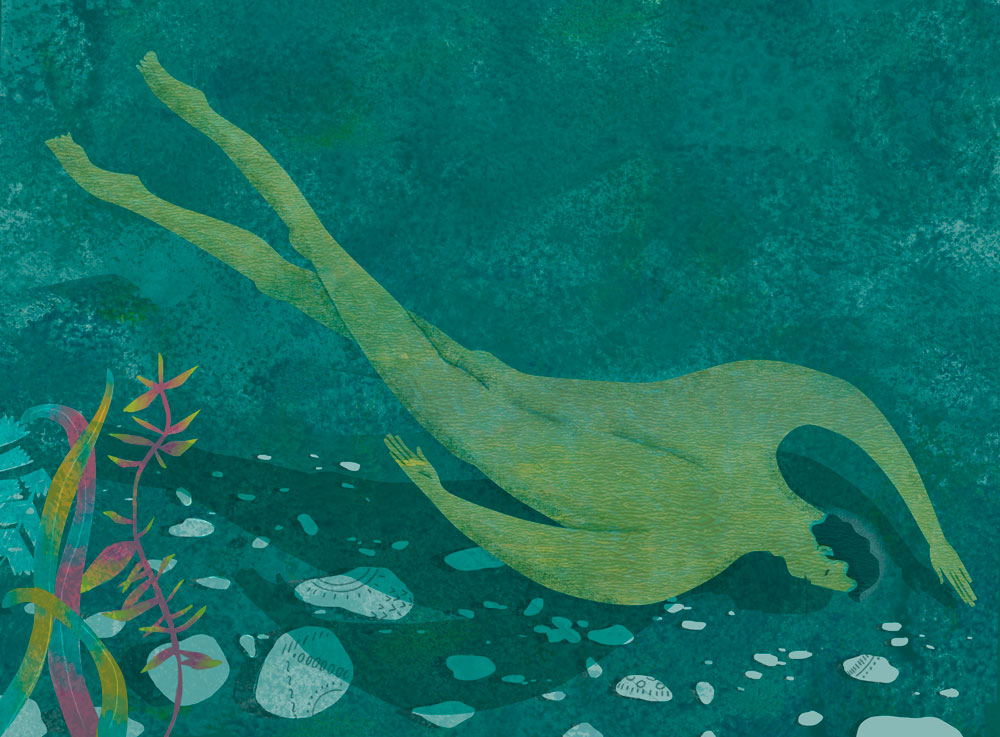 2. Tell us about your aesthetic.
I hope my Aesthetic is not defined yet. I'm in a process of my work where I'm not sure where I'm going so I try every technique and material that I have next to me. Just one thing is clear: I really like to give a handmade touch to my illustrations.
3. What is your favourite medium and why?
My favourite medium is the one that I don't have control over it. Currently this medium is gouache.
4. What is your artistic process like?
I like to start with a handmade process and sometimes finish it digitally. I use materials as acrylic, gouache, oil paint, pencil colours, rubber, crayons, etc. I experiment with them, mixing, overlaying them, trying to find new textures in every possible way. Mistakes on the paper are my best friends to find new artistic solutions that I will apply on my work. Every project is a new challenge and a new opportunity to increase my artistic skill.
5. Who and/or what inspires your work?
I watch many images every day through social media and books, I can't remember many names but I know that what inspires me is not just illustrators but creative people that are passionate with their work.
6. What role does art play in your life? How does it change the way you view the world?
For me is the other way around, world changes the way I do my art. I get inspired by things that happen around me.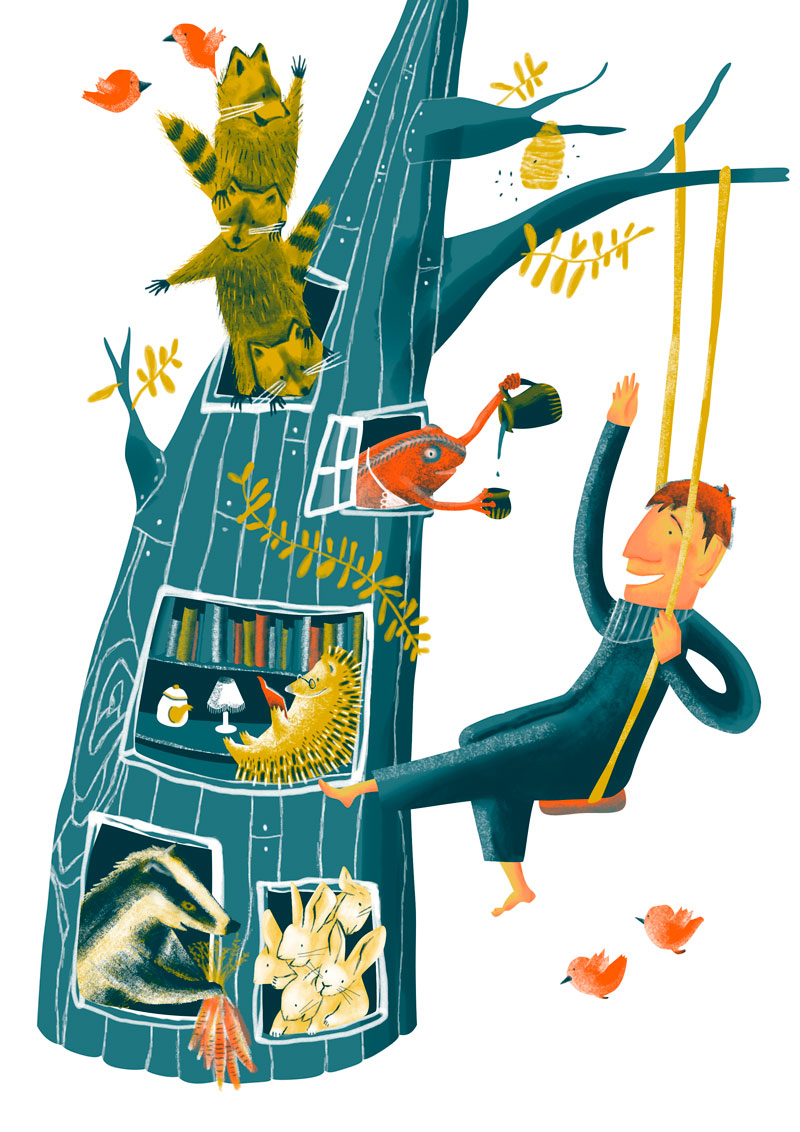 7. Where did you study?
In Barcelona I did a Postgraduate in Creative Illustration and Visual Communication Techniques in Escola Eina. In Denmark I studied in The Animation Workshop where I've been part of the new course called Drawing & Visualization.
8. Where do you see yourself in five years? Working in an agency?
I see myself working in a studio together with other illustrators. Hopefully creating projects together.
9. What about in ten?
I hope in ten years I would be able to work as a full-time freelance illustrator. For the moment I have to combine it with other jobs.
10. What do you hope to achieve with your art?
I want to explain with illustration things that happen in the world in a playful way.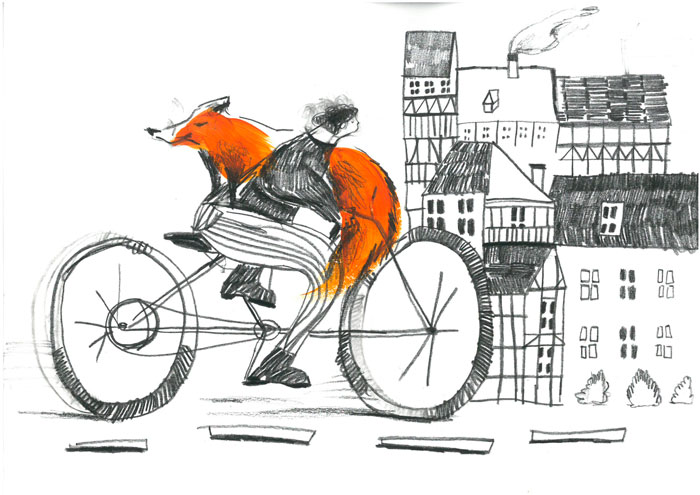 11. Now, tell us a little more about you as a person: what is your favourite food?
Pasta Carbonara
12. Favourite book?
The Physician by Noah Gordon is the best I've read for the moment
13. Favourite genre of music?
Indie folk Music
14. What are your hobbies?
Sunbathe under the winter sun
15. If you weren't an artist, what would you be?
I guess I would be working in a laboratory growing cellules.