Instagram:
@rdmnvc
Dribbble:
www.dribbble.com/rdmnvc
1. What's your story? Where are you from?
Hi, my name is Ivana. I grew up in Novi Sad, Serbia. It's a nice town where girls are beautiful and people in general are pretty laid back. Currently I'm living and working in Belgrade, Serbia.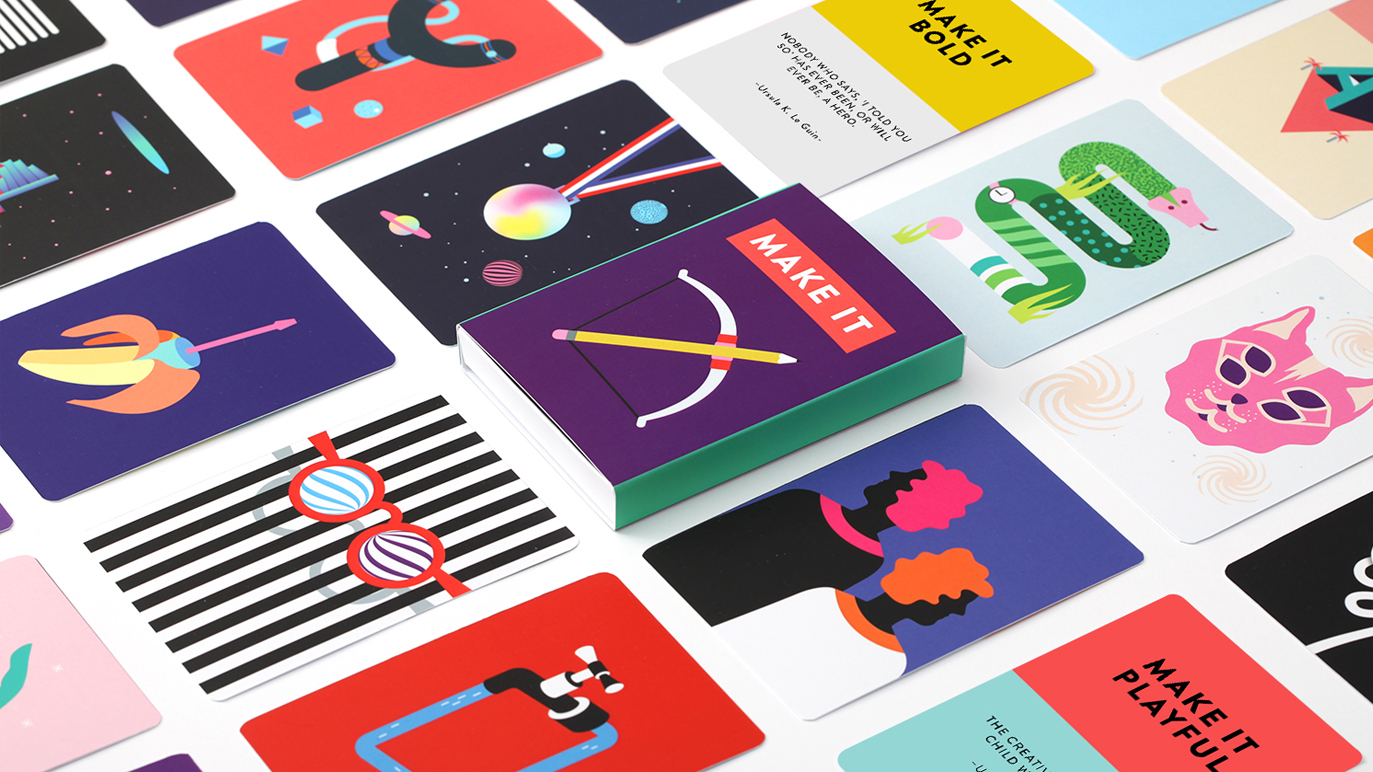 2. Tell us about your aesthetic.
I work on various types of projects so I can't be so specific, but one thing is for sure, I like COLOR. I'm happy when I succeed to make things meaningful and stupid at the same time.
3. What is your favourite medium and why?
I was never really good at drawing by hand, so digital is my thing. Computer and a cup of coffee are my best mates.
4. What is your artistic process like?
Sometimes it's hard to start so I just hang around, procrastinate and try to figure out what turns me on in the moment. And sometimes it's just the opposite, I can't go to sleep until I put my idea "on paper". I was interested in creative process, so I started developing a technique based on Brian Eno's "Oblique Strategies". It's called "Make it" cards, and it's used to help creatives break the creative block.
5. Who and/or what inspires your work?
I think I spend at least 1h a day just scrolling. Instagram, behance...you name it... And while some people would consider that as a waste of time, for me it's the main source of daily inspiration. Other thing that inspires my work on a global scale is just life as it is. I get inspired by girl, boys, travels, relationships, music, feelings in general...etc
6. What role does art play in your life? How does it change the way you view the world?
For me it's like those detectives from shows about crime investigation. You are not a detective/artist from 9 to 5. You think about it all the time, when you wake up, when you go to sleep, when on vacation... So since it plays a big role in your life, you can call it a lifestyle.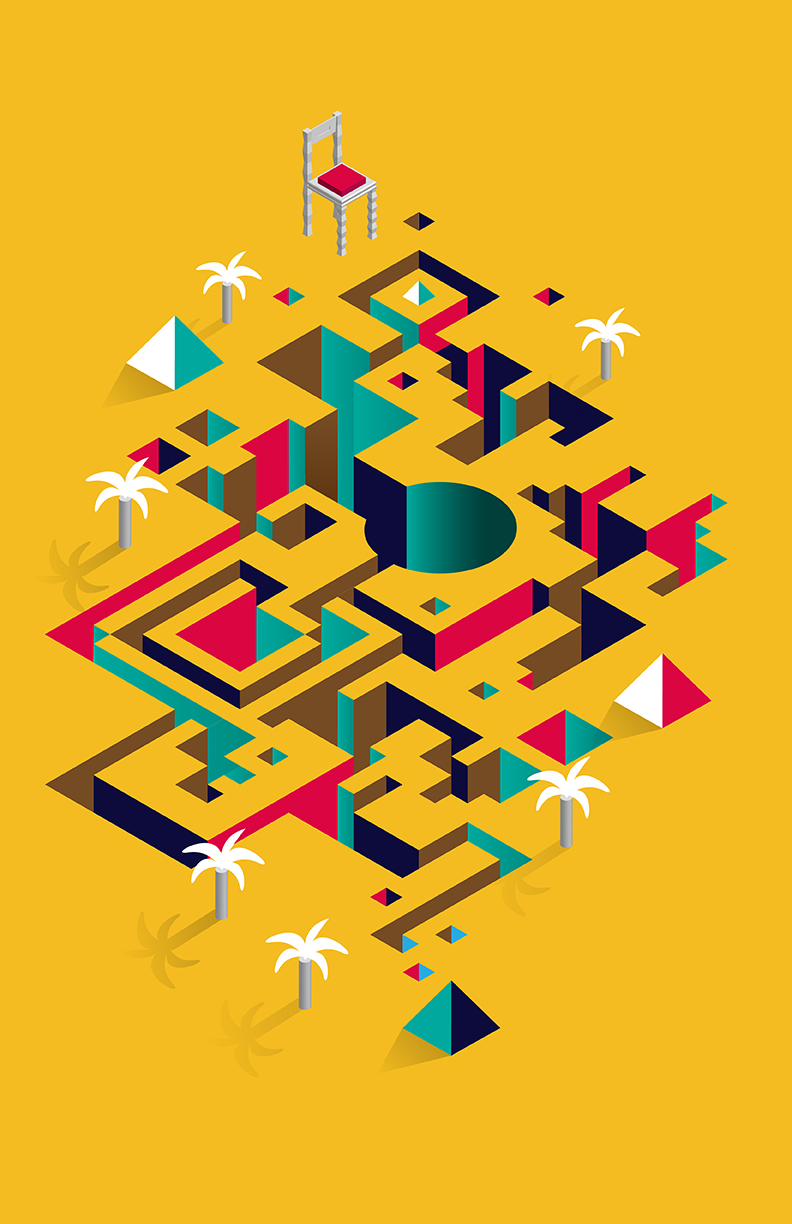 7. Where did you study?
I studies graphic design at the Academy of Arts in Novi Sad, spent 1 year in USA, and got my masters degree here in Belgrade.
8. Where do you see yourself in five years? Working in an agency?
Currently I'm working for Serbian National Television (RTS). It's like working in an agency except I have much more freedom. Maybe in 5 years time I would like to live and work in another part of the world.
9. What about in ten?
I just hope I won't get old.
10. What do you hope to achieve with your art?
I'll quote Sagmeister on this one. He said that design is "creating something that helps somebody or delights somebody". And to have fun with it, of course.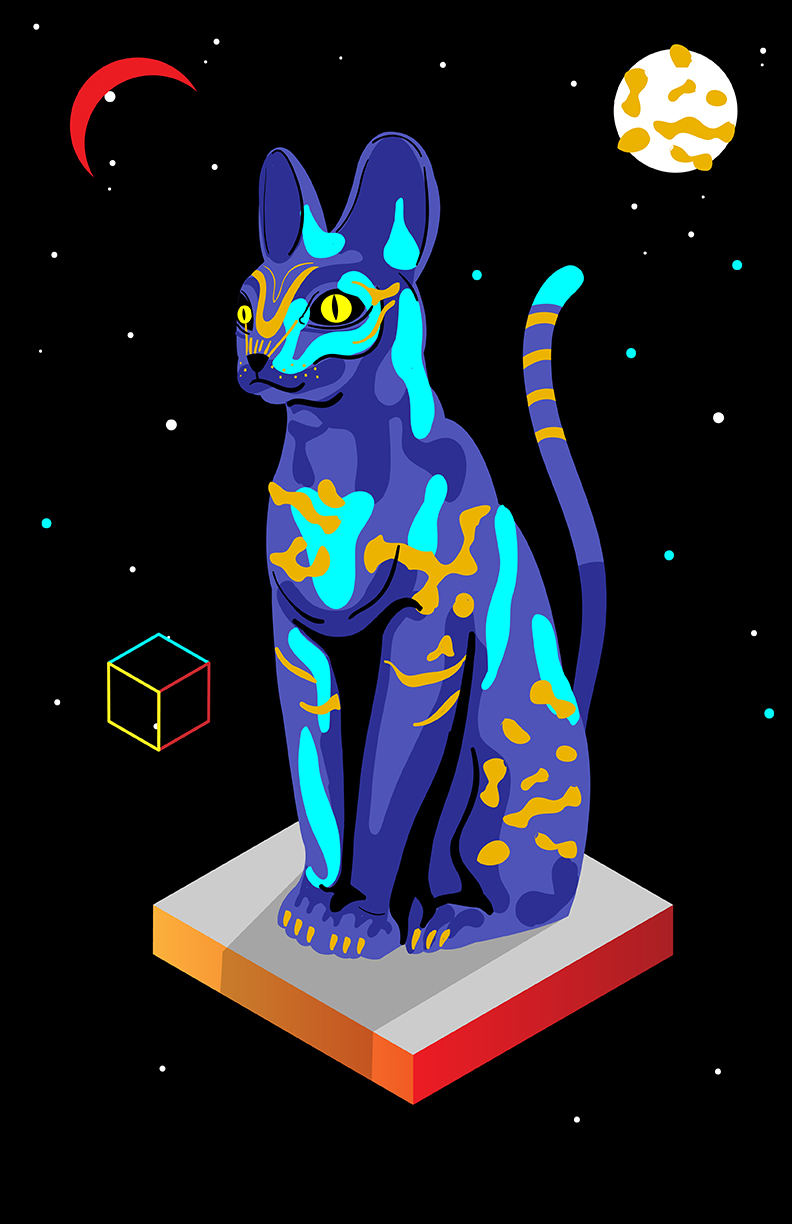 11. Now, tell us a little more about you as a person: what is your favourite food?
I'm a "sorry for what I said when I was hungry" type of person. I'm really easy going and I can eat almost anything, anytime. But if you want to make me really happy, bring me sushi or sweets.
12. Favourite book?
My favourite book, as a physical object, is "Nobody belongs here more than you" by Miranda July. I got it from a good friend from Tennessee. It has a really simple typographic cover, yellow with just black helvetica tittle on it. It's also a good read ! Lately I read more poetry. You can't really make a movie or a tv show based on a poem, can't you?
13. Favorite genre of music?
Eclectic. I like electronic music, but also like going to a live gig. For past few weeks I enjoy French and Italian retro pop style the most.
14. What are your hobbies?
I'm experimenting with animation. I like learning new software, watching tutorials and lectures. Also snowboarding, longboarding. Beer and wine tasting. I used to be in a punk rock band. Cats. Gym. Sometimes I take photos and make/edit videos.
15. If you weren't an artist, what would you be?
Otorhinolaryngologist