Instagram:
@realleezoom
1. What's your story? Where are you from?
Hello. I'm LEE ZOOM. I believe everything happens for a reason. So, I try to figure the reason and story out. Now, I often draw in an illustrated diary observing my daily life myself in South Korea. 안녕하세요. 리줌입니다. 모든 것에는 다 이유가 있고 사연이 있다고 생각하고 찾아내려고 노력합니다. 지금은 한국에서 저 스스로를 관찰하며 종종 그림일기를 그립니다.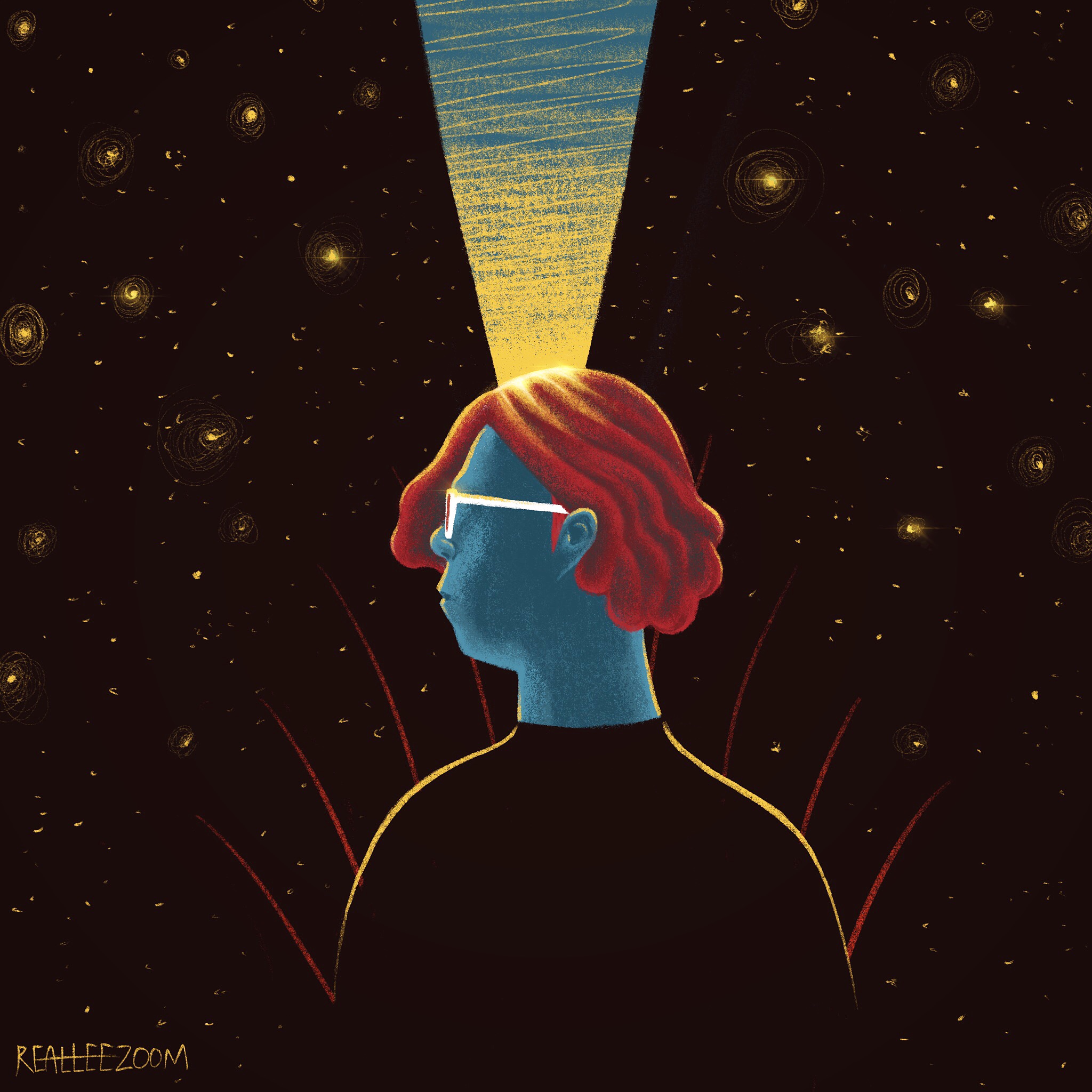 2. Tell us about your aesthetic.
I'd like to draw a picture that people empathize with. I'm always drawing pictures, imagining how they would look when they look at my picture. 공감할 수 있는 그림을 그리고 싶습니다. 제 그림을 볼때 사람들이 짓는 표정을 상상하며 그림을 그립니다. 그러기 위해 사람들의 일상을 관찰하고 그림에 표현합니다. 사람들이 제 그림에서 자신을 발견하고 즐거워할 때 전 더 큰 즐거움을 느낍니다.
3. What is your favourite medium and why?
I prefer the manual drawing method personally. But handwork and iPad have been properly selected since I bought an iPad. 수작업으로 그리는걸 선호하지만 아이패드를 사고부터는 수작업과 디지털을 적절히 활용합니다.
4. What is your artistic process like?
I always try to observe as many things as possible around me. And I take photos, notes, doodle and then imagine. Sometimes, when I feel that its hard to imagine, I just draw an incident of my day on my picture diary. Drawing in a picture diary helps me move on to the next step. 늘 주변을 관찰합니다. 사진을 찍고 메모를 하고 낙서합니다. 그리고 상상합니다. 상상하는 것이 어려운 날이면 그 날 있었던 일들을 그림일기로 그립니다. 그림일기를 그리는 것으로 다음 작업을 할 수 있는 에너지를 얻습니다.
5. Who and/or what inspires your work?
EVERYTHING AROUND ME. The weather of the day, atmosphere, works that I did today and every little action of people around me can be a source of my drawing. For instance, my finger characters were also made while observing my fingers suddenly. 제 주변의 모든 것들입니다. 오늘의 날씨, 분위기, 내가 오늘 한 일들, 주변 사람들의 사소한 행동 등은 제 그림들의 소스가 됩니다. 제가 만든 손가락 캐릭터들도 문득 제 손을 관찰하다가 탄생했습니다.
6. What role does art play in your life? How does it change the way you view the world?
I found another me out myself through drawing. I've started to draw a picture diary and posted it on SNS several years ago. The more people had been interested in my picture diary, the more I wanted to show them a more cheerful one, which made my personality changed in a good way. Now I am trying to look at all the bright and positive sides of the world to become an author who draws a picture full of warmth. 나는 그림을 통해서 또 다른 나를 만들었습니다.. 몇년 전부터 그림일기를 그리고 sns에 올리기 시작했는데, 사람들이 점점 내 그림일기에 관심을 가져 줄 수록 더 밝고 유쾌한 내용을 보여주고 싶었습니다. 그러다보니 어느새 내 성격도 점점 밝게 변하기 시작했습니다. 지금은 따뜻한 그림책 작가가 되고 싶어 세상의 긍정적인 부분을 보기위해 노력중입니다.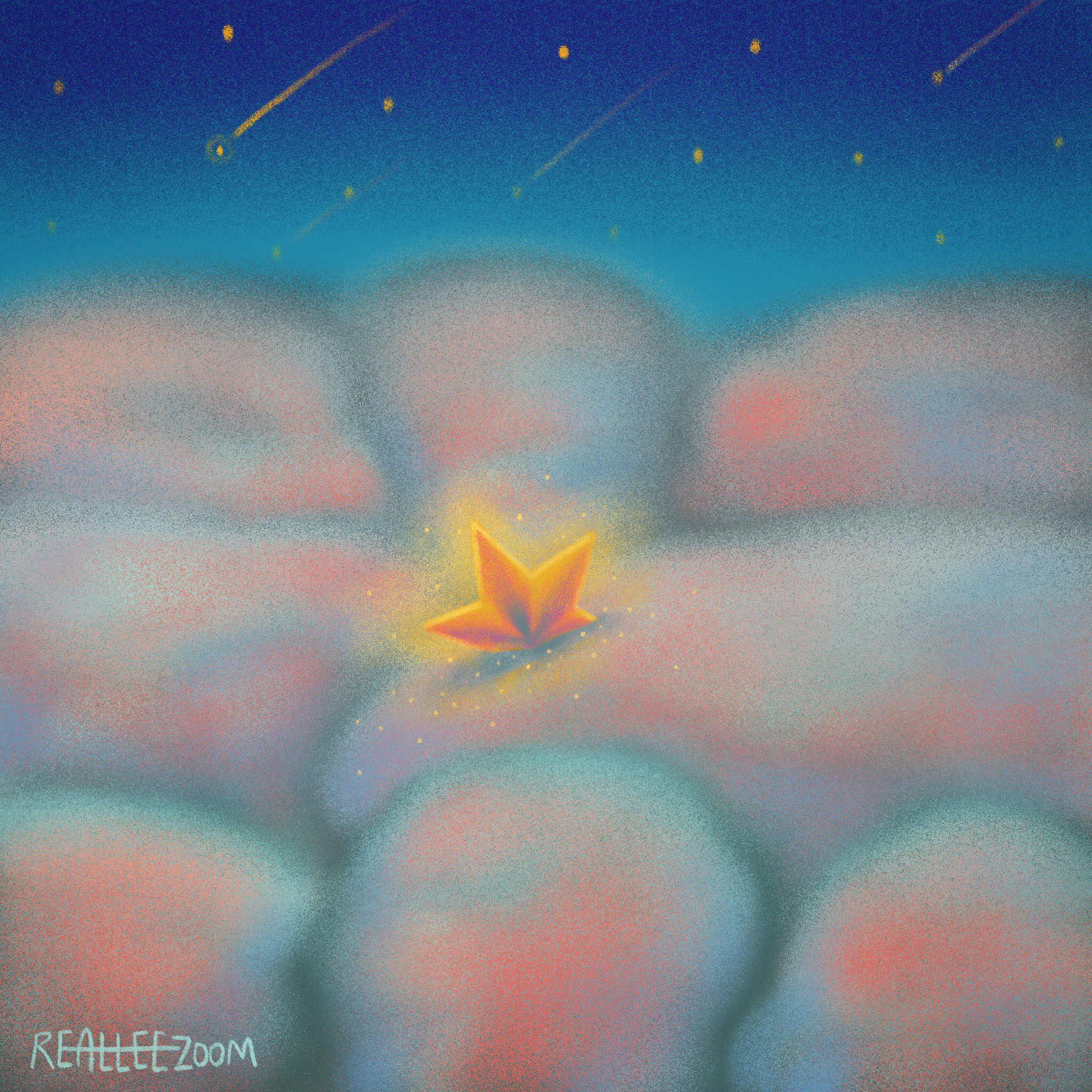 7. Where did you study?
I am majoring in visual communication design at Sangmyung University. 저는 상명대학교에서 시각디자인을 전공했습니다.
8. Where do you see yourself in five years?
I would want to draw a picture at my studio or watch people on the quiet street. I hope to publish a picture book in 5 years. I don't have any idea if I would want to work in an agency yet. 아마 조용하고 어수선한 저만의 작업실에서 그림을 그리고 있거나, 한적한 길가에서 지나가는 사람들을 관찰하고 있을 것 같아요. 5년 안에 저의 그림책이 출간된다면 너무 좋을 것 같구요. 에이전시에서 일하고 싶은 생각은 아직 없습니다.
9. What about in ten?
I hope to draw pictures at my own studio which would be quiet yet untidy. And I hope that lots of people will love my drawing. 더 조용하고 어수선한 저만의 작업실에서 그림을 그릴 수 있다면 좋겠네요. 그리고 많은 사람들이 제 그림을 사랑해주었으면 좋겠습니다.
10. What do you hope to achieve with your art?
I feel already satisfied that I am able to express myself through drawing. I only hope a little bit more that people look at the world in a positive way. 저를 표현하는 수단으로써 충분합니다. 조금 욕심을 낸다면 그림으로써 사람들이 세상을 좀 더 아름답게 바라볼 수 있도록하는 것입니다.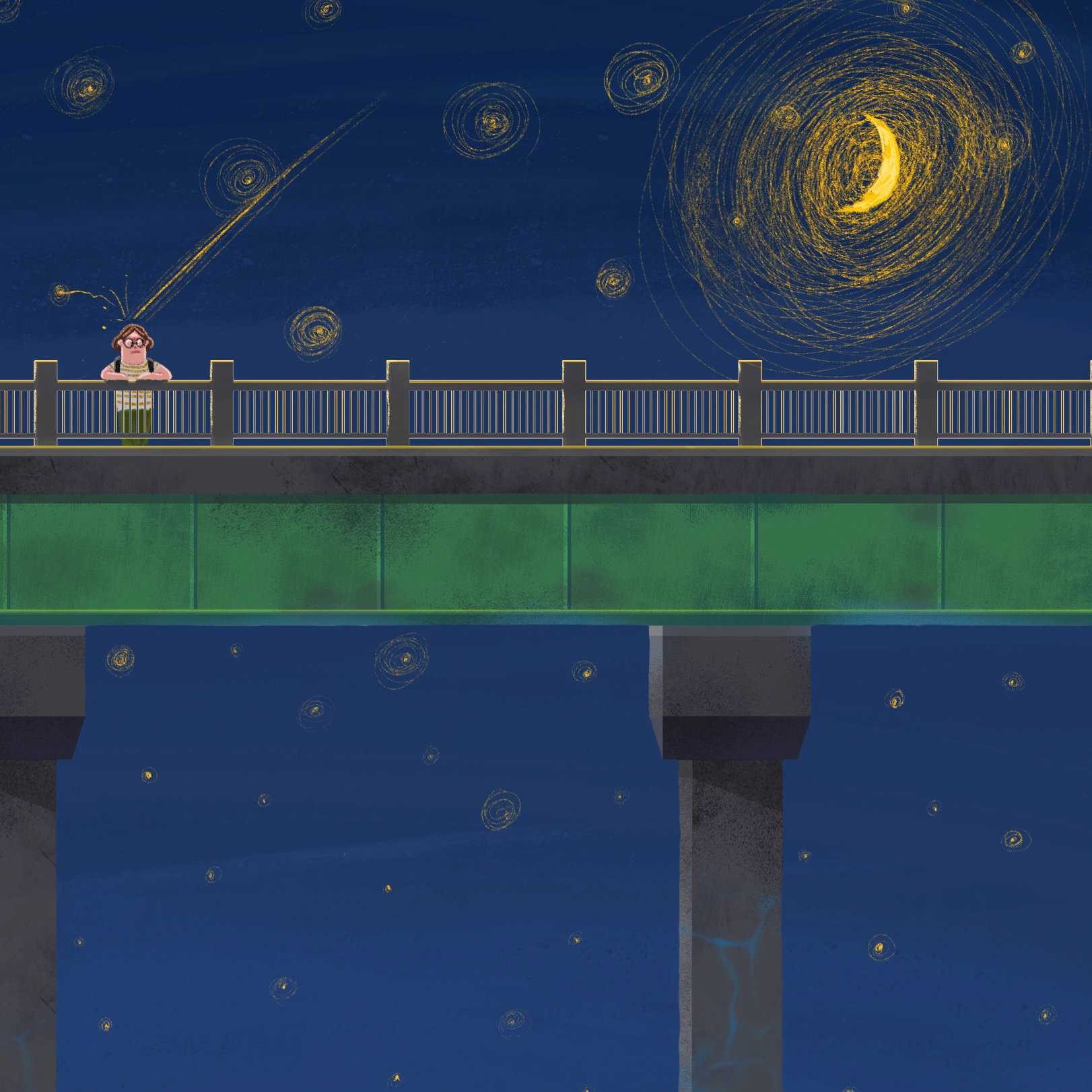 11. Now, tell us a little more about you as a person: what is your favourite food?
My favorite foods are chicken and bread. If I could go somewhere overseas, I'd like to choose a country where I can have only chicken and bread. 치킨과 빵입니다. 해외여행을 가게 된다면 치킨과 빵만 먹을 수 있는 나라에 가고 싶어요.
12. Favourite book?
Lewis Carroll - Alice in Wonderland. It is a valuable book that made me imagine lots of ideas all day. 루이스 캐럴의 이상한 나라의 앨리스입니다. 어린 시절, 하루 종일 상상할 수 있게 해준 고마운 책입니다.
13. Favourite genre of music?
Nothing special. But I just got to like listening to music at LP bar. The point is what the atmosphere a place has but not what kind of music it is. 딱히 없는데 얼마전 lp바에서 음악을 듣는 걸 좋아하게 됐습니다. 어떤 음악인지보다 어떤 분위기인지가 중요했거든요.
14. What are your hobbies?
Looking on everything in the world while walking around slowly. 천천히 걸으며 세상을 구경하는 것입니다.
15. If you weren't an artist, what would you be?
Maybe I would be a traveler because I really love walking around. 걸어다니는 걸 좋아해서 여행자가 되었을 것 같습니다.