Instagram:
@rebeccamillsdraws
Website:
www.rebeccamills.com.au
1. What's your story? Where are you from?
I'm a freelance illustrator working in Perth, Australia. I'm an ex-merchandise designer, ex-graphic designer and now full-time freelance illustrator who does a little book design on the side.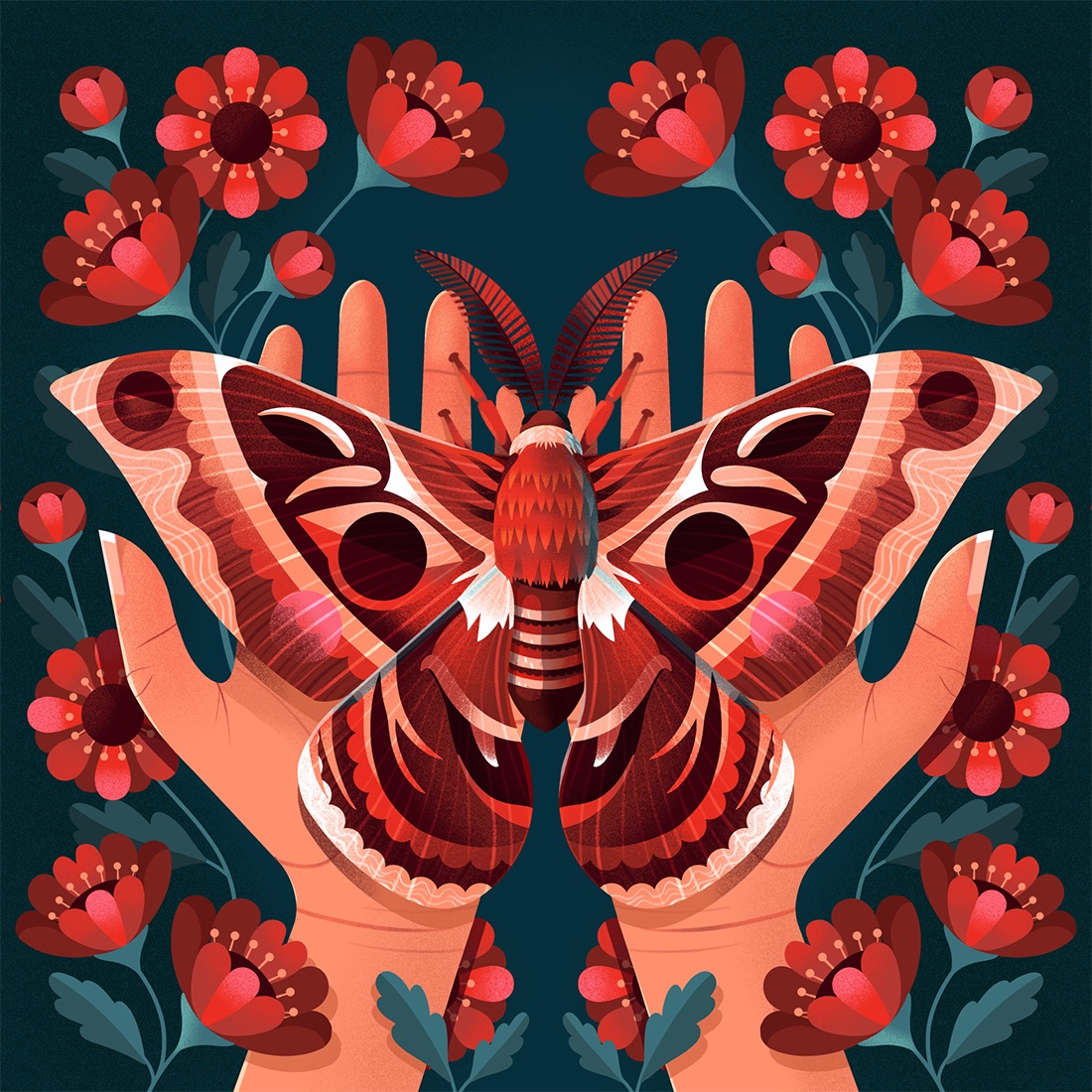 2. Tell us about your aesthetic.
Due to its scalability and all-round production flexibility, a lot of my commercial work is vector. I hang onto those crisp edges and sharp lines when creating stuff for myself or for raster-requesting clients. I love (arguably too) bright colours, textures, and drawing for the kidlit space.
3. What is your favourite medium and why?
My work is digital. I have so much respect for those working in traditional media without the magic of undo and easy proportion/scale adjustments. Being able to adjust colours globally is also something I really love. Everything looks better when slid -5 on hue!
4. What is your artistic process like?
Once I get a brief, I sketch while split-screen researching on my iPad (normally on the couch with the terrible TV on in the background). Once the sketches are approved by my client, it's colour blocking time. If the brief allows, I'll bring into PS and go nuts with homemade paint textures and brushes.
5. Who and/or what inspires your work?
My children, animals, artists that I find on my social media, that weird tree down the street, or a photo of a strange dog I saw online. I always enjoy trying new tools and techniques, and love challenging myself with a few of the social media drawing challenges.
6. What role does art play in your life? How does it change the way you view the world?
It's so much a part of my life that I sometimes find it hard to emotionally separate the things I create from myself as an individual. I work all day as a commercial illustrator and then still want to draw for myself at night. I'm am very thankful though, that I get to view the world with the eyes of an artist/illustrator. We are all on the search for small bits of magic, even if it's in the name of inspiration.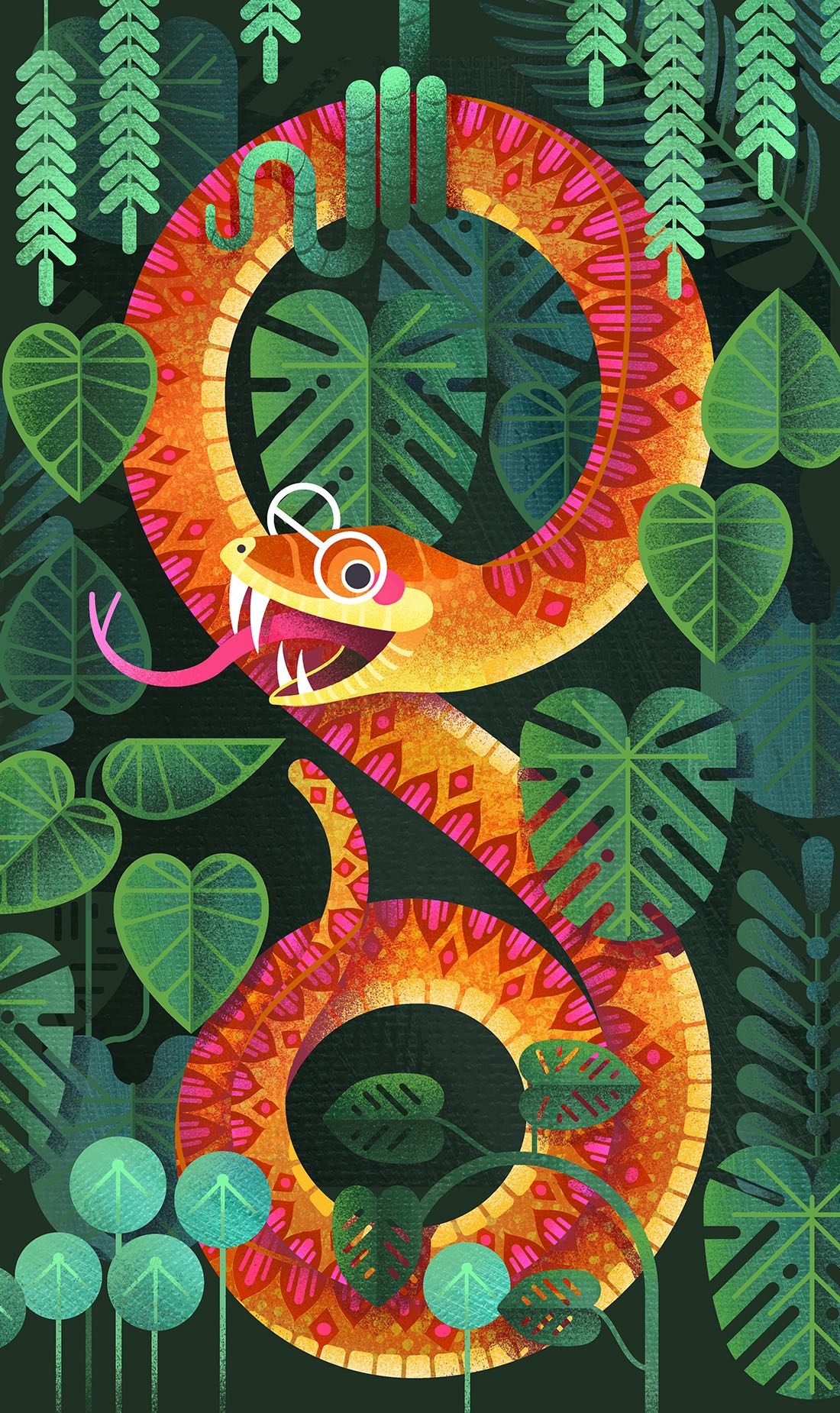 7. Where did you study?
I have a BA in Graphic Design from Curtin University of Technology
8. Where do you see yourself in five years?
I've got plans to submit my own book to some publishers, and visit one of the big industry events (not sure which yet) but otherwise just managing a good work-life balance with interesting clients that have fun briefs.
9. What about in ten?
My own exhibition, my own range of jigsaw puzzles and travelling the world with my (then teenage) kids.
10. What do you hope to achieve with your art?
Pay the bills, try new things, explore new tools, create work that makes people smile.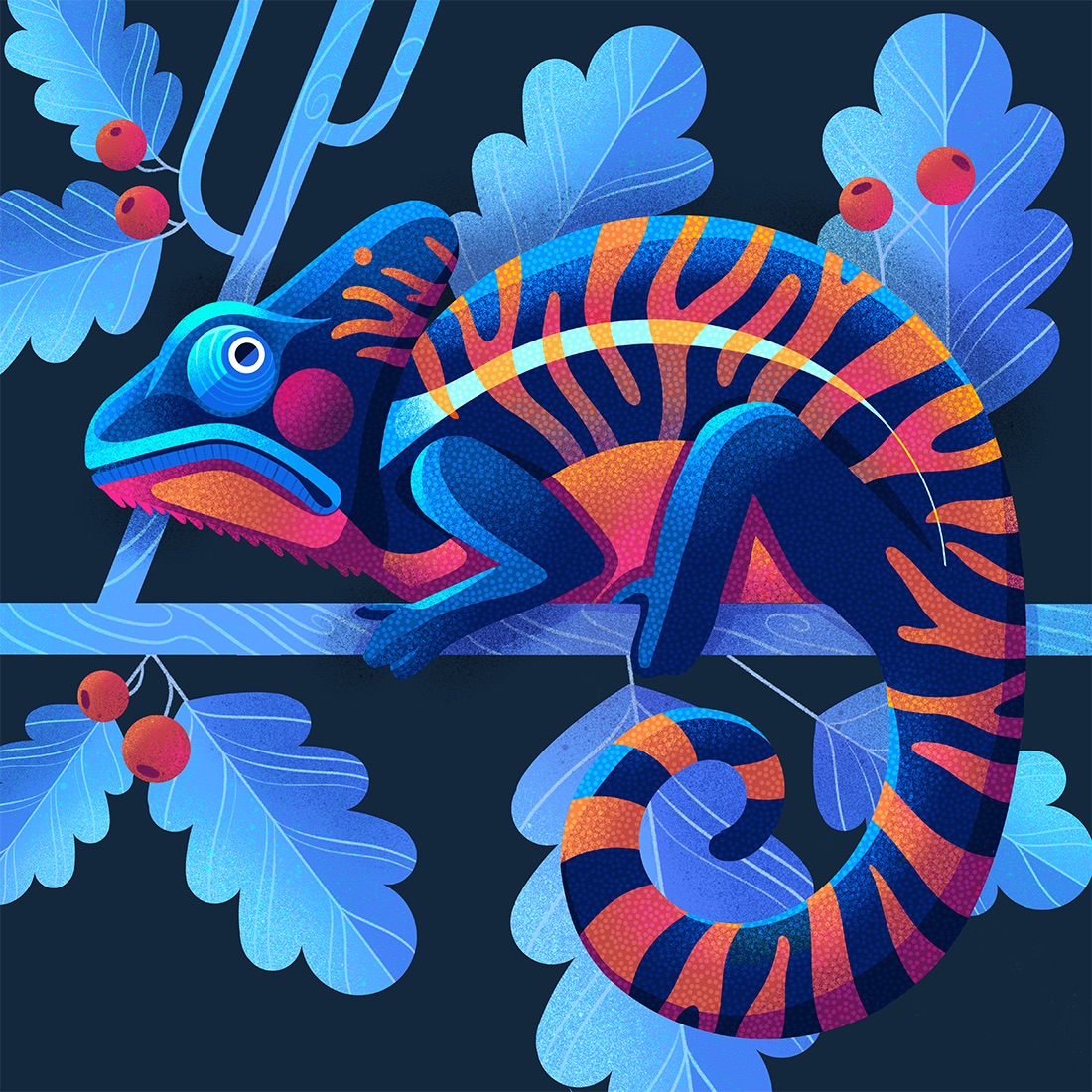 11. Now, tell us a little more about you as a person: what is your favourite food?
Korean. There's a place near me that does all you can eat Korean BBQ Buffet and it's a dangerous (but super delicious) place to visit.
12. Favourite book?
I love anything by Stephen King. I first read Rose Madder as a 12-year-old (which, thinking back, isn't super age-appropriate Mum). If there aren't monsters or aliens, or monsters exploding out of aliens, I get bored.
13. Favourite genre of music?
I love working to electronica like Fatboy Slim and Moby. or Australian indie. Mallrat and Tones and I are the current faves.
14. What are your hobbies?
I'm a little time poor (keeping kids alive and running a business doesn't leave much room). I do pilates, ride my road bike occasionally, and have a standing Friday night catchup with an amazingly supportive group of ladies where we drink wine and eat cheese while our kids play.
15. If you weren't an artist, what would you be?
I think a lot of what I like about design/illustration is problem-solving. Maybe something else creative that solves problems, like an architect.