Instagram:
@reinasaur
Tumblr:
blog.reinatakahashi.com
Website:
www.reinasaur.com
1. What's your story? Where are you from?
I grew up in Ohio in the U.S. and went to college for graphic design in Pittsburgh, Pennsylvania. After graduating, I was off to Chicago to work full-time as a designer. During college, I'd gotten interested in cut paper as an illustration and art medium and kept it up outside of work. After five years in Chicago, I had the opportunity to move to San Francisco for work, and continued to work full-time as a designer while doing cut paper on the side. My projects in paper grew larger in scope and more public once in SF, and it's been going strong ever since.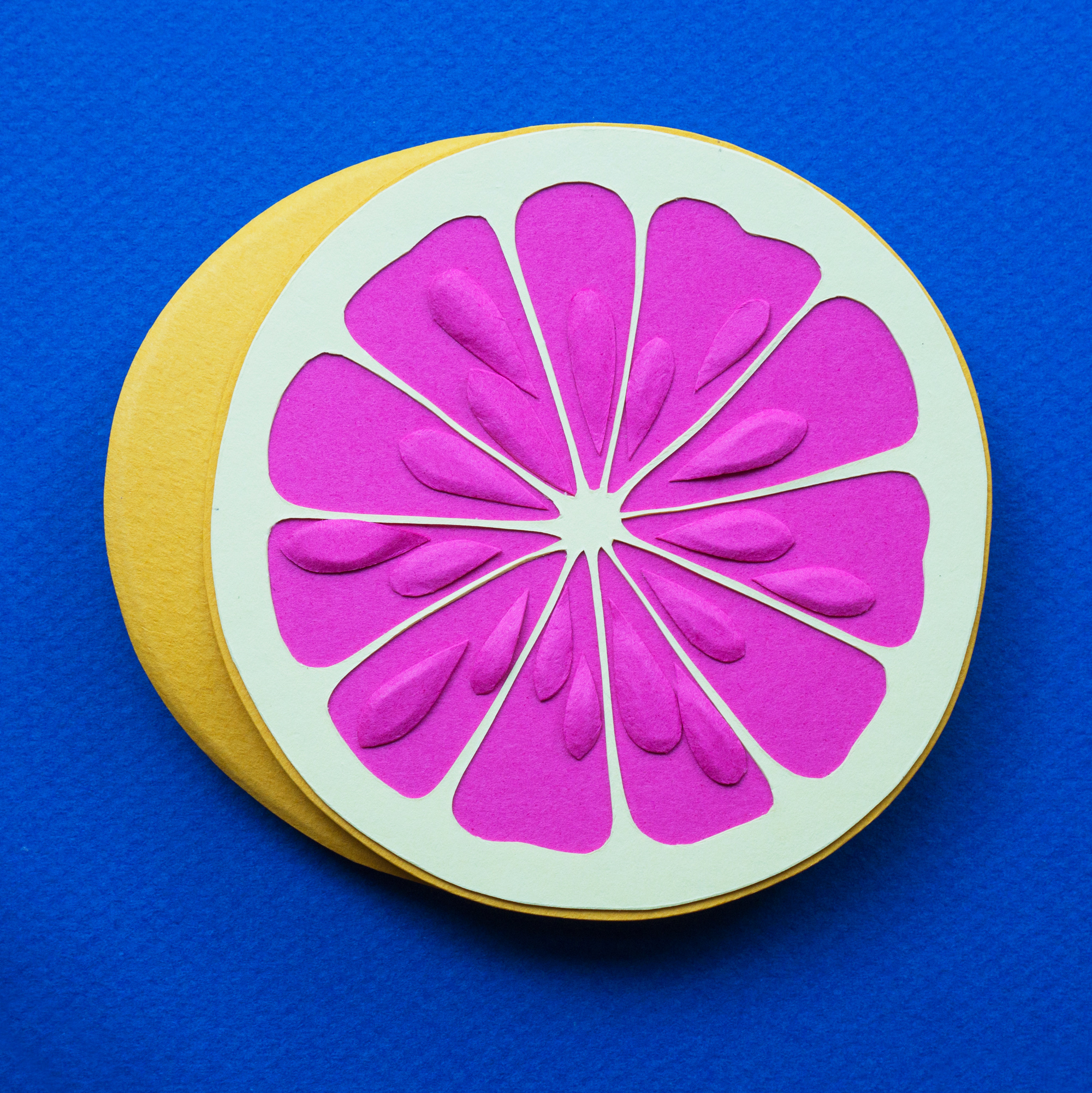 2. Tell us about your aesthetic.
I've actually recently discovered that my aesthetic has evolved a bit in the past few years and that's made me pretty happy to learn. It's nice to look back at your work and see some changes taking shape, to know that you're constantly moving in terms of style. Previously, much of my work was very detail-oriented and flat, whereas now, I've applied more of my graphic design brain to cut paper, and am interested in paring down to the absolute essentials of something while still having it read as the object I'm trying to represent. My work has also gotten a little more 3D. As an example, you'd see this contrast fairly starkly between my current 100 Day Project and my last one, two years ago. So in fewer words, my current aesthetic is minimal, simple shapes with an attention to light and shadow.
3. What is your favourite medium and why?
I absolutely love working in cut paper. Paper is such a ubiquitous, seemingly simple material, but there's so much you can do with it—fold, cut, crease—to get your desired outcome. It opens up doors for experimenting too. Because there's no Undo button when it comes to cutting paper, I've found that making an unintended cut—a "mistake" of sorts—often leads me to problem solve around or with that mistake and discover a new way of executing that I wouldn't have otherwise thought of. To geek out on materials a bit, I love the tooth of Canson and Fabriano drawing papers and the colors from the Michigan-based paper mill, French. I cut with a fat #24 Excel brand blade because it has nice weight and stability and isn't tapered so extremely that it breaks easily.
4. What is your artistic process like?
The amount of planning depends largely on the type of work. If it's for a quick daily cut out like for the 100 Day Project, there's very little forethought. I pick my subject right then, turn around execution ideas in my head, and dive in to cutting directly into the paper. I seldom sketch onto the paper before cutting for any project—this was a challenge I'd laid out for myself when I was first getting started, and just kind of stuck. On more complex projects for clients—a window display, for example—I will do quick thumbnail sketches to come up with a concept before refining them. I write down a lot of words I associate with the project to get me started on these. In refining, I create digital sketches in Photoshop with a Cintiq or iPad Pro, or I clean up hand sketches to show clients. After a concept is locked down, I get into making with paper. When creating pieces out of paper, I very often have a general idea of how the object could be made in paper, and I start there. If it's a complex three dimensional form, I need a bit more experimenting to make sure the structure will work and also represent the object in the way that I want, so there's quite a bit of iteration.
5. Who and/or what inspires your work?
I'm really fortunate to collaborate with some very talented illustrators and paper artists on some projects, and their ideas, methods for making, and generosity in sharing these inspire me every time. Mundane, everyday life details inspire me too. I love taking walks and noticing tiny details in all kinds of things, and I'm particularly drawn to plants and flowers. I'm often stopping in fascination with a minuscule feature or color combination of a flower or plant on the sidewalk. I think these tiny observations—plants and otherwise—work their way into some of my work. I consider it a victory when I can work in seemingly insignificant details into an illustration that gives it that extra bit to make it hit home and resonate with the viewer.
6. What role does art play in your life? How does it change the way you view the world?
Art is part of my everyday, whether in creating it, thinking about it, or finding inspiration in everyday things. Or even seeing something and wondering, "What would that look like in paper?" My friends have joked that I must see the world in paper. I grew up drawing and trying out different crafts from a young age, and was also fortunate that my parents encouraged this and brought my sister and me to museums. So art has always been something I've associated with to some degree.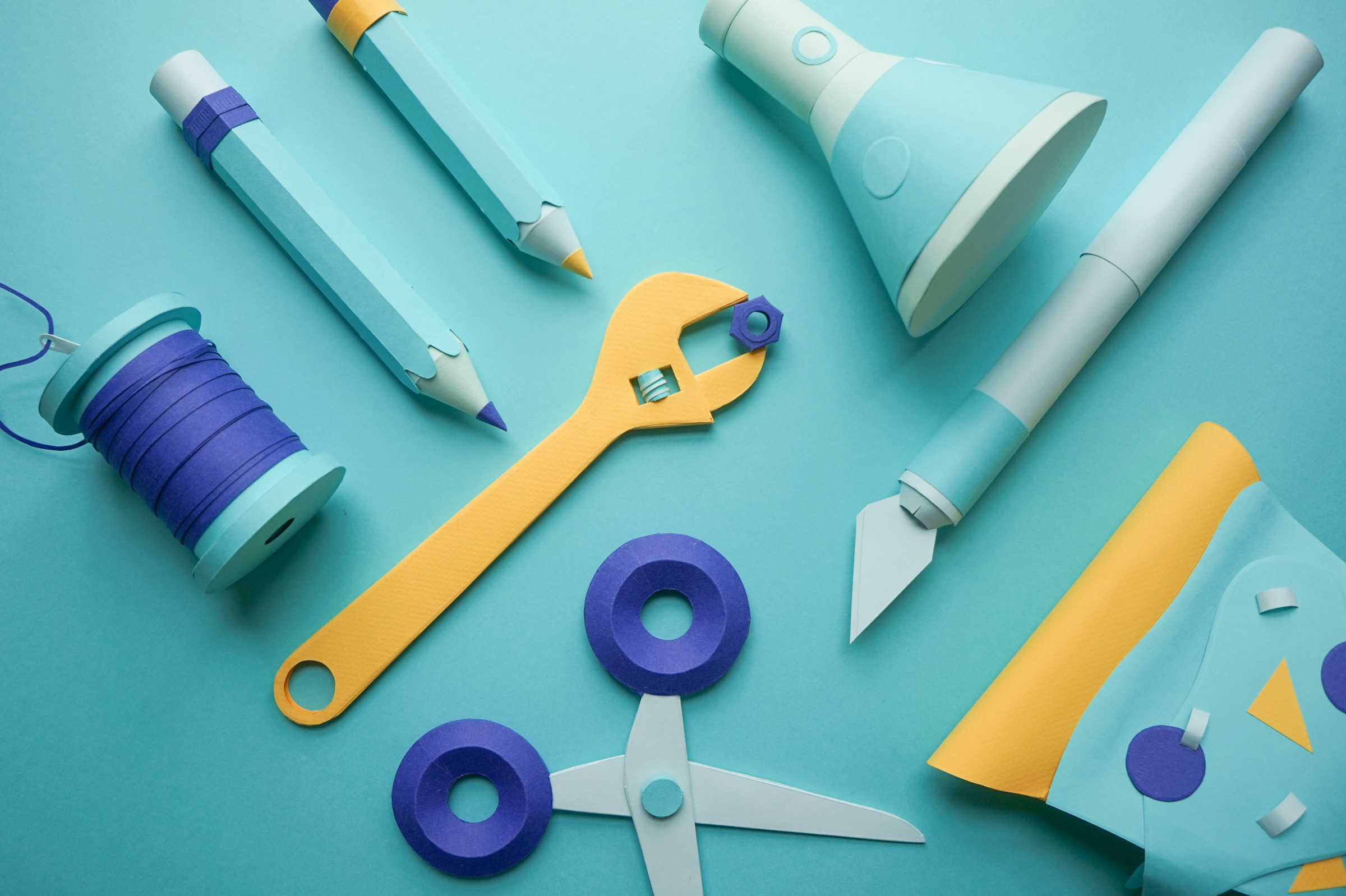 7. Where did you study?
I went to Carnegie Mellon University's School of Design for Communication Design.
8. Where do you see yourself in five years? Working in an agency?
I see myself continuing to cut paper, and evolving the way in which I approach it. I'm gunning for bigger scale, varied and interesting clients, different settings for my work. I'd love to continue to collaborate with other creatives—I am energized by working with or around other creative friends—perhaps as part of a small collective or shared studio.
9. What about in ten?
I'll have to admit that I'm not much of a long-term life planner. I believe in working towards a goal but also in trusting my gut and instinct to lead me to where I should be going next and taking opportunities that I believe in. So, in short, I don't know! I do know that I'll be continuing to create, in some form or another.
10. What do you hope to achieve with your art?
For people seeing the work, I hope to elicit emotion—maybe a perk of a smile or surprise. For me, I want to always feel like I'm exploring in making.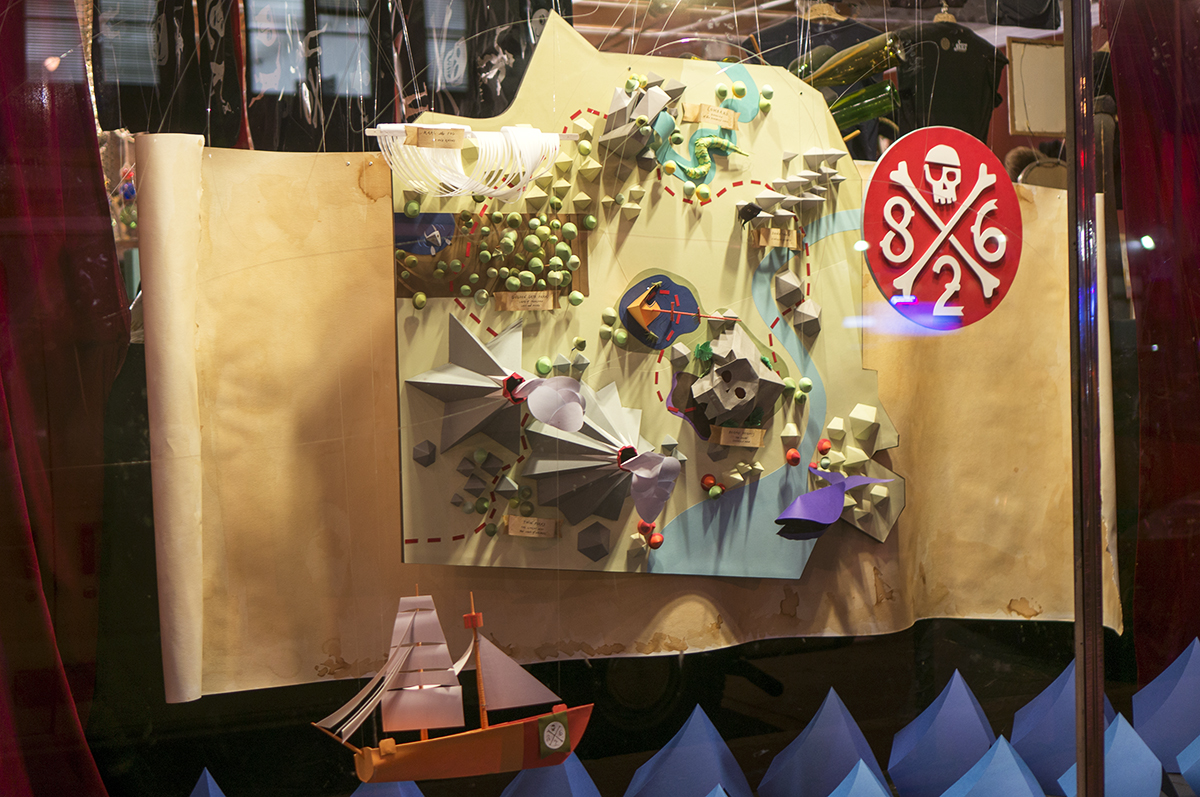 11. Now, tell us a little more about you as a person: what is your favourite food?
I love, love food. I have many favorites, but the food I most often have a craving for is dumplings. Dumplings of all kinds—Chinese dim sum and soup dumplings, Japanese gyoza, Turkish manti—I'll take it all! I grew up eating Japanese food, so the food my mom cooks always puts me in my happy place, too.
12. Favourite book?
The Little Prince
13. Favourite genre of music?
Jazz, any Latin music my roommate puts on, soul and oldies that Spotify feeds me. I tend towards happy tunes that make me bop my head.
14. What are your hobbies?
I love to travel. Sometimes solo, often with friends or family. I love mixing up my setting and discovering new places and cultures.
15. If you weren't an artist, what would you be?
A plant biologist. See answer to #5.