Instagram:
@reverypaperflora
Website:
www.reverypaperflora.com
1. What's your story? Where are you from?
I found paper flowers after the birth of my first child. I was dealing with postpartum depression and was desperate for an outlet once I put the baby to bed. I had seen paper flowers online and thought I would try something new. I've never been crafty so I'm not sure why I thought I could do it. I think it was because I was in such a bad place mentally that I was looking to cling on to something and paper flowers happened to be the thing. I ended up making a paper flower every day for 365 days. It became my therapy. I always say paper flowers saved my life and I'm really not exaggerating. I grew up in the middle of nowhere, Illinois. We didn't even have a stop light until I was in elementary school. I always knew I wanted to leave and I did as soon as I could. I've moved all across the country but currently call Washington, DC home.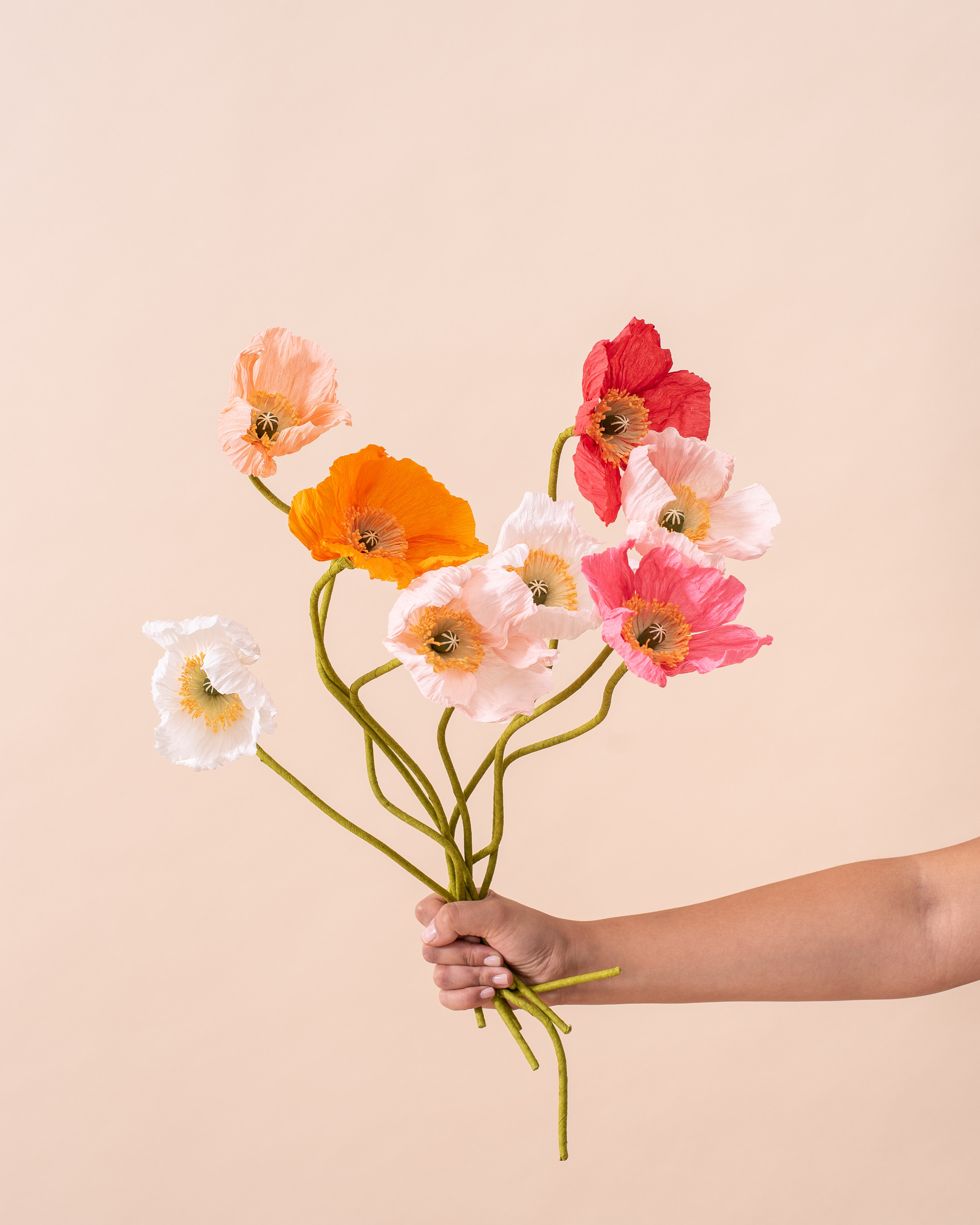 2. Tell us about your aesthetic.
I like to keep my work as realistic as possible. Paper allows you to be more fanciful but I like the challenge of recreating nature. It also never gets old when people can't believe it's not real. One of my favorite parts of the work is mixing colors and starting from scratch with white paper. I did a recent big collaboration with a company that needed a very specific color of flower for the cover of their magazine. I had to mix 14 different shades of pink to get it right. I love challenges like that.
3. What is your favourite medium and why?
My favorite medium is German doublette paper. I think it makes the most realistic looking petals and leaves. It also takes paints and inks the best without warping or changing the malleability of the paper.
4. What is your artistic process like?
I find the most inspiration by taking walks in my neighborhood. Some of the best gardens I've ever seen are in Capitol Hill. I also have easy access to the National Botanic Garden, the Arboretum and I have family in Pennsylvania where I can go to Longwood Gardens a few times a year. Seeing a flower in real life is what triggers my creativity and desire to recreate it in paper.
5. Who and/or what inspires your work?
I find the most inspiration in nature but also love French still life paintings. My favorite painters are Degas, Fantin-Latour, Renoir and Redon. I get very inspired by color so seeing photographs or paintings of landscapes can trigger an idea in my mind. I'm also thankful that there are so many florists and farmers showcasing their flowers. Their bounty provides endless amounts of creativity.
6. What role does art play in your life? How does it change the way you view the world?
Art plays a large role in my life. It's allowed me to find the beauty in the smallest things. I find that I now have a deep appreciation for things I wouldn't have otherwise noticed like the natural curves in a tree branch, the iridescent colors of some insects and the seasonality of what's around us. It's made me feel small but in a way that the world is huge and wonderful and there's so much to explore and experience.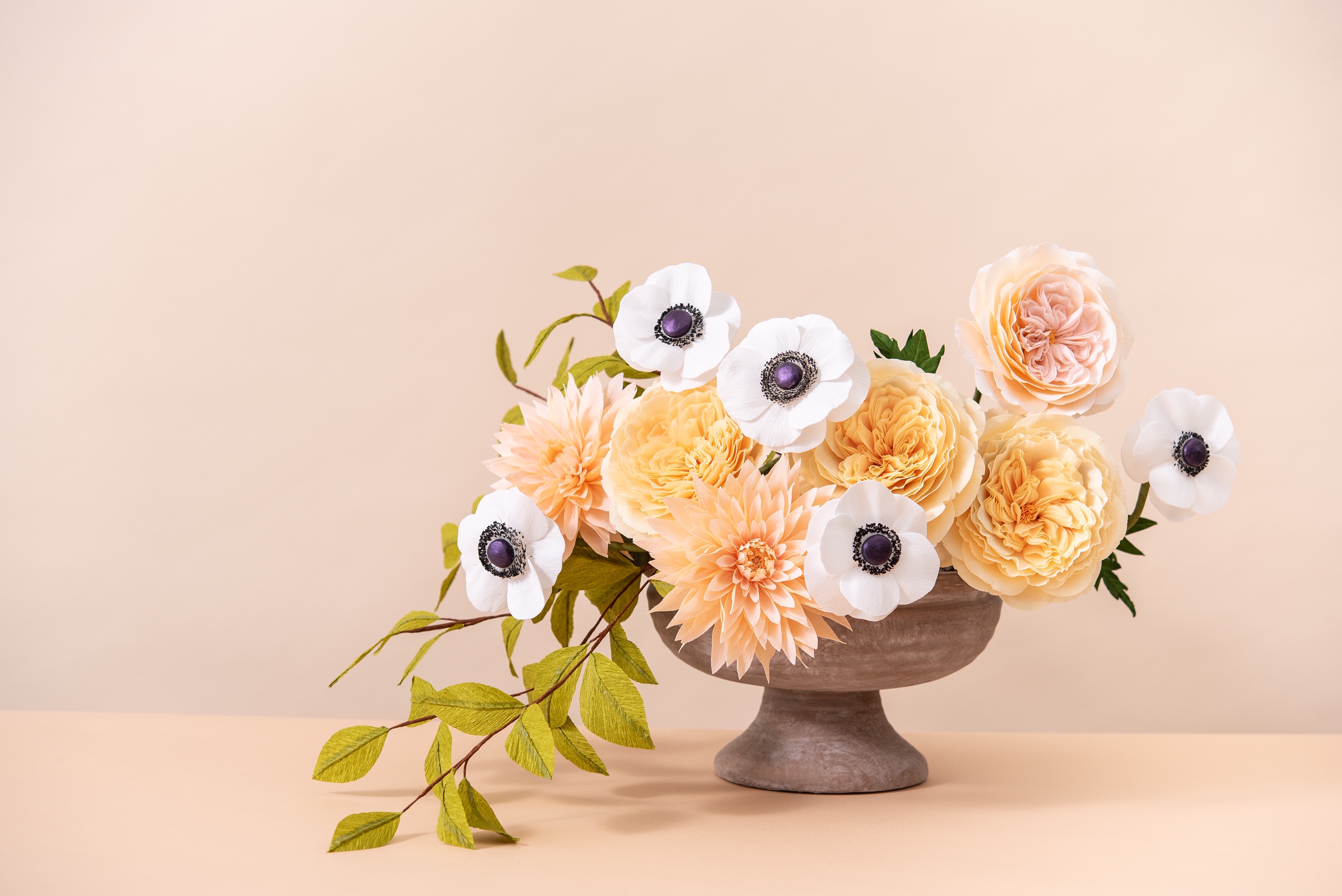 7. Where did you study?
I am self-taught. I took one studio art class in college and the professor took me aside the first day and told me "I just want to be sure you're not trying to do this for real. This class is not for you."
8. Where do you see yourself in five years?
I hope that I'm still making art and traveling a lot. I've had to cut down international travel with two little ones but in five years, we will be a lot more mobile. I can't wait to show them the world and to be inspired in new places.
9. What about in ten?
Hopefully, I'll be doing the same as I was five years before but we'll be settled back on the coast we plan to set roots in. I also really want a lemon tree. The lemon tree is a non-negotiable.
10. What do you hope to achieve with your art?
I hope that my art illustrates to others that art is for everyone. I never considered myself an artist because I couldn't draw or paint but listen, art is for everybody. There is room for everyone at the table. It links us beyond where we live, the color of our skin, the language we speak. We are all connected in this human experience. I hope my art and my story illustrates that.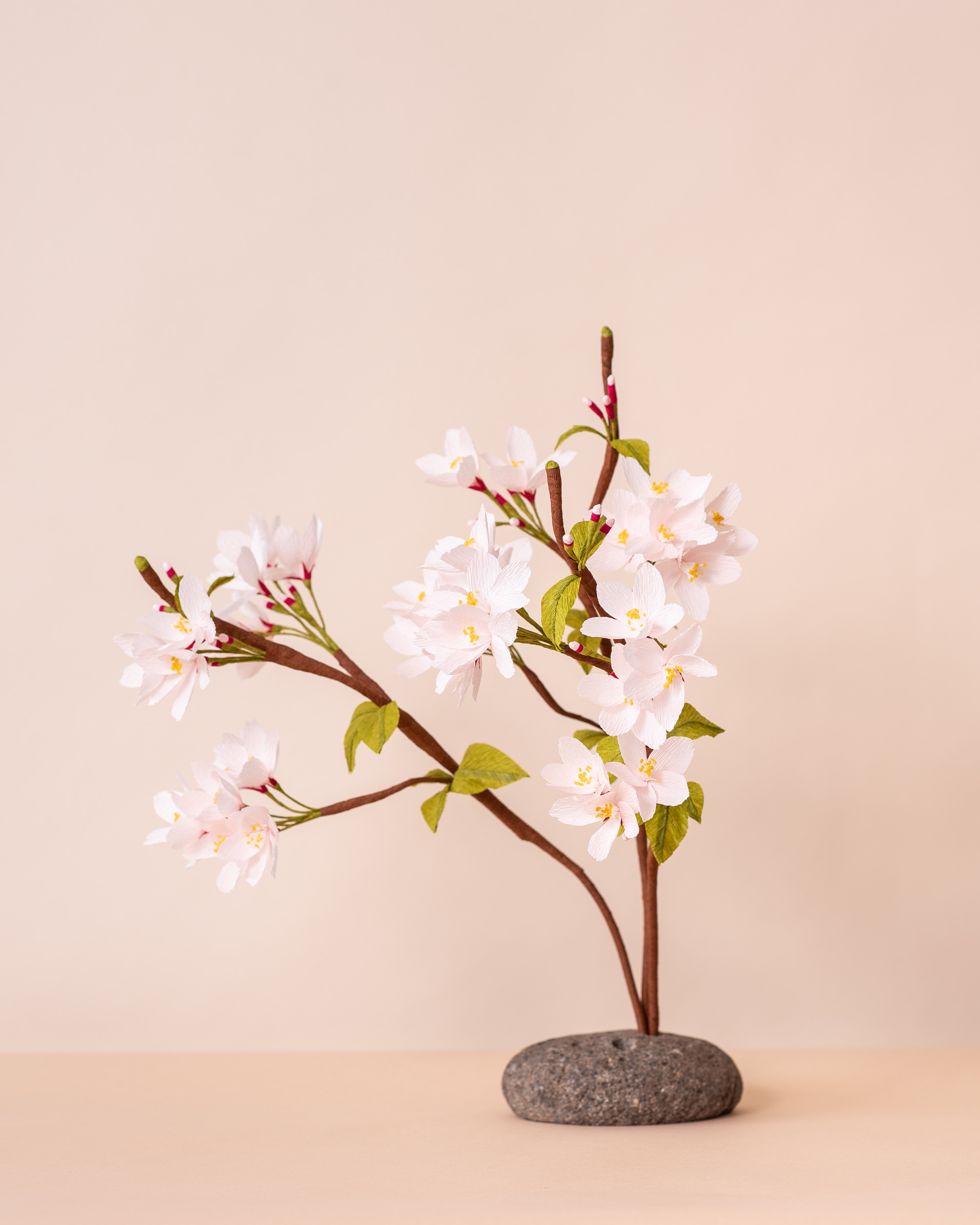 11. Now, tell us a little more about you as a person: what is your favourite food?
I'm a meat and potatoes type of girl. I blame that on my Midwest upbringing. Although if I'm ordering in, I'm often ordering Thai or Laotian food. Give me all the noodles.
12. Favourite book?
The Last American Man by Elizabeth Gilbert. It's all about the American naturalist, Eustace Conway. I hope to someday go to his property, Turtle Island Preserve.
13. Favourite genre of music?
I listen to three muscians/artists: The Avett Brothers, Lizzo and Elvis Presley. That's it. Very different but all fill whatever emotion I'm feeling in a day.
14. What are your hobbies?
I enjoy baking and reading (non-fiction). I really love reading about food. I used to work in the Michelin star world in a past life.
15. If you weren't an artist, what would you be?
My dream job was to work in the Art Theft division of the FBI. I still wish I could!