Instagram:
@rj.illustration
1. What's your story? Where are you from?
Hello, my name is Rosanna and I'm from southern Germany. Growing up I've spent most of my time being outside or building Lego with my sister.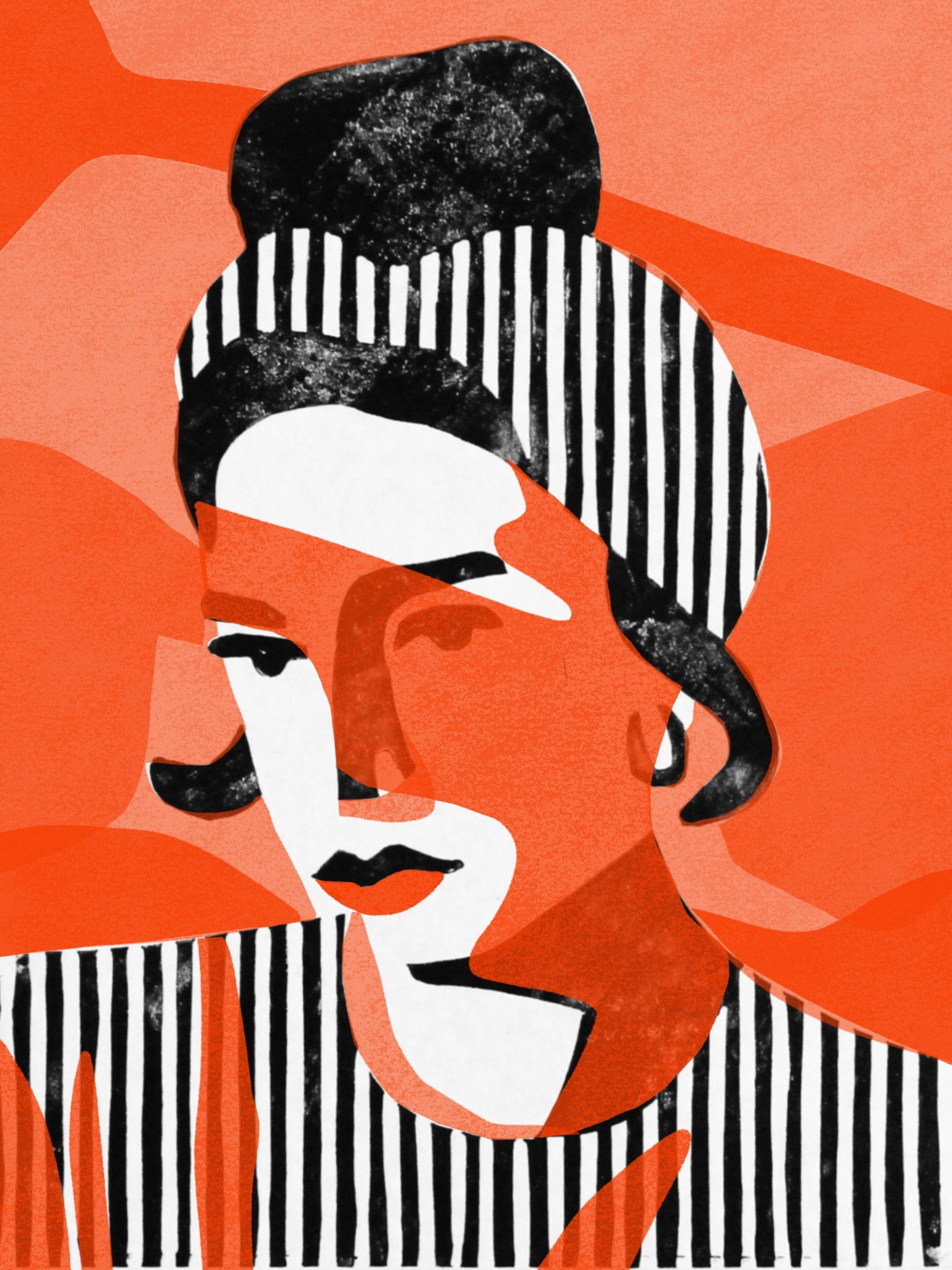 2. Tell us about your aesthetic.
I would describe my aesthetic as rather monochrome, dark, more abstract and some kind of surrealistic.
3. What is your favourite medium and why?
Linocut! I really like how linocut is a craft you do with your hands - with every cut you do, there is no way back. But since I come from architecture I also do lots of stuff digitally on the computer or on the iPad. Digital drawing combined with photoshop makes it possible for me to test a lot of different ideas.
4. What is your artistic process like?
Mostly I start with a quick sketch by hand or on the iPad, followed by many drawings with tracing paper. When I'm happy with the design, I start to transfer it onto the linoblock. After cutting the actual printing process for me is the most fun part. It is always thrilling to see the out coming print for the first time. Sometimes I'm after-editing my prints in photoshop or procreate, overlaying my prints with new layers, adds new perspectives to them.
5. Who and/or what inspires your work?
On one side it's architecture and architectural drawings from the 50's that inspire my work. Also, my interest in brutalist and postmodern what plays a huge role in my work. Maybe that's why I really love doing axonometric drawings of things. On the other hand, artists like M.C. Escher really inspire me. But also weird scenes out of my figure drawing classes lead me to new ideas.
6. What role does art play in your life? How does it change the way you view the world?
Art for me is a perfect way to relax, also as some kind of meditation. It makes me feel so balanced when I create art and somehow make people happy with what I create.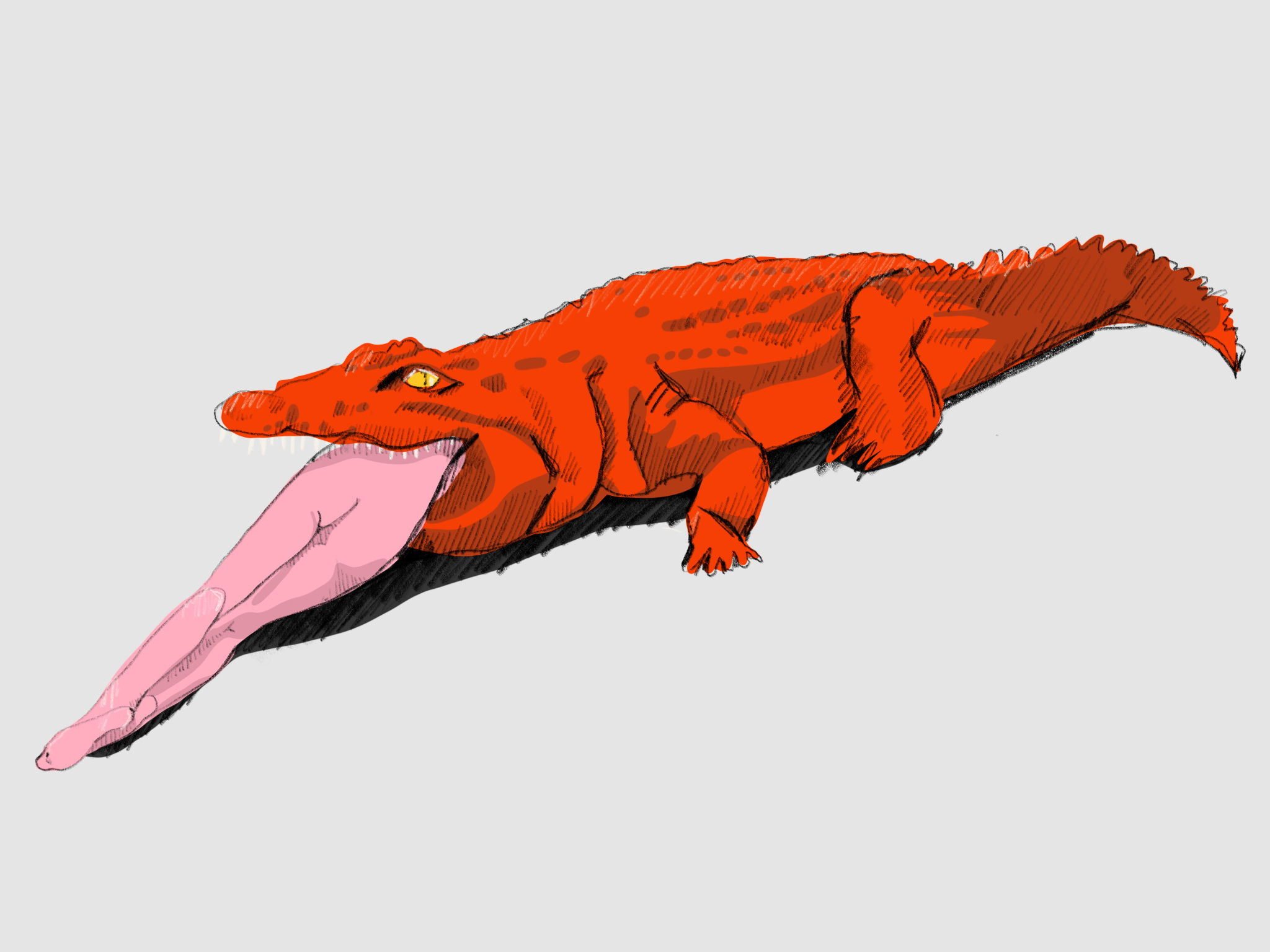 7. Where did you study?
I studied Architecture in Darmstadt and Berlin. Attending seminars about graphic design helped me find my way towards illustration. Architecture and art for me are very closely together and work hand in hand.
8. Where do you see yourself in five years?
I see myself working in Architecture, working on a lot of interesting and huge projects to prove myself. But also with enough free time for equally interesting illustration projects and hopefully having some exhibitions showcasing my work.
9. What about in ten?
Maybe working in my own more design-based architecture studio? Just dreaming.
10. What do you hope to achieve with your art?
I have no specific mission, I just do what I love to do. And with sharing my work with people, I hope to show them, what my world looks like. I'm happy if I inspire people with my work to do what they love. Art for me is passion.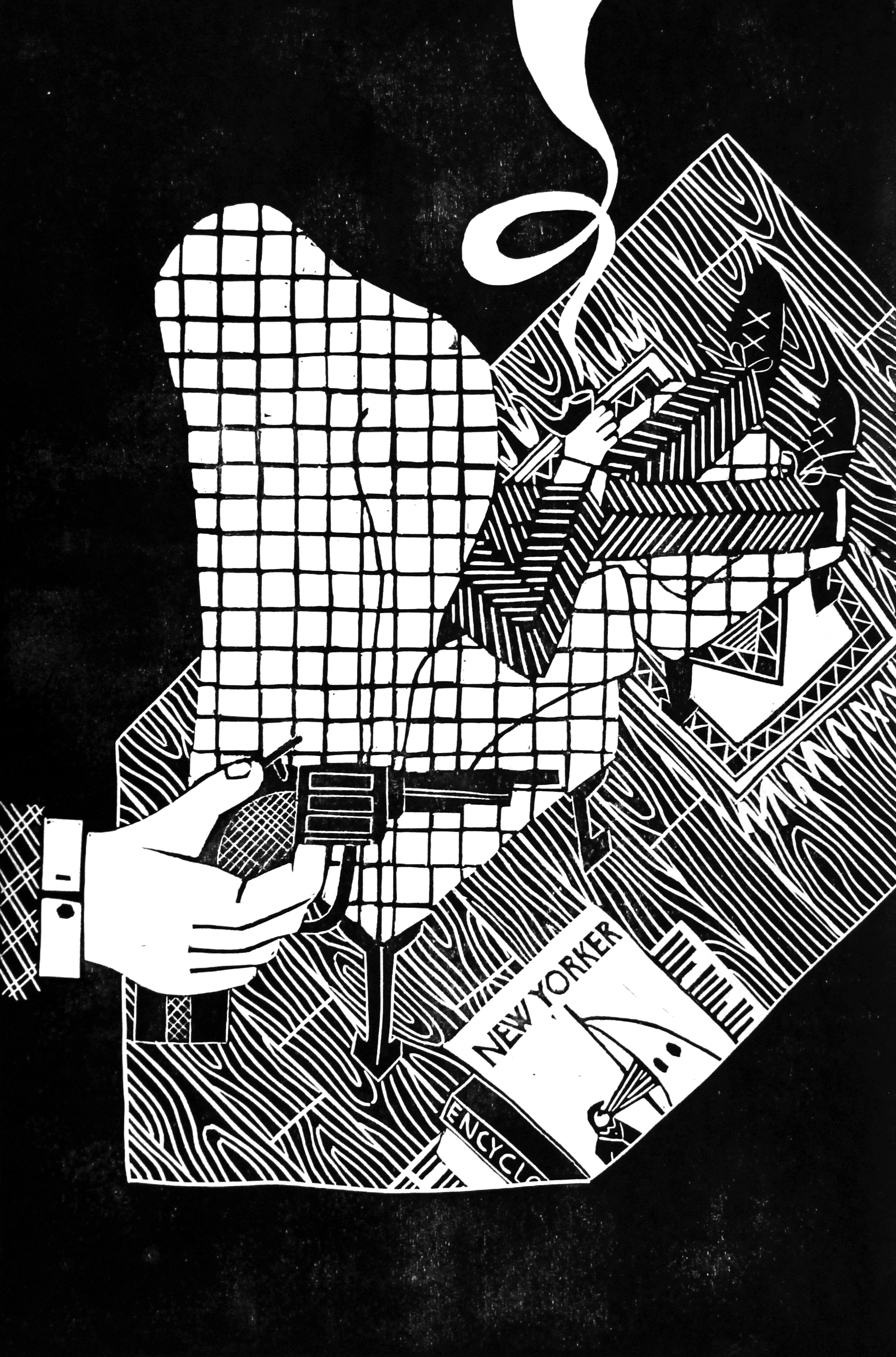 11. Now, tell us a little more about you as a person: what is your favourite food?
Turkish cuisine is my all-time favourite, if I could, I would eat Falafel and Hummus every day.
12. Favourite book?
I really enjoy novels about the middle age, Frank Schaetzings "death and the devil " is one of my favourites. I also enjoy listening to audiobooks while cutting linoblocks. For all germans here, "die drei ???" always works for me.
13. Favourite genre of music?
Anything from the 60's to the 90's, but also a weird mix of Turkish music and electronic music.
14. What are your hobbies?
Besides travelling and making art, I really love cooking exotic food and riding my bike. Moreover, I'm really into fashion design and sew my own garments.
15. If you weren't an artist, what would you be?
Architect and fashion designer, or maybe also the owner of a small restaurant.