Instagram:
@robertamgrace
Etsy:
www.etsy.com/uk/shop/RobertaMGrace
1. What's your story? Where are you from?
My name is Bobbi (technically Roberta but I'm very rarely called that!) and I grew up in VERY rural Devon, England. I have tried my hand at many different things, including illustration, but I am currently studying to become a nurse, juggling that crazy schedule with an inbuilt need to be creative.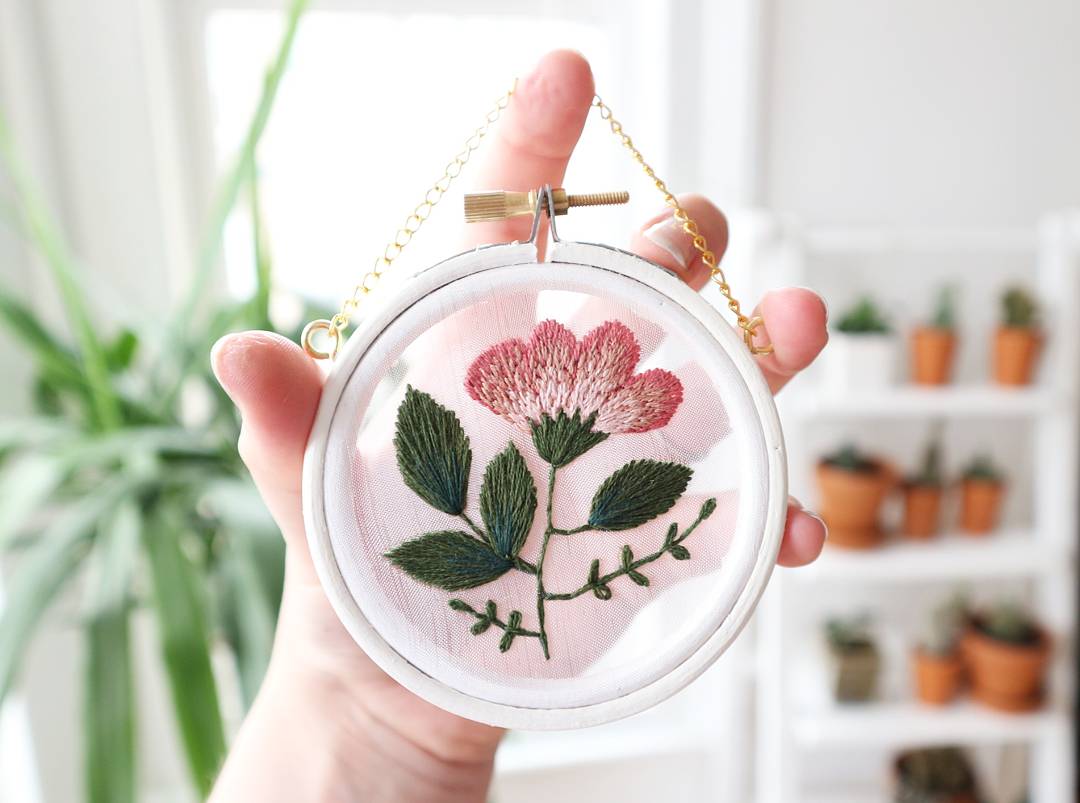 2. Tell us about your aesthetic.
I am one of those people who, despite lusting over the way many artists make their work look effortless, can best be described as a perfectionist. My illustrations are mainly line drawings (I have hundreds of fine liners scattered around my house) and this has definitely influenced my embroidery style! In my world lines have to be neat and defined!
3. What is your favourite medium and why?
This is an impossible question to answer as I love to have a go at every different process and medium that I can get my hands on! In my personal work I use a lot of mixed media, including collage, acrylics, watercolours and stitching. I've landed on embroidery and stuck with it not only for the love of it, but the therapeutic factors that it has brought me.
4. What is your artistic process like?
A big mess. Ideally I would draw up plans and ideas as I have always been taught to. Realistically, it is a whole lot of trial and error, many happy accidents and a fair few unhappy accidents too! (I know, totally contradictory to me being a perfectionist!)
5. Who and/or what inspires your work?
I suppose everything around me, it makes my mind boggle a little. I have always loved illustrators like Lucinda Rogers but now I take a lot more inspiration from nature.
6. What role does art play in your life? How does it change the way you view the world?
I mentioned before that it's therapeutic. Its keeps me in a constantly shifting state between sanity and insanity. And yet I would still call it my happy place. It has helped me to appreciate everything around me as beautiful and I am a HUGE fan of colours!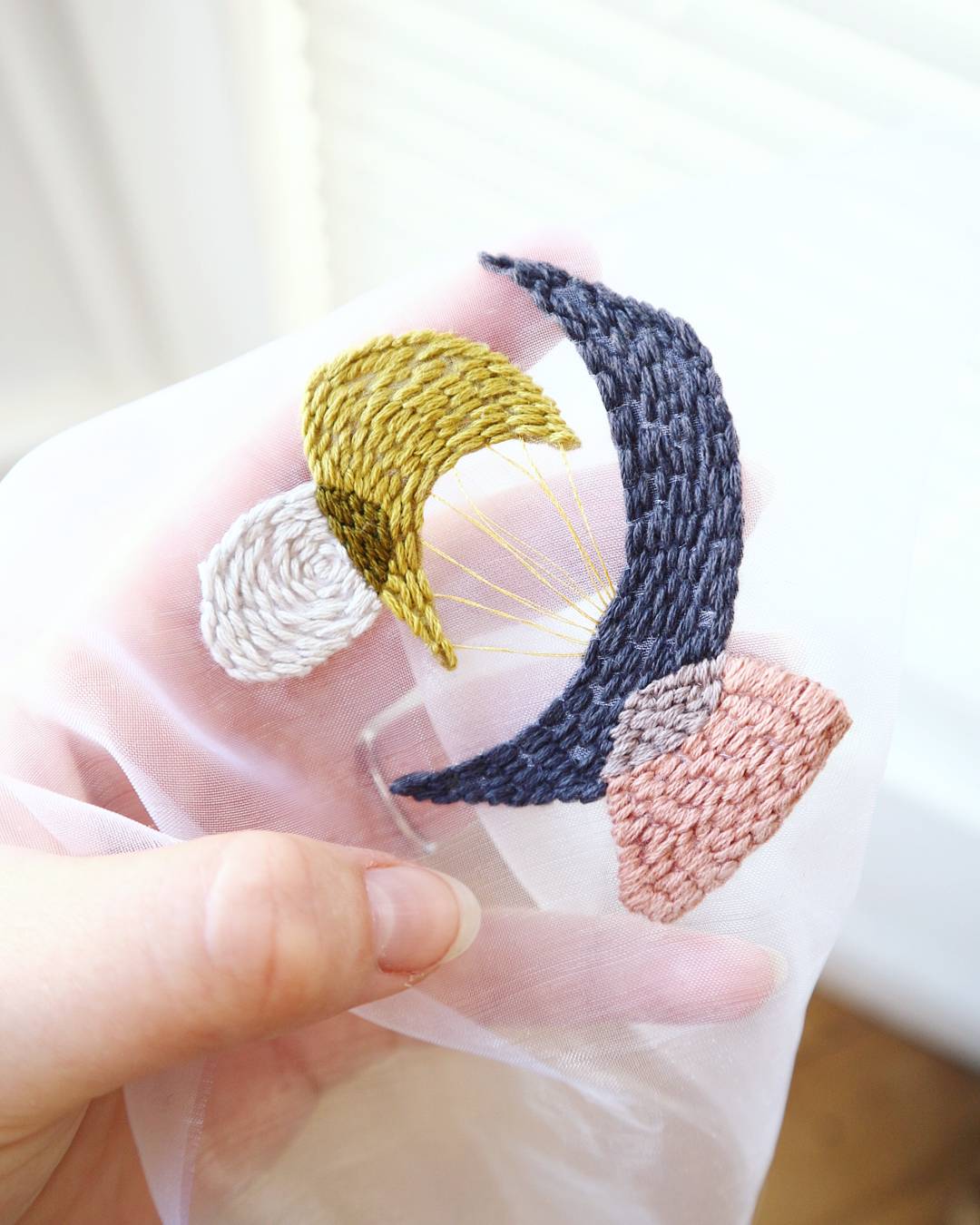 7. Where did you study?
I began my illustration degree at Falmouth University, but being the indecisive, have-a-go-at-everything kind of person that I am, I left to pursue a career in nursing. I find working to my own deadlines really helps my creativity.
8. Where do you see yourself in five years?
Nursing, maybe part-time, and building my artistic profile.
9. What about in ten?
More of the same, plus having a few little 'mini-me's around hopefully!
10. What do you hope to achieve with your art?
To keep myself happy and sane, and if someone else likes it then that's a huge bonus!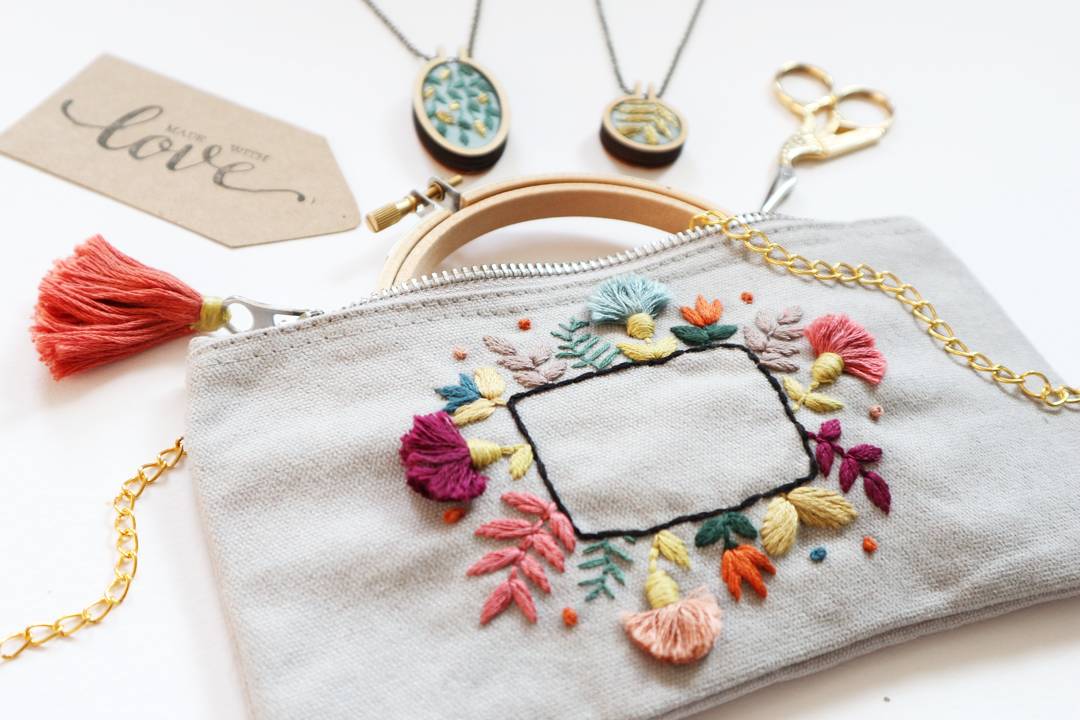 11. Now, tell us a little more about you as a person: what is your favourite food?
Anything sweet: cake, biscuits, ice cream. I'm a not so secret fatty.
12. Favourite book?
Truthfully, my whole family is obsessed with Harry Potter, i'm not really sure why – all of our dogs are named after characters from it. There's Fleur, Tonks, Ginny and Neville Longbottom 2000.
13. Favourite genre of music?
Anything I can sing badly in the shower.
14. What are your hobbies?
Taking cute pictures of my incredibly cute dogs and posting them on instagram to annoy everyone. Oh and houseplants, hundreds of houseplants. Basically anything the typical millennial does.
15. If you weren't an artist, what would you be?
A scientist! (or maybe I should say a nurse, got to keep my potential employers sweet after all!)