Instagram:
@robertocignaillustration
Facebook:
www.facebook.com/RobertoCignaIllustration
Website:
robertocigna.wixsite.com/graphicdesign
1. What's your story? Where are you from?
I'm an italian freelancer illustrator, actually international represented from Anna Goodson Illustration Agency. I'm a nature and sea lover, I live in Sicily but I feel at home in a lot of cities in Europe, where I had the pleasure to live during the last years,from Bucharest to Barcelona.
2. Tell us about your aesthetic.
My style is very simple, I think that the message and what an illustration can make you feel it's over the technique, sometimes behind the simple things you can find so many points of view. Thats why I prefer to use simple forms in my illustrations. I like to use desaturated colors and not so many kinds.
3. What is your favourite medium and why?
I like to work digitally because that give me a lot of different possibilities and make me work faster. I also continue to use the paper and the pen for the first sketch, I still love to use my notebook and to put on it everything comes into my mind. I don't want to lose the contact with the paper and the pen.
4. What is your artistic process like?
As I said everything start from the notebook, I keep a little one always with me. So from that start the first sketch. Sometimes I have so many ideas that i need literally to write all of that. Then I start to think to the colors which in my opinion can match better with the message that i would like to give, for the rest I put all in digital. Everything comes to me naturally.
5. Who and/or what inspires your work?
Everything is around me. Sometimes I'm just talking with someone and I start to have some ideas.I also like to analyze the point of view of the persons about what is happening around us like about society, politics or environment.
6. What role does art play in your life? How does it change the way you view the world?
Art play a big role in my life, help me to see so many different shades of the world, the visual art in particular, and the music, also the music play an important role in my days, for example i couldn't work without music, help me to stay concentrate.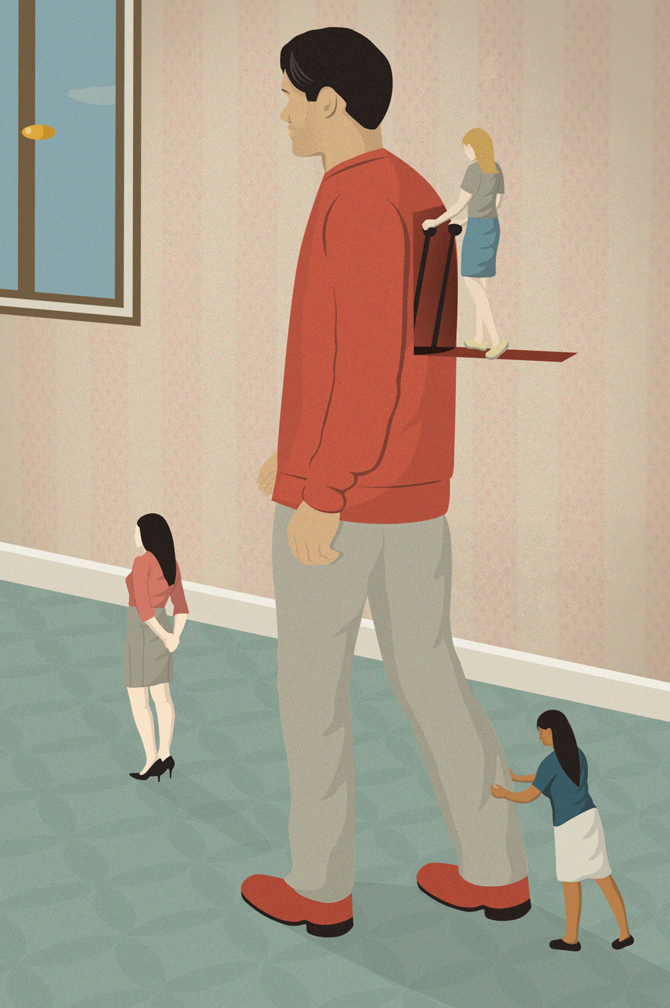 7. Where did you study?
I studied cinema and mass media communication. As illustrator I'm a self taught.
8. Where do you see yourself in five years? Working in an agency?
Actually I would like to continue to work as freelancer, the collaboration with Anna Goodson permit me to work in the mood that i prefer, free to organize my time as better as I can.
9. What about in ten?
As I said I would like to continue to organize my time as better as I can about the job, this give me the important chance to can enjoy my family. I like my way of life, maybe I will live more far from the city, in a countryside. For the rest if I could say something to myself from the future I just would say, "amaze me".
10. What do you hope to achieve with your art?
I hope to transmit to the people, emotions and the chance to give different interpretations to my messages, in general to think, to put questions to themselves. This is what I hope.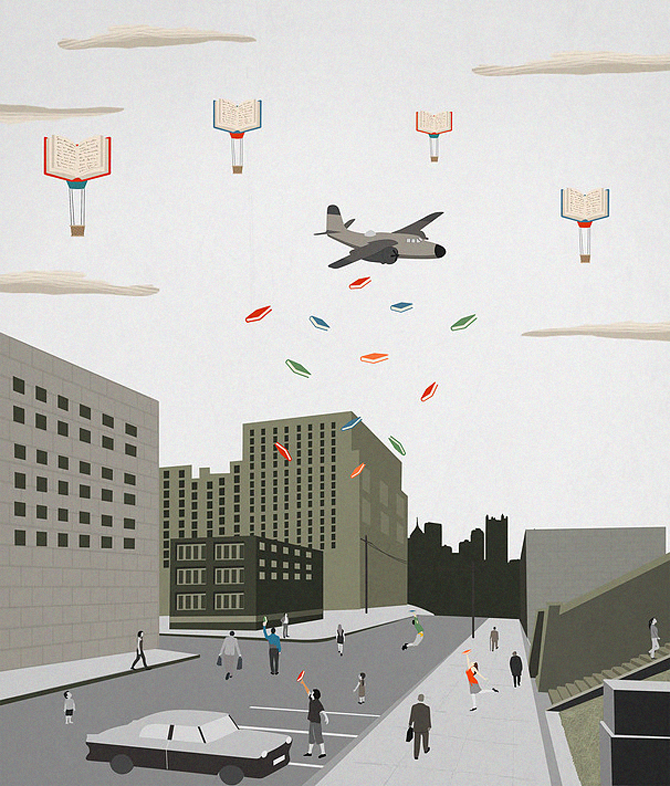 11. Now, tell us a little more about you as a person: what is your favourite food?
Well as I said I lived in a lot of places, in Europe and also in Italy, so I always like to taste new kinds of food. But If I should say the favorite, I guess Lasagna, I know, I'm so Italian.
12. Favourite book?
I like all the books from Tiziano Terzani, was a journalist, an adventurer, who lived and traveled a lot in particular in Asia.
13. Favourite genre of music?
I listen a lot of music, a lot of genre, but the favorite one is Jazz.
14. What are your hobbies?
I love books, I could spend an entire day inside a library, the bicycle, and my job is also my passion so I'm lucky.
15. If you weren't an artist, what would you be?
For sure I would like to work in the nature, to the sea, something that would make me feel free as make me feel free what I'm doing now.