Instagram:
@rolandoluther
Behance:
www.behance.net/rolandoluther
Facebook:
www.facebook.com/rolandoluthergraphics
1. What's your story? Where are you from?
I'm a Guatemalan 3D Illustrator and motion graphic designer. Right now I'm finishing a degree in graphic design. I start learning 3D and motion graphics by tutorials, watching references, and practicing. Years ago I was very interested in 3D, but it wasn't until 2015 that I start learning, after months of practicing, I realize that I was so in love with the technique, I was spending hours and hours on it and I actually didn't care about it. So I decided to dedicate and specialize on 3D.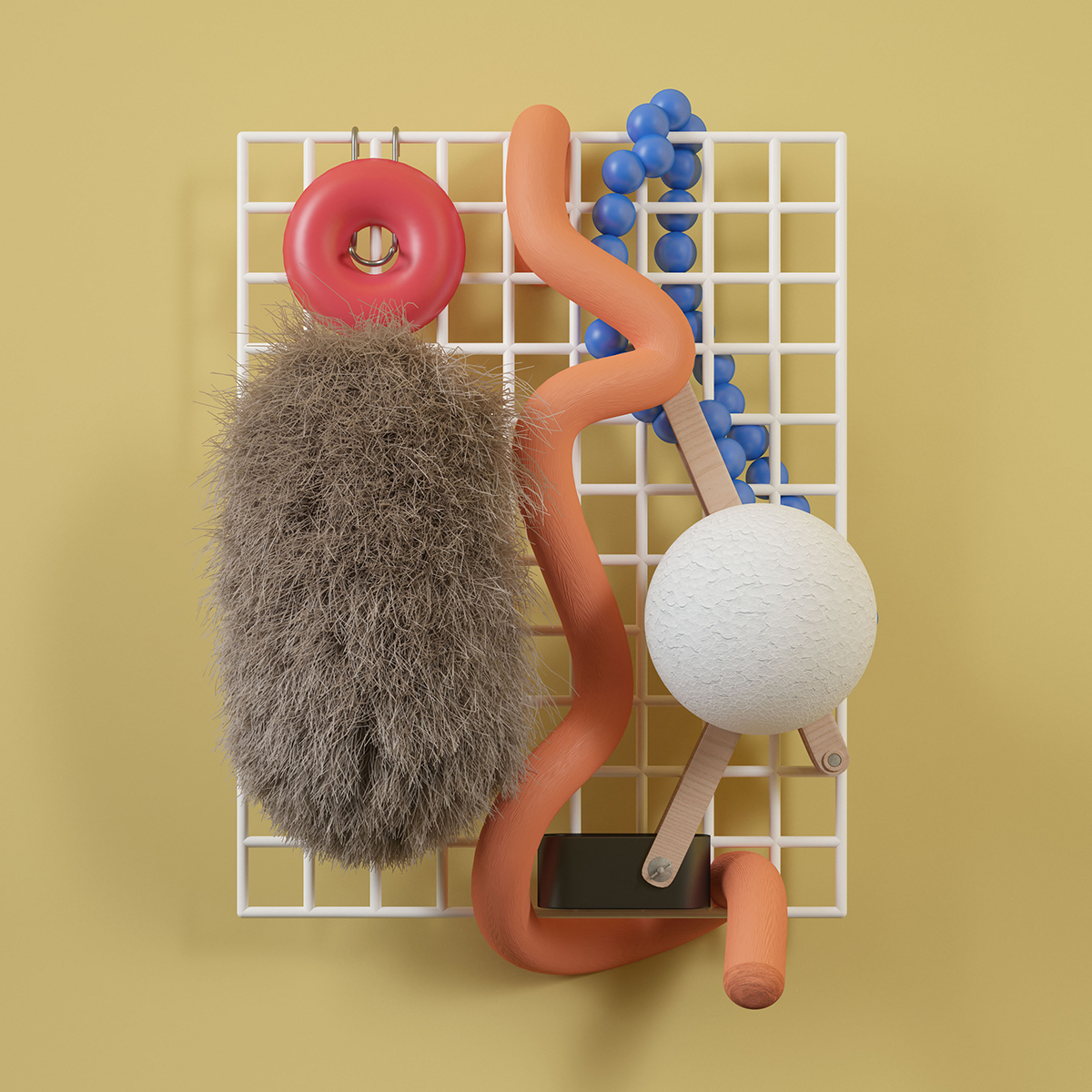 2. Tell us about your aesthetic.
A little bit of pop culture, abstract, Bauhaus and Memphis Milano.
3. What is your favourite medium and why?
Cinema 4D, and Vray, I have some sort of obsession lately, might be silly, because I like to create very loft, crafty, organic, textures and compositions, searching for them to look very realistic and natural. Which sounds crazy because it would be a lot easier to make them for real and take pictures of it. But, that's kinda the challenge, I want to create and dominate real crafty textures on digital compositions.
4. What is your artistic process like?
I have more than one creative process, but usually with music, coffee, or a close deadline, I start sketching (really bad so they are basically abstract ideas), and I sketch like 3 or 5 times an idea or composition, till I get a decent result, I run into my pc to modeling and design the idea, the textures and colors. Then I start to edit, I make some test renders if there's some doubts, then when the piece is ready I make the final render.
5. Who and/or what inspires your work?
I have some 3D artist and designers that inspire me so much, not only by their creative ideas, but by their unreal work quality. Six n five, Wang & Söderström and so much more, but I also really enjoy and love getting inspire by typography and editorial design, industrial design, and set design. Right now I'm a huge fan of Arrivillaga Basile design studio and Johanna Berg.
6. What role does art play in your life? How does it change the way you view the world?
The expression and the communication, to make feel or move someone with it, has no explanation. I believe in visual language, often the words fall short. And art, the image have a lot of power. But I believe above all in the fusion music and visuals as a very powerful tool.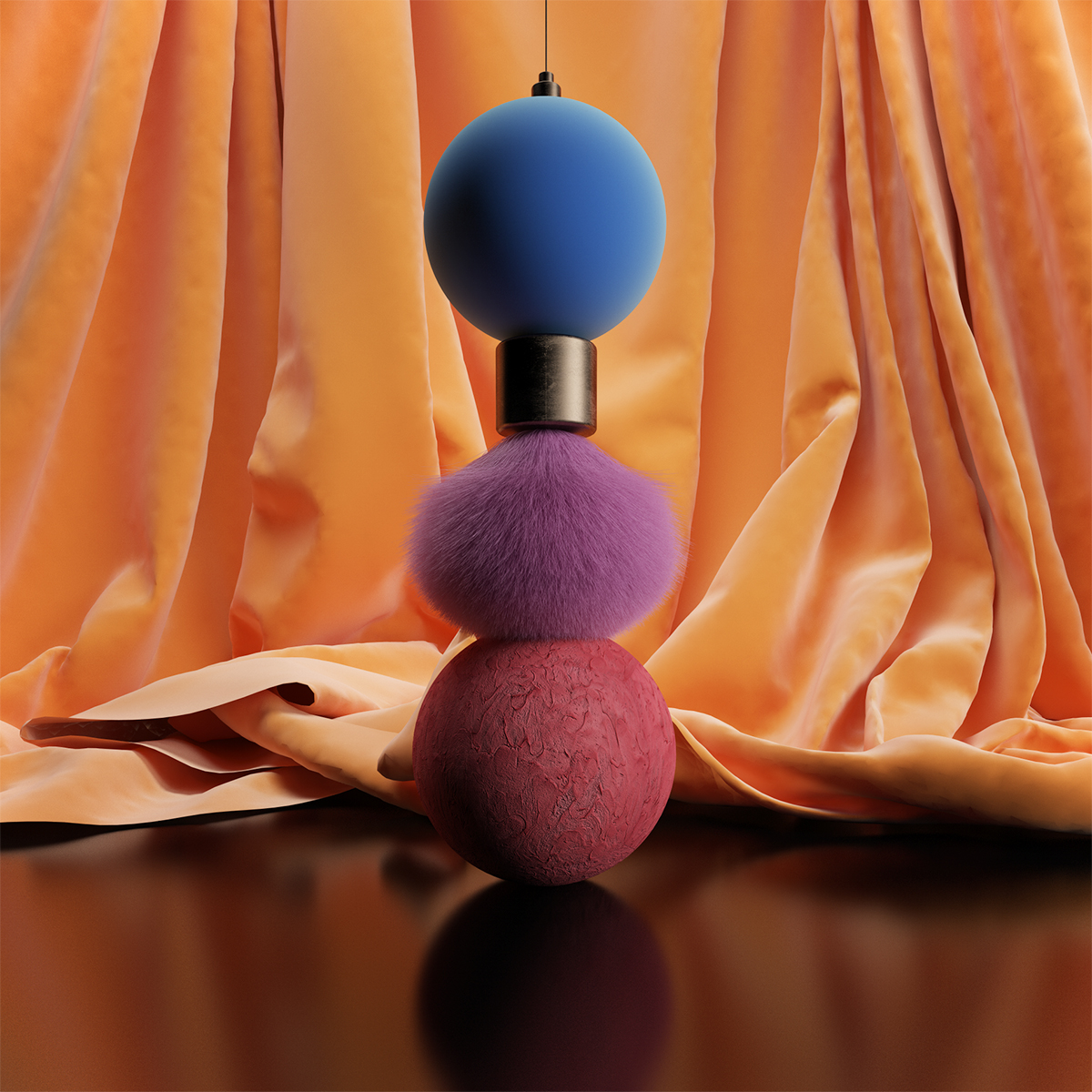 7. Where did you study?
In Rafael Landívar University, on Guatemala City.
8. Where do you see yourself in five years?
Finishing a Master on a 3D area, and/or working with people that I admire, that's one of my constant goals, to be surrounded and to work of people that I admire.
9. What about in ten?
Having my own 3D studio. Also being involved on different projects, like festivals, my own book, conferences, having very big personal projects.
10. What do you hope to achieve with your art?
Inspire and speak to people, letting the textures and colors communicate a message no matter how abstract might be.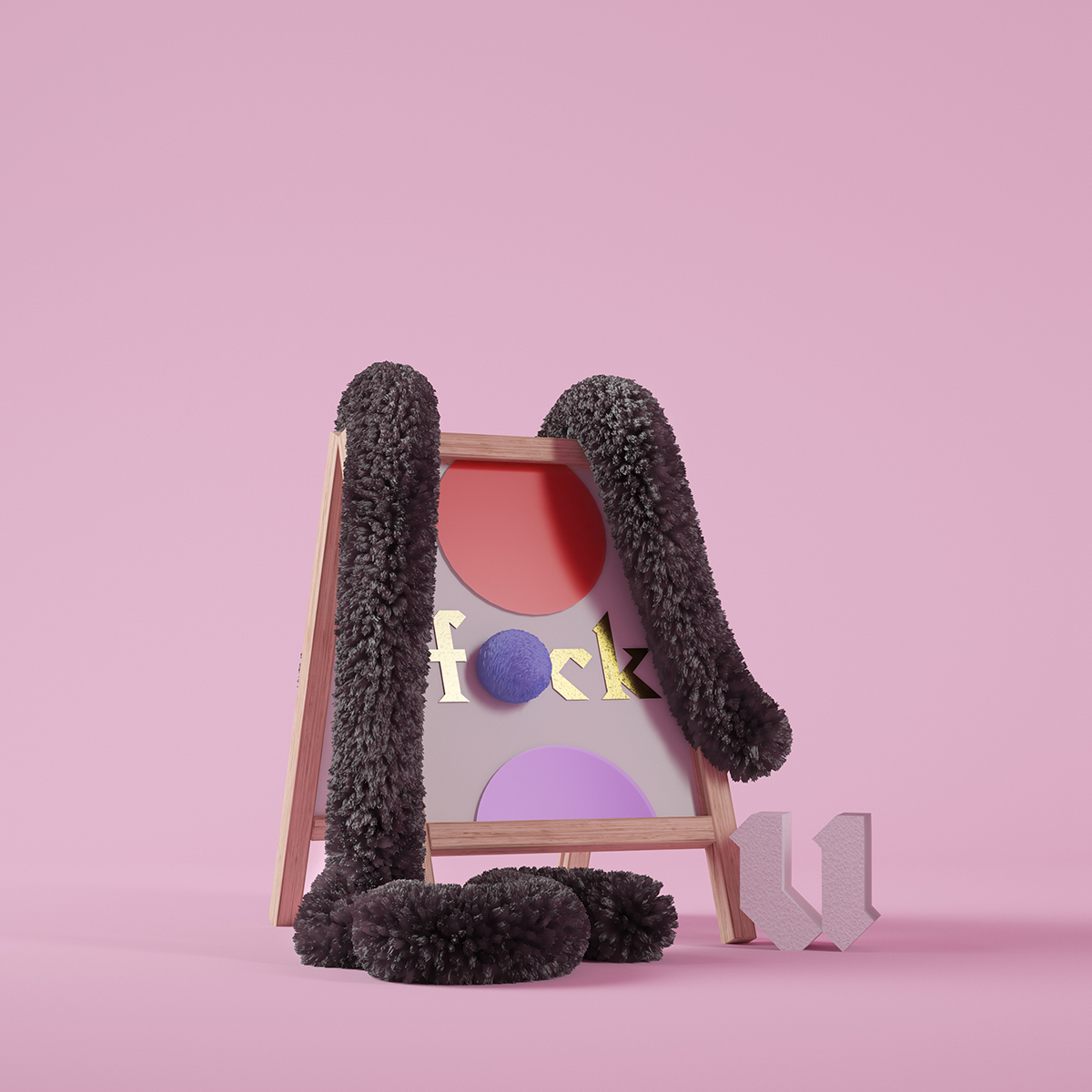 11. Now, tell us a little more about you as a person: what is your favourite food?
I love breakfast food (eggs, bacon cereal, bread, hotcakes, fruit, orange juice, oats, coffee, etc). But I have to mention that I love pizza.
12. Favourite book?
Poster Design - Made in Spain
13. Favourite genre of music?
I love music in general, but I would say a mixture of Electronic, indie, house music.
14. What are your hobbies?
Listen to music, and watch series, movies, documentaries, art, references, and expositions.
15. If you weren't an artist, what would you be?
Music producer or sound engineer, something relative to music.