Instagram:
@roledesma
Facebook:
www.facebook.com/roledesmaillustration
Behance:
www.behance.net/roledesma
Website:
www.roledesma.com
1. What's your story? Where are you from?
Hi! My name is Rocío, but you can call me Ro. I was born in Vigo, a little city in Galicia (north-west Spain). Before landed in Barcelona on 2015, I lived for two years in Buenos Aires, where I worked as Art Director in Advertising. Then I decided that my authentic vocation was the illustration, so I take a plane again and came to live here, where I combine my work as freelance illustrator with my art studies, drink coffee and ride my bike.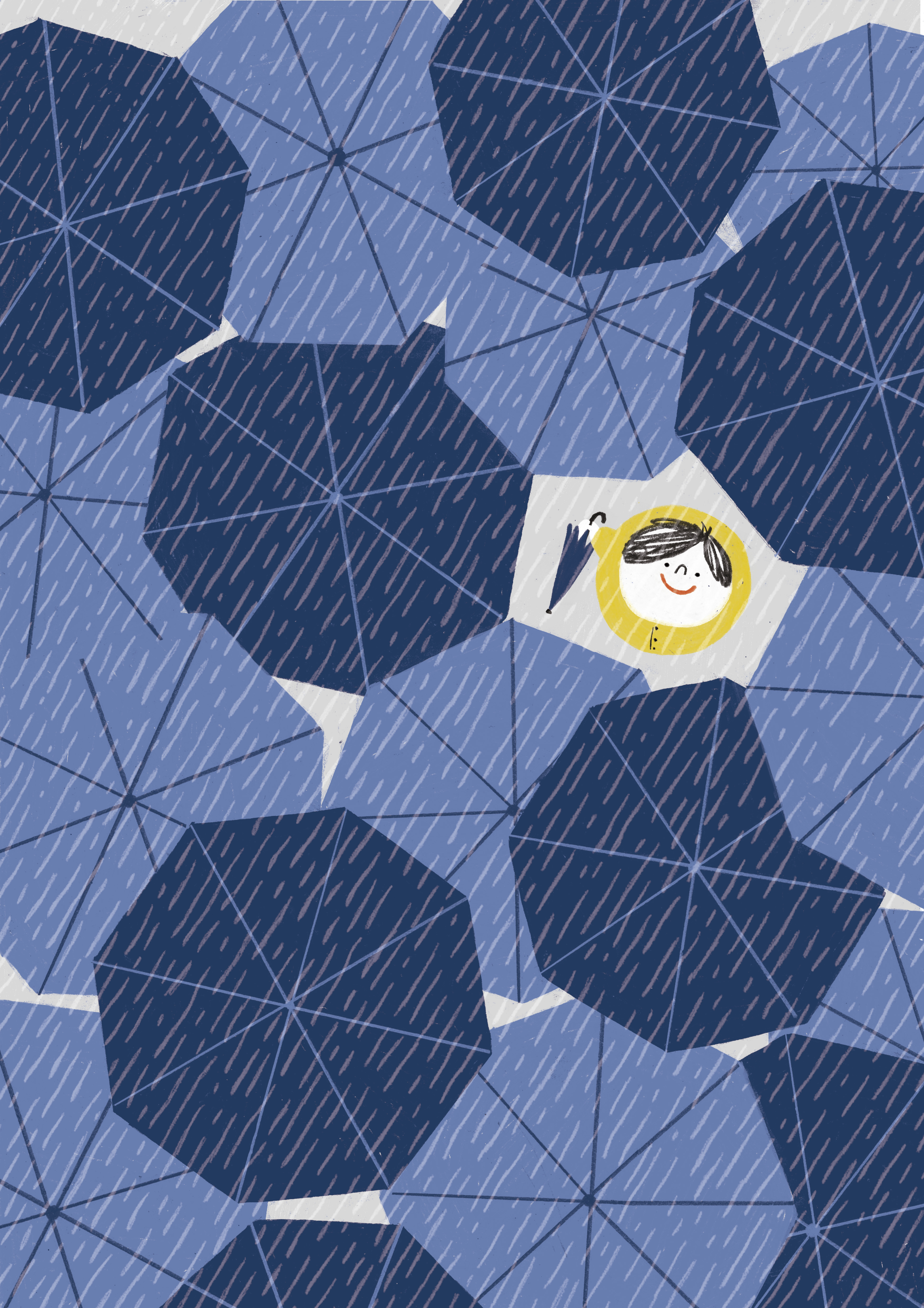 2. Tell us about your aesthetic.
My illustration style is simple, colorful and a kind of naif. I think it has a retro touch too, because a lot of people have said it to me several times! I really like to use pencil brushes to give a spontaneity feel. Talking about colors, I have several favorites, but now that I think about it...yellow is almost always present!
3. What is your favourite medium and why?
I work with digital tools, but last months I´ve been using more pencil colors in personal projects. I used to be very perfectionist and "clean", so use the coloured pencils help me to be more relaxed and spontaneous. I really enjoy the process!
4. What is your artistic process like?
It depends on the project nature. In case of personal projects, the process is much more funny and free. I have a very hyperactive mind ( I wish I could turn it off sometimes ) so ideas come to me in any situation. Especially If I´m doing another activity in wich I should be more focused. For example,while I´m riding my bike! When I carry them out, I really enjoyed because the creative freedom is total and nobody is saying what you must to do. On the other hand, if it is a commission, the process is different. Work in advertising taught me to follow a process, from generate the concept to develop the final art. I always start writting in a notebook all the information I have about the order. From there, ideas begin to emerge. It´s important to know what you want to communicate before go directly to the final art.
5. Who and/or what inspires your work?
Small things. Almost every day I found something that makes me smile, laugh, or think more into it. It doesn't have to be amazing things. For example, I see a few days ago a couple walking. He was wearing a t-shirt with a moon draw and she, one with a star. I don´t know if they did it on purpose, but I found it really cool. This kind of absurd situations usually inspires me. Go to new places as possible, see new things... and of course, music and books.
6. What role does art play in your life? How does it change the way you view the world?
Art is basic in my life. As much as the morning shower or listen to music. I think that art can be a lot of things. You don´t need to be Picasso to do art, and less for enjoy it. It does not matter if you are an illustrator, a sculptor or even a chef. Art is create, showing the world as you think, as you feel. I think is one of the most genuine ways to share with another humans as you are. This is why is so contagious. Because when you do something so authentic, people really enjoy it. And they want to do the same. Barcelona have a lot of art, and a lot of people are doing really interesting things there. So this is a city with a lot of artistic energy.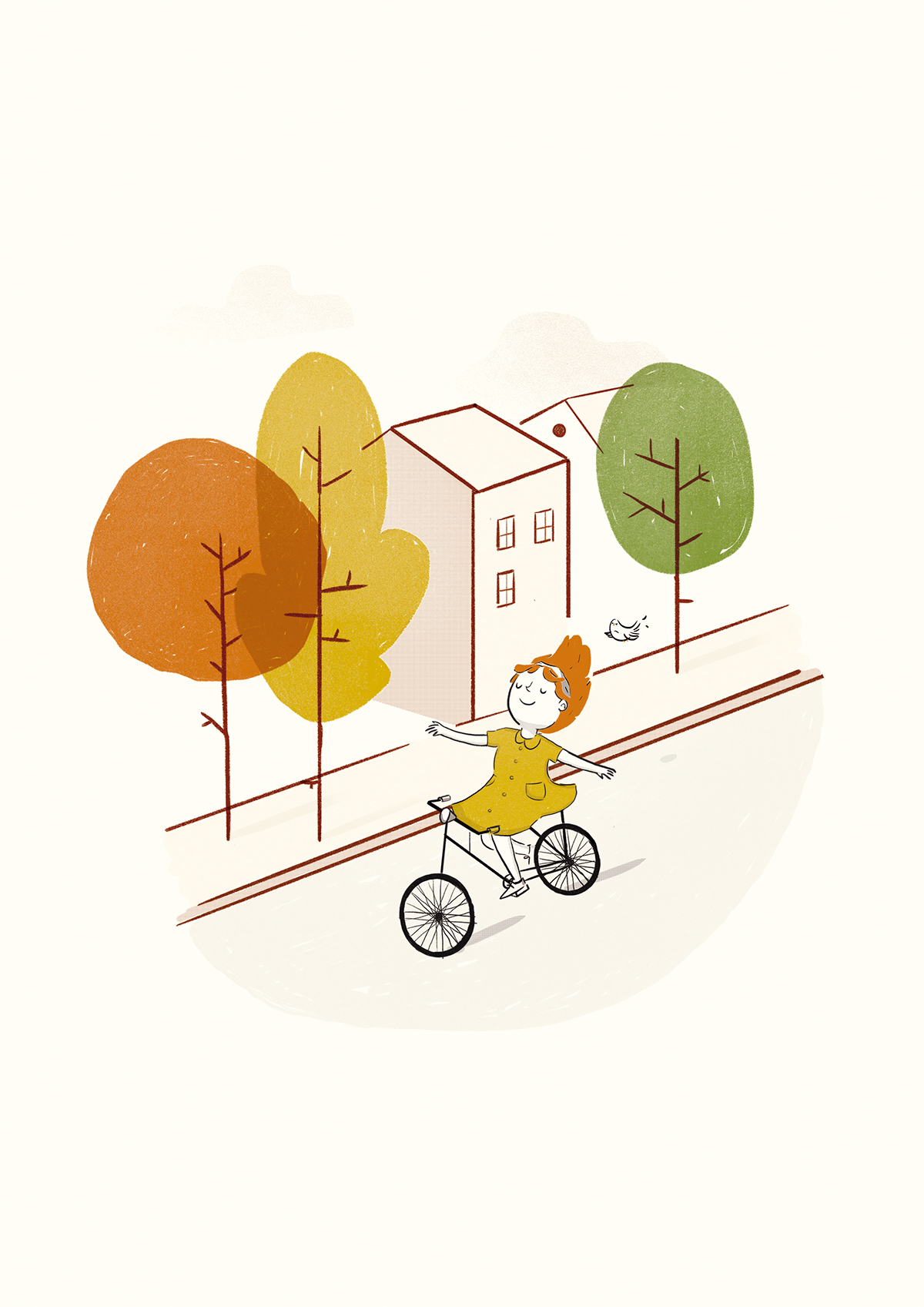 7. Where did you study?
I studied and Advertising Degree in Vigo University, and a Creativity Annual Course in Brother Ad School, Buenos Aires. I´ve also studied there an Art Direction Annual Course in Escuela Industria. Actually, I´m studying Illustration in Escola Massana, but I´ll finish it in two months!
8. Where do you see yourself in five years? Working in an agency?
I really hope to be sitting at my desk working for regular clients, having a stable freelance career as an illustrator and with a dog called Henry by my side.
9. What about in ten?
Ten are too many years! I don´t really want to think in what´s is going to happen in so much time.
10. What do you hope to achieve with your art?
I want to share my way to see the world, and if people want´s to look it twice because it makes them smile or feel something, goal achieved!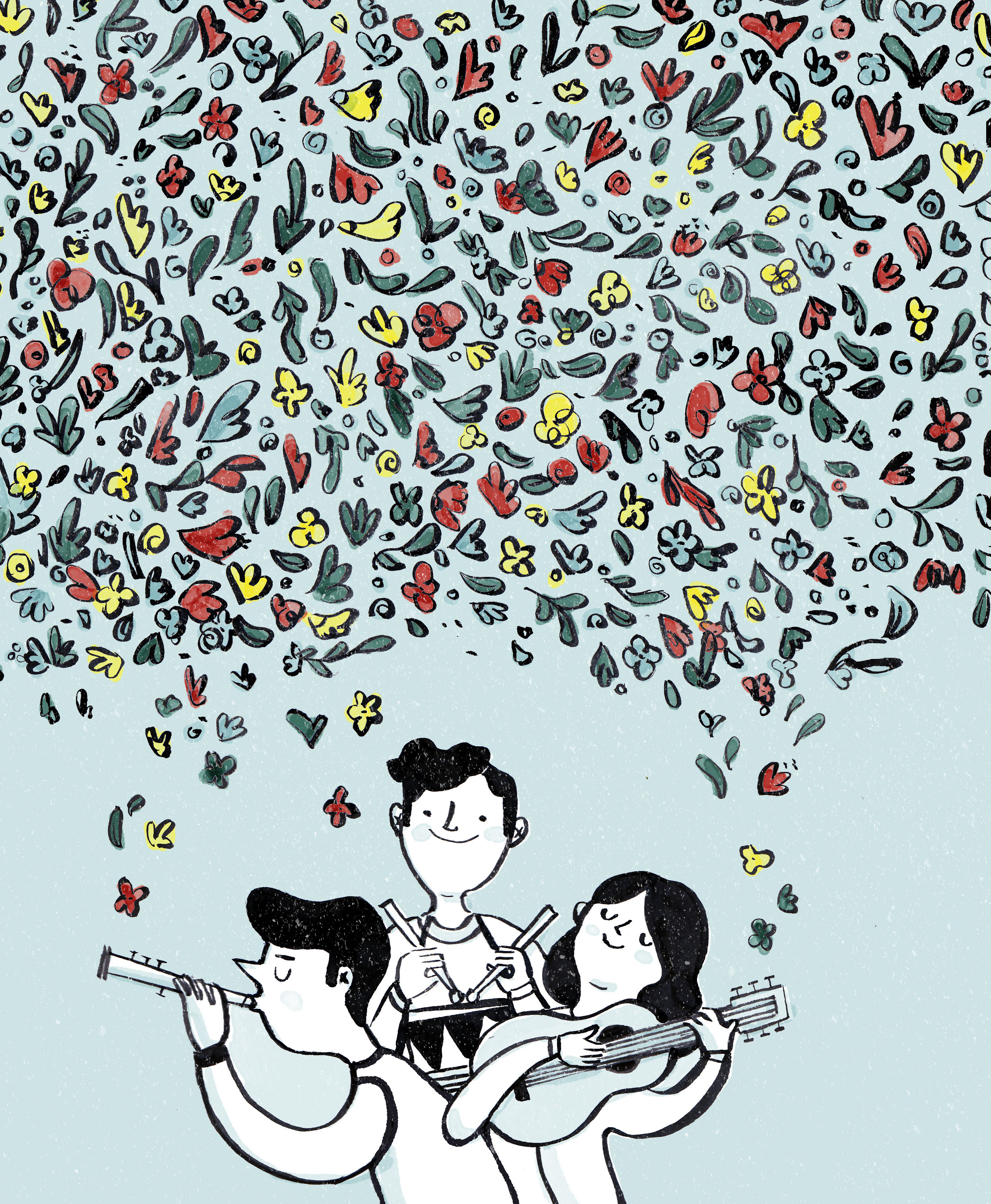 11. Now, tell us a little more about you as a person: what is your favourite food?
I can´t decide between ice-cream and popcorns.
12. Favourite book?
I have a lot, but one could be "Crazy in Alabama", Mark Childress
13. Favourite genre of music?
Indie folk, Indie rock, and the rock, soul and funk from the 60s to the 70s. The Temptations or Creedence Clearwater Revival are always a good option!
14. What are your hobbies?
Go to concerts, ride my bike, hanging out with my friends... and when I can, mountain hiking.
15. If you weren't an artist, what would you be?
Hmmmm maybe photographer?