Instagram:
@romainlasserillustration
Website:
www.romainlasser.com
1. What's your story? Where are you from?
I'm an illustrator from Montreal, Quebec. I mostly work in editorial, poster design, beer labels and corpo projects.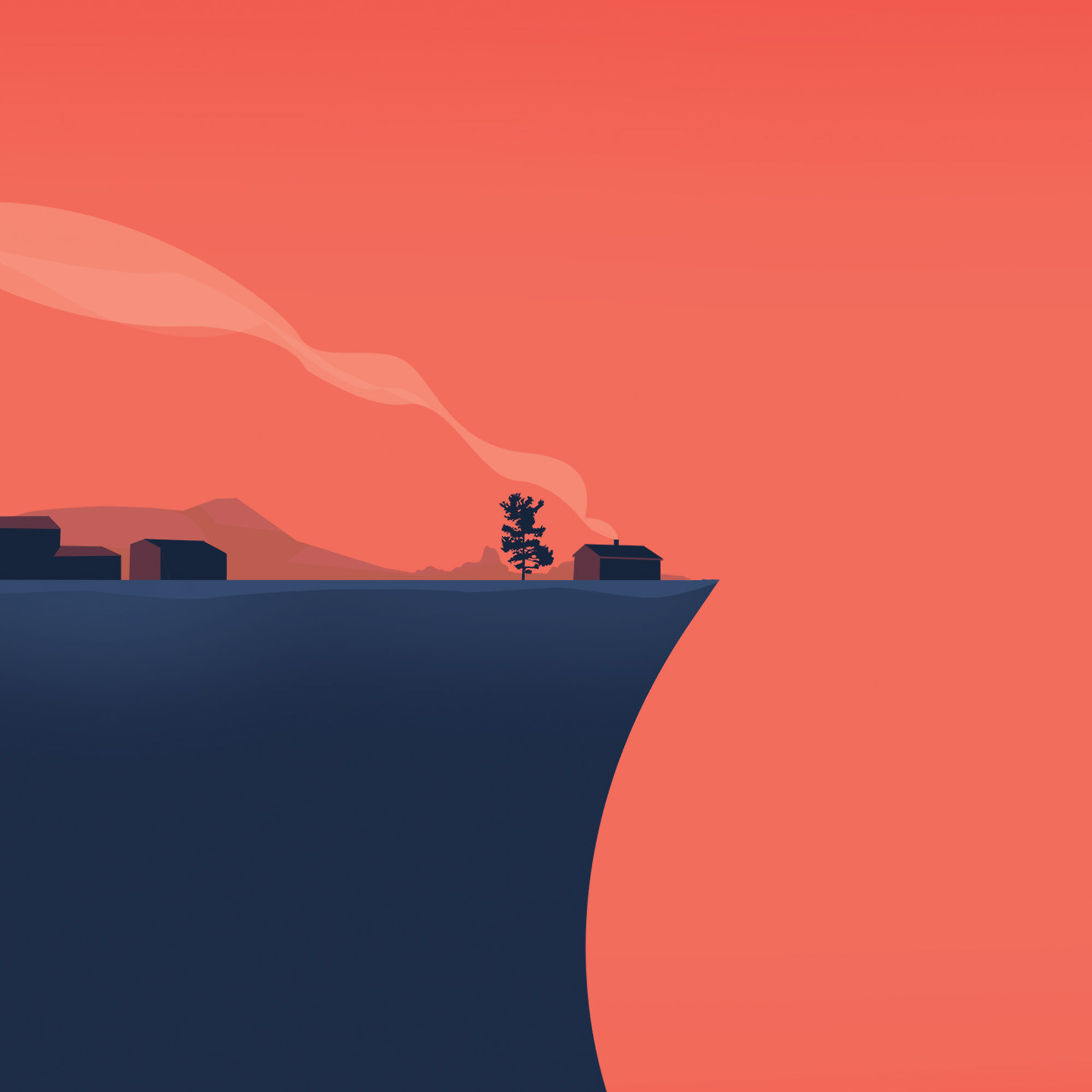 2. Tell us about your aesthetic.
I would say my style is quite minimalist. I put a lot of emphasis on the choice of colors and the concept (message) that the image is showing.
3. What is your favourite medium and why?
Nowadays, I mainly work on photoshop, with some very quick thumbnails on a pencil from time to time. Working with this program for years, it kind of became a prolongation of my brain as a tool I would say.
4. What is your artistic process like?
Being an insomniac, I think a lot about my ideas during nights. Then I always propose 2 or 3 ideas to my clients, directly with color tones so they can see the whole idea from the start. It takes me more time than normal thumbnail sketches but it helps me buildup the composition and defines the mood in the early step.
5. Who and/or what inspires your work?
There are way too many great artists out there to make a legit list. If I would have to pick up one, the late Moebius, for his treatment of the image and his unique universe is a major influence for me since a little kid.
6. What role does art play in your life? How does it change the way you view the world?
I grew up in an artist family, so I would say I always been very well surrounded by all kinds of art mediums. I also think art makes the bad parts of life easier to swallow in general.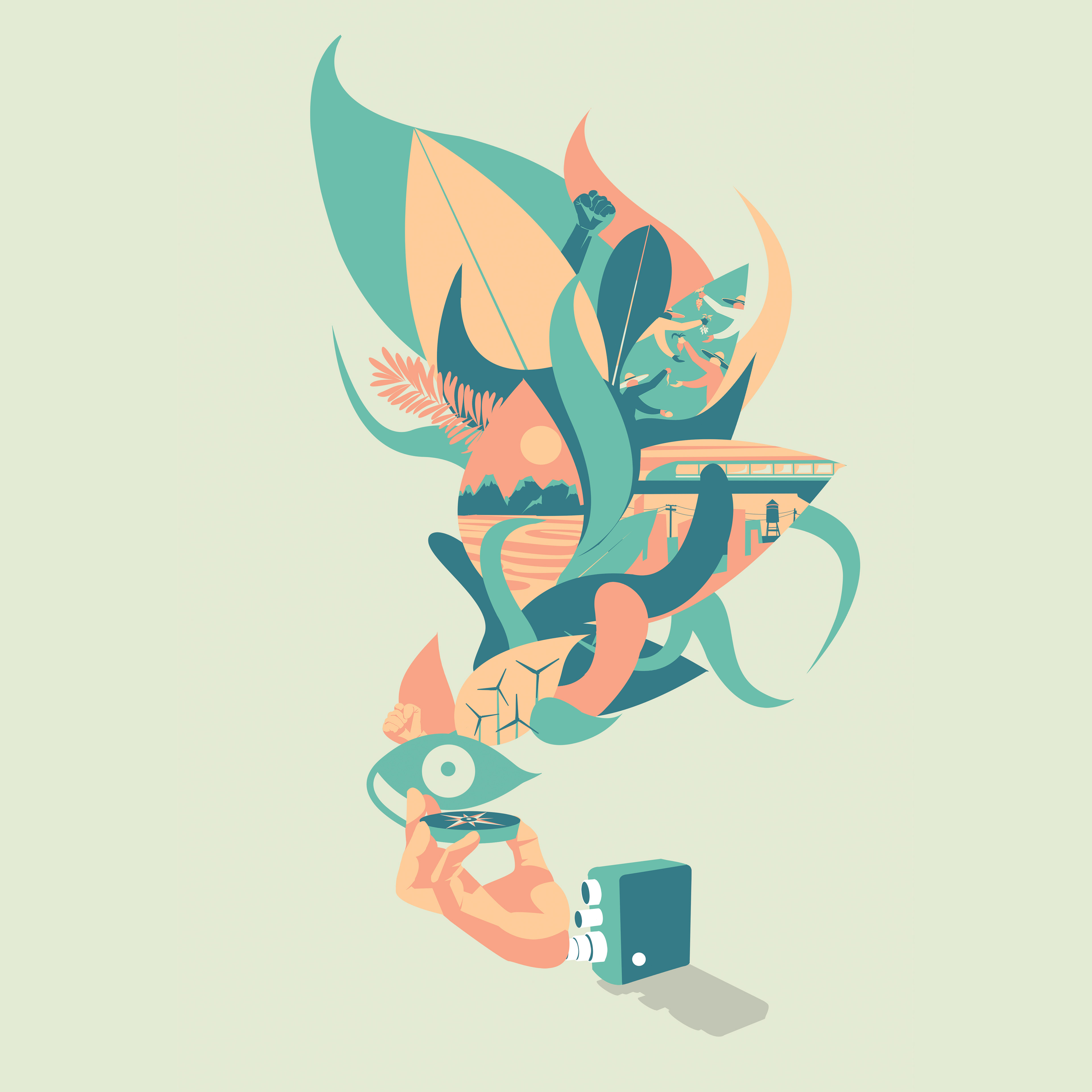 7. Where did you study?
I have always been drawing since I could handle a pencil in my clumsy hands. I also went to UQAM (the University of Quebec in Montreal) in Visual Arts and at Concordia University in Studio Arts. So my background is more artistic centered than Design… if I can say.
8. Where do you see yourself in five years?
Hopefully at the same place that I am with some very inspiring projects on my table although I would love pushing it further into animation ( I'm still a very beginner in that sphere)
9. What about in ten?
Art direction is a function that interests me a lot in the long term. Having the opportunity to develop a vision/aesthetic with plenty of mediums and people sounds very stimulating!
10. What do you hope to achieve with your art?
As an illustrator, my goal is always to bring an idea/concept in some way that only the image can reach. I love images that speak for themself and that pushes the viewer to think or see something in another perception.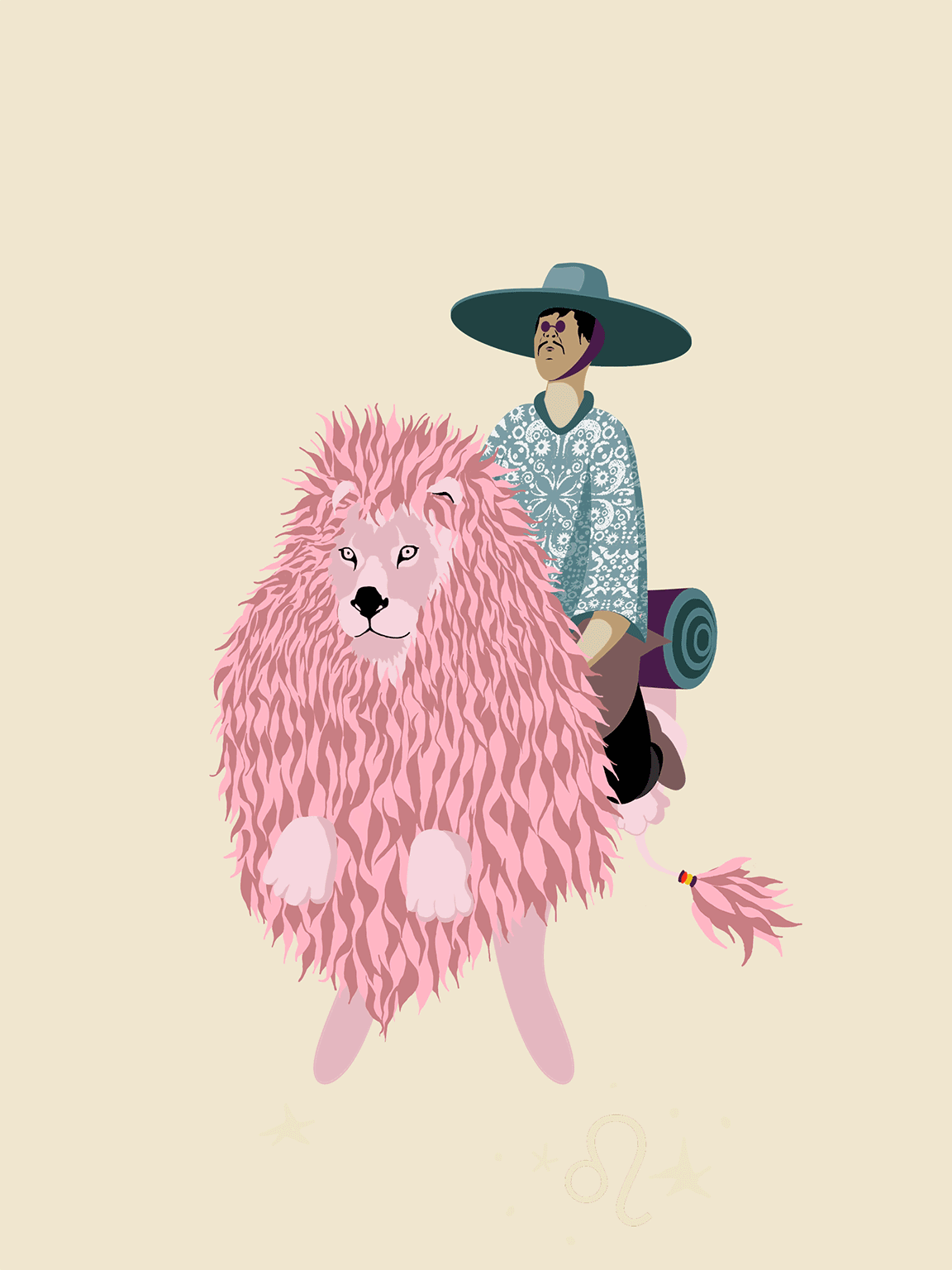 11. Now, tell us a little more about you as a person: what is your favourite food?
I have been a cook for years. This question is impossible to answer! Food is my other big passion.
12. Favourite book?
I love all books by Haruki Murakami. I think he brings you elsewhere every time. Also a big fan of Borges, this guy is old but reading him still rocks!
13. Favourite genre of music?
90's hip-hop. Always.
14. What are your hobbies?
Cooking and…eating. Drinking wine is also quite fantastic!
15. If you weren't an artist, what would you be?
I guess I would still be in the kitchen. I miss that other kind of creative work (and free food). I don't miss the stress tho.