Instagram:
@romainloubersanes
Website:
www.romainloubersanes.com
1. What's your story? Where are you from?
My name is Romain Loubersanes, I'm from the south of France ( Toulouse ). I've been a freelancer animator and designer for 8 years now. I started in Paris in 2009 before to move in London in 2013. I needed a new challenge and I wanted to learn how to speak English too :) I don't regret my choice, I learned so much about life, relationship, culture and work obviously. You become super independent to live in a country you don't talk the language.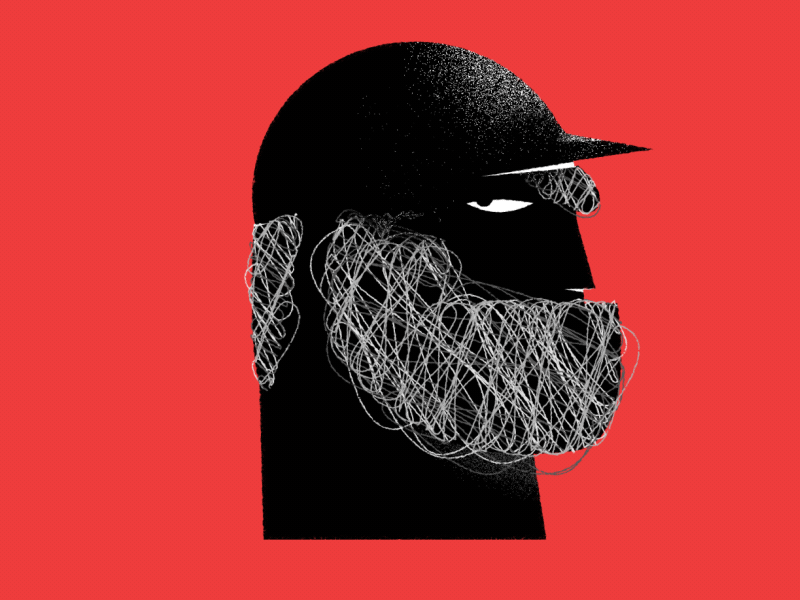 2. Tell us about your aesthetic.
I'm definitely attracted to simple design and shapes. I love animation and I have to admit that animating a simple design is always better and you feel more free in term movement, timing. But on the other hand I love Details, I love adding details everywhere, it can be details in term of animation or in design. Basically I would say I mix simplicity and details. I also like playing with colours, I animate colours pretty often, I like to make them flickering to bring some life in a scene or on a character. Contrast in term of size, shapes is also something I keep in mind.
3. What is your favourite medium and why?
I do everything with Photoshop and After effect but I sometimes use Flash, and Illustrator. Why ? because I like the connection between the software, it's easy to jump between one other, and I think the duo PS - AE or AI - Ae is so powerful that you can do almost everything in 2D style. Your imagination is almost your only limit.
4. What is your artistic process like?
I'm not a good example in term of process, because most of my animation are done straight in AE, without really having an idea beforehand. I like to go with the flow, and my ideas and imagination comes naturally along when I put the first shapes, colours or keyframes. I try to sketches ideas more and more though, although when I jump into the software the ideas or style are always different hehe
5. Who and/or what inspires your work?
Well I guess we get inspired by so many people all the time. I'm pretty bad with names and you can easily forget who inspired you a week ago with this insane number of work nowadays. You just need to open pinterest, tumblr, instagram… and you see so many new works pop up around. Where are all these creative people ? it's crazy ! The creative flow is infinite. To mention at least someone, I'm totally speechless by the work of Jonathan DJOB NKONDO ( http://absenteism.tumblr.com/ ). I can stare at this blog for hours ! Also I have an architecture period at the moment, and the work of Zaha Hadid is something I like :)
6. What role does art play in your life? How does it change the way you view the world?
Art can be either really present or absent in my life, I have periods. I appreciate to look at good design or animation to explain complicated topics, but it's a super hard work.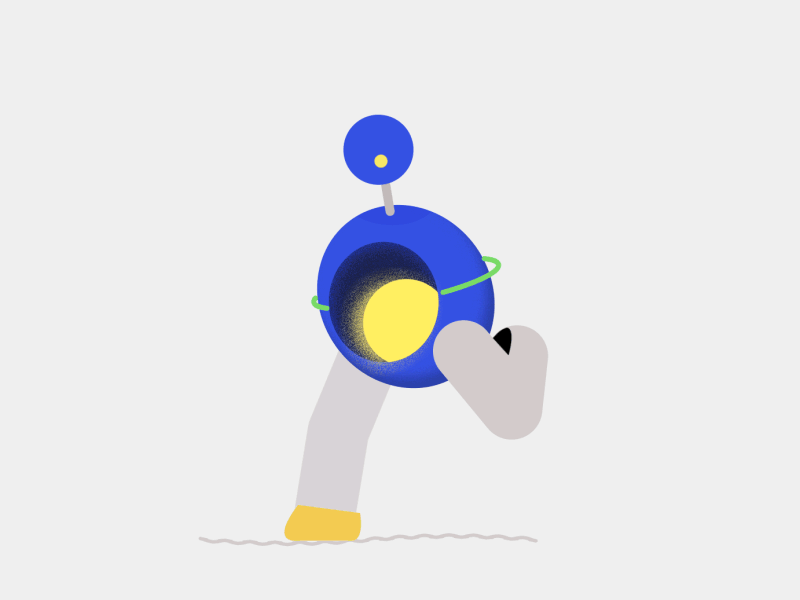 7. Where did you study?
I studied in a school called Aries in Toulouse. I have to admit I also learned a lot by myself, experimenting on my own and obviously the professional world is super important to get experiences and understand how the creative industry works.
8. Where do you see yourself in five years?
I always wanted to be free that's why I always been freelancer since the beginning, a full-time position is not something I'm interested in. So I hope I will have more and more project I can direct, and give me the possibility to build up a team with people I like to work.
9. What about in ten?
In 10 years is a bit more complicated hehe, I can't reply really, things change fast, we'll see :) maybe I'll do something totally different, I wouldn't be surprise about that.
10. What do you hope to achieve with your art?
I definitely want to work more and more for project which help to promote good events that people enjoy to do or obviously for good causes. For example at the moment I will start a animation for free for a gig event in London which happens every Saturday and which is really really cool, I want to promote this event and help them so I proposed them my service :) So I guess if my art is helpful I'm happy, and if people can think it's beautiful to look at it's icing on the cake.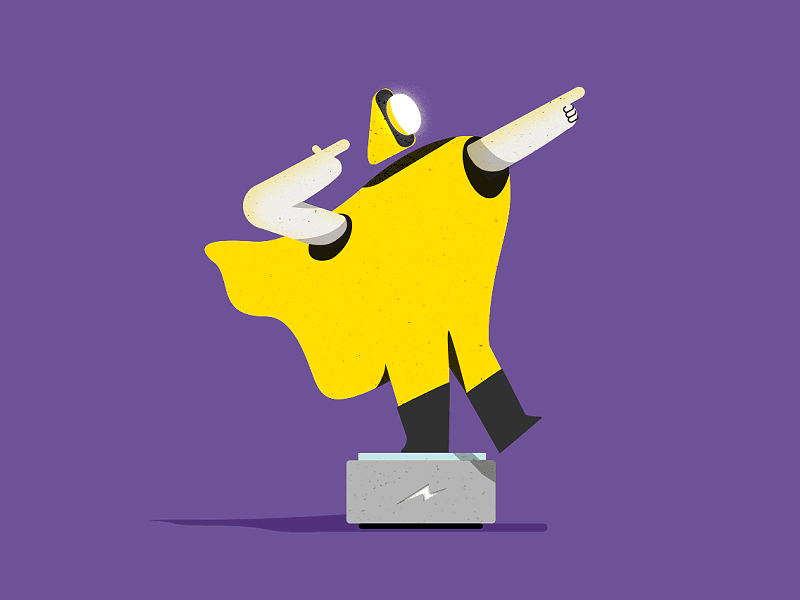 11. Now, tell us a little more about you as a person: what is your favourite food?
My favourite food is definitely asian food and Japanese especially but I'm curious about everything. I discovered Peruvian food last week, it's amazing, I recommend sea bass ceviche :)
12. Favourite book?
I love the writer Romain Gary so I recommend : 'The Life Before Us', ' Promise at dawn ' and ' the roots of Heaven '. I really liked 1984 the first time I read it too, I should read it again. Lately, I just finished " Sapiens: A Brief History of Humankind " from Yuval Noah Harari that I highly recommend, it's super interesting. I just started the classic ' Under the volcano ' from Malcom Lowry.
13. Favourite genre of music?
Music is definitely my best hobby and one of my best friend, it's always with me wherever I am. I can listen classical and then jump to a good hiphop and then relax with a nice electric guitar solo. I basically listen every kind of music, apart from the metal and hard rock style, it's not for me. At the moment I listen a lot of jazz for example, it depends of the periods, but globally hip hop world is super important for me.
14. What are your hobbies?
My hobbies are obviously linked with my work, like drawing class, sketching, visiting art gallery and nice exhibition, but not only. Every week I try to do new things, not related to the illustration and animation world. I always thought that making a break is super important, and keep your mind fresh and not over saturated, so I'm a big fan of sport, I like to swim for example, I like cooking more and more hehe, I love parks, I need a park near me, I realise that, chilling in a park with a good book, what's better than that ? I love boxing, riding, people watching :) … a good glass of red with some cheese please.
15. If you weren't an artist, what would you be?
I admire my brother and what he does, he's a chef. He's super artistic too, so I would say maybe a chef too. Lately, someone asked me : would you prefer to be a famous actor ? a famous musician or a famous dancer ? I said a famous dancer ( street dancer is possible ).