Instagram: @roos.illustrations
Website: www.roosheuvelman.nl
1. What's your story? Where are you from?
I am Roos, a 22-year-old online creative from the Netherlands. I love graphic design, but my greatest passion is really illustrations. It's a great way to express myself and step out of reality for a while, which is a real pleasure in this hectic time.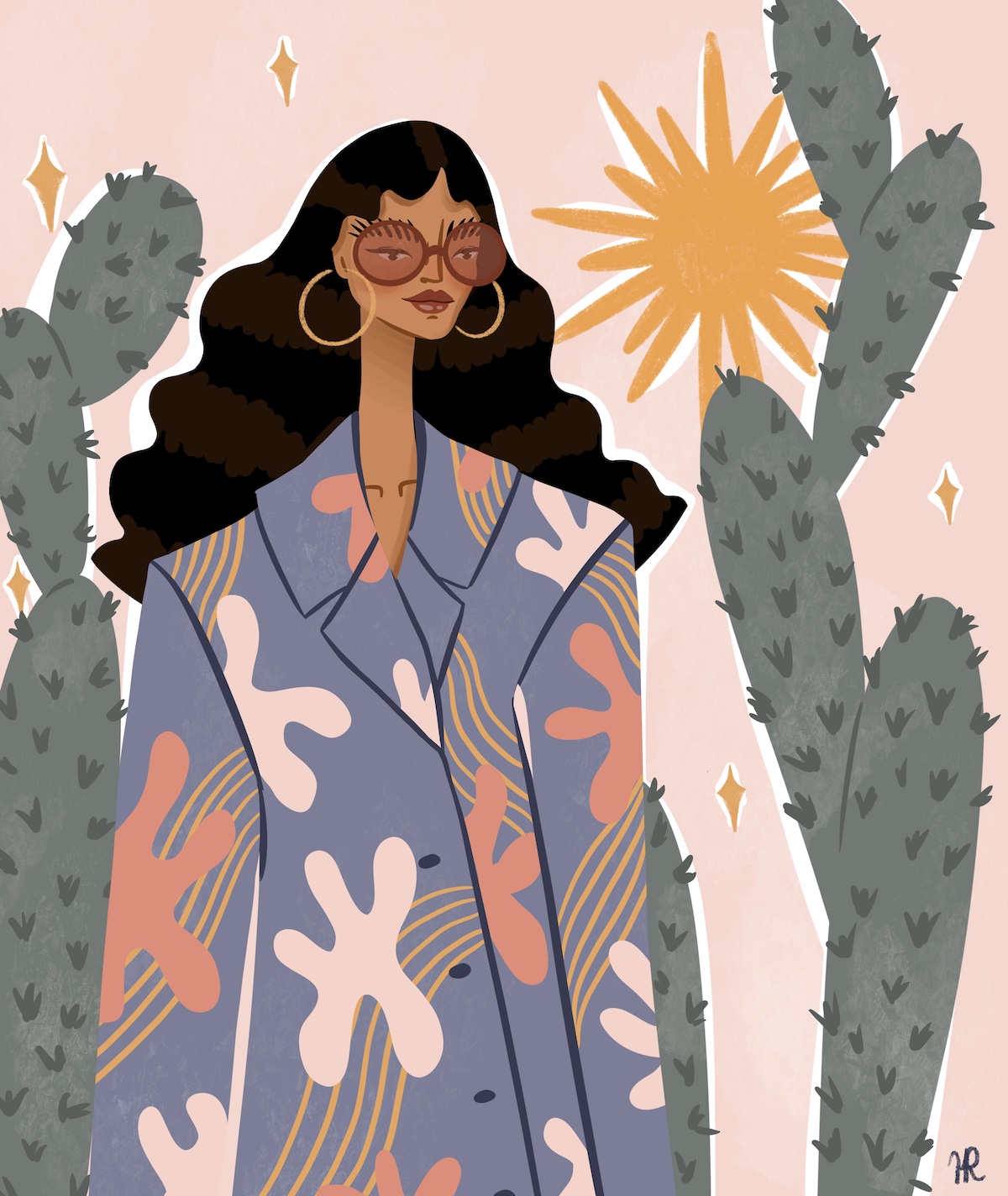 2. Tell us about your aesthetic.
I like to use lots of colors in my illustrations. Which is quite crazy, since I always go for neutral tones (concerning clothes, furniture, etc.). However, I have the feeling that I can create a more meaningful image by using colorful palettes.
3. What is your favourite medium and why?
I always go for digital art, although I really like traditional art. Maybe it's a bit of convenience, when you make a mistake you can easily correct yourself and you don't have to get 100 different paint supplies at home. I also think it's super cool to see what can be done digitally, such as certain textures and effects. This is almost impossible to achieve with traditional art.
4. What is your artistic process like?
I usually start with a simple sketch and put together a color palette. Sometimes I immediately start coloring shapes and I automatically see what happens. I like drawing characters the most, so I usually start with the character and then come up with a background later.
5. Who and/or what inspires your work?
I have a photographic memory, which means that many images that appeal to me linger. I then convert these images into an illustration. Many artists also inspire me on Pinterest and Instagram. For example, when drawing plants and flowers, I often look at other illustrations and paintings.
6. What role does art play in your life? How does it change the way you view the world?
Art is really an escape for me. You don't have to think about or take anything into account.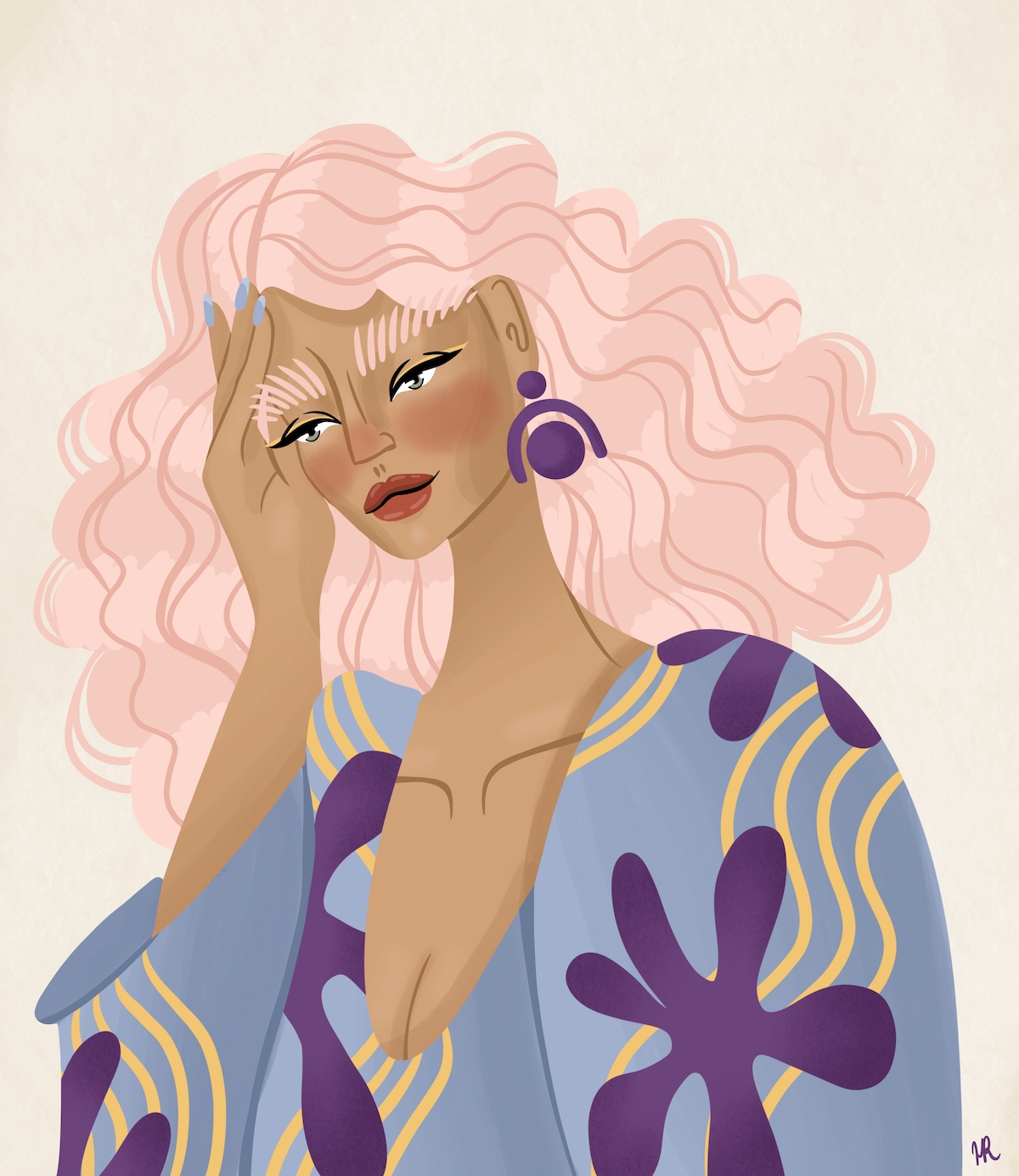 7. Where did you study?
I studied the bachelor Communication and Multimedia Design in Utrecht. I graduated in 2020. During my studies, I became acquainted with graphic design and digital art. These were my favorite lessons of the study.
8. Where do you see yourself in five years?
I currently work as a digital designer for three days and as a freelance illustrator for two days. I hope to be able to freelance full-time in five years.
9. What about in ten?
At this point, I hope to have my own webshop where all my illustrations are for sale on different products and to see my designs all over the world. I also hope to have worked for several major brands and to really convey a message with my illustrations.
10. What do you hope to achieve with your art?
I hope that I inspire people, especially women and girls, with my illustrations to be confident and above all to be yourself.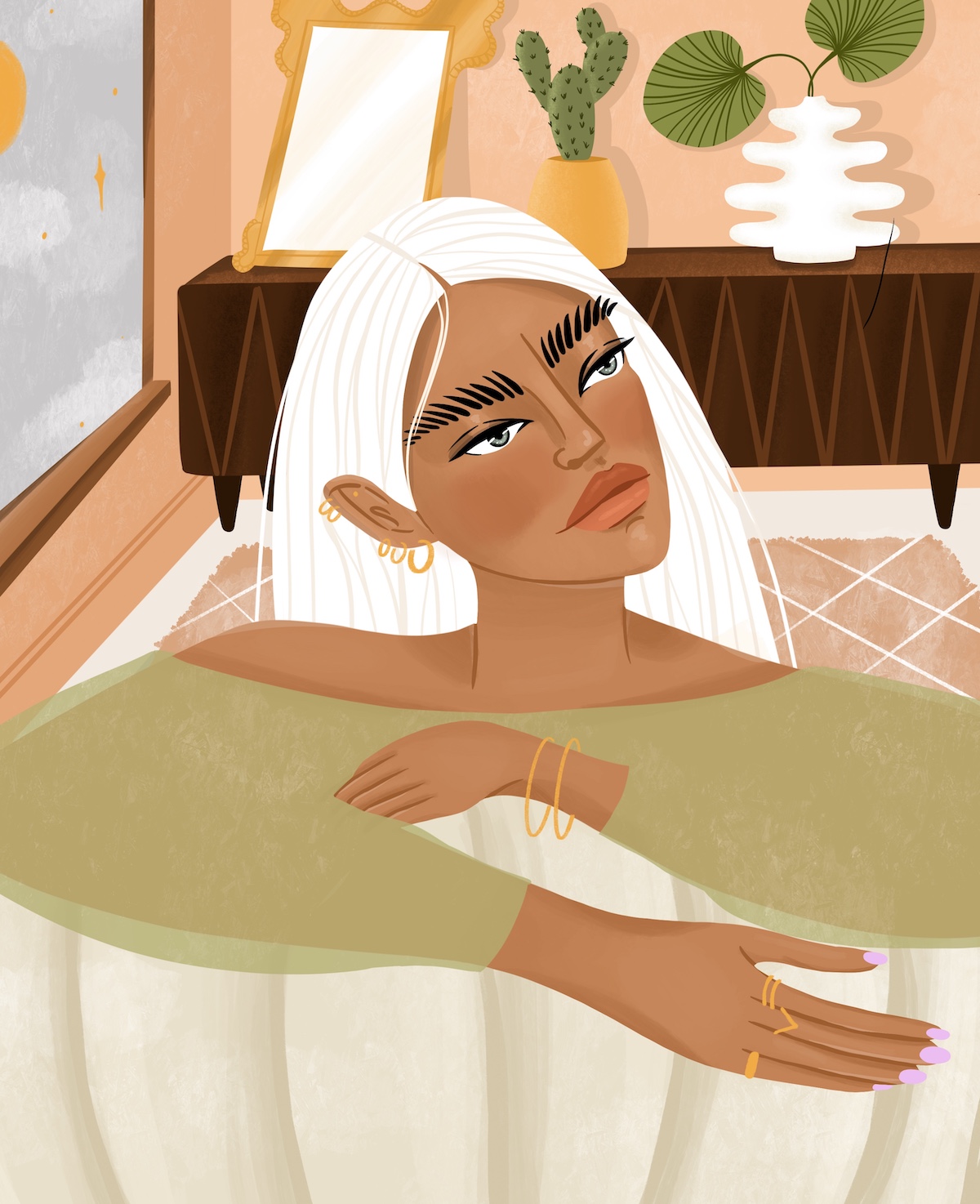 11. Now, tell us a little more about you as a person: what is your favourite food?
My favorite food is pizza and pasta, basically anything from Italian cuisine. In addition, Italy is also my favorite holiday destination since I was young. Next summer I plan to travel through Italy for four weeks, I can't wait!
12. Favourite book?
I can't say I have a favorite book. I mostly watch a lot of movies (fav genre: thriller, fantasy and horror) and series (currently obsessed with the handmaid's tale!!). Watching a movie is also easier to combine with drawing on my tablet than reading a book.
13. Favourite genre of music?
I think I like pop the most. I love dancing with my friends and singing loudly, I think pop music works best for these activities.v
14. What are your hobbies?
Besides drawing, I love to travel. Discovering new places, new cuisines and new cultures is my favorite thing to do.
15. If you weren't an artist, what would you be?
Hard question. I have also worked in marketing but this was not for me. I always wanted to be a fashion designer and I still have a great passion for fashion. So I think it would be something like this.