Instagram:
@rorykennedy
Website:
www.rorykennedy.com
1. What's your story? Where are you from?
I'm a Glasgow based artist and illustrator. I used to design and sell t-shirts before lockdown but it turns out it's hard to sell clothes to people that have nothing to wear them to, so I swapped to selling prints of my artwork and I haven't looked back.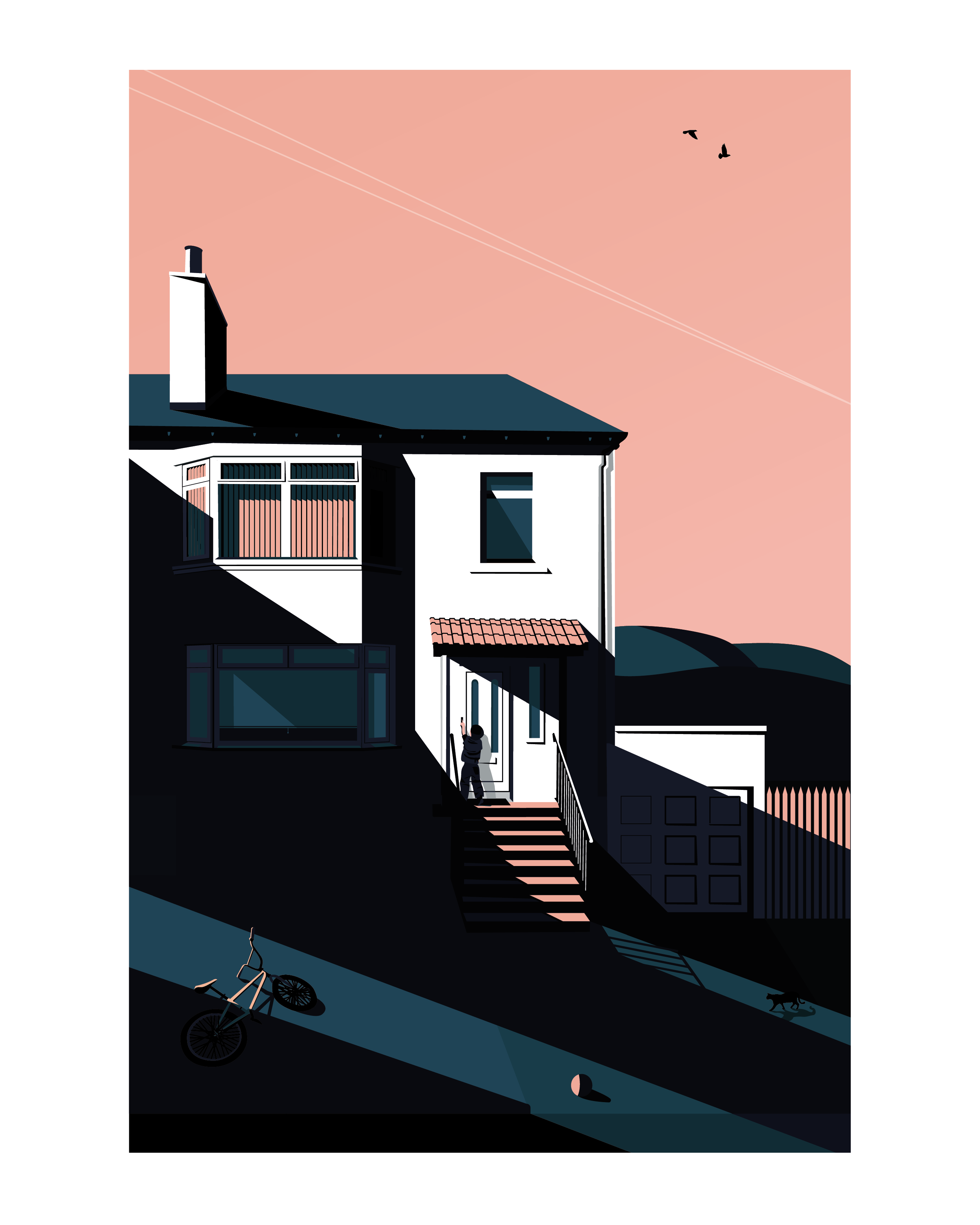 2. Tell us about your aesthetic.
I like geometry, bold shapes shadows and minimal colour palettes. I like when there's a minimal feel but also enough little details to keep your eyes happy.
3. What is your favourite medium and why?
I mostly work on adobe illustrator, sometimes I'll paint out my illustrations with acrylic on canvas if I think I have the skills and trust myself not to spill paint on the carpet.
4. What is your artistic process like?
I take a lot of photos as reference material if I'm working on a commissioned project. Sometimes I'll sketch work down on a notepad and then take it into illustrator, each project is different. I think getting out of the house and working in cafes with my laptop helps me stay productive. Also, it's important to take days off and not feel guilty. You need to chill out and let the ideas come to you.
5. Who and/or what inspires your work?
I get inspired by walking around, going to coffee shops and watching how people go about their day. I love Edward Hopper's work, Malika Favre too.
6. What role does art play in your life? How does it change the way you view the world?
Art is the perfect creative release for me, it takes all of your focus sometimes, blocking out any other thoughts, almost meditative. The best part comes at the end though when you get to show people your picture, like a proud kid sticking his macaroni art on the fridge. I like the community around art as well, everyone is very proactive and kind, they seem to want to genuinely help and make a difference. As for how it changes my view of the world, I think I've always been very perceptive. When everything you look at could potentially be turned into an illustration though, it definitely turns your perception levels up. I'm always looking at how light bounces off buildings as the sun starts to go down. I also almost struggle to follow the storyline of a movie if it has lots of beautiful shots in it. I end up thinking of new ideas instead of paying attention.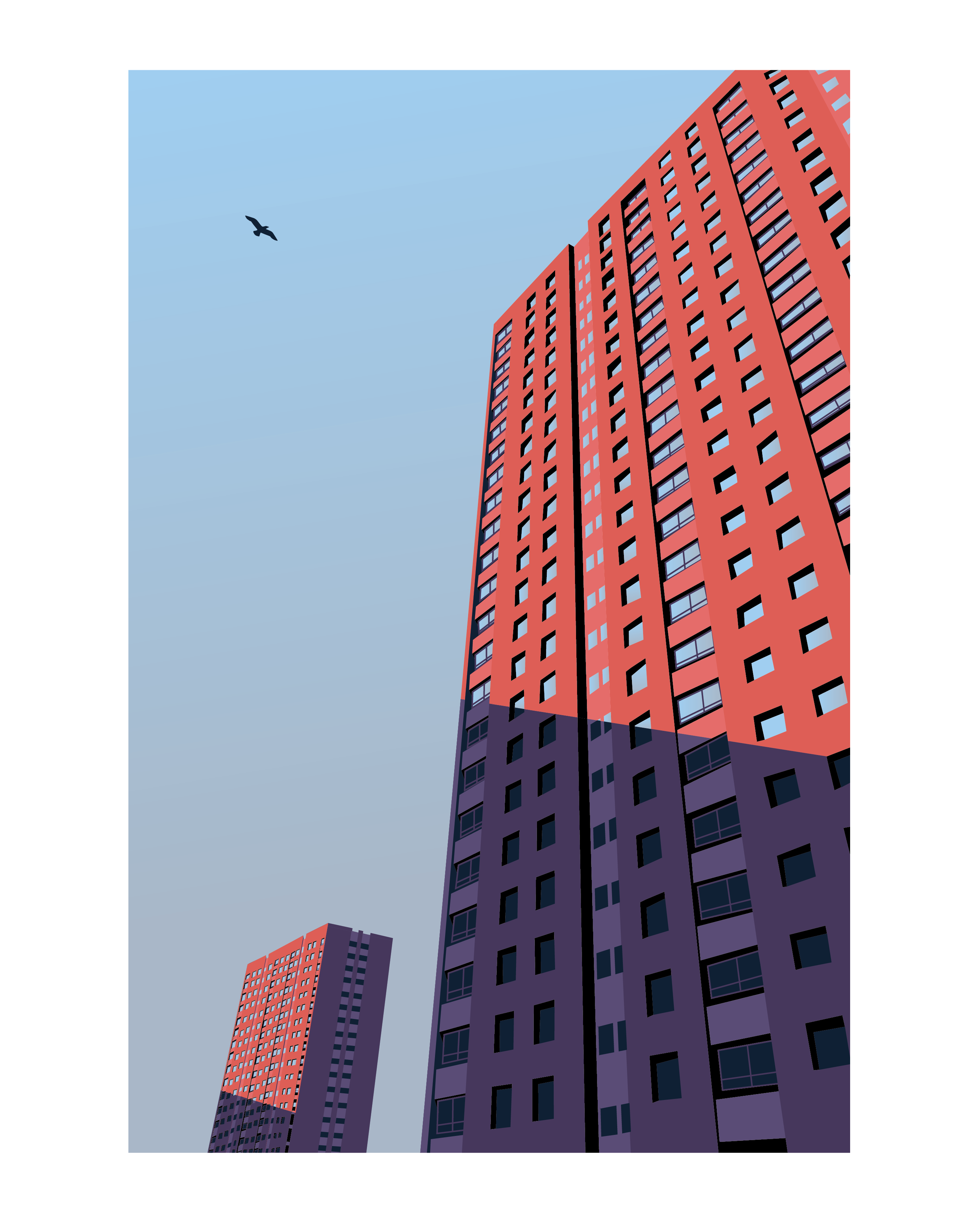 7. Where did you study?
I studied digital design at City Of Glasgow College. I have a background in graphic design and I think that shows in my work.
8. Where do you see yourself in five years?
I don't think too far ahead but I'd like to travel and illustrate, seeing new cities and cultures gives me a lot of inspiration. I'd like to create the cover for a large magazine as well.
9. What about in ten?
Hopefully, in 10 years I'd have my dream studio. Lots of natural light and surrounded by other inspiring artists.
10. What do you hope to achieve with your art?
I always hope something in my art will resonate with people, a feeling or mood. I hope my art makes people feel good.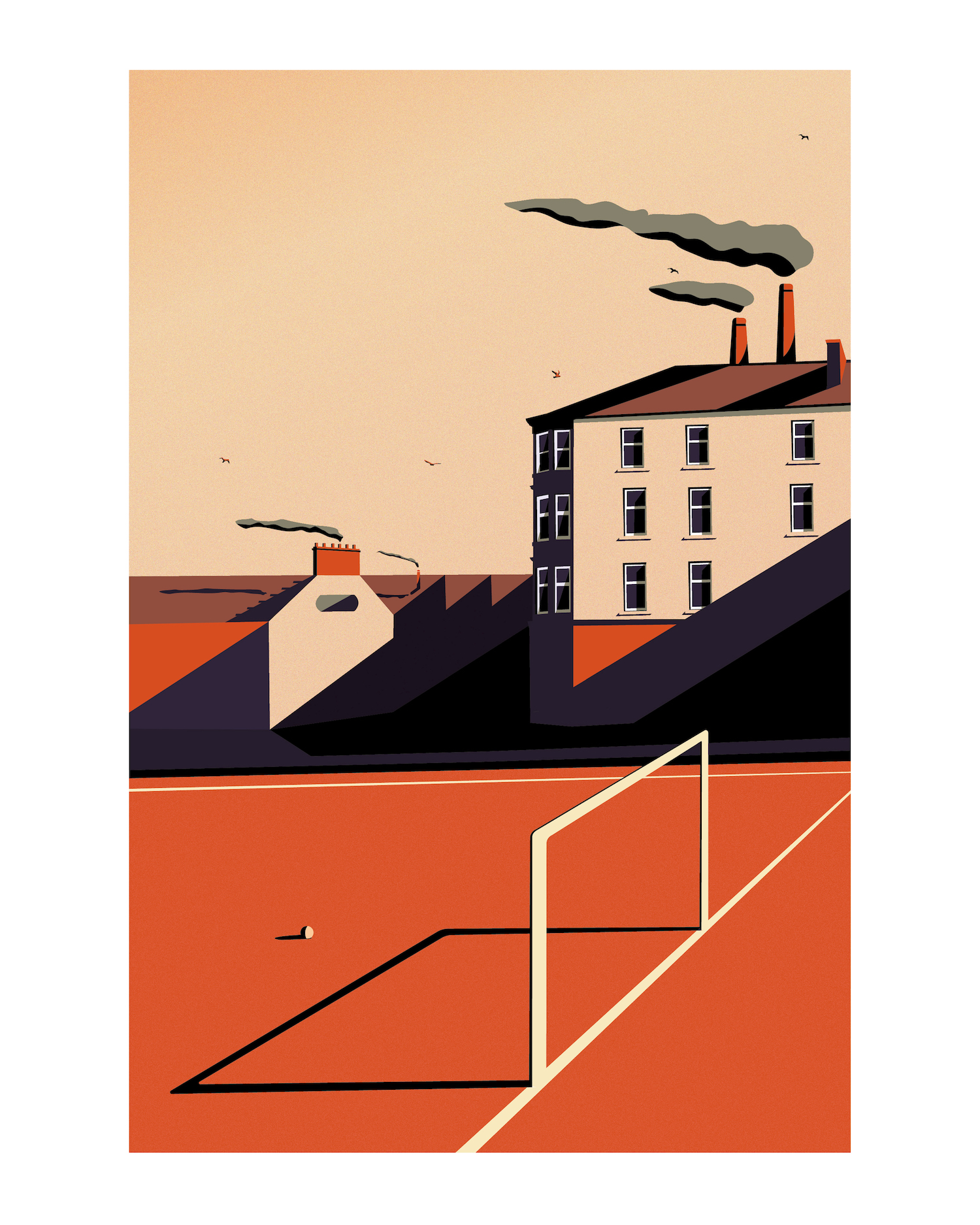 11. Now, tell us a little more about you as a person: what is your favourite food?
I'm quite happy in my own company, which works perfectly with being freelance. I'm a bit of a youtube nerd, I watch a lot of educational videos about how things work and why. I used to take all my toys apart with a screwdriver when I was younger instead of actually playing with them, I guess that curiosity has never left. I also like travelling and exploring new cities and trying all the food, cacio e pepe pasta is my favourite, very simple but hard to get right! 

12. Favourite book?
I like autobiographies, especially comedic ones. I read limmys autobiography a year or 2 ago, he's a Scottish comedian, it had me laughing like a right oddball sat on the bus myself. I like hearing peoples stories about how they got to where they are in life and all the tales along the way.
13. Favourite genre of music?
I like indie / indie pop. I used to listen to a lot of arctic monkeys, the strokes and kasabian type stuff but recently all my most played seem to be mostly female artists. Bands like kllo, Girl Ray, and Camp Cope.
14. What are your hobbies?
I like going to the football and out with friends. I watch a lot of films, thrillers and slow burns are my favourite. Anything action-packed seems to lose me.
15. If you weren't an artist, what would you be?
I'd probably be working in a call centre, I'm not very good at much else!