Instagram:
@rosalynyoon
Website:
www.rosalynyoon.com
1. What's your story? Where are you from?
Hi, my name is Rosalyn and I'm currently based in Pittsburgh, PA with a red-bearded fellow and our two white fluffy cats. Throughout my childhood, and continuing into my adulthood, having spina bifida has played a large role in my art making. As cliché as it sounds, art became an escape.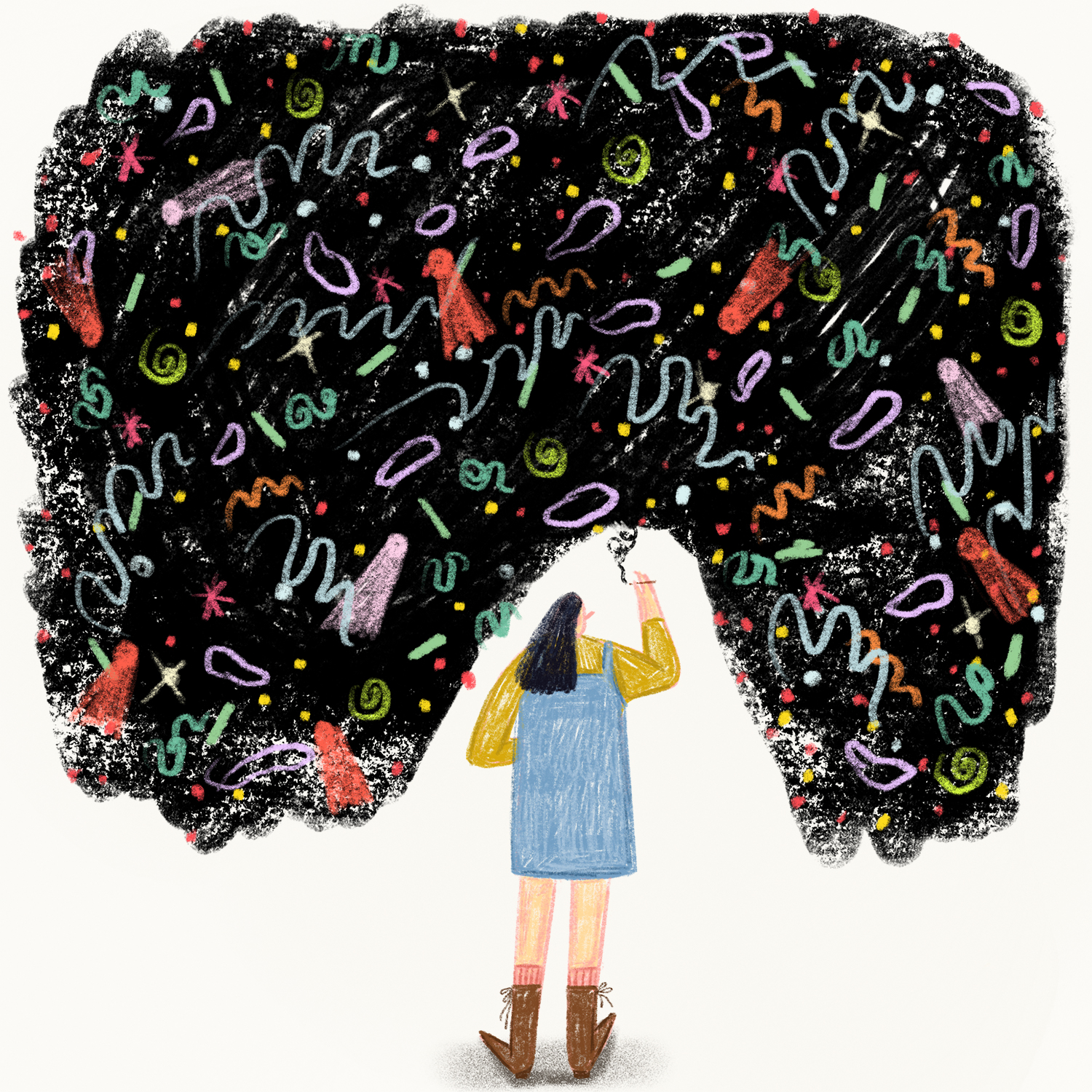 2. Tell us about your aesthetic.
A lot of my works are basically my exaggeration of life. I aim to tell stories with wit and playfulness. I gravitate toward the color pink the most because I feel it evokes a sense of nostalgia (and adds to the playfulness).
3. What is your favourite medium and why?
For the longest time, I only used traditional paints. I was so stubborn, I refused to try digital art until my husband got me an Apple Pencil. I gave it a whirl and since then I work almost entirely digitally! It's so convenient since I can create anywhere without juggling materials or accidentally spilling paint. The best part is I can change my mind without scratching the entire piece. It's funny how things happen.
4. What is your artistic process like?
Ideas tend to spark at any moment so I quickly jot them down or text them to myself. Depending on the assignment, I search for images to reference. Once I've thought it out, I make a rough sketch either digitally or on paper and go from there.
5. Who and/or what inspires your work?
Trevor Neil Williams! He has the most beautiful heart and always encourages me to create. A lot of my ideas come from our conversations and he's always exposing me to loads of films with explosions of color and kooky narratives.
6. What role does art play in your life? How does it change the way you view the world?
Art is a major part of my life. It allows me to create an imaginary world and provides a space to relieve my burdening thoughts. Because of my health complications, I'm stuck indoors quite a bit. Art lets me play make believe in a way and escape this. Without art, there'd be no life. I'm constantly drawing, listening to music, watching films, etc.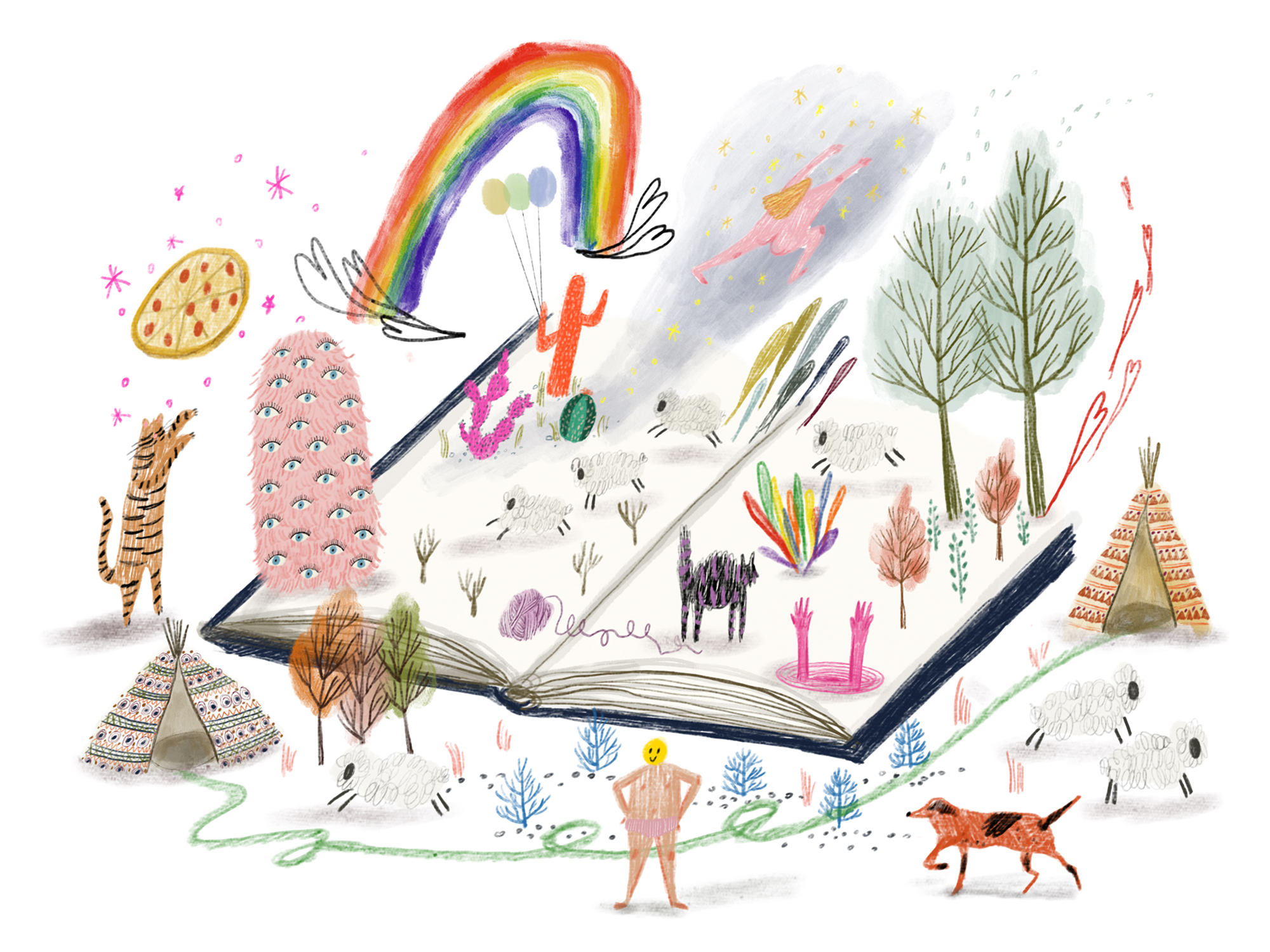 7. Where did you study?
I studied Fine Arts at the School of Visual Arts in New York. If I'm being honest, I think it's unnecessary to pay loads for education. Sure I had great experiences, but if you have support and drive, your art could take you places. School is not the end all, be all.
8. Where do you see yourself in five years?
I hope to have a successful freelance illustrator career. I also hope to illustrate a popular children's story someday.
9. What about in ten?
I can't really see that far ahead in the future. Ten years ago, I never imagined I'd be where I am now.
10. What do you hope to achieve with your art?
I want to make art that I'm proud of and, hopefully, people enjoy my visual stories.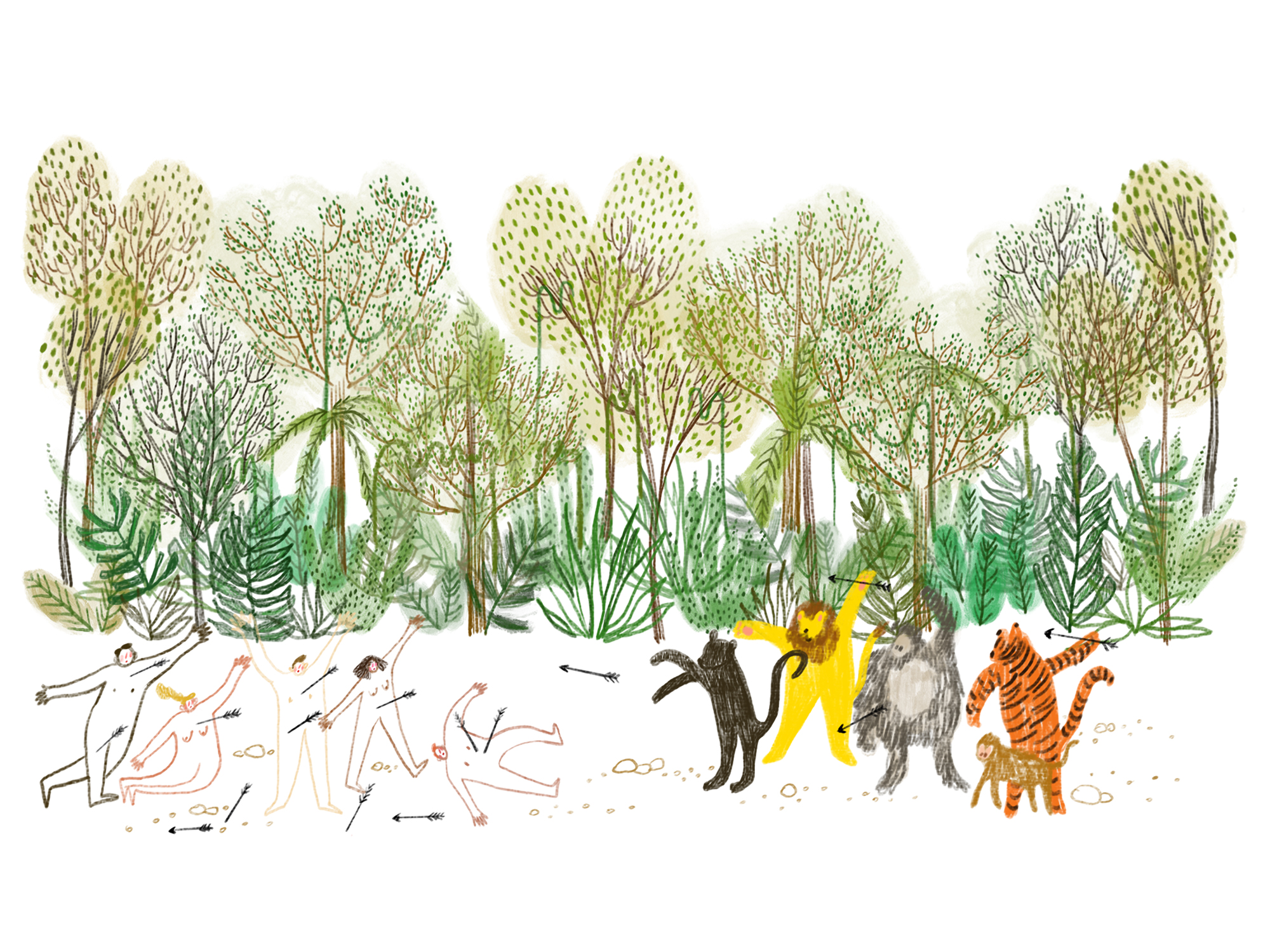 11. Now, tell us a little more about you as a person: what is your favourite food?
I feel ashamed to admit this, but gummy sweets! I'd probably eat candy all of the time if it wasn't so unhealthy.
12. Favourite book?
It's hard to choose, but one I have read multiple times is Just Kids by Patti Smith. I love reading about the formerly gritty art scene in NYC and how different it was then. I will always have a soft spot for New York, even if it is ridiculously overpriced and commercialized now.
13. Favourite genre of music?
I like songs about love, but not the crummy sort.
14. What are your hobbies?
I'm a bit of a shopaholic, so I love to thrift. I love discovering odd ends scavenging through a thrift shop. I once found a jewelry box filled with chicken feet wound in bright colored thread. That was a bit icky.
15. If you weren't an artist, what would you be?
Some time ago, I saw a video clip of an elderly couple who ran a candy shop in France and I always thought that would be fantastic.