Instagram: @rosiebarkwr
1. What's your story? Where are you from?
I am from a small village in the countryside just outside of London. During my time at school and college, I always did well and enjoyed art. However, I feel like I wasn't ever really taught about the various different creative career options available to me. Something which I still believe is a huge problem in the education system. Instead, I was steered more towards academics and decided I wanted to become a journalist. With that in mind, I ditched art and headed to Goldsmith's University to study English Literature.
However, I quickly realised that reading a classical book every evening was my idea of hell and after some tears, I decided to drop out. I spent the remainder of my student loan on an Introductory fashion design course at LCF. I enjoyed the course but I felt that the drawing aspect appealed to me most. I was also sat next to a woman who told me she'd given up a career in Illustration as it was too stressful. This inspired me to do some more research on Illustration as a career as it was something I had assumed like many, was creating art for books. How wrong I was! I found a couple of University courses on Illustration and decided I wanted to have a go at getting in. Without an art foundation, I knew I needed to impress so I spent my breaks whilst working at a cocktail bar creating a portfolio and working on my application. I was ecstatic when I got into all my choices and I think this initial struggle really made me fully invested in wanting to make Illustration a career for myself.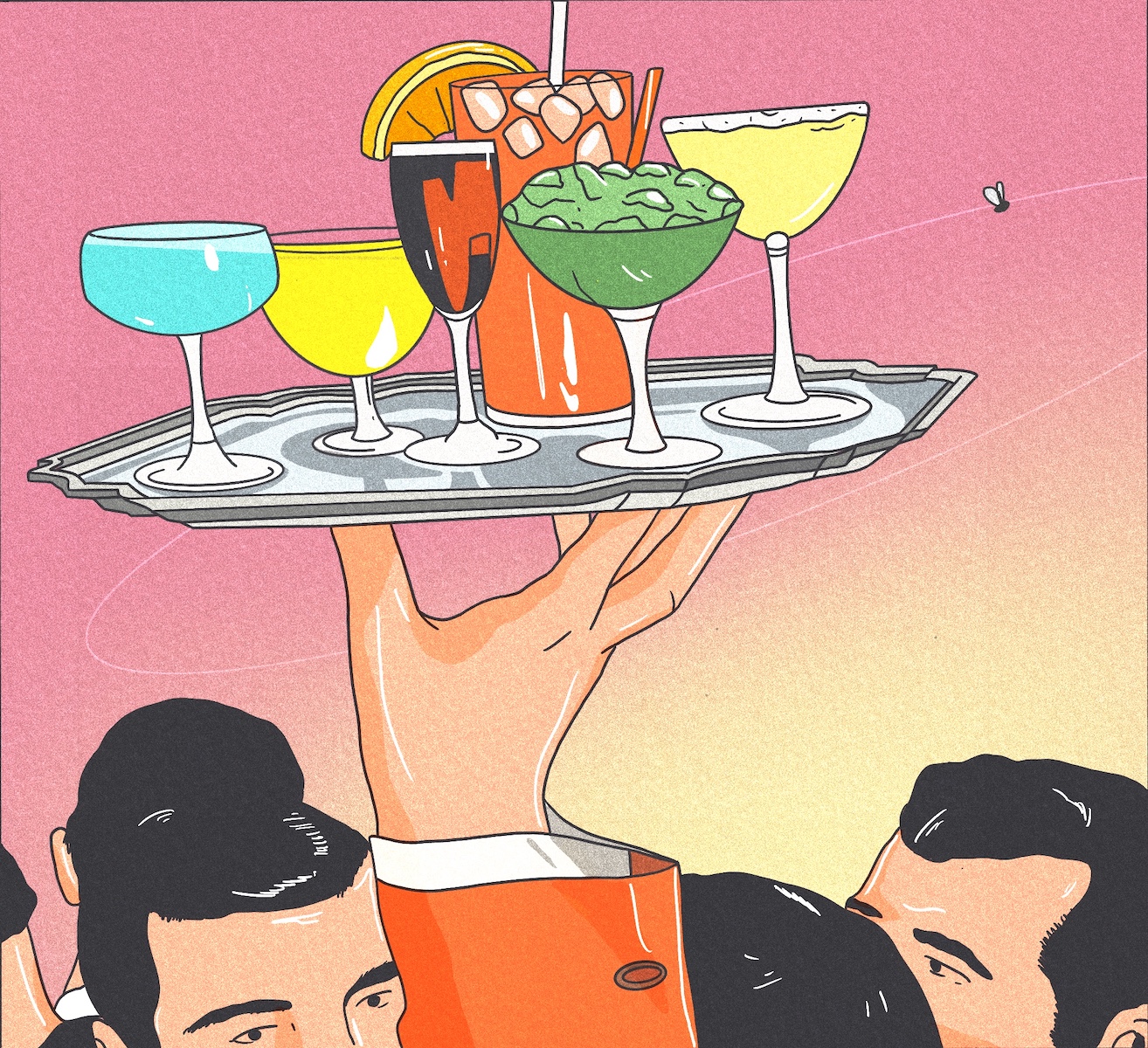 2. Tell us about your aesthetic.
I think I would describe my aesthetic as colourful, retro and dreamy.
3. What is your favourite medium and why?
I would say my favourite medium is simply pen and paper. Working in pen means you have to learn to live and work with your mistakes and there is nothing better than getting your ideas out in an analogue form when we spend so much time on screens. However, for commissions, I work mainly on procreate on my iPad. This allows me to work a lot faster and suits the more digital world we have moved into.
4. What is your artistic process like?
I firstly find sources of inspiration from around my city, photographers or other artists and then I begin sketching very rough ideas. I then take the sketch I think is most successful onto Procreate on my iPad and work up the sketch into a textured and colourful final.
5. Who and/or what inspires your work?
I am inspired by many Ukiyo-e artists such as Hokusai and Utamaro but also fine artists that experiment with light and colour such as James Terrell and Olafur Eliasson. My subject matter is often inspired by strange dreams, the human psyche, liminal space and the strangeness of the world around us.
6. What role does art play in your life? How does it change the way you view the world?
I think as an artist you begin to observe your surroundings differently. I will often find myself taking lots of pictures of fun or strange things I see and making notes of interesting conversations with friends. I think you naturally become inspired and aware of your environment.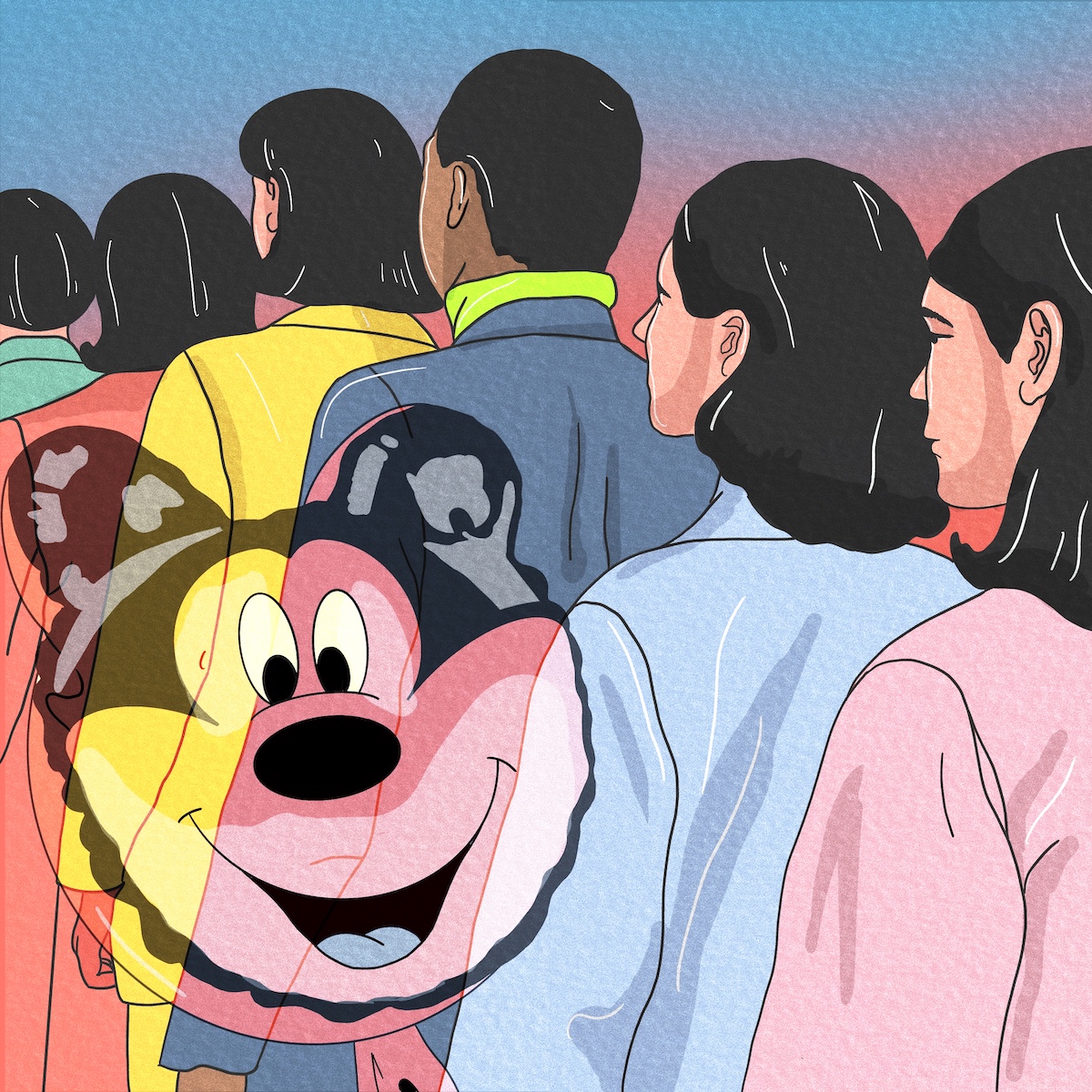 7. Where did you study?
I studied BA Illustration at Brighton.
8. Where do you see yourself in five years?
Hopefully working as a freelance Illustrator but maybe in another country or whilst travelling!
9. What about in ten?
I think I would like to run my own creative studio with a group of talented designers, animators and Illustrators in ten years' time, but who knows what could happen. That's a while away!
10. What do you hope to achieve with your art?
To make people feel relaxed, intrigued and maybe taken back to the time in their past where they felt happiest.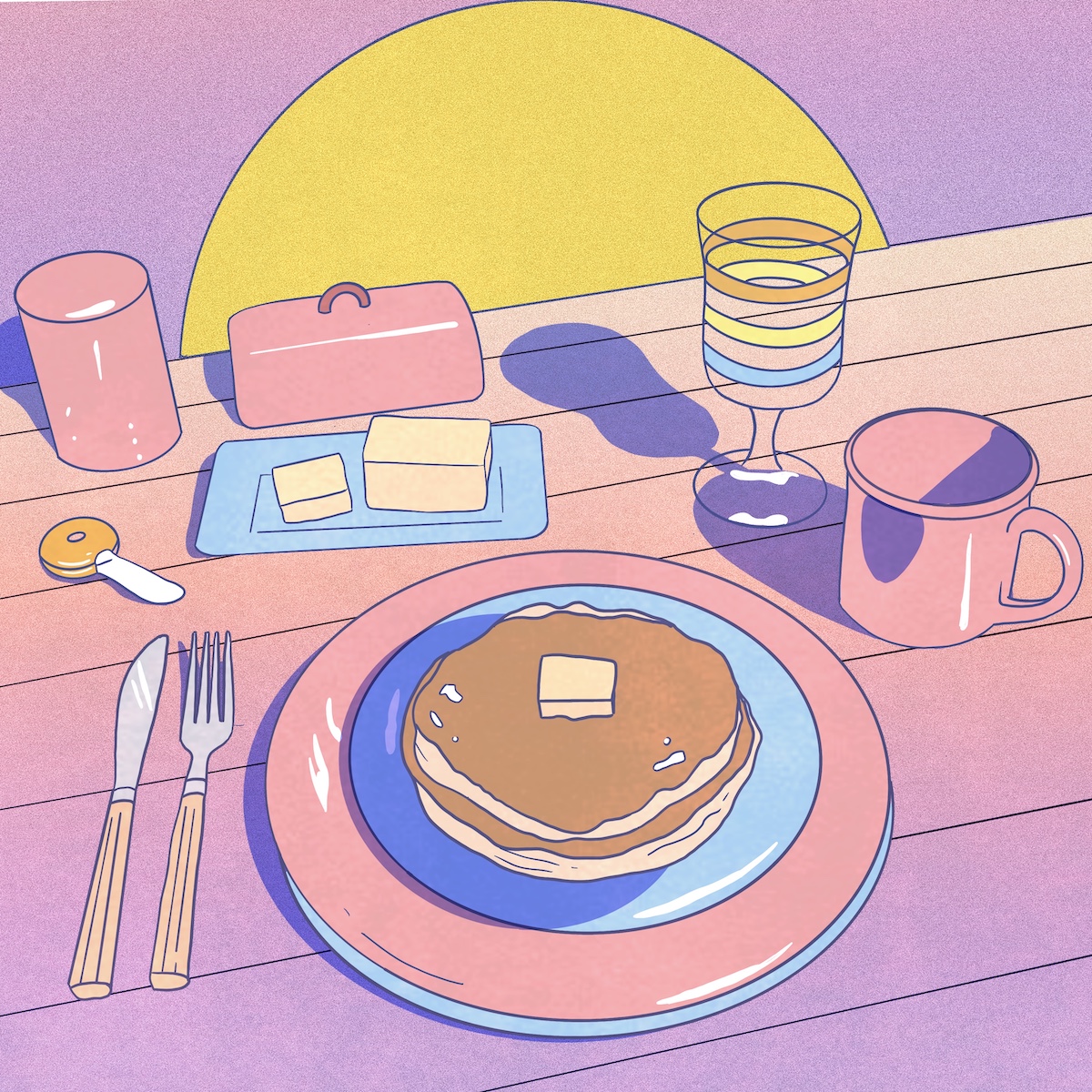 11. Now, tell us a little more about you as a person: what is your favourite food?
Definitely Pasta! It helps that my boyfriend's family is Italian so I get cooked a lot of amazing pasta too.
12. Favourite book?
I think probably the retelling of Circe by Madeline Miller.
13. Favourite genre of music?
Definitely electronic dance music. I can't wait to be out watching live music with my friends at festivals once again!
14. What are your hobbies?
I love sports. Unfortunately for my mum, I picked some of the most dangerous and expensive as a child. We are lucky enough to have some horses so I ride when possible. I am also a very keen skier, particularly freestyle and backcountry and try to get out to the mountains once or twice a year. Basically, anything with a bit of adrenaline I'm keen on, which is kind of the opposite of what you expect an illustrator to be like I guess!
15. If you weren't an artist, what would you be?
I reckon I would be a ski instructor, I'm absolutely at home in the mountains.