Instagram:
@rosieconheady
Etsy:
www.etsy.com/uk/shop/RosieConheadyArt
Website:
www.rosieconheady.co.uk
1. What's your story? Where are you from?
Hello. My Name is Rosie and I am originally from the seaside city of Brighton. It's a really lovely city, full of creativity and colour, which I believe inspired me from a young age. I now live in London as I was previously studying Illustration at Camberwell College of Art. I have painted since I can remember, my Mum also gave me the confidence to pursuit my passion!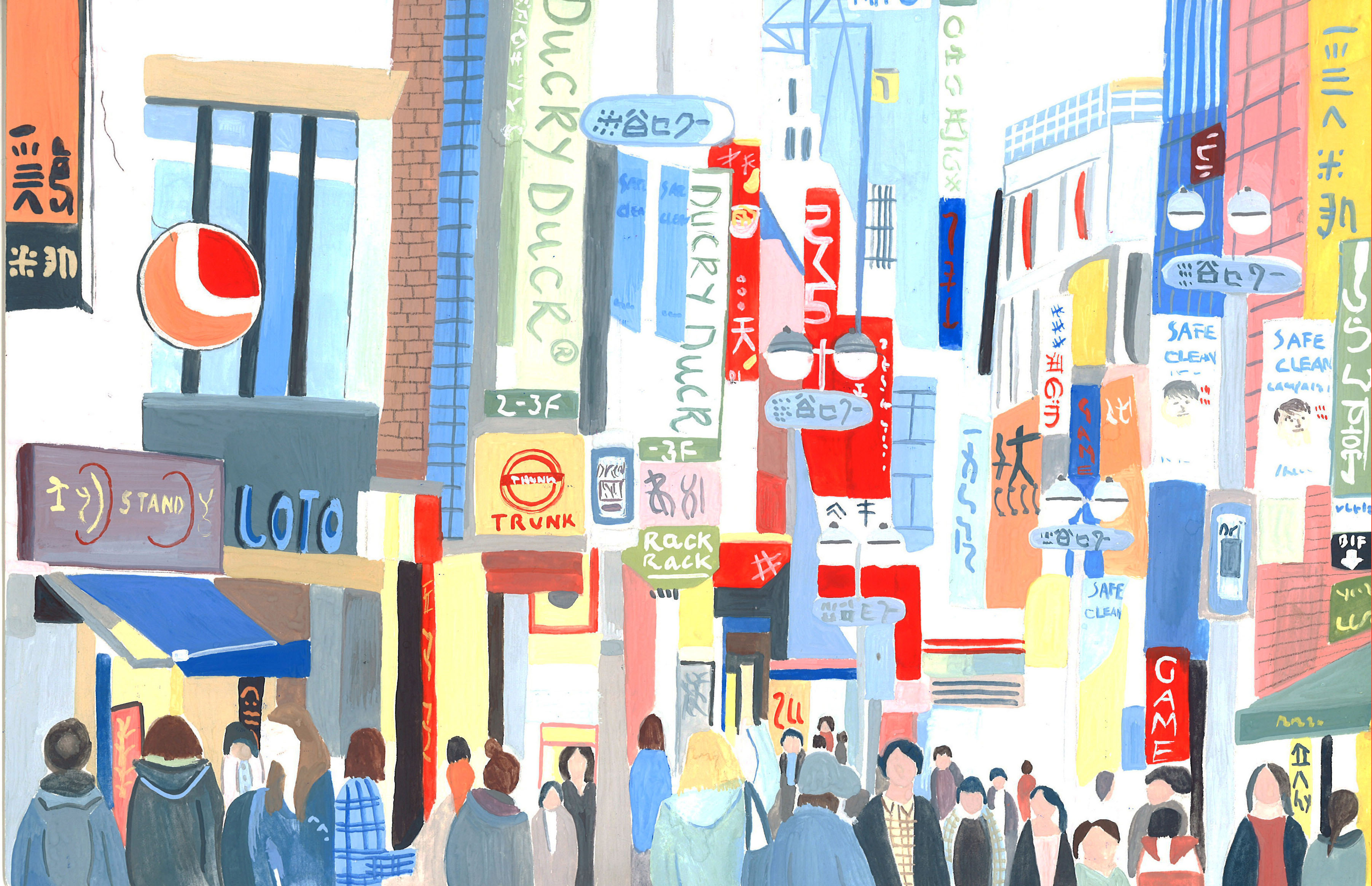 2. Tell us about your aesthetic.
I like to use bold colour, but it is very important that they balance well together. I´m interested in challenging conceptions of logic and perspective. The images I make are often busy and intricate as I enjoy working on the little details. Interpreting these details in a naive way gives each piece an uplifting sense of lightness and fun.
3. What is your favourite medium and why?
I just love gouache! I tend to mix it with coloured paper collage which can really bring it to life. Gouache is so fluid and it really complements the way I work and think.
4. What is your artistic process like?
I like to use daily life as my main motivation. Just simple ideas that come from sitting in a kitchen to a busy street. I do a lot of photo research, as it helps me to compose my illustrations. I don't have one way of working I stick to but I tend to sketch out an image I'm happy with, and start painting as quickly as I can! I usually have one colour in mind, and then go from there.
5. Who and/or what inspires your work?
I feel inspired from so many things, but I have been especially inspired by my travels. The amazing colours and patterns in Asia and Central America, really helped me to start experimenting more. I travel as much as possible! I also find since using Instagram I have gained so much inspiration from the Illustration community, different styles and subjects have really given me a new way of looking at things.
6. What role does art play in your life? How does it change the way you view the world?
Art is one of the most important things in my life. I find that when I am not being creative I do not feel myself and see it as a release. I believe it makes me more curious in discovering new places as I always see the world from the perspective of how I can use this in my work.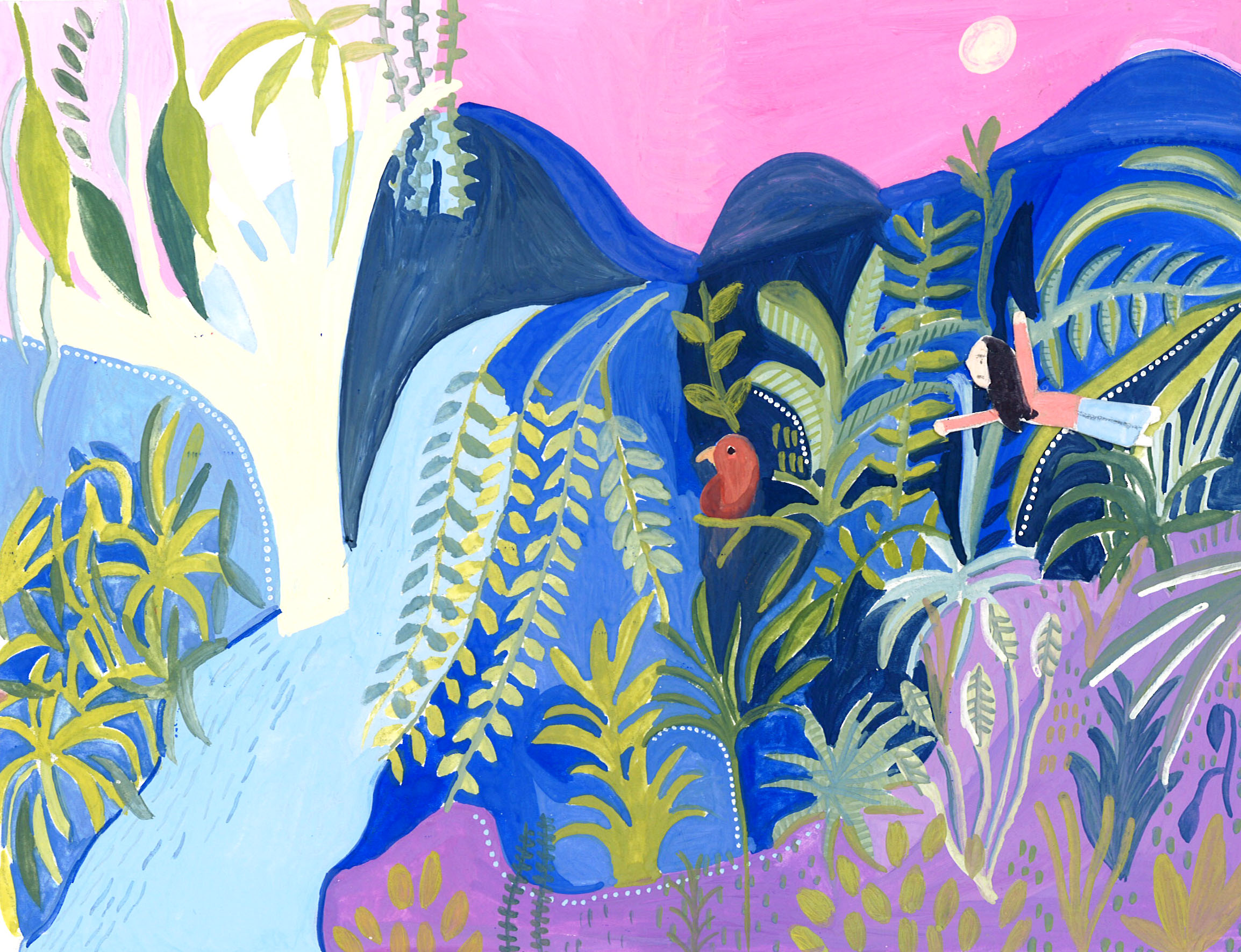 7. Where did you study?
Camberwell College of Art
8. Where do you see yourself in five years?
Continuing with my illustration. I would really love to focus my time on publishing story books. Working and travelling together would really be my ideal dream. But I would love to work in the community and teach illustration workshops alongside my work.
9. What about in ten?
I have always imagined owning a space which can be used for many different artistic practises. Teaching workshops and events, but also a space for start up artists to use for free.
10. What do you hope to achieve with your art?
I really just want people to feel happy from my art, I never think too deeply into how people should feel. Along as it puts a smile on their face after a stressful day :)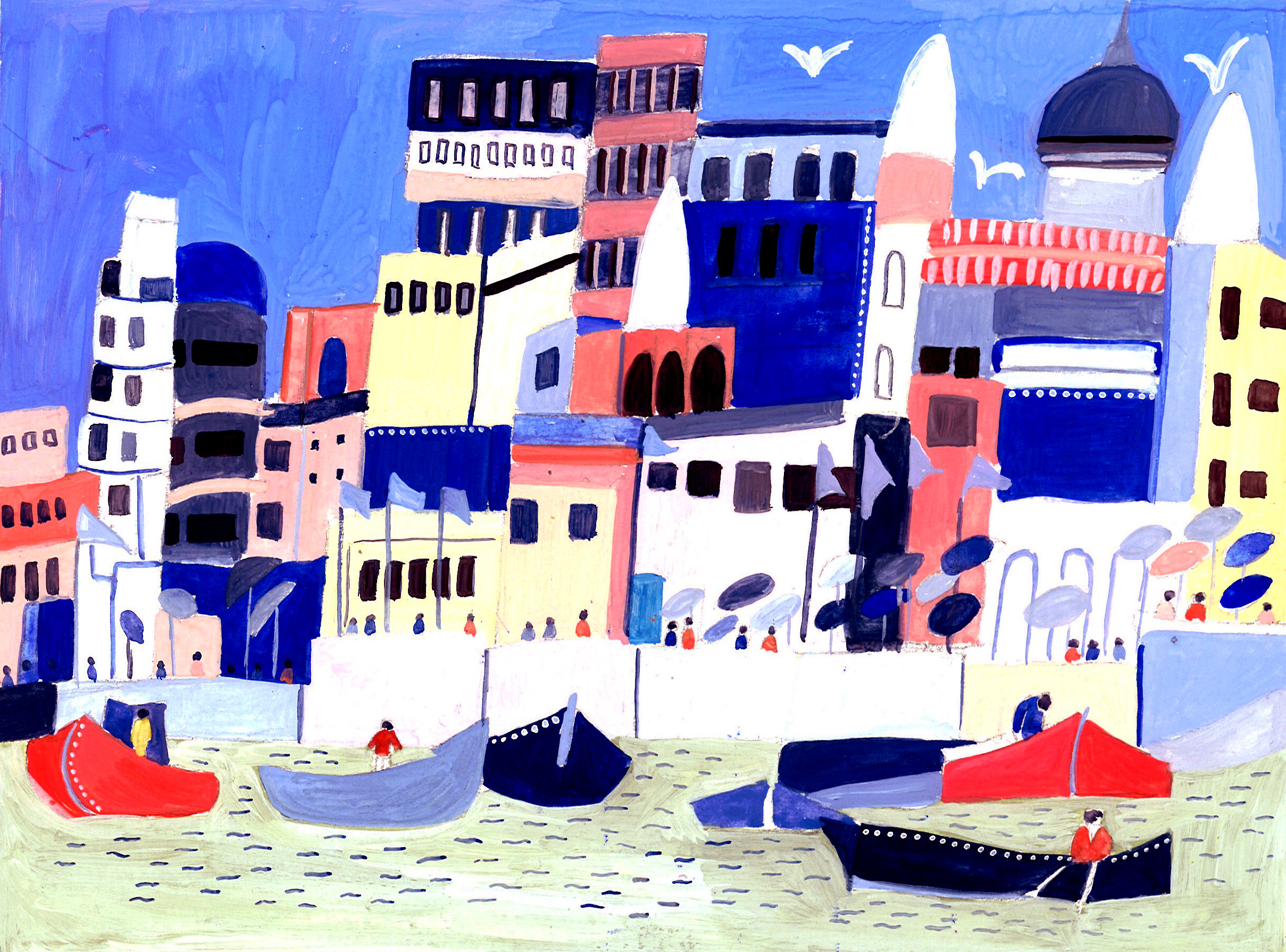 11. Now, tell us a little more about you as a person: what is your favourite food?
I know it is boring but I just love chips. But a real meal would be sushi!
12. Favourite book?
The Kite Runner by Khaled Hosseini
13. Favourite genre of music?
I listen to so many types of music. But I do listen to a lot of electro pop!
14. What are your hobbies?
Yoga, cycling, running, meditation and travelling.
15. If you weren't an artist, what would you be?
A cat.