Instagram:
@rosifeist
Tictail:
rosifeist.tictail.com
Website:
www.rosifeist.com
1. What's your story? Where are you from?
I was born 1981 in the German Democratic Republic in Dresden Saxony and grown up in a small town near to the border of Western Germany and the Czech Republic. I'm currently live in Berlin in a small wooden house with my wife, my newborn daughter and my dog.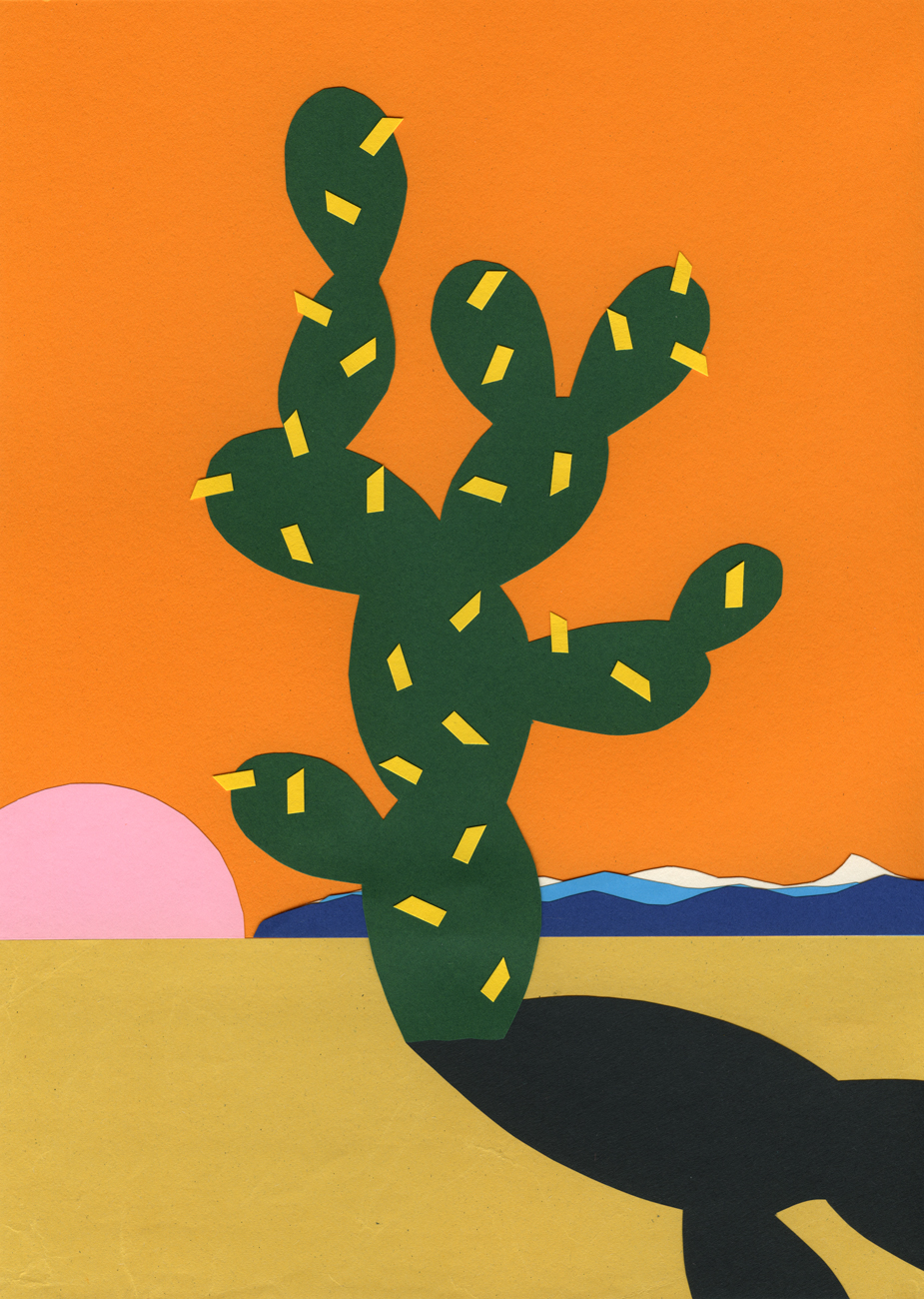 2. Tell us about your aesthetic.
I love the trivial. I could find inspiration for my next motif in a garden chair or a rubbish bin. I try to reduce everything on my pictures to simple areas. The most time I take beautiful pastel colors and combine it in different layers. Sometimes I take special papers with nice structures or extra ordinary colors. The result is a collection of minimalist pop art which reflects a nostalgic banality of everyday life.
3. What is your favourite medium and why?
All of my work is a analog process. I'm doing handmade paper collages. So that my one and only medium is colored paper. I use different knifes, scissors, paper cutter and glue.
4. What is your artistic process like?
At first, I scribble my ideas on paper and try different combinations and angles. Sometimes I use a photo as a template. Then I select the size and collect the paper that I would like to use. After that, I'm cutting everything, put it all together and make corrections. In the end, I fix it with glue on the background.
5. Who and/or what inspires your work?
Many of my motifs are inspired by photographs taken by my wife from trips to the USA. She loves to take photos from abandoned motels, desert cacti, secluded service stations and trivial objects are thrust into the spotlight.
6. What role does art play in your life? How does it change the way you view the world?
Since I have learned what art is, I have a big burning love to it. I have a small selection of original photographs and art prints. And I am very proud to have a original screen prints of Elsworth Kelly, Cristopher Wool and Eberhard Havekost. I also have a huge library of art books with many limited editions and I can't live without it anymore. Art helps me to see great things in everyday objects and reverse to see nothing in great things.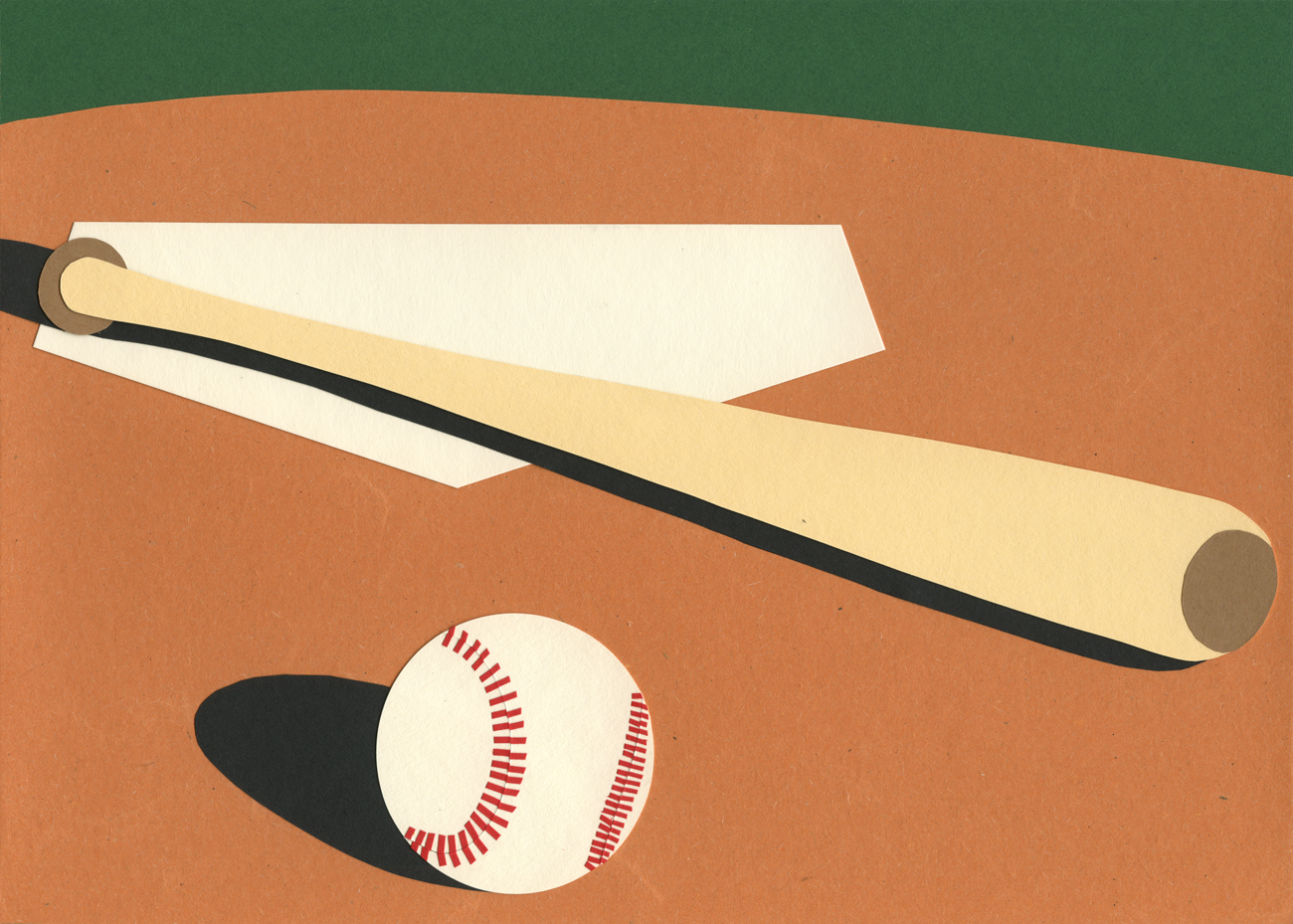 7. Where did you study?
I have studied Media Art & Design at the Bauhaus University Weimar. I developed the most of my projects at the chair of Media, Trend & Public Appearance by the New York/Berlin artist Prof. Christine Hill.
8. Where do you see yourself in five years?
MoMa, tate, Centre Pompidou? Just Kidding!
9. What about in ten?
I hope I can make the same things in the year 2027 like today. And I hope I can live with it.
10. What do you hope to achieve with your art?
It's wonderful to see people smile when they look on my pictures. I love to share my view of the world. My pictures are easy to understand even for kids.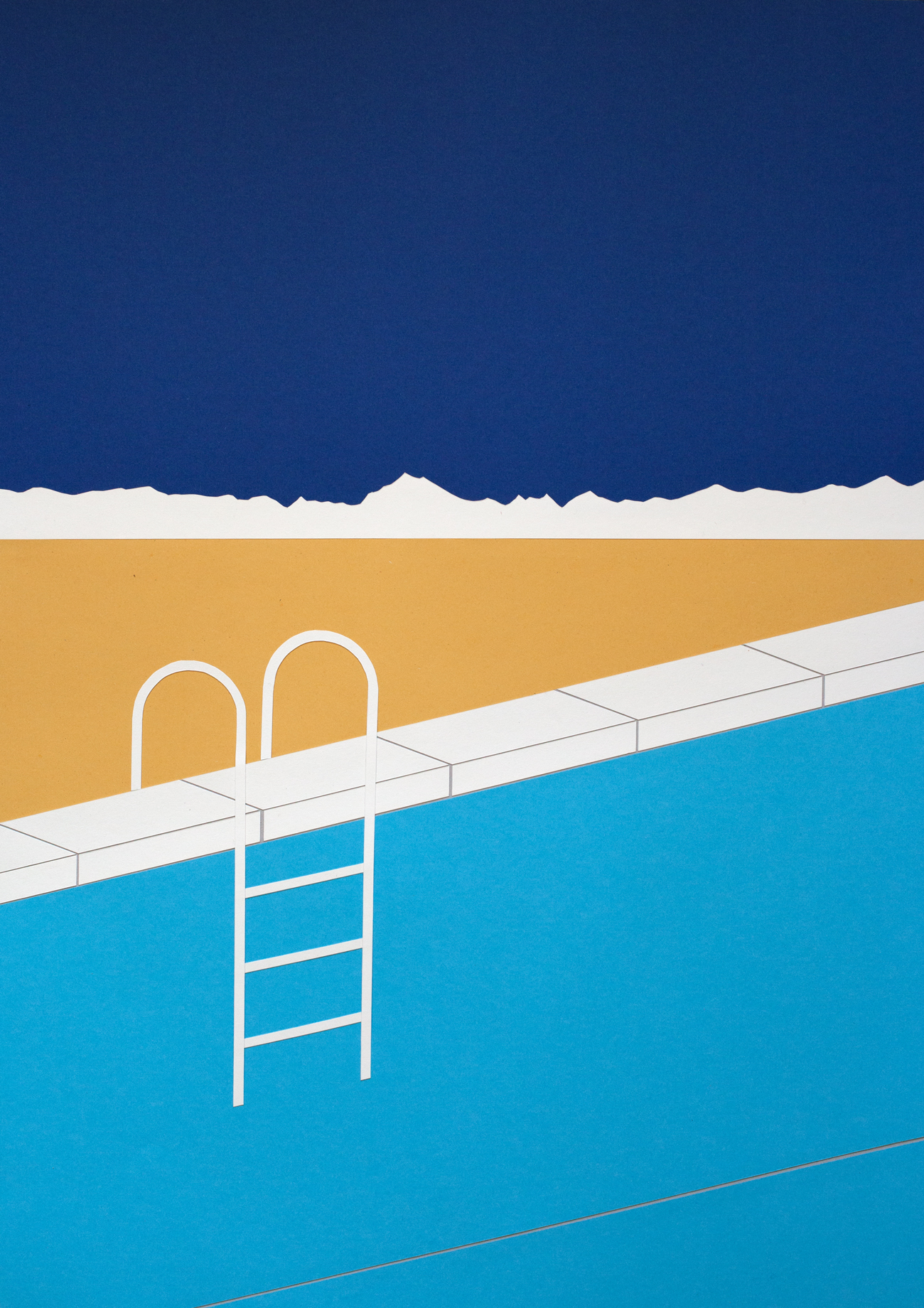 11. Now, tell us a little more about you as a person: what is your favourite food?
I'm a vegetarian and love to cook tastes from all over the world. But I have a simple classic dish: it's spaghetti with tomato sauce. I eat this every sunday evening since years with my wife.
12. Favourite book?
Measuring the World by Daniel Kehlmann.
13. Favourite genre of music?
Uuuuh, it changes all the time. At the moment it is 70s Disco Funk and Soul.
14. What are your hobbies?
I have a garden with a lot of plants and flowers. I have planted different vegetables, berries, herbs, apple-, cherry and peach trees. And I try to breed everything with a seed like avocados, pomegranate, kiwi etc..
15. If you weren't an artist, what would you be?
Most likely an accordion maker, because that was my first job in life. After the school I made a vocational training as an accordion maker for three years and I got a journeyman's certificate for it.