Instagram:
@rossbeckerillustration
Twitter:
@rossbecker__
Tumblr:
rossbeckerillustration.tumblr.com
Website:
www.rossbecker.co.uk
1. What's your story? Where are you from?
I'm a freelance illustrator from the South West of England. I produce illustrations and designs for many different projects. In the past I've made EP covers for bands, editorial illustrations for national newspapers, beer labels, instruction sheets, book covers and images for international magazines. I grew up in Devon and studied in Cornwall, and aside from a brief spell in London, have been back in Devon ever since. I enjoy the sea.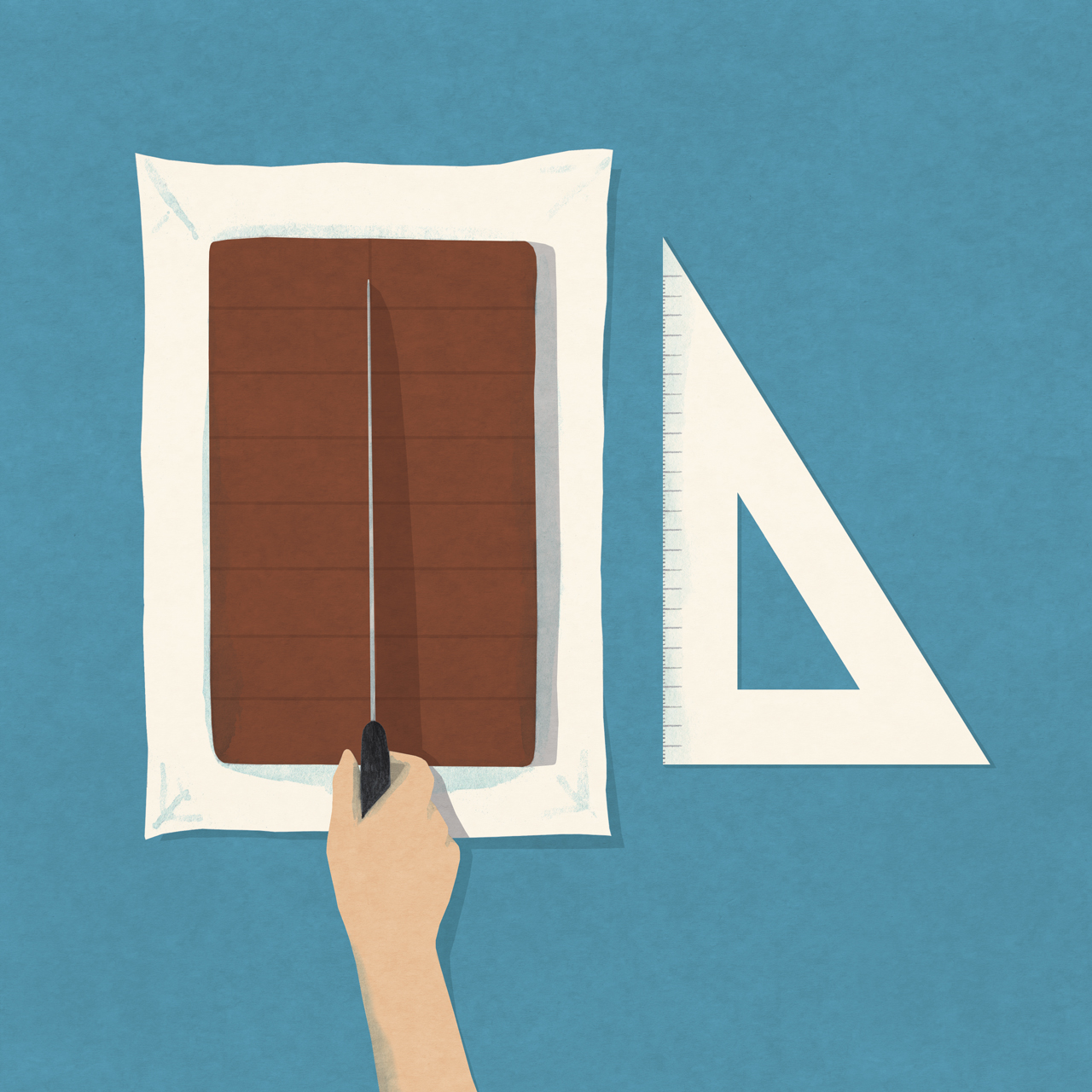 2. Tell us about your aesthetic.
I developed my way of working after a university trip to Barcelona, where I took a lot of photos on a disposable camera, and a holiday in Crete. I definitely feel as though this is where my use of colour developed. I worked from these photographs for months on end after the trips - drawing the buildings, the people and the scenery. I try to make everything 'feel' a certain way in my pictures. I often make things look purposefully naïve by making the shapes and edges quite angular. I draw and add a bit of paint to my images first and then scan them into my computer and cut them out, removing the outlines, then I add flat colour on top allowing the paint to shine through. I often find myself making the facial expressions I'm trying to give my figures while drawing them.
3. What is your favourite medium and why?
I used to use a B and an H pencil pretty exclusively, but I've recently started to enjoy working with a mechanical pencil because it's bold, yet precise so I can shade right to the edges. I often end up working quite small by accident, so it's useful for getting the detail in.
4. What is your artistic process like?
I clear my desk, make some tea, choose some music, look at old work for a bit, look at instagram, make some more tea haha... Then I might map out the image I'm due to start working on in Photoshop in the correct size canvas so I know what I'm working with and what I have to do. I'm quite organised in my process; I often have 'To do' lists for each project from everything to 'draw little plants for background' to 'invoice' and 'send licence'. All of my layers in Photoshop are grouped so I can switch them on and off and move them around the canvas freely. It kind of reminds me of a game I used to have as a child called Fuzzy Felt, which was a piece of card with a rough material side and then little people and objects made out of felt that you could use to build a scene out of.
5. Who and/or what inspires your work?
I became a barista after university and really enjoyed it. I progressed in the industry as I travelled around England and I now work one day a week for one of the best speciality coffee shops in town which gives me an opportunity to meet new people and get inspired to produce more work. I've also done some illustration and design for them. I'm also really inspired by the music I listen to, looking at old photographs, 80s graphic design, screen prints, litho printed books etc. and I have a good collection of Nobrow graphic novels.
6. What role does art play in your life? How does it change the way you view the world?
I'm always creating, even if it's not illustration. I don't have a television, so when I'm not working, I work on other projects which is usually writing or playing music. In terms of how I see the world, whenever I see something cool, I'm always trying to work out how I would draw it, and then how I could make it into an image using as few colours as possible.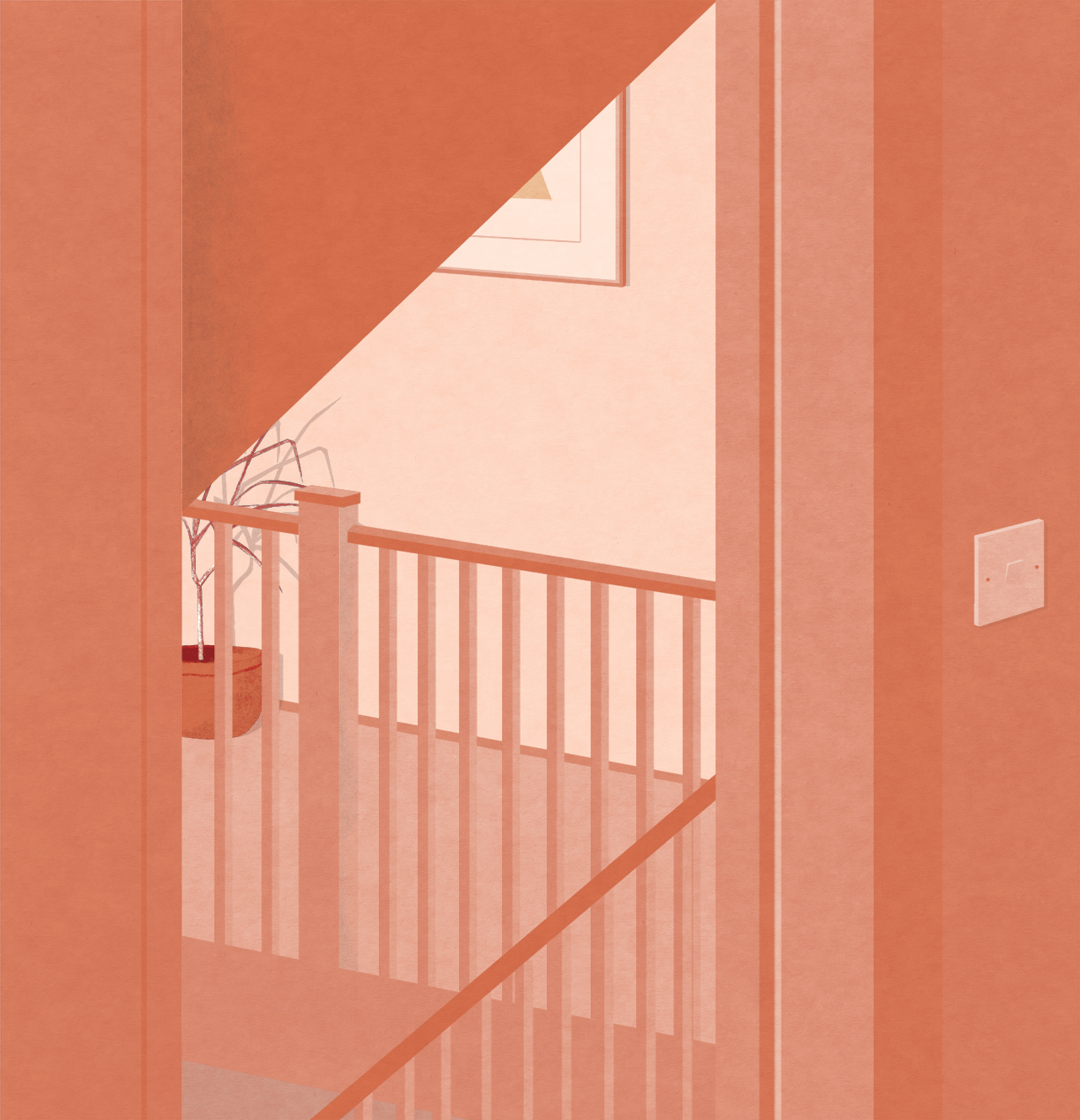 7. Where did you study?
Falmouth University. The campus is in a botanical garden a short walk from the beach and near a lively little town.
8. Where do you see yourself in five years?
Hopefully doing more of what I'm doing now, but bigger and better. Life has already changed so much for me this year, I have no idea what's coming next. I'd quite like to work in an agency; for me it's all about putting my own take on a project someone's commissioned me to do.
9. What about in ten?
Maybe I'll have a house with a studio separate to my bedroom haha.
10. What do you hope to achieve with your art?
I want to reach people with my art. It's not just about producing nice pictures, when people ask to see my work at parties etc, they always have suggestions of what it reminds them of - maybe an artist or a designer, often which I've not heard of. It brings up a nostalgia in them which I love talking to them about. I try to create the same feelings in my work as the way I feel when I look at old photographs - It's about creating a vibe with the colours and the composition as if to ask 'what's outside the frame?', 'Where is this?' and many other unanswerable questions.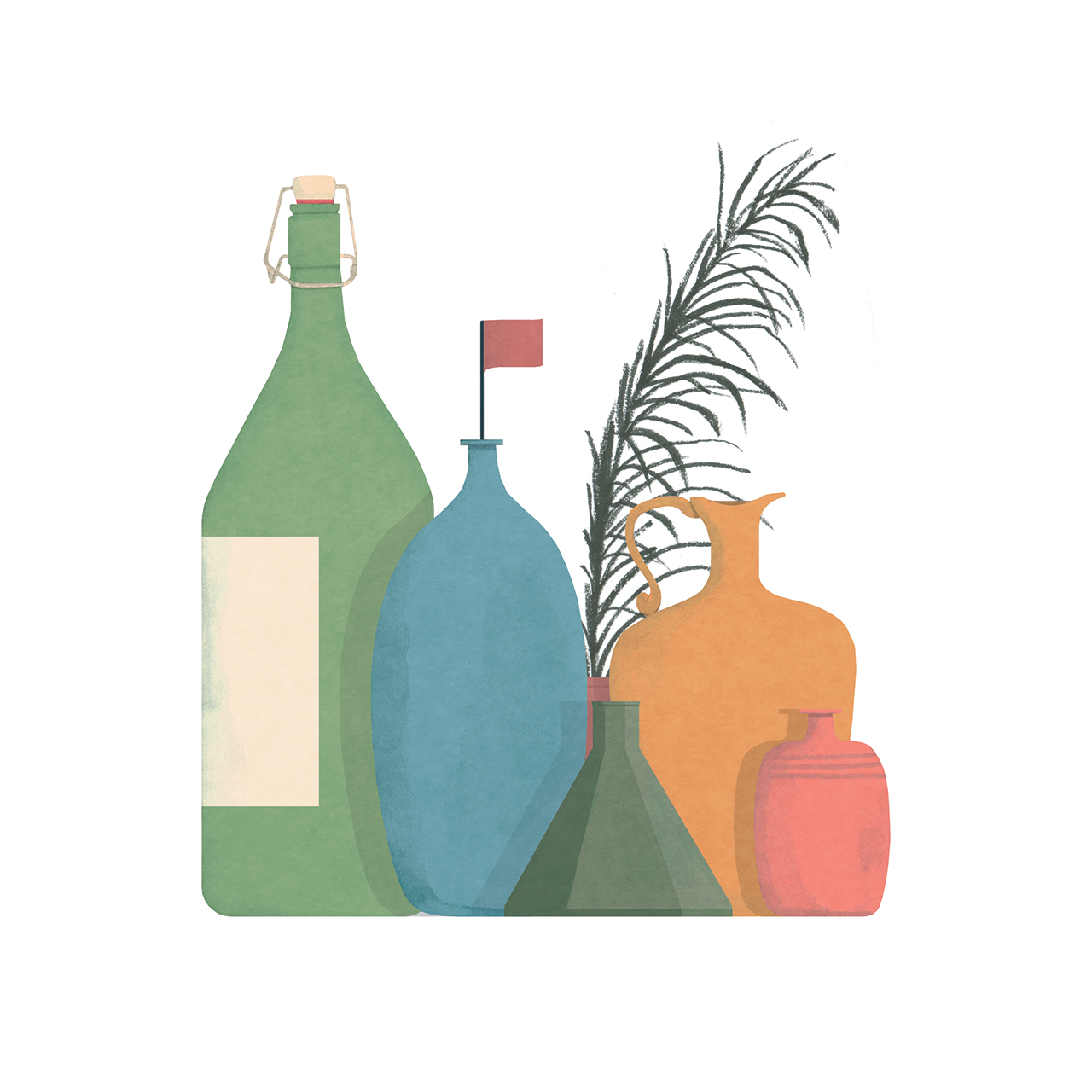 11. Now, tell us a little more about you as a person: what is your favourite food?
Curry.
12. Favourite book?
Probably Norweigian Wood by Haruki Murakami or Life of Pi by Yann Martel.
13. Favourite genre of music?
Post-Punk/Shoegaze
14. What are your hobbies?
I've just started work on a new band project: I play guitar and sing I'm currently working on an EP and have a few gigs lined up.
15. If you weren't an artist, what would you be?
I'd probably own or run a coffee shop.