Instagram:
@ruan_van_vliet
1. What's your story? Where are you from?
Hello! I'm from Dublin, Ireland. I was born here many years ago, in the Rotunda Hospital to an Irish mother and Dutch father.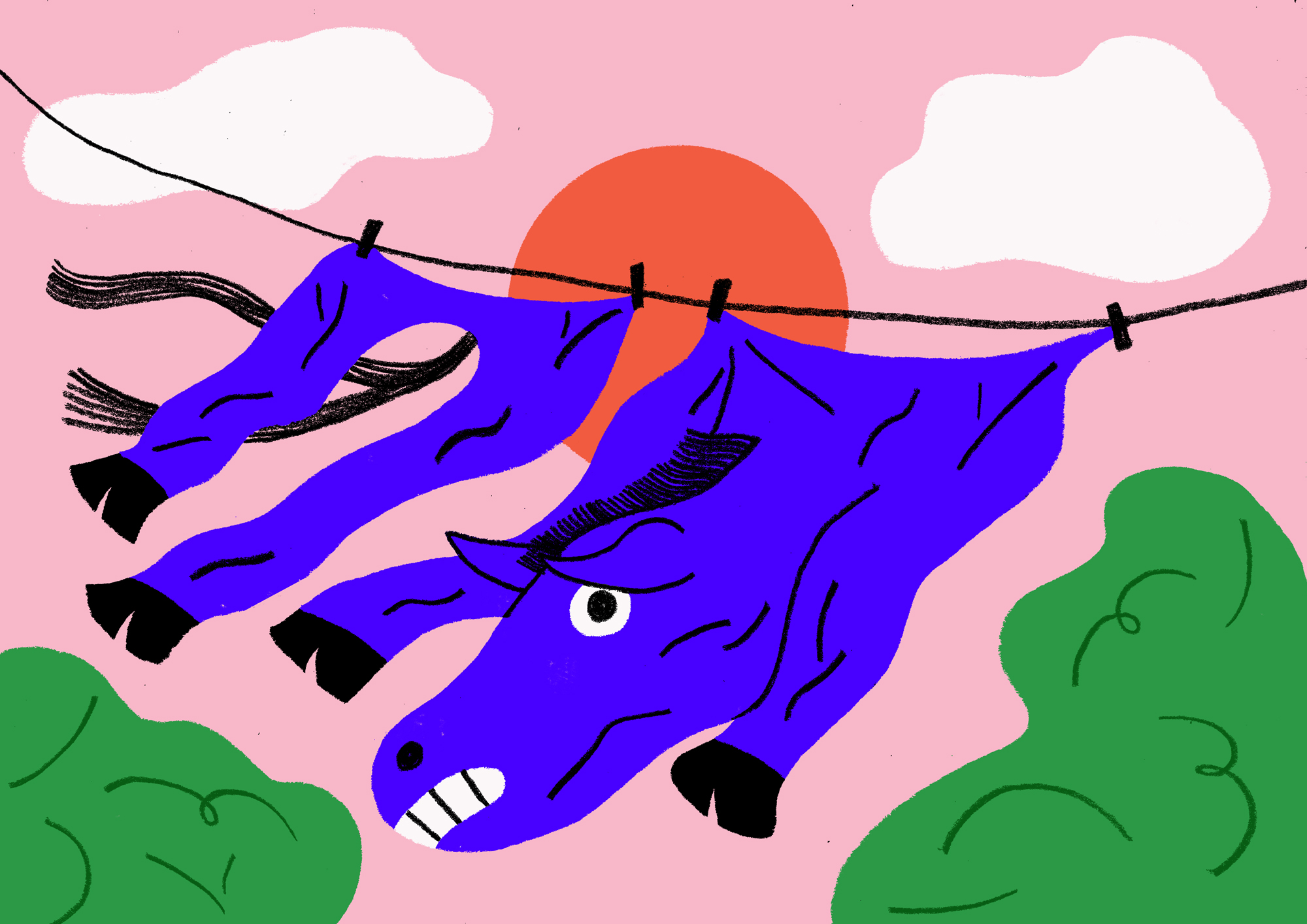 2. Tell us about your aesthetic.
I should have a stock answer for this but I find it so hard to say as if I'm too close to see. To me, it's more complex than bright colours and silly faces. I'm trying to find some balance between accurate and sloppy, happy and sad, cute and gross, creeping dread and feeling fine.
3. What is your favourite medium and why?
I found an ancient box of Stabilotone crayons in my Dad's studio after he died and once I started using them everything changed for me. They're sludgy and careless and using them feels like magic.
4. What is your artistic process like?
Doodle aimlessly until I hit on something special. Draw it again and again, balled up paper all around my desk. Draw it again. Trace the best bits together on my old suitcase lightbox. Scan, colour in Photoshop, realise the traced image has lost whatever the original sloppy sketch had, scan the sketch, Frankenstein the two together until I'm happy and then slightly adjust the colours for hours and hours and hours until settling on the same colours I use every time.
5. Who and/or what inspires your work?
I made the jump from bad graphic designer to good illustrator about 4 years ago and that was all down to getting to know Fuchsia MacAree. Seeing her carve out a sustainable career while remaining independent and doing something that was so unique to her was really heartening. We now share a studio and I look to her as a kind of mentor. She's like The Beatles to me.
6. What role does art play in your life? How does it change the way you view the world?
Yikes. I can't think about that. I'll be thinking for months, years. I'll never get to reply to this email.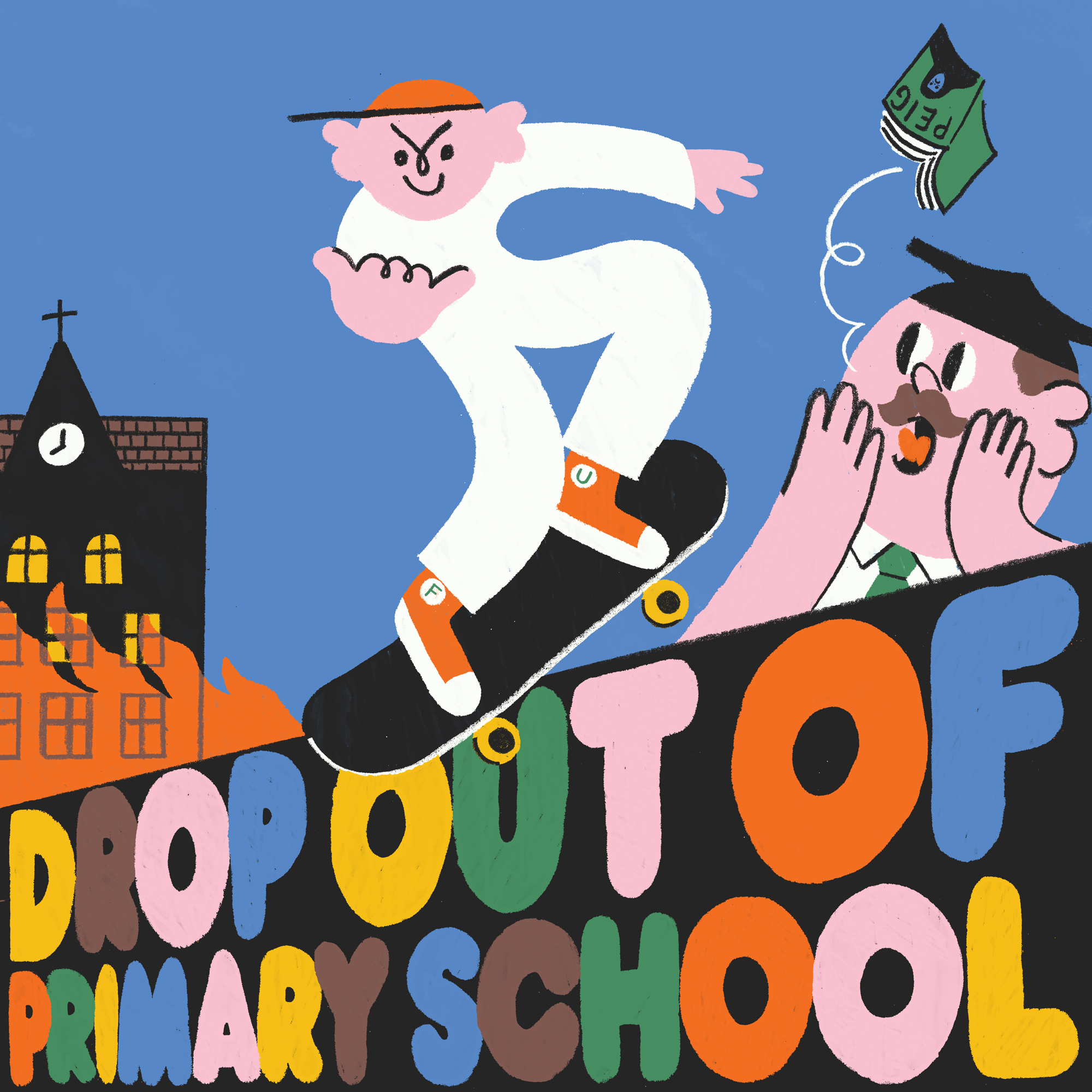 7. Where did you study?
I have a FETAC Award in Media Studies from Dún Laoghaire College of Further Education.
8. Where do you see yourself in five years?
I'm not much of a plotter, I like things slow and natural.
9. What about in ten?
A friend recently asked me if I wanted a ticket to a gig in March 2018 and even that was unthinkable.
10. What do you hope to achieve with your art?
There's a series of sketches in The Fast Show starring a character called Unlucky Alf, he's a sweet little old man for whom nothing ever goes right. In one, he buys a parrot to keep him company and I'd really love to make something even half as funny, sad and beautiful as that one day.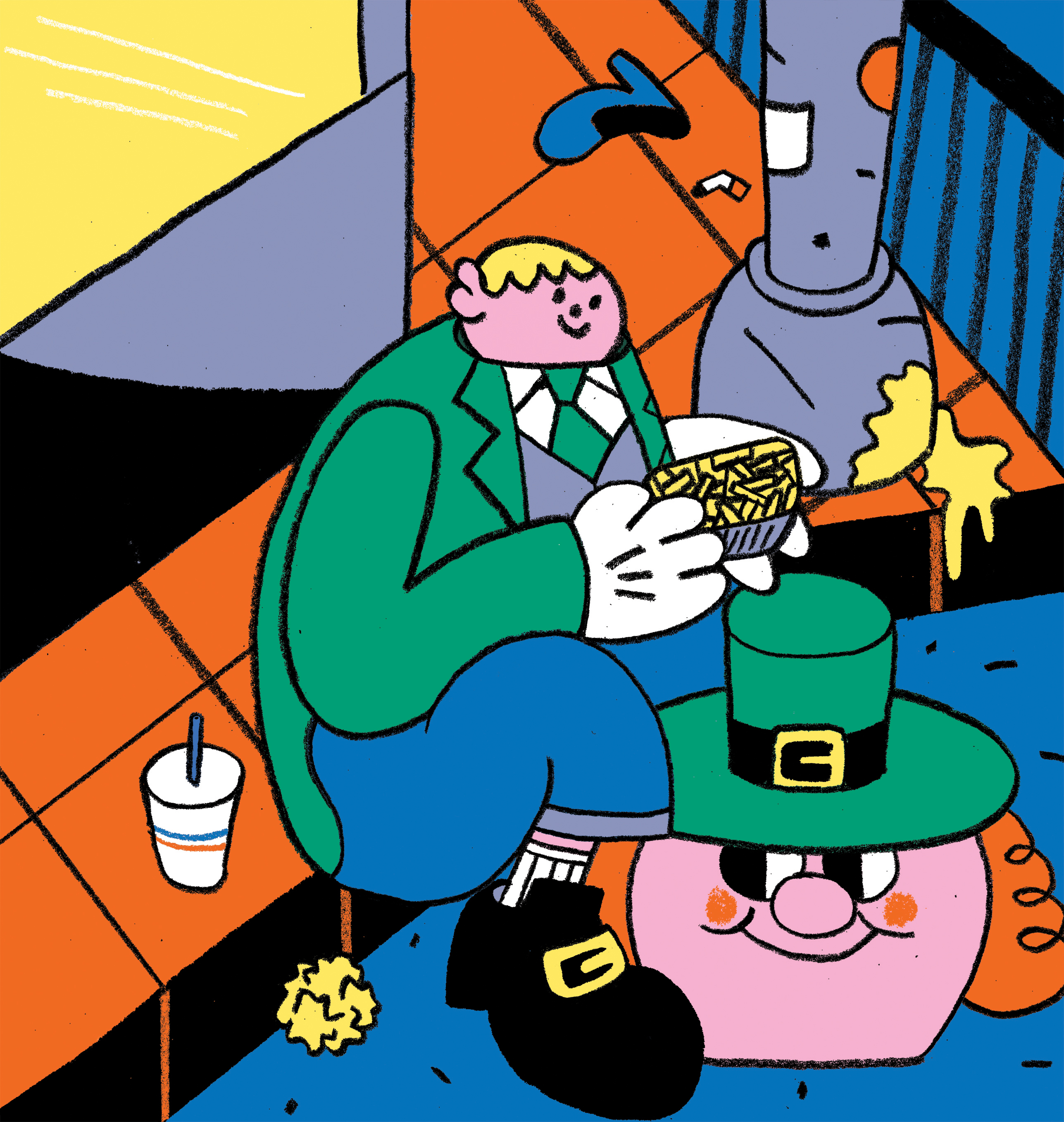 11. Now, tell us a little more about you as a person: what is your favourite food?
Indian or Italian cuisine, broadly. I'm eating beans on toast right now and that's hard to fault. Fruit is important too.
12. Favourite book?
That's tough. I'm currently reading some great books by Richard Brautigan and Carson McCullers. Mmmmaybe my all-time favourite is Ragtime by E.L Doctorow?
13. Favourite genre of music?
I believe they call it Dad Rock.
14. What are your hobbies?
Playing drums in my Dad Rock bands, I used to be in seven but I've cut it back to three. The bands are named Squarehead, Cryboys and Lie Ins.
15. If you weren't an artist, what would you be?
The best job I ever had was working in a cinema, aged 15. I could go back there. I was good at showing people to their seats. Because I glow in the dark.