Instagram:
@ruby_we
Tumblr:
rubywe.tumblr.com
1. What's your story? Where are you from?
Hi, my name is Ruby and I am a 23-year-old illustration student and freelance illustrator. I live, work and study in Hamburg, a beautiful city in the north of Germany.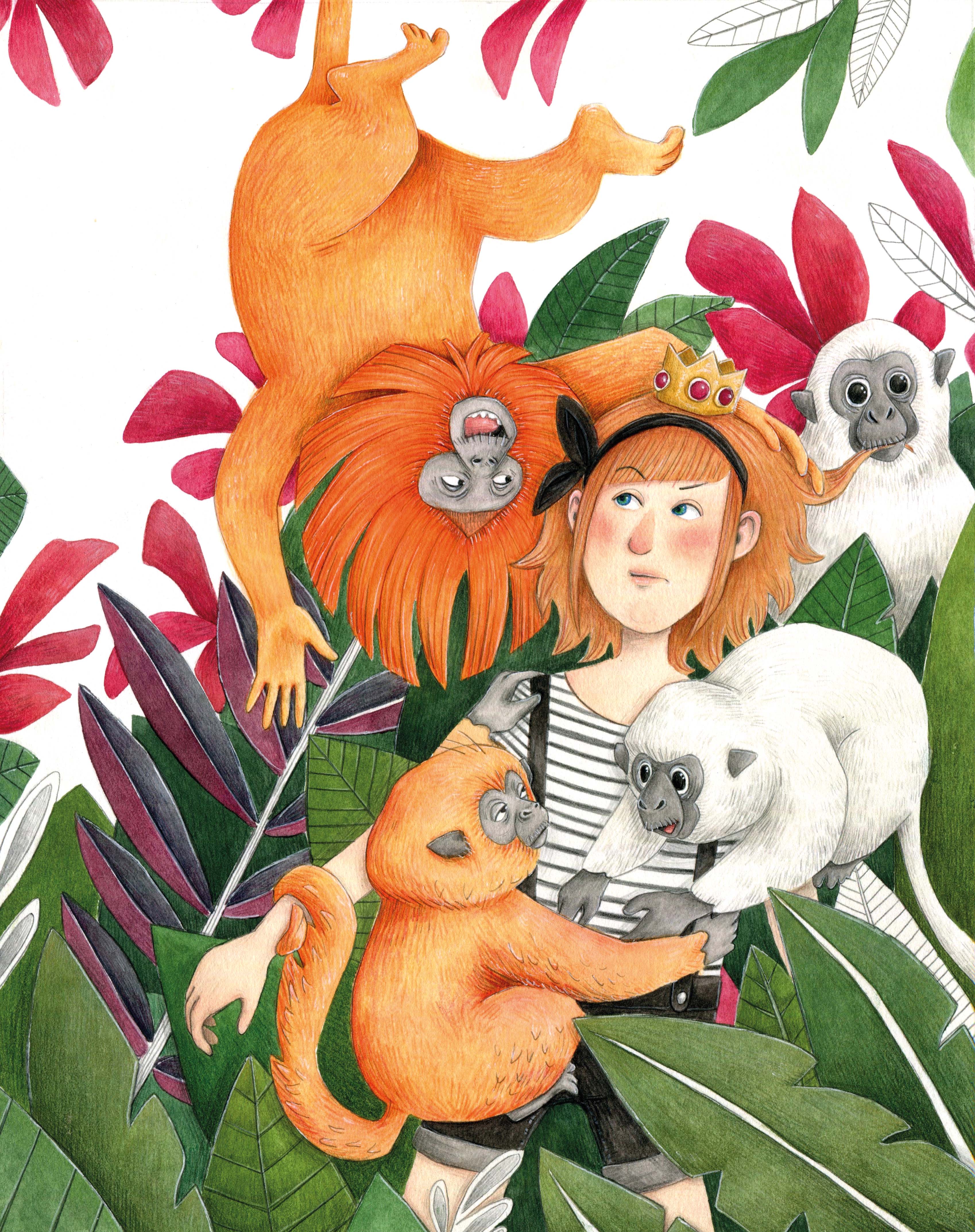 2. Tell us about your aesthetic.
My illustrations are mostly very colorful as they are thought for children and young adults. But I also like to work with reduced colors. My artistic focus is on detailed illustrations, drawings and narration. I like to create a fantastic, small, new world which contains different kinds of plants, nature, animals and characters. Speaking of characters, I really love to develop sympathetic figures and enjoy the whole character design process.
3. What is your favourite medium and why?
I like to work with watercolor and colored pencils on top or digitally with Photoshop. I really can't decide which method I prefer. In Photoshop you can work much better on the composition. You can move all the elements until you like it and then start working on the color. There are so many possibilities in just one tool. But I also enjoy the feeling of working on paper with real colors. And I like to hold the finished, original drawing in my hands, seeing what I have worked on in the past few days or hour.
4. What is your artistic process like?
I always start on paper first, doing some small sketches and collecting ideas. If I like one idea I start to sketch it on paper in the final format. Then I put the sketch on a light table and draw the clear lines and sometimes change something of the composition. If I work in a traditional way I paint all colors with a layer of watercolor and add details, texture and color with colored pencils.To add some light, I usually use a gel pen. In my digital illustrations, I use watercolor textures and colors I made myself. Otherwise, the process is nearly the same.
5. Who and/or what inspires your work?
There are so many ways of getting inspired. I have some favorite topics which inspire me very often, like nature and animals. But I also get new ideas by reading something interesting, watching a nice film, trying out new techniques, visiting an exhibition… and sometimes I only get inspired by starting drawing, making fast sketches and don't try to think about any topic or image I want to show.
6. What role does art play in your life? How does it change the way you view the world?
Art was always in my life and I can't imagine living without it. I think as a creative you have a different view on your environment, your world. At any time it is possible to see something which starts a creative process inside yourself and inspires you to create something new. This could be nearly anything you see in your daily life. Even if it isn't that easy to create something it gives you so much. You have something to be proud of and it feels so good if something works out in a way you wanted it.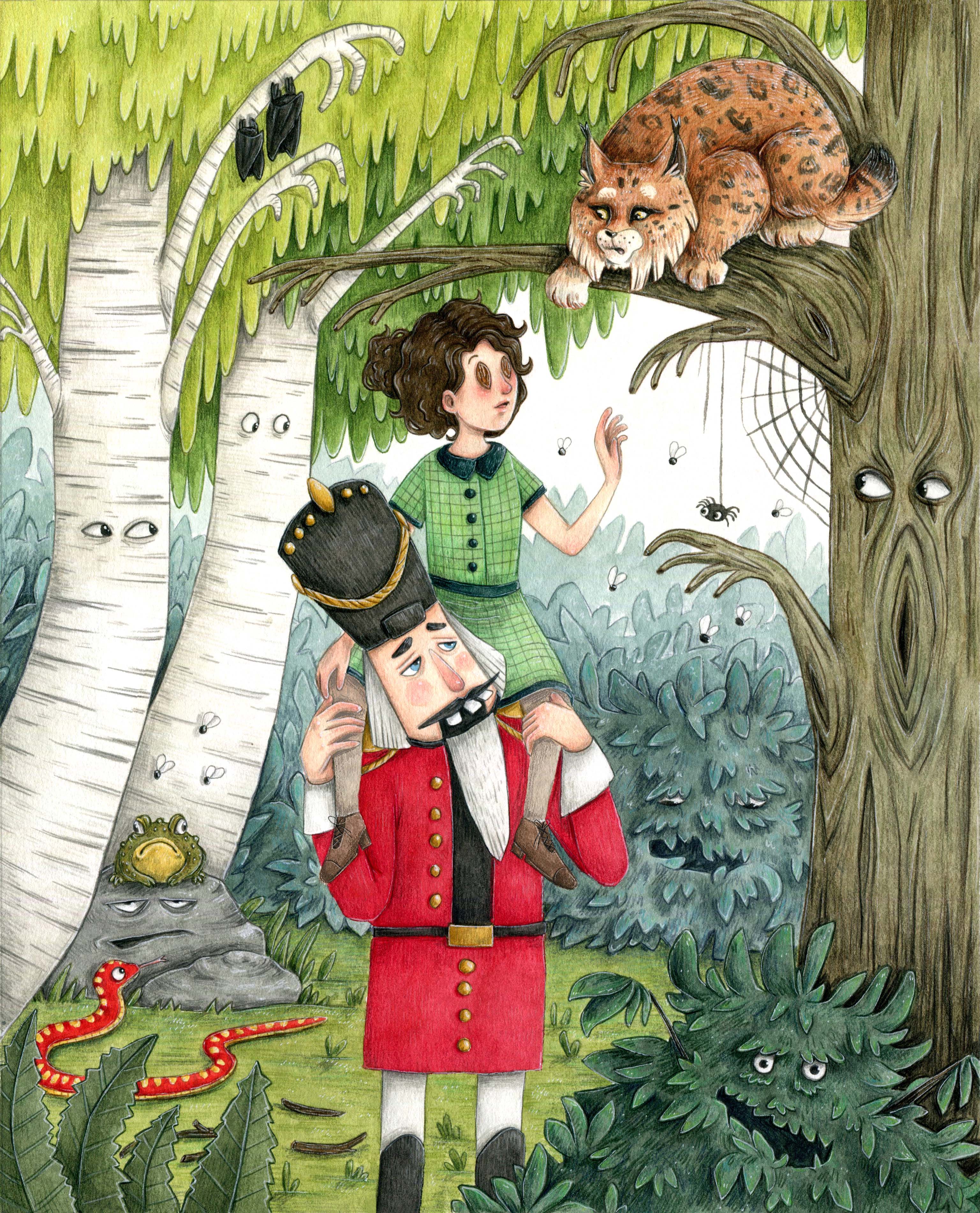 7. Where did you study?
I am studying illustration at the University of Applied Sciences, Department of Design, Media and Information in Hamburg. But actually doing an exchange at the Maryland Institute and College of Art.
8. Where do you see yourself in five years?
I am planning to continue studying at my university. At this time I will have (nearly) finished with my Master Degree. Besides studying, I want to work as a freelancer and am looking forward to work on exciting new projects.
9. What about in ten?
I want to work as a freelance illustrator for different publishers, already have my first published children books. I could imagine having an agent but it is important to me that we understand the needs of each other. Beside my freelance work, I could imagine working for an educational institution like for a University or to organize workshops for private art schools. It would be great to have a shared studio with one of my illustrator friends where we create an inspirational surrounding.
10. What do you hope to achieve with your art?
In general, I hope to make people happy while looking at my illustrations. I want to open up a new world to them and take them on an adventure. For myself, I hope to get in contact with interesting people and get into communication with them. I would like to give back my experiences to others.
11. Now, tell us a little more about you as a person: what is your favourite food?
Oh, I love pasta in every variation and Italian food in general!
12. Favourite book?
To be honest, I don't read so many books when I'm busy. I mostly read when I'm on vacation. But I am still in love with the "Harry Potter" series.
13. Favourite genre of music?
I mostly listen to indie music and especially like calm songs with instrumental background. I am not the one who gets happy by listening to a happy song. I have to be happy first and then I also enjoy the happy music.
14. What are your hobbies?
Lately, I started with hand lettering. I like that it combines illustration and writing in a new way. I also like to take photos, make albums, read articles online, go swimming or plan trips to different cities and countries. I also have two cute guineapigs and I like to take care of them
15. If you weren't an artist, what would you be?
I would be a biologist. I am not quite sure in which field of biology, maybe marine biology. But I am also interested in astrology and stuff like that. It is totally different to illustration but I am happy that in one way it is possible to combine both fields. If I am working on new topics I also have to read a lot about it to represent the topic in a proper way. If I am able to work on freely chosen topics I try to do so.